Parenting
Top 12 Breastfeeding myths busted!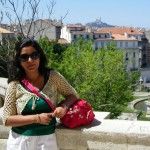 Created by Ankita A Talwar Updated on Aug 01, 2017
When it comes to breastfeeding the baby, a new mother gets crowded with a lot of solicited and unsolicited advice, leading to her getting confused about what is right for her baby. We round up some common myths and clear them up for the mother. Read here.
#1 Myth: My baby feeds a lot. My body doesn't have enough milk.
Fact: A mother's milk will never fall short of the baby's requirement. What could possibly be happening is, that the baby is not latching on properly and therefore not able to suckle as much as he should and remains hungry even after a session of feeding. Or possibly the baby falls off to sleep during breastfeeding and doesn't take in his full appetite. Also, it is normal to breastfeed the baby again after 45 minutes.
Tip: Ensure the baby latches on properly. He should be suckling at the entire areola rather than just the nipple. If the baby, falls off to sleep during feeding, tickle his toes to wake him up.
#2 Myth: Eating certain foods during breastfeeding, can harm my baby.
Fact: Some foods that are gas causing for the mother, may cause flatulence in the baby. Ideally, breastfeeding mothers should have well-cooked and easily digestible foods. Extra spicy, junk, even cruciferous family vegetables (cauliflower, cabbage etc.) should be eaten in moderation.
Tip: Drink as much as water and milk, other fluids as possible during breastfeeding as it helps with the let down of the milk and milk becomes more easily available to the baby.
# 3 Myth: If you feed your baby after a head wash, the baby catches cold.
Fact: Unless the mother has a infection or cold, the chances of baby catching it through the headwash of the mother, is not possible. You can feed the baby as per the routine.
Tip: Ensure the baby doesn't get cold water droplets dripping from the mother's wet hair on himself. If left in dampness, the baby can get affected.
#4 Myth: The size of the breasts makes a difference to the amount of milk produced in the body.
Fact: Each mother's milk is sufficient for the baby. The size of the breasts do not make a difference. Inverted nipples can cause a problem, which your lactation expert/gynaecologist can help you with.
#5 Myth: Too much of liquid intake, for a mother, during breasfeeding, can lead to bloating in the mother.
Fact: The more liquid you intake, the better let down of milk will happen and milk will be more easily available to the baby. Have lots of water, milk, soups, and other fluids. It also helps maintain the fluid balance of mother's body.
#6 Myth: If the infant has diarrhoea or vomiting, stop breastfeeding.
Fact: The mother's milk is the safest drink a baby can have. Infact, all the fluid loss from the baby's body can be made up by the breast milk.
Tip: If the baby is taking breastmilk after expressing, through a bottle or a spoon, sanitize the equipment properly.
#7 Myth: It is normal for breastfeeding to hurt.
Fact: Not true. Unless and until, there is a nipple rash or dryness of the areola/nipple, it can cause pain to the mother during feeding. Check with your paediatrician for this.
#8 Myth: Breastfeeding mothers should not have X-rays, or medicines for any problems.
Fact: Normal X-rays do not affect the mother's milk or the quality of it. Unless and until there is a nuclear isotope involved in the procedure, such as bone scans and lung scans, a mother should not stop breastfeeding. Even in these procedures, check with your paediatrician on the same. Not all medicines affect the milk either. Your doctor will be the best judge.
Tip: In case going for a scan, if you are concerned, express milk and store it so that the baby has it available, after the scan is over.
#9 Myth: Giving the breasts a break, or a nursing rest, increases milk supply
Fact: The more the baby has milk, the more the mother's body will produce milk. A mother may look for a rest for herself, or a break, but not feeding, to let the breasts rest, may prove counter productive.
Tip: If you feel like having a break from the breastfeeding schedule, express milk and store it.
# 10 Myth: Do not wake up a newborn to breastfeed him, if he is sleeping.
Fact: Till 3 months of age, the newborn needs to be fed frequently. So, if need be, breastfeed the baby when he is sleeping. Children below 3 months of age, should be breastfed every 2-2 ½ hours, as they do not have reserves to last them longer.
# 11 Myth: A breastfeeding mother will not get pregnant.
Fact: This is not true. A breastfeeding mother can get pregnant again, though she may miss the signs of pregnancy, as her menses may not have regularised.
# 12 Myth: A breastfeeding mother needs to eat more to produce more milk
Fact: Eating right is where the key lies, not eating more. Eat fibre-rich diet, lots of fruits and vegetables, and a balanced diet of proteins, carbs etc. Include lots of liquid.
Kindly
Login
or
Register
to post a comment.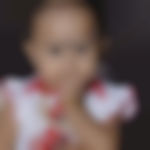 | Sep 16, 2017
nice info. all are now a days (killing) myths. I heard few, many are matched with facts. nice explanation for every myth. | Sep 16, 2017
very nice information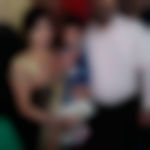 | Sep 16, 2017
thanks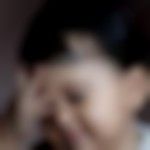 | Sep 16, 2017
Thanks for share dis...... | Sep 16, 2017
thanks for valuable information | Sep 16, 2017
thanks for sharing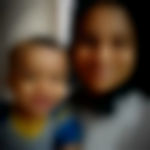 | Aug 24, 2017
very informative article. thanks for sharing. | Aug 16, 2017
informative and useful. thank u. | Aug 03, 2017
my milk supply is less for my baby... I consult gynecologist for this she gave medicine but them to its not work... she told to give lactogen powder if milk s nt sufficient for baby... can I give lactogen for my 2 month baby... | Aug 03, 2017
minimum how many minutes baby should suck...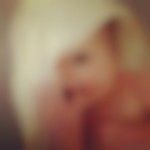 | Aug 02, 2017 | Aug 02, 2017
useful information thank you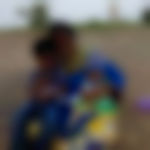 | Aug 01, 2017
very useful information. Thank u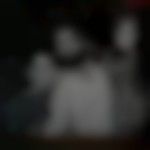 | Aug 01, 2017
useful information.... | Aug 01, 2017
my baby is one month old which friuts i can eat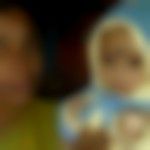 | Aug 01, 2017
very useful. I am suffering from joints pain and viral fever. I was using regular tablets for joints pain. is it OK to breast feed to my child. now iam feeding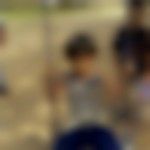 | Aug 01, 2017
superb and very useful info | Aug 01, 2017
ļ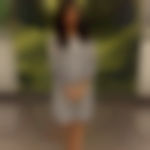 | Aug 01, 2017
superb info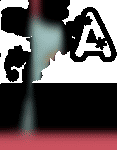 | Jul 11, 2017
can i feed my baby when i am sleeping or lying in bed?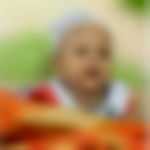 | Mar 23, 2017
how long can I store breast milk for my baby. can I store it in a normal feeding bottle? | Mar 23, 2017
My baby is having lactose intolerance problem from his birth. And he was suffered from diarrhoea daily. So doctor suggested me to stop breast feeding and start formula milk. From his 6th, I didn't feed my milk. I have stopped breastfeeding and started other food with formula milk. Is it good for my baby and me?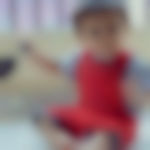 | Mar 23, 2017
my baby is 6 months old. yesterday I introduced him daliya n today m planning to give him sooji kheer. can I give or I shud wait fr 3 days to introduce a new solid? | Mar 23, 2017
how many times we should feed in a day ?? | Mar 23, 2017
super info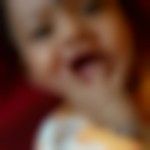 | Mar 23, 2017
superb and good information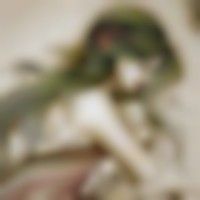 | Mar 23, 2017
thanks for sharing many doubts cleared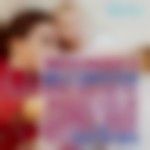 | Mar 23, 2017
using breast pump will dry up my milk is it true or just a myth.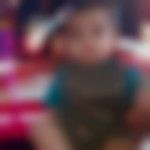 | Mar 23, 2017
amazing facts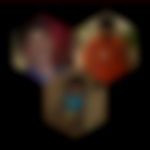 | Jan 03, 2017
Thanks for sharing..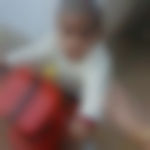 | Jan 02, 2017
very informative !!! i had many doubts regarding breastfeeding nw they all r clr. thank u. ☺ | Nov 25, 2016
Really awesome topic to know exactly about. .. Thanks a loads for sharing this info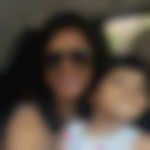 | Nov 24, 2016
Hi Jose, you can feed before leaving the office and also express and store breast milk and once you return feed breast milk to baby.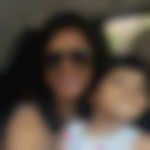 | Nov 24, 2016
Hi Leela, let baby sleep do not wake up.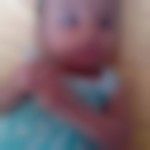 | Nov 23, 2016
My son 2month 22 days old. He sleeping for 4hrs at night . cryin and taking milk if we wake him in the mid time.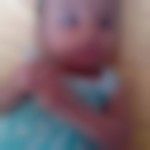 | Nov 23, 2016
Useful info . thank u | Nov 23, 2016
very useful inform | Nov 23, 2016
can I have ice cream, my lo is 4months & completely on bf?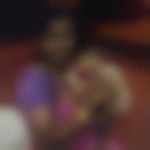 | Nov 23, 2016
My baby is 6 months old. I go to work at 8 am and return at 7 pm. Can I not feed her in the evening? Will my milk be spoiled in my breast during the day ? I believe it is an old wives tale. | Jul 22, 2016
very useful info. thank u so much | May 19, 2016
Thanks a lot for d useful information. ...keep on updating such blogs... | Mar 31, 2016
hi.. I have a 3 month old boy. it was thru cesaerian. my body is not producing milk and so i have to give top feed from starting... i m very worried. | Mar 31, 2016
hi.. I have a 3 month old boy. it was thru cesaerian. my body is not producing milk and so i have to give top feed from starting... i m very worried. | Jan 19, 2016
Dear MOMS, to increase your milk first of all you need to take good diet. Eat makhane, lauki,turai and panjiri or aata ladoo. Trust me all these mentioned things will iincrease your milk. Also drink good amount of water to be hydrated so that kidney flushes out your waste properly and also drink milk to improve your breast milk. Take good amount of protein intake while breastfeeding. Thanks.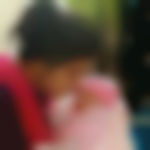 | Jan 18, 2016
Bit aged n experienced people in the family keep on poking all these things on us and is difficult to handle them ..... being a new mom. they think we aren't aware of anything ....but now a days a educated mother can very well rake care of their babies through studies n counselling on different apps such as parentune baby berry n so on n i guess we nid no more Base less suggestions to take proper Care of our babies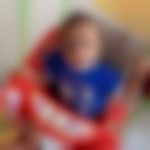 | Nov 21, 2015
@deepthi: congratulations and welcome to the group. don't worry about the less milk. Keep feeding the baby then it will increase the milk supply. For new born babies, we need to feed for every 1:30 - 2 hours. Drink lots of water before and during and after feeding. Your milk supply will increase with in a short time if you feed your baby continuously.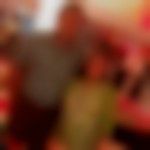 | Nov 20, 2015
Hi; My son is new born of 10. days i want to breastfeed him but getting very little milk would like to know alternative to breast milk. Iam gettinf 3-4 tablespoon of feed through pump twice a day and powder milk nan1 of nestlw creastes constipation in kid. Request you to please suggest | Nov 20, 2015
Im a mother of 2months old baby girl. I have got fissured nipples since her birth and im still not able to feed my baby. Have tried all sorts of medications possible but still the nipples are not healing at all. Now my baby shows discomfort to breastfeeding and she is comfortable with bottle feeding. She is completely depending on milk powder now. My milk production has also reduced. Is there any possiblity that i can do to relactate my baby?? I still wish to breastfeed her. And is there any chance that my nipples will get healed and is there any hope that i can feed my baby again?? | Nov 19, 2015
Enter your comment here... even though my breasts ate soft der is always milk coming on pressure, .....my son only has fore milk n not the hind milk as a result he is under weight.... kindly advc wat shud I do..... my doc asked to Starr wid top feed as he was crying a lot. .....crying has reduced after top feed started | Nov 19, 2015
Enter your comment here... hello all, I feel my milk production is low, as my son doesn't drink for more than 5-10 mins from one side, n dey don't get engorged every time after he has, most of the times my breasts remains soft always.... I m also taking sataavri, n other tablets too... what should I do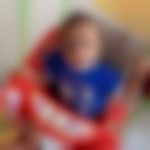 | Nov 19, 2015
Breast feeding mother need to drink plenty of water before/ during/ after feeding. Generally, people will think that water is not a food but water is the only good food. Avoid cheese , spicy foods, sometimes milk is also good to avoid bcoz drinking milk will not produce the enough milk to the baby one of my baby pediatrician told about this. Only water is sufficient for producing the milk. Eat lots of fiber food after delivery bcoz generally women will get hemorrhoids after delivery that's common problem for every women so to avoid this pain we have to add the fiber food into our daily diet. | Sep 19, 2015
Hi... Another myth in everyone mind is wearing bra while in course of breast feeding that reduce the milk production.. is it true? | Sep 18, 2015
Hi.. I Am the mother for three months baby... but my milk production is low its not sufficient to baby. even I am taking lactate granules daily in milk... plz how to increase tell me.. | Sep 17, 2015
Hi Greetings!! Nicely written article, straight to the point. In our caste and family there are lot of myths related to food consumption during Breastfeeding. I have seen many of my cousins and relatives ( who were breastfeeding) were force to eat spicy less vegetarian food for months and months. They all use to feel helpless and sad about this. When I was in my breastfeeding phase, socialites and my family expected me to eat same kind to bland food. Being from medical background I never listen to anyone and consumed whatever I like. My Gynec from one of the most reputed hospital in Mumbai cleared explained my family members she can eat anything even spicy.. non veg, ice cream (in moderate amount) , except for junk food like pizza, burger and vada Pav. I ate everything except junk food, had shatavari Rex and I was successfully able to feed my child without can trouble to both of us. In fact I was so confident about breastfeeding that I produce a lot of milk so I had to express with help of pump ( which gave me addition self relaxation and break from breastfeeding). The most important #myth is mothers need advice and suggestion from elders and socialites for baby care. A mother knows best what her baby needs and doctors are always there to help. And in present era were we eat so many multivitamin tablets post pregnancy, diet play very small role in breastfeeding. Still diet has important part but, being happy and confident is more important. #fact - prolactin hormone released from pituitary gland, which is sole factor of production of milk in our body. This hormone has strong stimulus from your mental status, if you are sad it's level decreases and milk production is hampered. Explain this to your family member and tell them to keep you happy and support you instead of forcing you to do things you don't like. If you are happy and confident definitely you will produce good amount of milk until and unless you have any medical condition. Lastly breastfeeding hurts is #myth totally agreed. But there are conditions when it might hurt even you don't have a rash or dryness, when your breast are full and your baby is not hungry and he's not ready to feed. #tip - you can express your milk and store in freezer ( milk doesn't get spoil or lose nutrition by that, if you keep for few hours) you should always express milk when your breast are full and baby is not hungry, storing milk longer in breast can cause pain, cyst or infection in breast. Last #tip to avoid dryness and rash you can apply nip balm ( 100% organic are also available online ) and you can wipe them before feeding though it's safe if baby ingest them. Hope my experience will help others. | Sep 16, 2015
I also have confusion why family members don't give fruits and salads after delivery they tell that it will be cold and can create problem for my child as I am breastfeeding him. But dr. Suggested me to take lots of fibrous food including fruits and vegetables. I am taking the veggies but not in raw form. Now baby has become 1. 5 months, can anyone suggest a list of safe food that I can take for a good diet. | Sep 16, 2015
Hi Shalini.. u can take coconut water,oats,udat daal,phool makhane to increase yo milk production.. u can also try Galact granules powder! I tried dem all n it helped! | Sep 16, 2015
Hi Pooja.. i had d same problem.. i know how u must be feeling.. i think u can add loki in ur daliya and also other vegetables which ur MIL thinks r fine,it will help ..also ask ur doctor to give u laxative. They r safe nd very helpful.. i used to have 4 spoons of laxative which helped alot! Start eating papaya if she allows.. its fine to eat fruits.. i used to eat dem! | Sep 16, 2015
Well written... i always used to wonder whats wrong in feeding my baby just after washing my hair ..nvr followed it though..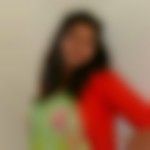 | Sep 14, 2015
Plz help .im a mother of two babies.... one is 4 yrs nd other one is just arrived two weeks back. I breastfeed him only.. im living in very orthodox family. My mother in law keep on saying don't eay papaya.. apple or any other fruit. just eat dalia,halwa and khichdi. But im feeling very low and hungry all the day... she is not letting me eat any fibrous food thats why im facing hemmoroids problem. Plz help me wat to do now.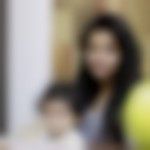 | Sep 09, 2015
My daughter is 8 months old now. , i breast feed her and also top feed her twice a day. , one in the afternoon n other an hour before going off to sleep in night, is that ok.. ? And does milk supply increase after 8-9 months. Mine is decreasing. I drink milk 1z in a day n breskfast. , n 2 meals . | Sep 05, 2015
Sheetal, the Indian Association of Pediatrics recommends that all babies should be breast feed till atleast 2 urs of age(though even once a day or at night would suffice) . It nelps decrese incidencee of beast cancer in mother and also increasees IQ of the baby | Aug 31, 2015
Hi ankita, well written article... Thank you for the same. my baby was extremely preterm and spent 70 days in hospital so he had to be given my breast milk through tube and later bottle due to his weak lungs... he's 4 months now but my milk production has reduced drastically.... but now he can drink directly through breast and will not effect his lungs... do you think my milk production can increase again to required Level as I am forced to give him formula feed as well. | Aug 31, 2015
Sheetal Upadhyay, there is nothing wrong in feeding the child as much as you want. It is a myth that if you feed your child longer, it will affect your health. Yes, you might need to maintain a healthy diet for yourself to keep yourself healthy and your milk supply adequate too but you can feed longer. What you need to watch out is that the child should not be substituting food and other healthful nutrient with mother's feed. He should be eating a balanced diet as well as at this stage breastmilk will not suffice his nutrition requirement. | Aug 10, 2015
Thank u for the valuable info.... | Aug 09, 2015
Thanks for valuable information about breastfeeding | Aug 09, 2015
Yes mahashweta! | Aug 08, 2015
Informative | Aug 08, 2015
Very useful information..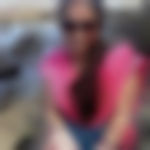 | Aug 08, 2015
Is it true that mothers milk is responsible for babys growth??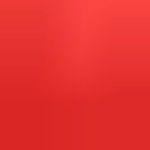 | Aug 08, 2015
Informative blog.. Tysm ???????? | Aug 07, 2015
Am new mom and this information helps me to feed my baby better thank u | Aug 07, 2015
Informative bolg | Aug 07, 2015
Really this blog very useful for me | Aug 07, 2015
Very useful information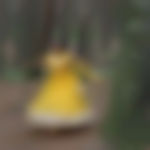 | Aug 07, 2015
I am no able to read or open the complete blog.. How do I do that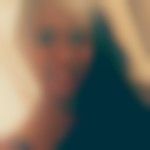 | Aug 06, 2015
My son is of 20 month's. I breastfeed him twice daily. Many of my relatives suggest me to stop the breastfeeding now. Few thinks that it may b harmful for my health. Is it true? Pls guide. | Aug 06, 2015
Really very happy to read about the myths.. was facing many of them. Now m very satisfied and happy. Thanku | Aug 06, 2015
Nice information | Aug 06, 2015
I agree with diya.... feed the baby as n when he she demands.... | Aug 06, 2015
Doctors advise demand feeding after first seven days. You dont need to wake up a baby to feed him unless he is not well . All my paeds have advised the same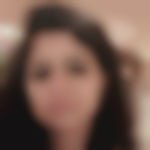 | Aug 05, 2015
Thanks Ankita for sharing the tips in addition to the eye opening facts! I am sure this blog will be really useful in doing away with the myths.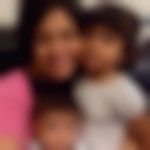 | Aug 05, 2015
Good to know | Aug 04, 2015
Thanks fr infrmtive queries wd dre answers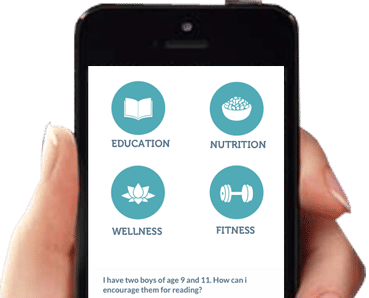 Download Parentune App
Please enter a valid mobile number.