Parenting
Babycare
Food and Nutrition
Ways To Avoid Colic And Digestive Discomfort In Infants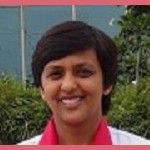 Created by Dr Shipra Mathur Updated on Oct 12, 2018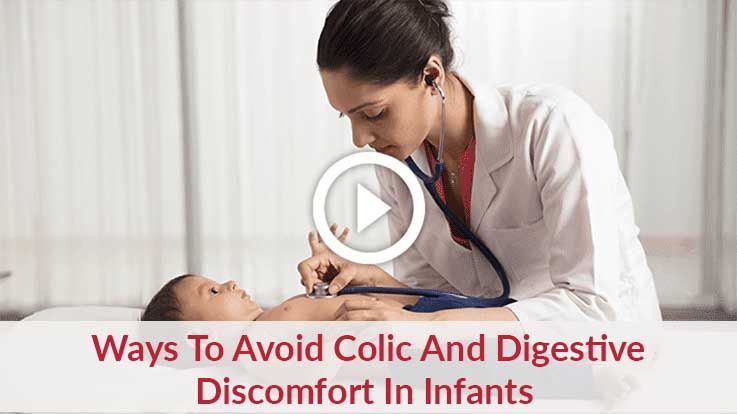 Tap on the video above to watch. Parentune Expert Dr. Shipra Mathur talks about colic which is a common problem in infants. She gives her insights on the symptoms and probable causes of colic and shares tips for parents to how to calm a baby who is going through a colic episode. Frequently Asked Questions
How can I tell my baby has colic?
When your baby who is healthy, starts crying excessively. It is called colic (Infantile colic).
Colic baby cries for 3 hours or more at a stretch, crying occurs at least for 2-3 days in a week, the crying is louder and sudden, flushed face, lifting legs up, refusing feeds at that time. These are the symptoms of colic child.
What are the home remedies for colic?
Few of the home remedies which you try to comfort colic baby are:

1. Offer a pacifier when baby is crying.
2. Do not overfeed baby.
3. Burp after every feed.
4. Rub on baby's back after feed.
5.Try to swaddle the baby.
6. Hold baby in upright position after feeding.
7. Breastfeeding mom should be avoiding gassy and spicy foods.
8. A tiny pinch of asafetida mixed in warm water is known to help release gas. Rubbing asafetida on your baby's tummy may also provide relief.
9. Stretching and folding one leg at a time (as in cycling) also helps let out trapped gas.
What are the main causes of colic in breastfeeding and formula feeding babies?
Colic are caused due to several reasons which includes are
Intestinal gas
Acid reflux
Over feeding or feeding quickly
Not getting burped after feed
Breastfeed baby taking only Hind milk.
In formula feed baby reasons for colic could be
Bottle-fed babies take in more air when drinking from the bottle and may have an allergy or reaction to ingredients which are present in formula milk.
There is no definitive reason for colic in babies.

How to help a colic child?
Frequent burping prevents the formation of gas and reduces any discomfort associated with it. Colic pain relief that you can try are --1) Cuddle the baby 2) change the location 3) Face down on your lap 4) Hold the baby upright 5) Burp the baby 6) Breastfeeding mother should take a healthy diet.
Colic can cure after 4-6 months. Colic can start as early as 2-4 week, colic is not genetic in child.
Kindly
Login
or
Register
to post a comment. | Oct 29, 2019
Plz tell me what i do | Oct 29, 2019
My daughter is 4 years old .she always told me gas pain in tommy | Oct 22, 2019
Thanks for the video. My son is going through that I guess. He doesn't cry but too much of lifting the legs | Jul 10, 2019
the video not coming | Nov 25, 2018
o I've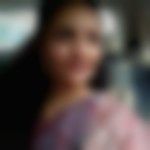 | Nov 25, 2018
this is very informative video. thank you. I'm suspecting colic - gas issues in my toddler - 2. 7 yrs. every evening he will cry or make tantrums and fine by passing gas or just pass the gas. he is up in evening with this almost everyday. pls suggest some remedy. | Nov 23, 2018
Mam thank you for this wonderful video. My son is 2 months old and suffers from same symptoms. But he takes 5 to 7 days to poop which causes lot of discomfort during in between days. Kindly suggest me wbat should i give him for same. As per pediatrician i am already giving him dentinox and merizyme. Regards. | Nov 21, 2018
I can see the same symptoms in my baby. she is two months old now. she only take breast feeding but she is taking 5-8 days for pooping. my predication gave this syrups "colicaid" and "cyclopam" drop but she is taking same time for pooping. please suggest me how can I improve my babies digestive system
+ Start A Blog
Top Parenting Blogs
Top Parenting Talks
Top Parenting question