Pregnancy
5 Must Know Facts When Baby Starts Kicking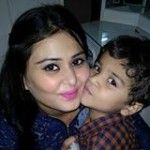 Created by Ridhi Doomra Updated on Mar 15, 2020 For a pregnant woman, it's a special feeling to experience the baby kicking. While it definitely indicates that your child has reached a new milestone, it also indicates that your journey has reached a new level. For most of the new parents, its a moment of anxiety and curiosity and they really want to decipher the scientific part of it. What is important to understand is that these kicks often are associated with the symptoms which determine the health of the fetus inside the mother's womb. Also, some times as first-time mothers we also confuse between cramping and bowel movements with kicks.
Facts Around Baby Kicking During Pregnancy
Kicks Indicate Good Development & Health: A healthy baby kicks between 15 to 20 times a day. Reduced fetal movements can be concerning because it might mean that the foetus is not getting sufficient nutrition or oxygen. Immediately see the doctor.  

ParentuneTip: Reduced kicks might not always indicate trouble. Sometimes babies also rest as long as 40 to 50 minutes. Also after the 36th week of pregnancy, there might be reduced foetal movement, due to less availability of space. Hence don't panic and consult your doctor. 

All Movements Aren't Kicking: Not all movements you feel is kicking. Babies spend plenty of time moving their hands and exploring the uterus, changing sides, hiccuping etc. Babies are busy you know! Hence try and not confuse cramps and bowel movements with kicks. [Also Read: Is It Safe To Take Lexapro During pregnancy?]
The kicks are more in response to your environment: Usually, babies will kick more after a meal. Within the womb, they try to stretch their limbs to relax or move, and hence you feel the kicking. A baby might also move or kick in response to external stimuli like sound, light or even food you're eating.
Babies Start Kicking as Early as 9 weeks: Kicking that starts after nine weeks is only picked up by an ultrasound; a mother can sense movement after 18 to 19 weeks.
Babies kick when you sleep on the left side: When an expecting mother lies on her left, it boosts the blood supply to the fetus. As a result, there is an improvement in the baby's movements, and you experience an increase in kicking.
We know there's no better feeling than the movement of life inside you! What happened when you felt your baby kick for the first time? Let us know in the comments below.
This content has been checked & validated by Doctors and Experts of the parentune Expert panel. Our panel consists of Neonatologist, Gynecologist, Peadiatrician, Nutritionist, Child Counselor, Education & Learning Expert, Physiotherapist, Learning disability Expert and Developmental Pead.
Kindly
Login
or
Register
to post a comment.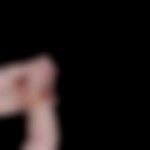 | Mar 26, 2020
Stephanie Sally please do not advertise on the website | Mar 26, 2020
Hello everyone, I am from Wembley, Britain. I want to write this testimony to tell others and thank Dr. Odunga for what he has done for me. The first 12 years of my marriage I have had 5 miscarriages and i was called all sort of names by my mother-in-law and this made my marriage life very hectic and a burden of sorrow. I contacted Dr. Odunga for help and i will say that he is a very strong and honest man and he indeed helped me solve my problem. I saw his email in a testimony and i contacted him, little did i know it would be the end of all my problems. After 2 days of contact, I received a fertility herb and he told me to use it. The herb worked and my husband even loved me more and bought me expensive things. One afternoon, I went to a nearby hospital and came back home with the positive result of my pregnancy and after 9 months i gave birth to a baby boy. Ever since i contacted Dr. Odunga, my story has been different. I have 3 children at present and I am very happy in my marriage. Please, contact him at odungaspelltemple@gmail. com OR Whats App him +2348167159012 to help you too | Mar 13, 2020
The bestest feeling ever | Oct 08, 2019
Hi I have 33 week, how to take care. | Sep 02, 2019
Meri 20week 5days chal raha baby movement pata nahi chal raha hai kya kar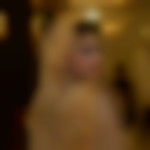 | Aug 08, 2019
thank u | Aug 01, 2019
Today my 8th month started alhamdulillah. N it was so much kicking on three sides at a time in the womb. N it was like nearly pain n scream like my belly burst. So fast it was good n very good feelings but it was so pain in front side. | Aug 01, 2019
very informative 😊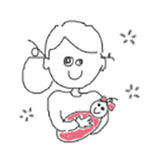 | Jul 14, 2019
is app MN koi reply he NH krta... why???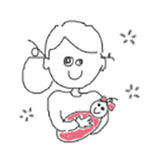 | Jul 12, 2019
hi ..I am 16 weeks and 1day pregnant.. still no kicking or movements of my baby.. plz guide me | Jul 03, 2019
plz suggest me how can I pregnant ??? | Jul 03, 2019
i am 31 week pregnant my baby weight is 1. 25. i am unable to eat and drink anything please suggest me how to increase my appetite and baby weight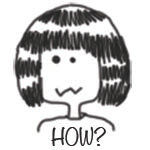 | Jul 03, 2019
how to get pregnant it has been 5 years of wedding | Jul 02, 2019
hello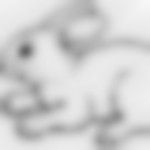 | Jul 02, 2019
em 4 month pregnant bt serve vomiting i cant eat nd drink any thing wht should i do ? | Jul 02, 2019
i m 32weeks pregnant how do i prepare for delivery | Jun 30, 2019
hello | Jun 30, 2019
i m continuing with 3rd month of my pregnancy.. n anxiously waiting to kicks of my baby n see my baby soon... :) | Jun 28, 2019
hiiii i have many issues. i have one baby she is 8 years old two miscarriages and one fibroid c section. now I'm 3rd months pregnant. im very worried about my pregnancy | Jun 26, 2019
I am not identifying the moments of baby even now I get 6 month... | Jun 26, 2019
my 7th months has complted now i confuse how i keep my baby fit and what should be the necessry food that must be used now time | May 18, 2019
that was amazing | Apr 18, 2019
22weeks6days pregnancy but I can't feel kick | Apr 15, 2019
m 8months pregnant n i feel movement whole night but not kicks its rolling m confused is it oky if its happening | Apr 11, 2019
I am 21week pregnant but still I don't feel any movement of my baby😔 | Apr 09, 2019
I'm 20 weeks twin pregnancy but Don't feel baby's kicking yet... why it's happen to me???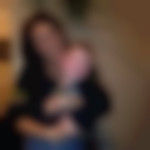 | Mar 28, 2019
Your fertility herbal supplement/Pregnancy spell has brought solution to my fears and worries at last. I am going to refer people to you and I heard your website will be ready soon and l hope that women out there who are going through the same fears and worries l went through in GETTING PREGNANT after 8 years of marriage, will find your contact as i drop it here on this site, and solution will come to them as they contact you. Thank you and God bless you to reach him email via: babaka. wolf@gmail. com or Facebook at priest. babaka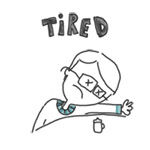 | Mar 18, 2019
thanks | Mar 18, 2019
thanks | Mar 15, 2019
We would start feeling the kicks at 5th month onwards..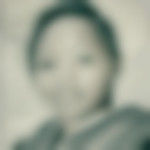 | Nov 12, 2018
the kicks are just amazing, i become worried if an hour pass with out the kicks inside me:(... | Aug 31, 2018
I feel greatness about motherhood only after feeling kicks. Thsnks for your information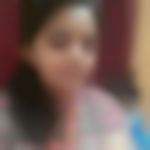 | Apr 10, 2018
when i exepect baby movements ..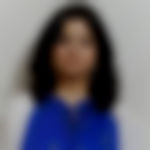 | Apr 10, 2018
very useful information for pregnant ladies.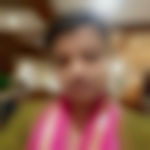 | Apr 09, 2018
it's just amazing can't express through words. | Mar 06, 2018
it was like ...really ??? awsum feeling or you can say the best feeling in the world when someone inside you kicks and makes his or her presence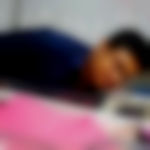 | Mar 06, 2018
it's an awesome feeling... I can't explain in words... love u baby... mamma enjoys your kick..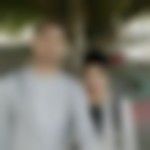 | Oct 16, 2017
I was scared when I felt baby's kick while sleeping on left side.... I thought it might be hurting him/her.... anyways thanks for the information...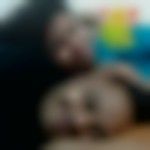 | Jul 27, 2017
it's a wonderful feeling. I'm excited to meet my baby.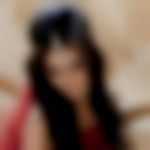 | Jul 24, 2017
Such a wonderfully honest blog. Thank for shearing ... | Jul 22, 2017
Hi it's really amazing experience for expecting mom ....I daily enjoying with my coming baby,my baby kick's me lot and it moving ...when it start to move know that time I get laughed..... this is really a very happiest journey in every women life..... I am very curious and waiting for my baby come out... I love my baby lotttttttt. | Jul 18, 2017
hi Mommies I m 32 week pregnant n my doc suggested betnesol injection 3vial make one injection n suggest two days in 24hours.. is anyone taken this.. ? any side effects and anything harmful to baby.. please let me know. I m worried | Jul 17, 2017
Hi How can I differentiate between kicks or punching or hiccups? | Jul 13, 2017
Hello Mike 7 Mon start h 15july ko mera baby bahout Jada hiljul karts h Jaise ptake chalte hu tha tha aise awaz aati h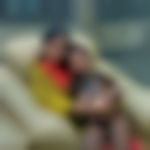 | Jul 08, 2017
hai thanks for nice information about baby kicks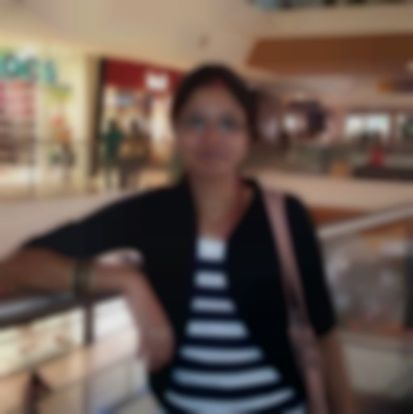 | Jun 22, 2017
hey Archana.. Hiccups are like more rhythmic and regular then the normal movements. if something like a pause of a seconds is hiccups. Enjoy ur pregnancy :-) best wishes to all expecting mom's.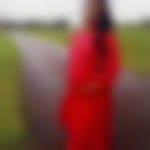 | Jun 22, 2017
I just Love love love this feeling.. Can't express much in words.. first time I felt movement around 19th week on 3rd May and it has noticeably increased since few days.. Looking forward to more communication with My Baby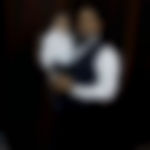 | Jun 22, 2017
Hi, I usually sleep on my rite side or straight ... and baby kicks or move... Is it OK naa?? Or it is compulsory that we must sleep only our left for babies movement and blood supplies? please tell me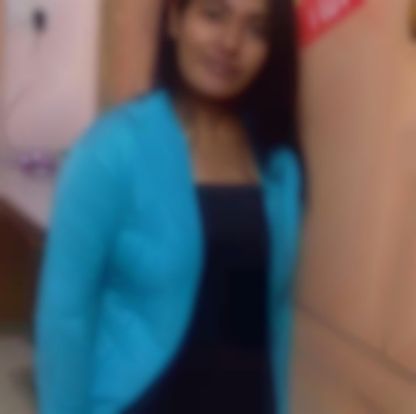 | Jun 05, 2017
I M 21 week pregnant and m not able to differentiate between hiccups and kicks. can anyone plz share their experience with me.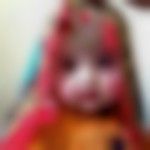 | May 08, 2017
Hello Thanks for such value able information really helpful the moment when baby's movement tht is really amazing and emotional time it give immense pleasure to the mother so the Happiness moment In pregnancy.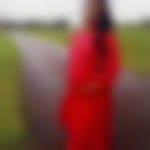 | May 06, 2017
I have just started feeling movements since last 3-4 days and the feeling is amazing | Apr 20, 2017
it really a very good moment to feel the baby movements .In the initial stage of my second trimester I didn't even know about it even my doctor asked whether I m experiencing any movement or not . this question worried me a bit as I don't know about the baby movements but later on when I read the comments of other here .I start recognising the baby movements .I really it is a wonderful experience to feel the movement specially in the night . | Apr 20, 2017
I'm in my 19th week ,i havent felt any movement yet, though when I touch my tummy here n there I can feel the heart beat, but how exactly is the symptom of kick or feeling of movement can u guide me, as it's my 1st I have no idea.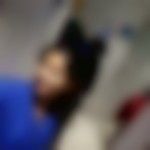 | Apr 05, 2017
i m in 25 th week of pregncy.. i m in a habit of sleeping on my left side nd i feel the kicks more rapid at night.. sumtimes the belly itslf shows buttrfly lik movemnt whn i lie straight..... grt exprnc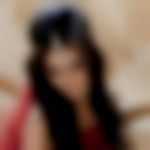 | Apr 04, 2017
Thank you for this very nice tips you just shared. It really helps especially that I'm new at this mom thing. its very useful tips.... nice one is here.. www. momcuddle. com | Mar 31, 2017
It felt like my baby wants to tell me " Knock-2 , Iam inside" | Mar 31, 2017
I felt it first time when I was returned back from my home town to my husband's place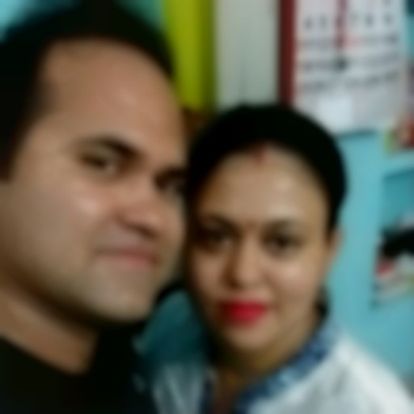 | Mar 30, 2017
I felt a movement within me yesterday. when I felt hungry I felt a vibration.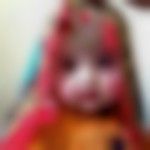 | Mar 28, 2017
It's really Helpful Information Thanks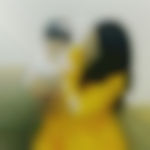 | Mar 28, 2017
I had been waiting to feel the kick... it happened one day after dinner and it was awesome!! | Mar 28, 2017
is it necessary to sleep at left side.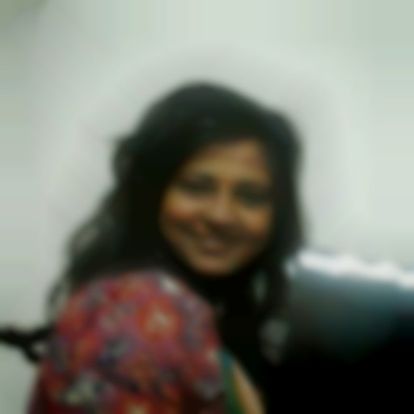 | Mar 28, 2017
thnx.. dat information is actually intersting
+ Start A Blog
Top Pregnancy Blogs
Top Pregnancy Talks
Top Pregnancy question