Parenting
Health
How to Be Safe from Nipah Virus? NiV Causes, Precautions & Symptoms Created by Rajani Updated on Jun 04, 2019 As the reports of Nipah Virus confirmation come in from the Kerala Government. It's high time we make ourselves aware of Nipah(NiV) Virus. The 23-year-old man from Kochi's Ernakulum has been confirmed to be infected by the Nipah virus. In this situation, instead of panicking we should have our precautionary measure in place in case it becomes an outbreak like last year. However, the Kerala Government has given an assurance that all measures are being taken. Let's understand all about this virus
What is Nipah Virus (NiV)?
It is a fatal virus that causes severe disease in both animals & humans. The natural host of this virus are fruit bats, but there have been cases where pigs, as well as some other domestic animals, can be the host to this virus. Although there have been a very few outbreaks in the past, NiV can potentially infect a wide range of animals and can lead to deaths making it a watch-out outbreak. NiV infection has been reported and confirmed to have led to several deaths in Kerala in the last few days. Must Read: Why Preparedness Against Nipah Virus(NiV) is Vital rather blind belief on Vaccines? 
Nipah Virus Outbreak - Genesis as per WHO
NiV was first identified during an outbreak of disease that took place in Kampung Sungai Nipah, Malaysia in 1998. On this occasion, pigs were the intermediate hosts. However, in subsequent NiV outbreaks, there were no intermediate hosts. In Bangladesh in 2004, humans became infected with NiV as a result of consuming date palm sap that had been contaminated by infected fruit bats. Human-to-human transmission has also been documented, including in a hospital setting in India. NiV is also capable of causing disease in pigs and other domestic animals. There is no vaccine for either humans or animals. The primary NiV treatment for human cases is intensive supportive care.
Nipah Virus Signs & Symptoms (NiV)
Here are the main symptoms of Nipah virus. These signs & symptoms can progress to comma within 24-48 hours. Be careful.. 
Sustained fever and headache with drowsiness
Disorientation & mental confusion
Respiratory issues, illness & choking
Encephalitis - inflammation of the Brain
Nervous disease
Persistent Convulsions & personality changes
Stomach pain & vomiting
How Nipah Virus is Transmitted?
The question is what can transmit NiV? Transmission of NiV can happen on direct contact with infected bats, infected pigs, or from other NiV infected people. In earlier outbreaks in India and Bangladesh, the people-to-people transmission has been frequently reported. It has been commonly seen in the family and caregivers of Nipah virus-infected patients. A potentially high-occurrence reason identified from the Kerala outbreak is consumption of mango contaminated with infectious bat (Fruit bat) excretions.
Nipah Virus Precautions & Prevention
NiV is a persistent virus, which sustains from 5 to 14 days. The symptoms become clear after this initial time. Suggest these to prevent being infected by the NiV virus:
Stay away from an infected person
If in the vicinity of a dead body of anyone who dies of Nipah infection, pls cover your face properly
Stay away from infected Bats, pigs and places which have a known case of ill bat/s or pig/s
Don't eat fallen fruits, Wash all fruits thoroughly
Avoid drinking raw date palm sap
In case you came in the vicinity of any NiV infected person or animal, you must maintain a distance from the patient and sanitize and wash your hands properly.
Clean your clothes, utensils and bathroom items like mugs and buckets separately. Ensure that they are all maintained hygienically
Please note, that there are no vaccines available for Nipah virus as of now. A person infected with NiV needs intensive care as the first line of action. This perhaps makes it a must to take all precautions and to share it with all your friends and family too.
Disclaimer: This blog including the advice provided is generic information and taken from WHO & CDC mainly. It is not a substitute for a qualified medical opinion. We advise you to always consult a medical specialist for more information. We strongly recommend consulting a Doctor in case of any related queries.
This content has been checked & validated by Doctors and Experts of the parentune Expert panel. Our panel consists of Neonatologist, Gynecologist, Peadiatrician, Nutritionist, Child Counselor, Education & Learning Expert, Physiotherapist, Learning disability Expert and Developmental Pead.
Kindly
Login
or
Register
to post a comment. | Jun 06, 2019
nh | Jun 05, 2019
pww2111qq eee22oow | Dec 08, 2018
o9pp00miua dpprsautby7ono707 c | Dec 02, 2018
oo | Jun 02, 2018
Alisha Palkar - you need to let them know this in last detail for both- their own wellbeing as well your child's wellbeing. from what we have found the virus is now contained to a large extent for now but still precaution is better at all fronts. | Jun 02, 2018
Bhavya S - cud u pls share more details on this ayurvedic treatment and any link where we could know more and verify the information. As per our research thereis no cure for this infection. | May 30, 2018
thanks for awareness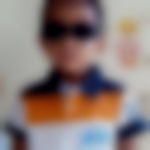 | May 29, 2018
thanks a lots for awareness | May 26, 2018
Thanks alot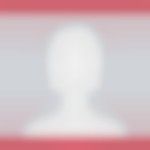 | May 26, 2018
BH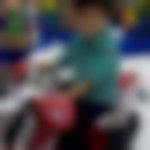 | May 26, 2018
Thank u for information. Its really bad there is no vaccination for this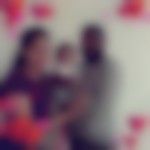 | May 25, 2018
Thanku but my problem is I am working and my son is with my in-laws. will they take so much of care? | May 24, 2018
Thanku | May 24, 2018
scary! thanks team parentune for sharing this useful blog.. it really does help in taking precautionary steps and reminds us of the adage "prevention is better than cure". | May 24, 2018
Thank you so much for the valuable information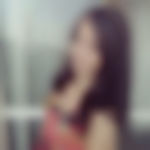 | May 24, 2018
ayurvedic medicine as mentioned in one of article i read 3:2:1 ratios of parijata tender leaves, Neem tender leaves and Mango tender leaves( totally 50gms ). smash it and add it 2 glass of water. boil it n make it to 1 glass. Have 1/4th quantity each time. drink this 4 times a day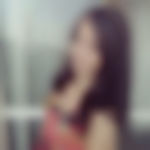 | May 24, 2018
there is an ayurvedic medicine for this | May 24, 2018
thanks for valuable information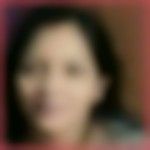 | May 24, 2018
Thanks a ton for these valuable information...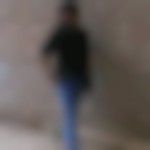 | May 24, 2018
thank u so much for the valuable info | May 24, 2018
Thank u so much | May 23, 2018
thank u so much | May 23, 2018
So much thankful to you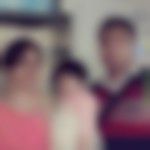 | May 23, 2018
thanks for the advice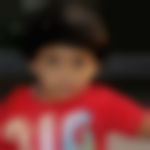 | May 23, 2018
thanks for the advice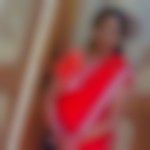 | May 23, 2018
thanks a lot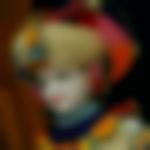 | May 23, 2018
thanks for this | May 23, 2018
Thanks a lot for the valuable information | May 23, 2018
Thank you so much for the information. | May 23, 2018
thankyou so much. | May 23, 2018
thanks a lot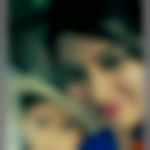 | May 23, 2018
very useful blog thanks..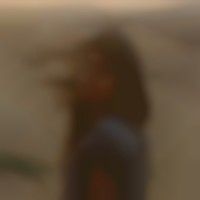 | May 23, 2018
thanks for info | May 23, 2018
Thank you so much for the information | May 23, 2018
Thank you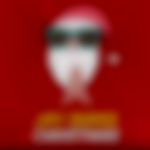 | May 23, 2018
Thanks for sharing all these details. Very helpful! Sharing with my friends on whatsapp!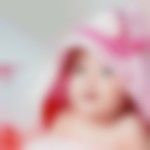 | May 23, 2018
very informative blogs. community members must share this info with your dear ones as much as possible.
+ Start A Blog
Top Parenting Blogs
Top Parenting Talks
Top Parenting question