Parenting
Health and Wellness
Food and Nutrition
What to Pack in Your Child's Lunchbox? What Ideal Lunch Box Should Have in It?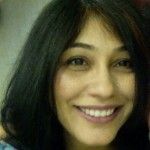 Created by Puja Sharma Vasisht Updated on Sep 02, 2015
Every morning, most mothers are battling with the same dilemma: what to pack in our child's lunchbox. "It should be tasty, wholesome and nutritious and my daughter should finish it too" is the main concern behind this dilemma. We all want this, but this doesn't happen all the time. So, here are some ideas on how to roll out a healthy, yet tasty tiffin for your child.

Nutrients first: What a ideal lunchbox should have in it
The lunch box for the school should contribute to the child's daily nutrient requirement. We need to pack in carbohydrates for energy, proteins for growth and development, vitamins and minerals to regulate body functions and boost immunity. But, how do we get all of these together? By simply making the right choices from each of the nutrients and food groups.
Foods to Choose:
Carbohydrates: Cereals are a popular choice for the required dose of carbohydrates. You can go in for a chapatti or parantha, whole wheat bread/buns, poha, suji or bajra preparations for energy and concentration in the school.
Proteins: Some of the best known sources of proteins are eggs, dals, beans, besan, nutri-nuggets, cheese, paneer, and chicken.
Minerals and Vitamins: Fruits and vegetables are powerhouses of essential minerals and vitamins that help fight off any infection and illnesses.
To get the ideal mix of all this, think of a mix-and-match combinations where you can weave in all these foods into a simple dish.

What to Pack in Tiffin: Weekly Schedule
Now that we know what all to select from to make the lunchbox healthy, here are a few suggestions for the entire week. Each of these combinations and recipes will get you the right mix of the required nutrients--the carbs, proteins, and vitamins and minerals.
Monday: Oats, orange and raisin muffin + cucumber, paneer salad: Pick for a Monday morning. The muffins can be made and kept ready over the weekend. Crumble the paneer over dices of cucumber.
Tuesday: Vegetable besan chilla + fruit salad: You will be giving your child the best of all the worlds with this. Add grated vegetables to the chilla batter. You can also supplement it with a fresh mint coriander chutney.
Wednesday: Sprouts in vegetable pasta + apple: A pasta in the middle of the week, will keep the child's interest levels maintained. Mix up a variety of legumes to sprout and steam them slightly tender. A tadka of jeera and hing makes the taste simply amazing.
Thursday: Beetroot roll with corn and paneer filling + grapes: Knead boiled, blended beetroot into atta and make a parantha of it. Cook the filling with flavours of your choice. Roll up and pack. USP: attractive colour and easy to manage for the child.
Friday: Spinach and boiled black chana cutlets + orange: End the week on a exciting note with this recipe. You can prep this the night before and in the morning just shallow fry the cutlets in a non-stick pan.
If you are wondering why is Saturday and Sunday there for lunch box, we are suggesting it to keep the routine and eating pattern of the child, the same.
Saturday: Tri-coloured idlis+ banana: When making the batter, divide it into 3 portions and add beetroot juice to one, spinach juice to one, and keep one white. And you have your tri-coloured idlis ready.
Sunday: Egg and vegetable sandwich+ watermelon: Another ideal for a lazy Sunday when the mother needs a break too from all the cooking.
Some other ideas can be vegetable pulao with a pomegranate hung curd raita, a cheese tomato carrot sandwich with kiwi fruit, and a fruit-filled pancake. You may add more fun to these recipes by asking your child to choose the vegetable and fruit of the day.

How to Get the Child to Eat
We see a food first before we eat it. So a colorful and attractive meal would appeal to the child instantly and the chances of acceptance are more. Try adding colours to your child's lunchbox from the following spectrum:
Yellow of corn, mango, yellow capsicum
Orange of papaya, carrot, oranges
Red of tomato, strawberries, cherries
Purple of brinjal, grapes, jamun,
Green of leafy vegetables, kiwi, grapes
White of mushroom, onion, cauliflower, rice
Brown of cereals, breads & buns.

When preparing the lunchbox, ensure the items you keep in it are
1) Different colours: If you have keep a brown parantha, perk it up with a bright green grapes' a white sandwich can have a red fruit to complement it. Adding different colours to the lunchbox not only makes it attractive but also adds a variety of nutrients and antioxidants which are essential for the good health of our child.
2) Use different shapes: Why should a parantha go round always? Cut it into triangles for variety. An apple can be given interesting shapes using cookie cutters. Experimentation is the key.
3) Be realistic with the quantities: Or you will set yourself up for disappointment. Children have limited time to finish a meal.
4) Pack food for convenience: Choose recipes which are non-messy to eat and can be easily managed by the child. Chances of your child finishing the tiffin are higher.
5) Don't forget the little touches: Tissue napkins, cutlery, a sweet surprise once in a while, will all make eating tiffin a more wholesome activity for your child.
6) Cook fresh: Avoid falling for the trap of using market bought cookies, cakes or packaged food. Cook fresh for your child even if it means simple things.
7) Plan in advance: Make a meal planner for the entire week and put it on the fridge. You will have a ready reckoner with you the next morning.
Happy packing!
Kindly
Login
or
Register
to post a comment.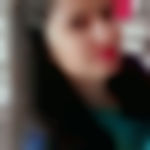 | Apr 08, 2018
Thank you ma'am for your valuable tips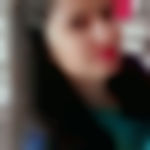 | Apr 08, 2018
Thank you ma'am for your valuable tips | Oct 27, 2017
this is a wonderful thing... thanku so so much for advising in such a systematic manner. | Oct 27, 2017
this is a wonderful thing... thanku so so much for advising in such a systematic manner. | Oct 27, 2017
this is a wonderful thing... thanku so so much for advising in such a systematic manner.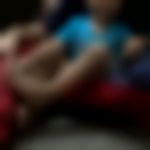 | Oct 24, 2017
Nice | Sep 13, 2017
great | Sep 13, 2017
great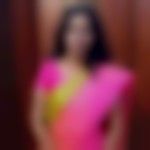 | Jul 20, 2017
which type of lunch box is good for children

| Jul 20, 2017
thankyou so much dear.... The article le was very helpful.. but only one concern is that you shouldn't consume fruits immediately after the meals.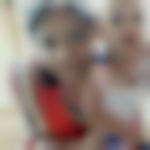 | Jul 18, 2017
very useful information tnx | Jul 17, 2017
Hi puja.. nice article and you have done a lot of homework on kids' food options. I dont want to critisise your hard work though, but eating fruits after their meal is not preferable at all, for anybody's digestive system.. be it an adult or child. We should always eat fruits before our meals. And we will give fruits to our children in tiffin box alongwith their main course then definitely they wont much idea when to eat fruit.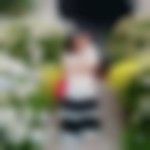 | Jul 17, 2017
thanks for the ideas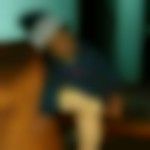 | Jul 17, 2017
excellent | Jul 17, 2017
great !!! | Jul 17, 2017
Nice idea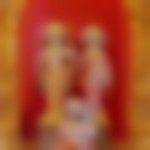 | Jul 17, 2017
Nice ideas | Jul 17, 2017
a | Jul 17, 2017
wonderful! | Jul 17, 2017
Great ideas | Jul 17, 2017
Very helpful suggestions indeed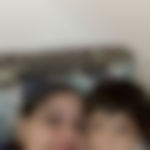 | Jul 17, 2017
very nice information thank you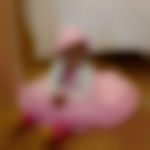 | Jul 17, 2017
great ideas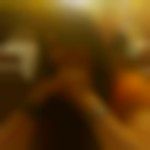 | Jul 17, 2017
wow it's so good information Thank you | Jul 17, 2017
great ideas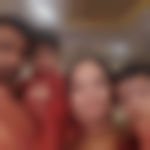 | Jul 17, 2017
Good Information...

| Jul 17, 2017
Very nice and ideas. .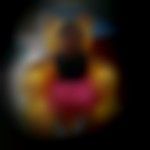 | Jul 17, 2017
useful information for all moms... Thanks for sharing... | Jul 10, 2017
thank u soooo much. I will definitely try these out.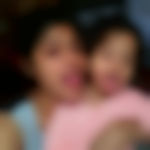 | Jun 30, 2017
very good ideas... helps a lot. | Jun 27, 2017
good information | Jun 26, 2017
really nice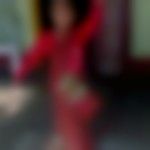 | Jun 26, 2017
very use ful for me | Jun 26, 2017
the article has really solved my problem | Jun 26, 2017
Really useful ideas.... Thanks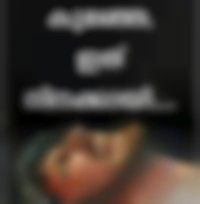 | Jun 26, 2017
useful tip... but madam can u give dis idea in kerala dishes...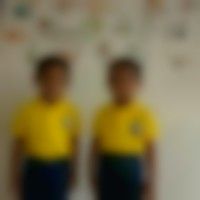 | Jun 26, 2017
wonderful and very useful ,,,Thanks a lot for suggesting all it's very necessary.. for every mother | Jun 24, 2017
Very useful | Jun 21, 2017
thank u so much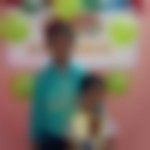 | Jun 11, 2017
very useful. thank you mam | Jun 04, 2017
Thank u Mam. Can u pls give me South Indian simple and quick receipes of preparing dishes. | Jun 02, 2017
very useful info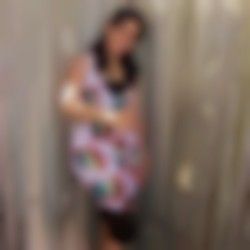 | Jun 01, 2017
Thank you so much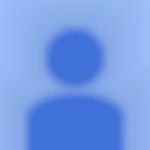 | May 31, 2017
Thanks. I am sure the kids will love these.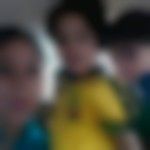 | May 08, 2017
It was very informative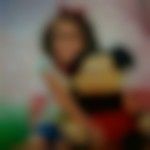 | May 08, 2017
Can u please provide recipes u suggested for lunch box and how to present it so that child gets attract towards it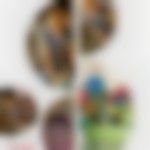 | Oct 04, 2016
lovely suggestion for our little one....

| Oct 04, 2016
very interesting. .. thanks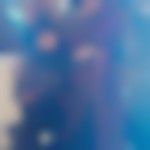 | Oct 04, 2016
thnk u fr d tips | Oct 03, 2016
very gud tips ........ | Oct 03, 2016
useful n interesting tips.... thanks | Oct 03, 2016
useful ideas | Sep 09, 2016
excellent idea u have given,thanks. | Sep 08, 2016
very nice helpful information thanks | Sep 07, 2016
very useful and accurate message | Sep 07, 2016
thank you sooo much | Sep 07, 2016
thanku very much very useful tips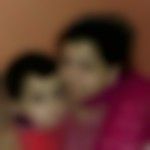 | Sep 07, 2016
very helpful thanks alot | Aug 22, 2016
very good tips thank you so much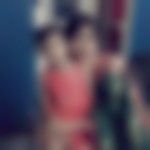 | Aug 22, 2016
very helpfull......... thank you so much......

| Aug 22, 2016
A very good article for every mom. Thank you so much Pooja ji | Aug 12, 2016
one of the realistic and practical post about packing lunch boxes for children... Thank you Pooja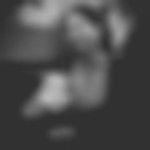 | Jul 25, 2016
hi pooja these are really good tips. but can can u give me full recipes of cutlet and rolls other things .and how to use barley,jaw, jowar atta to make some snack. n how to use bajara . | Apr 13, 2016
My daughter is 3 years + 1 month old... but from itself she is having tummy... what to do pls suggest me any idea. | Mar 11, 2016
Good post with great ideas.. thank u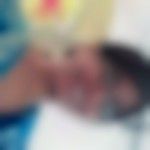 | Feb 23, 2016
Gr8 ideas.... innovative too | Feb 22, 2016
Thanks for the ideas.. | Dec 14, 2015
Planing always helps, also eliminates the last moment stress. @ Meenu Vemuri : I feel you have to keep trying till your kid loves some part of it, may be if not the color the nutrient and taste will attract her. Also, you can take hints of what she would like to have packed for her lunch.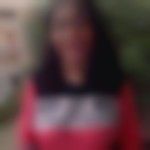 | Sep 23, 2015
@Akash, Hi You may try giving in for of fruit shakes, lassi, in custards. You may chop 2-3 different coloured fruits and make a salad of it. | Sep 22, 2015
Its a good recipe planner.. Lots of innovative ideas... If our kids eat that would be great!!!! | Sep 22, 2015
My son is about to 4 years, he do not eat any fruit.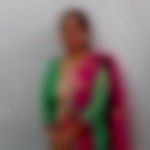 | Sep 09, 2015
Thanku very nice tips but my son is very fussy. And needs only roti or bread with his favorite aloo n panneer. | Sep 08, 2015
Nice tips.. but this is only for one serving/lunch. For breakfast or small break,i go mostly with fruits and nuts for my kids and sometimes brown bread sandwich.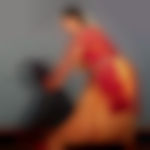 | Sep 08, 2015
my child is just 3yrs old and he hardly tastes any food or chee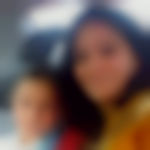 | Sep 07, 2015
Nice tips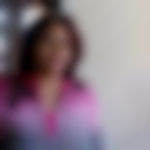 | Sep 07, 2015
Nice tips thanx | Sep 07, 2015
Gud article. A very gud lunch box planner with full of colours & nutrition. | Sep 07, 2015
Good options for my younger son as he loves to eat every food but not for my elder son as he is very specific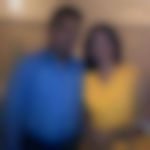 | Sep 07, 2015
Wow!!very nice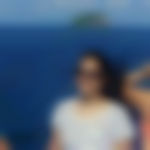 | Sep 06, 2015
Nice tips | Sep 06, 2015
Nice my son does n eat his tiffin though he does Like soya nutrie .. Crunch .. N I make cucumber n cheese bites in tooth pick ... still he does eat everyday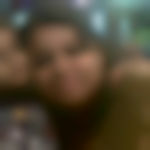 | Sep 06, 2015
amazing | Sep 06, 2015
Thanks for such a good article.. simple and interesting ideas.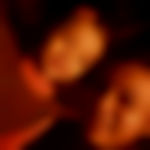 | Sep 06, 2015
wow really interesting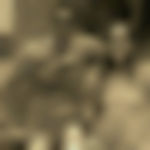 | Sep 05, 2015
Lovely ideas... i did some shape cut out work with sandwiches & parathas ...my little angle just luved it n finished her lunch also... i think we should keep on doing these little experiments in case of kids lunch.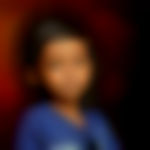 | Sep 05, 2015
Good tips | Sep 03, 2015
Thanks Puja v nice n easy ideas/tips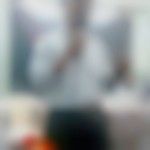 | Sep 02, 2015
Thanks you give very practical suggestion. I hope most of people get benefits from this article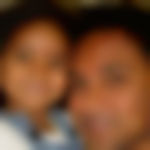 | Sep 02, 2015
I don't think so that my daughter will eat... just now I told if I make green n red parantha for u then will u eat. her answer I hate both color in my school my friend also get that n I just hate it. | Sep 02, 2015
Gud one for non eaters.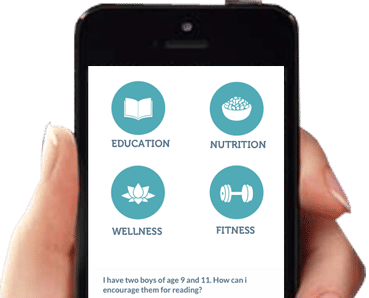 Download Parentune App
Please enter a valid mobile number.