Parenting
Education and Learning
Babycare
When Does Babies Start Talking? Ways to Help Baby Learn Speaking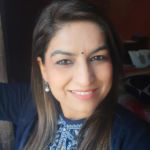 Created by Dr Himani Narula Khanna Updated on Jan 29, 2020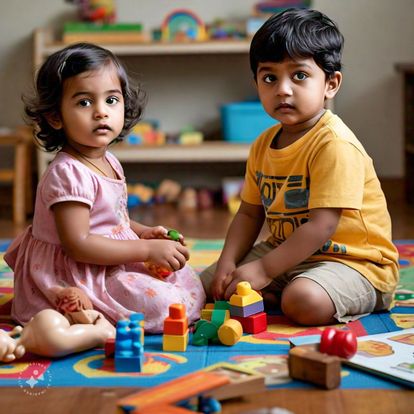 It is a well-known fact that maximum brain development happens in the first seven years of life. The early years are the times when the brain is developing and maturing. This is also the period for acquiring speech and language skills. It is during these years only that children start to talk, express themselves, and interact with the community. The environment, rich in sounds, sights and buzzing with the speech and language of others is what helps in the acquisition of these skills.
What Are Voice, Speech, and Language Milestone?
For every child like us, voice, speech, and language milestones are vital for communication.
Voice - Voice is the sound produced as air from our lungs is pushed between vocal folds in the larynx, causing them to vibrate.
Speech - Speech involves the coordinated use of muscle of the tongue, lips, jaw, and vocal tract to produce recognizable sounds that makeup language.
Language - Language is a set of shared rules that allow people to express their ideas in a meaningful way. It may be expressed verbally or by writing, signing, or non-verbally by gestures, such as eye blinking or mouth movements.
When Does Babies Start Talking?
Babies start communicating the moment they are born. Whenever hungry, wet or in sort any discomfort, a newborn communicates by crying. But soon they undergo a huge leap in language development which increases their capacity to express with words and actions. Read below...
From birth to 3 months of age: infants become alert at sounds and try to move their head in the direction of familiar voices and look at the speaker's mouth. "Babbling" starts at 3 to 4 months which marks the beginning of real communication where babies start building social relationships by smiling, laughing, vocalizing pleasure and displeasure. First Babbles include "p" "b" and "m", sounds like "puh" "buh" and  "muh".
By the time the baby is 9 to 12 months old - Babies will wave bye-bye, say one-two words, respond to "no", will babble longer strings with nonsense syllables using the intonation and mimic the rhythm of adult talk. The first word may happen around the first birthday which may be " Dada", "Mama", "papa". By 18 months of age, a baby will be able to follow a one-step command and will have a vocabulary of 20 to 100 words. By 2 years of age, vocabulary will increase to more than 200 words and the baby will start speaking 2-word phrases, use question intonation, repeat overheard words, start using pronouns and understand small questions like where?, What's that?
As your little one is blossoming, by the time your child is 3 years, she will have a larger vocabulary of about 800 to 900 words, and will use 2 to 3 words conversation, may answer using  "yes" and "no"; may refer to self as  "me". It is an immense joyful feeling to converse with your little one and try to know what is on their mind. At 4 years they start expressing themselves, they can have a conversation and make small sentences of 4 to 5 words stringed together, say out phrases, tell stories, and will start expressing their feelings, and will enjoy poems and some sense of humor as well.
Towards the end of their preschool age, they start asking questions using who? why? where ? and how? and also start answering these questions. They start telling their name and complete address and can speak longer sentences and hold conversations.
How to Help Your Baby with Speech & Language
While children pick-up language from the environment, as a parent, here are some ways to encourage them. Read below...
 Engage in a conversation and talk to your baby
 Use different tones and syllables
 Pause after speaking and give your baby time to respond
 Sing to your baby
 The baby may not understand your words but will recognize your voice and learn to respond to that
 Play games like "pat a cake", "peek a boo" using repeated gestures.
 Show your child mirror at about 6 to 9 months of age and ask "who is that?"
 You can also point to body parts and say the name out aloud such as the nose, cheek
Engage your child in pretend play
Red flag Signs May Be Concerning Parents
Here are a few situations which may be concerning and may require expert intervention. Read below...
A child who has not spoken any first meaningful words by the age of 16-18 months
​A child who is not able to make a 2-word phrase by the age of 2 years
A child who may have said his/ her first words by 18 months but subsequently the development did not keep pace
A child who may have said his/her first syllables between 9 – 18 months but this has regressed
Did you like the blog When Do Babies Start Talking? Do you have any more ideas? Please do share with us in the comments section below as we would love to hear from you.
References Taken from:
1. Feeding Guide for the First Year ~ URMC
2. Child development 9–12 months ~ healthyw
3. Baby's Hearing, Vision, and Other Senses: 9 Months ~ KidsHealth
4. Child development (4) – nine to 12 months ~ Better Health
5. The development of motor behavior ~ NCBI
6. Data Table of Infant Weight-for-age Charts ~ CDC
This content has been checked & validated by Doctors and Experts of the parentune Expert panel. Our panel consists of Neonatologist, Gynecologist, Peadiatrician, Nutritionist, Child Counselor, Education & Learning Expert, Physiotherapist, Learning disability Expert and Developmental Pead.
Kindly
Login
or
Register
to post a comment. | Apr 01, 2020
Shilpa check this https://www.parentune.com/parent-blog/when-does-babies-start-talking-ways-to-help-baby-learn-speaking/754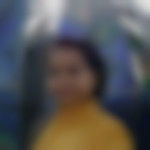 | Apr 01, 2020
My baby age 20. but he doesn't speak properly.. so what I can do.... | Aug 08, 2019
my son is 3year old but he is not trying to speak .... he has ability to speak by he doesn't listen n ignore me when I try to teach some words... he doesn't take commands .... likeckharay ho jao .. Beth jao ... ruk jao ... ya or koi bhi bat ... jaisay who smjh nhecpata ... ya Jan boojh KR ignore krta hy .. I don't know | Jan 27, 2019
Did you get any answer to your question? | Nov 13, 2018
my daughter is 2. 3 years old and she is juz saying no... if she don't want something.. says icecream if she wants icecream.. she says mom ..dad..while teaching alphabets or numbers she does repeat all but she don't frame a sentence.. is it fine for this age group or do i need to take her for speech therapy.. please advice.. | Aug 16, 2018
my child is 3. 6 years old and he does not speak sentence what should I do | Jul 10, 2018
my baby is 23 months... she is speaking only less words... saying only mmmm... wen she actually start speak.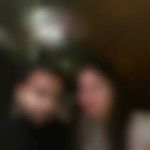 | Jun 17, 2018
.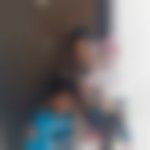 | Oct 10, 2017
My baby is 19th months she speaks few words like mumma papa aao n etc.... but not sentences when she will speak sentences. ... Pls tell me | Sep 12, 2017
i want to ask that how would a child react to two different languages?like i talk to my 4 month old baby in urdu as i am an urdu speaker and my husband talk to her in pashto as he is a pathan. but we husband wife talk to each other in urdu. | Feb 19, 2017
my daughter is 2. 8 years old ...she's not speak any word ...only say mamma papa nd baby... wht to do?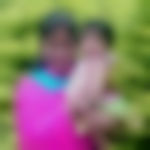 | Dec 20, 2016
My baby is 1. 5 moth old she mama Dada hello,but she understand all commands and pointing the animals and pointing her teeth nose eyes if I ask.. should I meet doctor? Should I worried?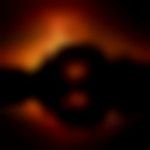 | Oct 04, 2016
v r multilingualistic at home. that is our mother tongue's r different. will it create prob for baby to learn both languages at same time or is it ok if v converse 2 different languages. am worried baby may get confused between both languages and will not learn either of them properly. is it so? my baby is 5 months old now | Sep 24, 2016
Hi this is shabana my daughter is 19 month she speaks papa dada dadi Aunty uncle chai small words but has not started communicating yet. She never repeat any word if I want her say any thing simply ignores She understands almost things if I say sit down, khana khana hai, niche jana she points her finger if she need anything. Pls advice me is there anything I have take care or any test. I knw every child is different but little concerned | Sep 22, 2016
Hello Dr. Himani . couyou please suggest me a developmental paediatrician in Hyderabad | Sep 22, 2016
My son vivaan is 2. 7yr,old but he is only say papa and bye bye I don't understand what, to do and his interest is in only to watch video and rhyme | Sep 20, 2016
s my babi did perfectly | Sep 01, 2016
I'm multilinguistic. I've seen friends insisting to teach english to their babies and claiming helpful for school admission. Please post an article on how to teach language or 's to a toddler? | Aug 10, 2016
my 2 yr and 3 months old son understands whatever we say to him but speaks very less and does not try to speak too often. only says didi,dada, baba, ma,bye bye,.. but not 2 phrase words is he taking more time to speak or there is some problem with his speech. He is very active otherwise and naughty. he tries to speak something which is not clear . please guide. | Jul 10, 2016
my baby is 1yr 10months. initially he started speaking ma, papa , Nana, baba like small word by end of first year . seeing his progress we were expecting him to speak early but gradually he opted for more sign language. his vocab is limited to 20-30 words only though he understand complex sentences. a few times we try to avoid his sign of asking for something and emphasise on word to speak but he gets annoyed or starts cry. please suggest how to work on this.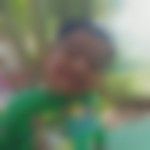 | Jul 06, 2016
my baby is premature,, 2 age completed but some words r to say ,when he wil speek | Jul 04, 2016
Hi this is mounika. my daughter is a 2. 6 exactly now. even did not start at least one word to speak. she is able to speak babu word only. she is understanding well what ever we communicate with her even complex sentence also. right now she started imitating very rarely. and one more thing for sake of these we went to neurologist he took brain MRI also. in consists positive examination their no abnormalities. for that he said my baby having delay myelitone. relatively this word report consists "terminal zones of myelination noted"even bera test also did for ears we got report with no abnormalities. that is the situation about my daughter. will u please let me know how can I approach further. | Jun 22, 2016
She will start speaking. Every baby has a different developmental milestone. Its ok | Jun 19, 2016
My baby is 13 month old, she understands n does whtevr taught but will NVR try n repeat words or even blabber.... mostly aata.... aaaah.... thts it.... is that a problem....... ?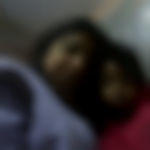 | May 19, 2016
my Daughter 22 month old she speak few words only what i should do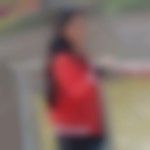 | May 17, 2016
My 2 year 3 months son also speak very little... He speak something which we don't understand ...what should we do? | May 14, 2016
my son is 18 months not yet started speaking a single word... he just does the action but he understands what ever we say... pls give me some suggestions... | May 01, 2016
My baby is 22 months old... not yet starting speaking... only say very few words like car, change, & that too sometimes.. i am realy worried.. he understands everything wat ever we say nd follow also.. i am realy eorried about.. pl. suggest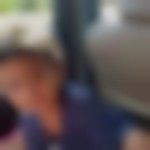 | Apr 26, 2016
My daughter is 2. 2 yrs old. Says no, can identify and say colors but cannot speak marathi our mother tongue yet. She says words like sit , put in marathi but cannot speak yet. She does not say her name yet when asked. She tries alphabets even phonics in english my worry is conversational skills in marathi. She says two words like no car, green bus, red apple. | Apr 23, 2016
It's fine sohini. He will be fine. Since he has already started talking and repeating words, he will speak soon.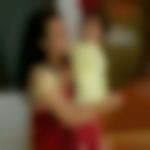 | Apr 23, 2016
My baby is 1year 6 months .only says baba Dada ma.... few more in a unplanned way.... suddenly it comes out but never repeats. | Apr 22, 2016
So if we see the red flag whats the next step? Who are we suppose to consult? Child psychologist, paediatrician? | Apr 22, 2016
So if we see the red flag whats the next step? Who are we suppose to consult? Child psychologist, paediatrician? | Apr 20, 2016
hi Dr. himani thanks for useful information, my baby is 2. 2 years not at all speaking although he understands all things. He communicate through signs, he is active boy knows body parts and pretend play in front of mirror. sometimes he says only ma thats it. what should I do? should i take him to speech therapists or wait for sometime. | Apr 20, 2016
My son is 3 n haf years old ...he speaks up various words like mumma,papa, dada n all.... aunty paani chahiye.... ise utaro etc. But he doesnt start a conversation yet.... he wont tell me wat happened at school... but would keep on repeating watever happened at school on his own. Also he keeps on saying up something on his own that we are not able to understand. M really worried. | Apr 19, 2016
Blogs like these helps parents like us a lot! My nephew speaks only few sentences and he is two and a half years. So I don't think there is anything to worry. | Apr 19, 2016
@Ambrien - The baby has already started saying words like papa and all. Interact with the baby more, talk to the baby. Teach him words. The baby will respond. No need to worry.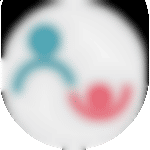 | Apr 19, 2016
Hi Prabhjot, Dr Himani says child may require a detail developmental and behavioural assessment to rule out any associated behavioural problem as there are many more causes to speech day other than hearing impairment which you have already ruled out . Also would recommend constant stimulus to speak with a positive reinforcement at every attempt. | Apr 19, 2016
Quite insightful Dr Himani!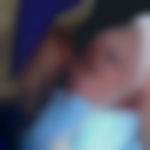 | Apr 19, 2016
Hi, My baby is 16 months months old and only says papa n dada!!!!! Is there anything to worry about? Please help! | Apr 19, 2016
Helpful guidelines. Thanks doctor. | Apr 19, 2016
My baby is 3 year old and he has not started speaking I HV done all the test he has no hearing problem or any other problem ..wht to do plz guide me
+ Start A Blog
Top Parenting Blogs
Top Parenting Talks
Top Parenting question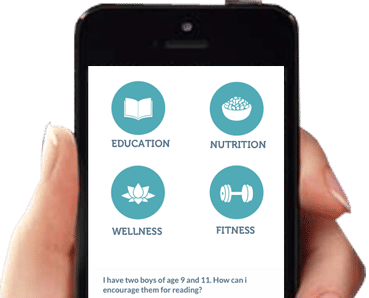 Download Parentune App
Please enter a valid number

{{trans('web/app_labels.text_Heading')}}
{{trans('web/app_labels.text_some_custom_error')}}
{{trans('web/app_labels.text_Heading')}}
{{trans('web/app_labels.text_some_custom_error')}}