Parenting
Where Fathers need to pitch in!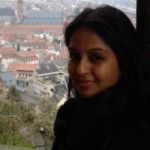 Created by Anurima Updated on Jun 18, 2022 We all know that fathers love their children enormously but some do so from a safe distance. It is seen that on an average the mother does more work than the father, when it come to bringing up the child (cooking food, feeding the baby, washing his clothes, etc). Is there a line between how much a mother should look after her baby and how much the father should? How does a parent know when to expect help from the spouse? Here are a few suggestions and tips which may help parents in nurturing their child, together, without one person feeling stressed or overwhelmed.
1. Feeding: This is a task which most mothers would like fathers to be in charge of. Fathers can take the responsibility of feeding dinner (once they are back from work), and on holidays. This also helps toddlers and fussy eaters enjoy their meal as fathers may have a different approach (storytelling, playing games etc) to feeding them than mothers do. When it comes to bottle feeding at night, moms and dads can take turns to wake up and feed the baby. Parents can decide between themselves as to how many times a week will mom wake up and how many times it would be dad's turn.
2. Keeping the child engaged: Let your child spend as much time with their father when he is around. But do not stress father's about it—nagging them as soon as they are in from work, will not help. Instead, let them tell the child the bedtime story. Or let the father relax with his tea in the nursery or the playroom with the child in vicinity. Put on rhymes or music cds that both can enjoy together.
3. Bathing, dressing, changing diapers: Dads can help with bathing, dressing up the child for bedtime or when stepping out. Changing diapers for babies and toilet training in toddlers are also responsibilities many moms want shared. Caring for little children regularly helps make the father and child bond stronger. One great way is to hand over, naptime to fathers. Bathing, changing clothes, taking the child to the washroom, and even helping the child go off to sleep can be taken care of by the fathers.
4. Help out with household chores: Some fathers may help out in cooking, cleaning, or even help out with buying the groceries. This way mom has one less chore to worry about.
5. Taking your child for his/her routine check up: Fathers may take their child to the paediatricians for their routine checkups. This helps father understand his child's health issues, can learn about the dietary needs if any, know what to expect in terms of the child's physical and mental growth (each child grows at his/her own pace) and will be aware of any other concerns specific to his child.
6. Meeting with the teachers at school: Having fathers present during a meeting at school with the teachers will help him understand the level your child is at school and will help both parents have a realistic expectation from the child in terms of his/her performance at school. This way both parents can equally guide and provide moral support to a child when necessary.
A few handy tips for the hands-on mom.
1. Communicate to your husband on what you expect from him in terms of caring and nurturing for your child. Most full time moms feel stressed and overwhelmed by having to manage her child without much support from her better half. This makes little activities with children feel like another chore. So having an open conversation with your husband and letting him know of activities that you could do with some help will open up avenues to involve him in little (big for moms) ways!
2. Encourage your child to spend more time with daddy. Let them enjoy some alone time together without you having the need to go and check on them every few minutes. If they are having fun playing outdoors when it is time for dinner, then wait for them to return. Dinner can wait; let your child enjoy a few extra minutes of being with daddy.
3. Forget micro-managing: Over time mothers tend to develop a habit of micro managing every little task-even the ones daddy is in charge of! If your child is enjoying his/her bath with daddy by splashing water and making a mess in the bathroom, do not interfere and grumble about the mess. Let them enjoy the moment. Similarly if your child cries and you feel the urge to go and comfort him/her, try and refrain. Let your husband tackle the situation his way. This will only create more balance at home in terms of sharing responsibilities.
4. Offer suggestions in a respectful and a positive way. If you see your husband handling a situation in a way not very comfortable for your child, you may offer a suggestion and not criticize his way or command on what he should do. This will help keep peace between spouses and will not ruin the moment for the child.
5. Follow the same rules on parenting: Parents may agree on a few rules which their child should follow even in the absence of the other parent. For instance, if both agree that the child should not be allowed to watch cartoon at mealtimes, stick to that rule whether mom is around or not. If parents are not on the same page with regards to inculcating good habits and discipline, the child will grow up with mixed (good and not so good) values from both parents. This can create issues as the child grows. So understanding, agreeing and following some rules between the parents is crucial for the well being of the child.
Not all dads are hands-on dads. On the other hand there are moms who may not get enough time during the week to spend with her child. Making the time for your child, being involved in small activities in your child's day, effective communication between parents are some of the ways to effectively share parental responsibilities and letting your child enjoy happy moments with both mom and dad.
This content has been checked & validated by Doctors and Experts of the parentune Expert panel. Our panel consists of Neonatologist, Gynecologist, Peadiatrician, Nutritionist, Child Counselor, Education & Learning Expert, Physiotherapist, Learning disability Expert and Developmental Pead.
Kindly
Login
or
Register
to post a comment.
+ Start A Blog
Top Parenting Blogs
Top Parenting Talks
Top Parenting question