Parenting
Pregnancy
Why is Breastfeeding in Public Still Taboo or An Issue?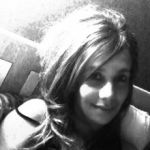 Created by Reshma Punjabi Updated on Nov 06, 2019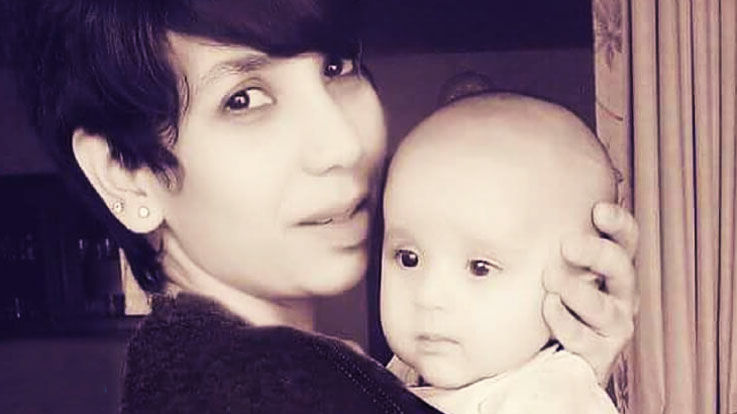 When I was pregnant, I had every other person asking me whether I wanted a boy or a girl. How do I wish they would have asked me instead, whether I was planning on breastfeeding or not? Did I have enough information or did I need any help? Was I planning on pumping or nursing on demand?
I remember cuddling up with my baby in the hospital bed and crying because I felt like a failure as I wasn't able to nurse her. My baby wasn't able to latch as my breasts were engorged and sore. The post-natal care staff and the nurses told me that I don't have enough milk. I remember crying and begging them to teach me, to help me. I remember their looks full of judgment because I couldn't even hold my baby properly. Things changed when my gynecologist came to check me and she rubbished all their claims. She showed me how to hand express, how to massage, how to hold my baby, helped her latch and left me with a smile on my face. This was just the beginning. We were in store for really long hours of nursing, blocked milk ducts, colic, sleepless nights. My baby and I both had to learn the art of nursing. Things changed after 2 months. Today we are experts at it and going strong. I wish someone would have prepared me for this journey.
Let me start by stating ever so sincerely that I am not judging formula-feeding mothers. My baby was on formula for the first 3 days after her birth. I am no lactation expert. I am a first-time mom who was scared, in pain and extremely vulnerable when I discovered that breastfeeding does not come naturally and easily to every woman.
How to Encourage Against Breastfeeding Taboo?
I have a wish for breastfeeding awareness week. I wish we can collectively rid our society of Taboos against something as natural and poignant as Breastfeeding.
Don't Shy Off from Using the Right Words
I feel that we need to talk more openly and elaborately about breastfeeding. I have come across families in India where it is simply referred to as "Feeding" eliminating the word Breast. I think that taboo starts right there. Our hesitance in speaking out the word out loud – BREAST. We all need to normalize this word. Like hands, legs, fingers, belly…breast.
Don't Judge; Encourage a New Mom
I wish people around the new mother would stop judging her for not being able to start nursing immediately. Besides the several medical factors that could be in consideration after childbirth, I hope to see a strong supportive team rallying around and encouraging a mother to nurse.
Don't Fall for Ignorance
We need to equip and educate new mothers and their families about the law of demand and supply in the case of breast milk. I wish someone would've explained to me that the more you nurse, the more milk you produce and that it is absolutely normal if your baby wishes to nurse within 45 minutes of the last feed. It is also absolutely normal for breastfed babies to wake up every one and a half hours at night for a feed as breast milk is light and digested faster. It is absolutely normal for a baby to want to nurse not because of hunger, but for comfort, soothing, security and warmth.
Don't Encourage Top-feed
I wish that not every cry of a baby is interpreted as hunger and new mothers told to add top feeds. The entire family needs to learn about the normal pee and poop counts to determine if a baby is not undernourished or dehydrated. Today I see tremendous pressure on mothers to start introducing top feeds in the form of formula/ cereal/ animal milk even before the baby turns 6 months old. I wish we all pause and think about this, really hard. Will an animal's milk really satiate and nourish a human baby under the age of 6 months? According to WHO guidelines, a baby needs a mother's milk and not even water, for the first 6 months. I wish we really read and educate ourselves on this aspect.
Don't Hesitate to Seek Professional Help
I wish we have more healthcare professionals who advocate breastfeeding. We need more people talking about how the antibodies in mother's milk protect a baby when either a mother or the baby is sick and the importance of nursing through that.
Don't Let Others Force You to Give Top Feed
I wish we would stop gasping in surprise when a mother chooses to breastfeed her child for an extended period of time. Whether it is 6 months or 3 years, the choice is hers and a very personal one. Everybody around her needs to relax and not make such a big deal out of it.
Don't Fall for Society's Myths
I have also heard some people say that it is shameful for little boys to be breastfed for longer than 6 months. Shameful for who is what I wonder? For the little boy who is being nourished by his mother or the rest of the society that deems itself fit to shame an act so natural.
Feed-in Public, Don't Be Embarrassed
I wish that the "Mommy Shaming" and Taboo on breastfeeding in public would just STOP. I wish that me nursing my child out in public does not become a heroic act of bravery.
I understand that a woman's breasts have been used for titillation and have sexual connotations attached, however, our society at large also needs to understand that a mother nursing her baby is not for someone's pleasure or disapproval.
Every mother is trying to just do the best she can. If even in the act of a mother nurturing her young one, we find sexual connotations, then maybe we need to think how deep is the sexual repression and regression in our society.
What I find interesting is that in the earliest Indian literature, it is mentioned that the milk and breast are symbolic of longevity and nectarine sweetness. The breast has been conceived as a pitcher full of nectar. Breast milk has been thought to have great powers and it's life-giving prowess has been highlighted. So why then today, in India, I see this intense pressure on mothers to introduce water and other solids early in order to reduce the dependency of the child on its mother? Is there someone else that a baby should be relying on?
I Wish to Ban the Taboo - Conclusion
I wish that the taboos are removed from homes and families on mothers choosing to breastfeed exclusively and extensively. A supportive partner and family will ensure that my humble little wish list becomes a reality someday soon.
P.S. I write this as I am nursing my child. We both hope more people start talking about breastfeeding. We wish for better awareness and an open-minded approach to mothers who choose to breastfeed their babies for however long they wish to.
Kindly
Login
or
Register
to post a comment.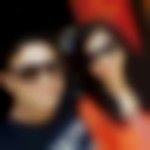 | Jul 17, 2017
I just loved ur blog. Thanx a lot for such a fruitful information. | Aug 02, 2016
All points aptly written. I faced latching issues with my elder daughter for the initial 2 weeks. But we kept on trying and she learnt it eventually. I fed her for almost 1 year and 10 months, inspite of suggestions from our elderly family members to stop breastfeeding. My second daughter is 5 months old now and she is on exclusive breastfeed. She feeds every one or one and a half hours. If my daughter feeds very often, my family members get doubt if the milk is enough for her. Some people often advise me that i should start feeding her other foods. I have learnt to ignore these suggestions and I have extended my leave to breast feed her exclusively for 6 months. And breastfeeding definitely helps to keep infections and other illnesses at bay. This also helps in good bonding between mother and child.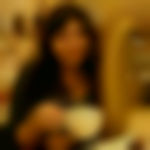 | Apr 05, 2016
A very good, informative article. My little one and I had to struggle in the beginning. The key is never to give up. I was given all the support by my family and doctors and nurses. I went to lactation consultant too. he would latch on to my right breast properly nd on the other side whe wouldnt. Because of that i got extremely painful milk pimples. I tried to breast feed him holding him in different positions until he got it right. there were times i would just feel like giving up because of pain, however I didnt. Now my lil one is 7 month old, we are going strong. I am planning to breast feed until he is two years old. Happy breastfeeding to all mothers. | Apr 05, 2016
Very well said. I thank u a lot for writing such a wonderful article. I waa never in support of giving formula milk to my child but since my baby use to cry so everyone told me that m not getting enough feed & my child is hungry. I started with d formula milk for my 2 months old child along with breast feed but now after 1 month i have reduced no. Of times. I am trying my best to have gud diet so that i can brest feed him more. I know dese are d days important for physical & mental development of child. People at home should encourage a mother to breast feed rather than demotivating her. At the age of 3. 5 months m pressurised again & again to start with cerelac as well.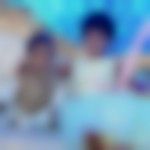 | Feb 24, 2016
Great d gud t hear.... I too suffered a lot for my fist baby girl... bec I got accustomed t formula milk... She was n. Breast feed only 2mnths bec f shyness d lack f guidance I too was not aware f fedding her.... That was a lesson for me but nw for t second time I m blessed with baby boy that too premature baby who was delivered in 8mnth... with 1. 600birth weight... U believe r not I was firmly fixed that I shud feed my baby with breast milk,,only not t formula one.. Dr's suggested for formula but barring my surgery pains I used t go t hospital daily 3times t feed my baby.... Nw because f my breast feeding my baby is healthier d strong.... My suggestion what I leart is breast feed ur baby as long as 3years at least if u r comfortable.... Ur love care d warmthness is more important for t baby... | Feb 23, 2016
I had the same issues initially. I literally cried that I failed. But with much of confidence I did not give up. My baby is turning 1 yr next month. I'm happy and I'm not facing problems. Many people are even discouraging me to stop breastfeeding soon after 1 yr. Sure this taboos must give an end. | Feb 23, 2016
Even i faced same issues. My mom used to compare my situation with hers. How she had enough milk. If my baby is crying he is hungry n my milk supply is low. So in depression n guilt i started formula milk to my baby. I returned my home n started living with my husband after a month. My husband supported me in both the decisions. He left it on me whether to giv bf or ff. I try to breastfeed him as much as possible. N sometimes have to give ff if he does nt stop crying after bf. I dont understand reason behind his cry whether its bcoz he is hungry or something else. I have to join office in a month now n i dont understand hw cn i bf my baby as i tried breast pump bt it pains a lot n very less milk comes out. So i nw started ff him in afternoon. In d mrng n ngt i bf him.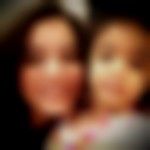 | Feb 23, 2016
My baby was born with the congenital birth defect and she was hospitalised underwent surgery and was on a ventilator for almost 3 months. She used to be tube fed and was having tremendous trouble gaining weight. I started nursing her around her 3rd month when she was finally weened off the tube. Since then my baby would struggle to feed as she had breathing issues but would refuse any other milk except breast milk and that too only direct from the breast. We were told by so many doctors to give her top feeds, it just never worked and both I and my baby would always be distressed. I finally gave up on all that and just let her get the hang of it. And she started nursing better. We had to start solids at 5 months because of her need for additional calories and reflux issues. But I never stopped feeding her and continued to feed her till she turned 2 and stopped on her own. She has never taken any other milk other than my breast milk and I'm extremely proud of that. She is healthy and thriving today!! | Jan 23, 2016
Hi.. thanks for sharing such an informative article and its really an encouraging one... But I have faced much problem when i chose to extensively breast feed.. evry now and then i was told by my inlaws and relatives that the baby looks weak and malnourished and i had to check her weight.. I found ymthat it was 200 gms less than expected and i was asked to start formula milk in addition to breastmilk | Dec 28, 2015
My baby is 4 month and I am exclusively breastfeeding her. I am totally going through same stuff.. I am constantly asked to introduce top feed. As I live abroad and alone so everybody does insist me. I wish things change.. N abt the hospital thing I totally went thru same dey said I dint produce enuf milk and dey started giving my baby formula. My baby Was in incubator I use to actually pump as little as milk I use to get and request dem to feed my baby. I wish ppl were nt so judgemental.. | Dec 23, 2015
Mostly the women members of family forced for top up feed and says that mothers milk is not enough for baby. Im also facing the same situation beside this i decide for breastfeed. Atleast women must understand the emotions of this. | Dec 22, 2015
Hi.. Am also a first time mom.. Just like u wrote immediately aftr child birth family ladiesaround us start telling dat u r producing enough milk, and evrytime the baby cried it was taken as a hunger cry. On d sacnd day of my delivery i was discouraged so much that i said yes for the formula feed. But aftr reading articles on breastfeeding i got to know that the supply is directly proportional to demand. It was then that i strted breastfeeding my baby n myself realised that i hv more than enough supply. So all the pregnant ladies out there plz do not listen to all the non-sense, just go ahead and breastfeed ur baby, nothing is more good for the baby. | Dec 22, 2015
Thats really a good information newly mothers are getting madam. Hope motgers all do brestfeed there babies atleast 6months full . | Dec 22, 2015
I agree with you mam. Though I had people to guide (my mom n sisters) and had read many articles, I was still ignorant and believed people who said my milk was not enough for the baby and I gave top feed . As my baby started having formula milk, my breast milk supply reduced and there was a time when My baby stopped suckling as there was very little milk. Then I had shathavarex, good diet along with my baby sucking which increased milk supply and I am happy to feed her even though she is 10 months now. Planning to continue till she is 2 :) Never listen to elderly people giving such bullshit advices regarding breastfeeding (milk not enough, start top feed to become free and make time for household chores and to make baby INDEPENDENT) | Dec 22, 2015
I too agree but somehow my baby's weight is getting decreased in her very first month so doctor also forcing for topfeed after every session of breastfeed. Very sad to see that my baby will depend more on topfeed than mine. My family looks to me as if I am the only culprit behind it as I am not able to feed my bqby properly | Dec 21, 2015
Well said mam... i really appreciate u for writing the fact.... i hv also experienced the same situation. First two days after my cesarean it was very difficult for me to breastfeed my baby. I was literally crying because i couldn't breastfeed my baby.. As a healthcare professional i had knowledge of everything but true experience i got after becoming mother and now i can say i am truley experienced .I enjoy to breastfeed ,massage and bath of the baby myself. I never let the people to do because this experience given by god to me. one more thing that some people will make you scare about postnatal period but i would say when baby comes to your hand ,you ll forget everything after seeing the qute face of your baby,At the last not least i would say that breastfeed your baby exclusively atleast 6 months because to become mother is a blessing.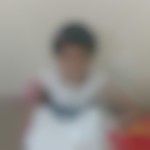 | Dec 21, 2015
Seriously I have experience d the same situation as described. Well written!! | Dec 21, 2015
Well written....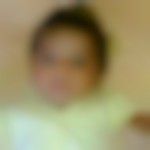 | Dec 21, 2015
Thanks for nice article. I also suffered from same situation. Really education about breastfeeding Should given to new mom. So they can enjoy their motherhood. | Dec 15, 2015
This blog is as if I'm reading my experience. Wish someone would have told all about breastfeeding while pregnancy. A new mother needs all the information about breastfeeding.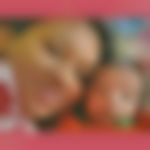 | Nov 27, 2015
I support you too. V much true. But what I feel is that in our so called "traditional" upbringing Indian culture in law's mindset especially are very much difficult to change on this topic. No matter how much a mother wants to breast feed the child, old mindset do create hindrance. | Nov 25, 2015
Very nice article. ..I hd been through same situation. ....my baby is 5 months old and my in laws also forcing to start top feed. but after reading this article I am going to start before 6 months. . | Nov 07, 2015
Thanks a lot Reshma for such good information. Indeed we need to ban the tabboo on breastfeeding. I am consistentently pestered by my inlaws to introduce solid foods tomy 5month old active baby. They are very keen to start feeding him with chicken soup and gravy. After reading your article, i feel strong enough to deny their demands and continue breastfeeding till my baby turns 6months old. Thank you!! | Nov 05, 2015
lovely article. Agree with whatever is written. Seriously we should help people and society understand the importance of breastfeeding. | Nov 02, 2015
I am mother of 2 months old baby.. I truly agree whatever author said even I suffered same... I too consulted lactation consultant from that moment things change. v mom should be prepared before delivery about all this how to nurse and all. family too should be made aware as alwaz when baby cry they think baby is hungery or either not satisfied. and everyone should encourage for breastfeeding only for atleast 6 months as its personal choice till how many months.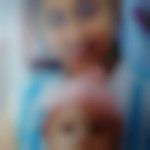 | Nov 02, 2015
I am in total agreement of the author... I had my share of problems while learning to breast feed , as a new mom.. with sore nipples and latching issues.. And what not.. ! But... I did not give up.... and the effort is totally worth it... ! My son is 13 months now,and I still breast feed him, in spite of my long working hrs and 24 hr shifts at work.. The breast pump I bought really helped me maintain my supply, and to keep my child healthy. Also the bond which u have with ur child when u feed him, is a very strong one. Breast fed babies grow up with less health issues and better intellect.. !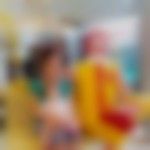 | Oct 16, 2015
I am a mother of a 5 month old baby girl and I can totally empathize with u. I was fed with a soup for over a month as it was believed to enhance milk production because of which I suffered an outbreak of allergic reaction as the soup was made up of fermented recipes and now inspite of having ample amount of milk my baby was forced to start cereals as supposedly my breast milk won't be enough. We live in such a hypocritical society.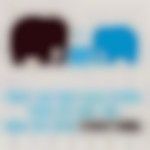 | Oct 16, 2015
Such a beautiful article. I have been through this and sadly wasn't supported enough to experience the best part of motherhood. This led to post natal depression which again is a condition for which families need to be educated. Despite having ladies in house i was left on my own to try. If baby cried then had to give away or insisted to top feed. I cried and cried and had to give away. The pain of mother was not supported. Instead was mocked with phrases, 'tune maa ka doodh piya nahi' , ' isko maa ki kya zarurat' . For myself and my baby i decided to accept that i failed. Else with the depression i would not have been able to take care of baby. I really wish an awareness programme for Post Natal Depression should also be organised. Those 40 days of confinement in our culture makes you weak when you suffer from this depression not strong in anyways. | Oct 14, 2015
A good read for new mothers who resort to top feed due to sheer ignorance and impatience! Breastfeeding comes with its own share of challenges but as the author points out, every challenge is worth the effort! Well written! | Oct 13, 2015
I can relate this to my own experience. The struggles I faced was totally different than what others have faced. My daughter was not at all liking to suck my milk. I and my husband had to forcefully hold her tight and made her suck my milk. Somehow I managed to feed her this way until she completed one year. I wish I could nurse her more, but she was not willing. I feel very unlucky about this even today. Even my gynecologist and her doctor could not find out what was the problem. | Oct 13, 2015
I too have a six month old baby.... I still breastfeed her... and haven't started solids yet.... shes absolutely fine and in good health n weight.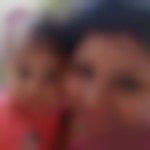 | Oct 12, 2015
Nicely written.. most important point as mentioned above... that others ..like mil n relatives.. mothers... encourage new mom to give top feeds if the baby cries often.. the zero experience mom will be scared n might get encouraged to give top feeds by listening to others.. which should be stopped.. I believe 1s the baby taste formula n easy way drinking by bottle.. baby starts becoming lazy n doesn't suck result to no supply | Oct 12, 2015
My baby boy got delivered in 29weeks.. he was in Nicu for 2 months.. i always gave him Expresses breast milk there but his diet increased after coming home but my milk supply remained the same.. so hv to start formula.. feeling bad but my baby needs it.. | Oct 12, 2015
I too faced similar problem. My son started latching when he was 1 n half month old. Till then I gave him expressed breast milk and formula feed. Once he started breast feeding I used to feed him for almost 45 min to an hour n every hour cos being a doctor I knew that mothers milk is always sufficient for the child. His urine output too was good. But dont know y my babies weight wasnt gaining. So wat I did was I started expressing n emptying breast after each feed n started giving him that. Still he didnt gain weight so my paediatrician advised to start formula feed along with breast feeding. My son is three months old I still express breast milk after every feed but at times I do have to give him top feeds. right from the time I was pregnant I had decided that my child would b exclusively breast fed for 6 months. But that couldnt happen. This has left me very very depressed cos I really tried a lot still I have to give my baby formula feeds. I feel every nursing home should have a lactation consultant and the mother should be discharged only when breast feeding has been established. | Oct 12, 2015
Beautiful write up... I remember same thing happening with me in hospital. | Oct 12, 2015
Very well written! ! Some say that boy child need more food than girl and hence got to top up soon.. which is utter nonsense! ! | Oct 12, 2015
Very nice article. Truth is every mother face this situations and can never forget this. its really painful when we ask for help and least are bothered about mothers feeling. And just bottle feed the baby. Every step must be taught for lady who is going to be first mother.... | Oct 12, 2015
Very nice article. Truth is every mother face this situations and can never forget this. its really painful when we ask for help and least are bothered about mothers feeling. And just bottle feed the baby. Every step must be taught for lady who is going to be first mother.... | Oct 11, 2015
My baby took a long time to learn how to latch and he sleeps during feeding. So the guests who are intruders and family members dont let him feed so that they can play with him. He has become part of the hospitality and that interrupts with his feeding pattern. Really feel helpless at times | Oct 11, 2015
True and our government should also understand this. 6 months maternity Leave in all Sectors. Be it private or government or semi government | Oct 11, 2015
Now I know I am not alone.. I had faced all problem related to breast feeding that anyone can imagine. Starting from not nursing my baby first 3days due to c section. Then flat nipples,baby unable to latch, breast engorgement, using artifical nipples,breast pump,some even suggested suction through synrige which was painful and lead to blood coming out of nipple. All these together led to slow weight gain of my baby. People started commenting abt low milk production. my baby was alwyz hungry. People started judging my ability.. I had lost hope and started formula along with bf for the well being of my baby. But somewhere i was determined enough that i will continue breast feed. my baby would suck for hour and more but was still hungry. It took 3 months for both of us to learn latching and nursing.. during this time i faced breast engorgement fever mastisis sore nipples every prob related to breast... but my baby and me as a team won it all.. now my baby is 5 month old and ebf and healthy. I wish i had better peple around (doc,hospital staff and relatives) to help me out. | Oct 11, 2015
Very well said .... totally agree :-) | Oct 11, 2015
soo true. i can relate this article to myself from starting to end. i went through several health problems like sore nipples,cracks on nipples,blockage of milk ducts...... my gyno didnt help me in facing all these. but thanks to good pediatrician. Now my son 10 mths old .i havnt practised top feed to my son at all... thanks for sharing your experience.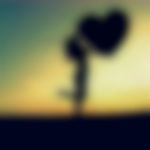 | Oct 11, 2015
Omg ..such a true on.. awesome.. keep going :)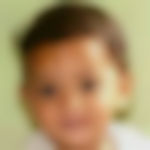 | Oct 11, 2015
Loved ur article thankyou | Oct 11, 2015
So true..... I can relate to this article from start to end..... but didn't give up whatever the circumstances were..... went through sleepless nights, facing problems in public areas.... family get togethers.... sacrificed many outings where there was no provision to breastfeed my baby but never gaveup..... thanks to my husband for supporting me on my decision of exclusively breastfeeding our boy... he is 1 year now n still feeding my milk n I am more than happy.... | Sep 07, 2015
This is so true ! I was under tremendous pressure to add top feed, and faced comments like ' You are starving your baby ' when the baby was exclusively breast fed. Somehow managed to ebf for 6 months, but was extremely stressful for sure. Regardless of whether the baby was sleepy / tired or just wanted her mommy, people claimed she was hungry! Thanks to my super supportive mom and our awesome paediatrician , managed to stay strong in the face of negativity ! Every family expecting a baby should read your article ! | Sep 07, 2015
Wonderful talk Reshma ji. Loved it from beggining to end. I have also experiencing the same. And now have educated my husband and father in law. Thanks for sharing such a wonderful experience.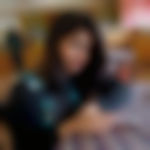 | Sep 07, 2015
So true! I could completely relate to all the difficulties u faced in the first couple of months. But I'm glad I didn't give up.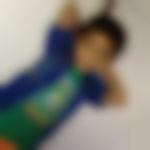 | Aug 31, 2015
God I remember the struggle I had to face to feed my son only breast milk, the first day was the worst where whenever he cried it was cause I was not producing Enough Milk, give him cows milk ,formula etc. , felt like crying as I did not have my mom with me n it was my in-law to instruct... but I stuck to my guns even in half faint state n got my gynac to explain n actually show the milk being secreted which is actually drops the first few hours n is more than enough for the child. I fed my son breast milk exclusively for the first 6 months amidst great opposition from almost everyone:) n have been feeding my daughter born in a gap of two years for 18 months now... It is possible you got to be strong for the sake of your kids n fight for their right to breast feed. | Aug 31, 2015
Good work Reshma!! I am a mother of three great children n have breast fed them exclusively for the first 6 months, my third child is still feeding and hez going to be two very soon... all the best mothers, don't waste God's gift cos its precious | Aug 31, 2015
You gave words to my emotions and struggles... Thank you so much | Aug 31, 2015
My in laws used to force me to top feed my baby by claiming that she is not getting sufficient milk from me. my lactation team did checked and confirmed that I had enough milk to feed her,but my in laws kept on forcing me. All these things were happening when my baby was just 2 days old. I was helpless and confused. Now also they keep on forcing me to top feed her,but I striclty say no to it. All families should be educated first about breast feeding | Aug 31, 2015
Hi Reshma, Lovely article. Trust me this is my story 8 months back. How I wish someone had told me all this beforehand. The feeling of failure as a mother would not have been there. Keep sharing your experiences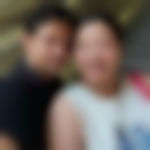 | Aug 31, 2015
Hi Reshma .. Very useful info .. I went thru the same phase as u .. My baby is 4 months old now .. I had a c section delivery n even me I could not feed him nor hold him for first 3 days .. Nobody taught me to form the nipples during pregnancy ... I had difficulty feeding my baby .. Till date my baby cannot drink properly as milk production is very less ... I feel so sad as my baby is on formula ...what can I do to increase the milk production??i try n let him suckle as long as he wants but still it doesn't hep .. Pls suggest .. | Aug 31, 2015
I totally regret giving top feed to my baby.. How I wish I could reverse it? I wish all mother's have a very gud partner and family support. | Aug 31, 2015
Hello reshma, Such a useful and awareness info. I wish we should all share this information with all new moms and families. That's true a baby should be introduced to beast feed with in 4 hours after delivery. I have a 1 month baby girl me and we enjoy the bond with breast feeding. after my delivery due to postnatal changeds and recovery I had a concern that I was unable to produce enough milk to meet demands of my baby girl because some times she wants to feed her after every hour an hour or sometimes she might only like drinking after a sleep of 3 hours. I was suggested by family members to try and introduce cows milk. but I consulted my paediatrics and where i was strictly told to continue only breast milk and she gave me tablets to boost milk production for ten days. after ten days again I had feeling my milk was not sufficient for mg baby. so consulted doctor again. my doc explained that my baby growth was pretty good with weight gain. those tablet's was nothing to do to increase milk but to give me psychology support. so all new moms think positive that you always have milk for you baby. enjoy the bond as much you can with non stopping to breast milk. | Aug 31, 2015
Hi . the whole episode at the hospital flashes back right in front of my eyes after reading your article. Though I am giving my baby top feed apart from breastmilk because of the same problems discussed in the article but your article is an attempt to fill the void relating to breastfeeding issues, enlightining new moms regarding the same. Thanks.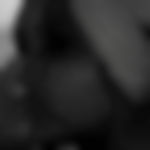 | Aug 31, 2015
Enjoyed reading your blog! My baby is turning 6months in two days from now and im happy to say she has been exclusively breastfed for all this time since her birth.. Yes i was in a dilemma around the 3rd/4th month about introducing top feed with the advise of concerned relatives who were worried abt baby not getting enough milk... thanks to my Doctor father's timely advise and my extensive search on WHO , IPA , UNICEF etc guidelines i refused to give her anything but breastmilk for the first six months ... Its been an amazing experience so far and i plan to continue for as long as I can... I truly support exclusive breastfeeding it is the best start you can give to your baby in his/her life. Wonderful read... We really need a campaign to normalise breastfeeding ! (a practising doctor) and my ext. my Cn N g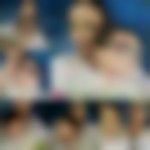 | Aug 31, 2015
Very nicely written... I had to literally face the wrath of people go even breastfeed my baby exclusively till 6 month... it was like all of them against me... I donot have anything against mothers who start top feed but there were cases where I had pressure from them to start for my child also.... peer pressure kinds.... I keep hearing... So so started kanji for her baby at 4 months you also start... so so's baby sleeps throughout the night you also should start solids... blah blah blah.... | Aug 30, 2015
Very nice blog. faced the same problem after delivery but thanks to the nurse who guided me right from pumping the milk to holding the baby. she would come each and every time to enquiry abt baby s feeding | Aug 30, 2015
Superb blog.. I so wish these taboos are done away with.... I have myself faced a couple of these, with every cry of my baby being associated with hunger and statements like , "uska pet nai bharta" and "the baby is still hungry".... and yet I have been stubborn about not wanting to give my baby anything else but just breastfeed until 6 months if age. Also, there were times when my husband wud be embarrassed of I had to breastfeed my baby in the car or in a restaurant, and end up being at the receiving end from me..... and kudos to all the moms... encourage to breastfeed until at least 6 months.. | Aug 30, 2015
Very nice blog Reshma ????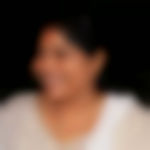 | Aug 30, 2015
Super reshma. Hats off that you wrote this. I came across all these. I recently stopped BREAST feeding 6 days ago. Its a horrible transition as baby still not get accustomed. Luck that I have a supportive family members. Thanks again for this blog. Worth million sharing | Aug 29, 2015
Hey Reshma,nice to red ur article. I remember the horrid initial days of my child's birth. My mother in law always behind me to feed my baby after every half an hour as if I was not concerned about my baby,so many comments about my swollen nipples saying that's the reason my baby is not able to latch on properly. Thankfully I overcame all those and now sharing a beautiful bond with my beautiful daughter !! | Aug 29, 2015
Hi all i hve read all ur commnts and i too hve gne through d same situation nw my baby is three months old and now only he has started proper feeding as i hve heavy breats and he was weak. Just my main concern is does the breasts evercome to their normal shame aftr bf or not. | Aug 29, 2015
Really true... I can relate myself to this article.. to top it all I had my mother in law telling me that I was keeping "her son's child" hungry.. like I was only the baby producing machine. Gosh. ..how much I cried which affected the milk production even more | Aug 29, 2015
Hi Reshma.... what u wrote above.. word by word is what I have been through. And I believe all new moms may be going through. How I wished to have learnt something like this before..... I would have come strong during those trying days. U have written it very beautifully.... which I'm gonna preserve and make every new mom I ever know to read it. | Aug 29, 2015
Very well written Article. I too had problem in initial days. My baby was in nursery for 7 days. First day of delivery I was not allowed to breastfeed. After that I have been asked to express the milk using pump. First time milk quantity was very less I was already worried and this made me more panic. No one had guided me. And when I started breast feed my baby I was not knowing how to told her for breastfeeding. When I asked them to help me they just did it for the sake of explaining. they said I shud do it on my own. I cudnt make my baby feed. I was feeling like crying. when we requested to the head of Neonatal dept, they arranged one senior nurse to train me. But that lady was so rude she started with anger and said its natural process n started shouting like your nipples are so hard how baby can suck. Then she started giving me lectures like breastfeed n child are only mothor responsibility n all. I bacam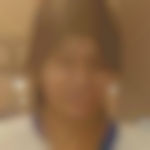 | Aug 28, 2015
My story is bit different, I have a Son who is 9 months old and I gave him breast milk for first 6 month. Actually he got operated immediately after he was born and it was c sec delivery. Because he was to be kept in nursery for 4-5 days, staff earlier fed him through spoon and later through bottle. For two days no one told me when I can start breastfeeding. I went to nursery the third day to see him and saw he was taking milk from bottle. I asked doctor if he is fine and doc said he has started to take milk from the bottle so it's a good sign. Then on 3rd day nurse told me to use pump and post that my nipples became so sour that for two days I could not even sleep. I didn't leave using pump and was giving him milk like that. The day I got discharged no one told me anything about latching. I thought it will happen automatically. After I reached home, I tried for 3 months but my baby couldn't latch properly. As I'm a working women so after 3 months I even stopped trying and all this while till 6 months had fed him using breast pump. The main reason for babies not latching is that if once they are introduced to bottles.. They will never latch. This carelessness I have experienced with one of the best delivery centres in N. C. R | Aug 28, 2015
Kudos to u for ur wonderful article..... now I remember I too had those horrible days right after my child birth .... everyone starting from nurses to relatives were giving me judgemental stares for not knowing how to breastfed my baby properly .... until one nurse kind enough to intervene and told me how .... painul memories ... I wish I would've avoided all this if someone have discussed abt it beforehand ....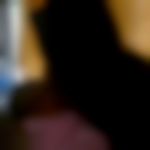 | Aug 28, 2015
Can relate to this. Had a horrible time during the first 10 days. Hospital gave top feed to my baby even before I could regain consciousness after c section. I was not able to get up and was injected a sleeping dose at night. By that time my daughter got used to being fed by spoon and refused to take my breasts. I had sored and enlarged breasts for those days. Nurses aayas pressed and squeezed my breasts to relieve the soreness (how painful that was) only to find them hard again after an hour. This is so wrong. Nobody at hospital knew about breastpump which is the easiest way to relieve the pressure. After much investment in nipple shield breast pumps partial bottle feed and non stop effort my baby took to exclusive bf without a nipple shield at 1. 5 month and is still being fed at 20 months. | Aug 28, 2015
Wonderfully written Reshma. So many of us go thru this prob of bf. I had latching issues with my first son, he didn't put on required weight. Hence had to give top feed along with bf. now I just had my second son n now also I'm facing prob. Baby is latching but he wasn't passing enough urine n had pink staining on nappy which was worrisome. Dr said bf wasn't adequate for him and so now once again I have to give top feed along with bf. moms I so wanna just give exclusive bf. I don't understand if it's demand n supply then why shud I be facing this prob. I'm eating well etc. baby tends to sleep long hours I do wake him up for feeds. But even after fb he doesn't look content. And when I give him top feed. He immd becomes quiet n drowsy. Plz moms provide some help | Aug 28, 2015
I could not breastfeed my daughter as I was on anti depressants. Each doctor had a different view . One of them told me to breastfeed irrespective of my medication . But I wondered how on earth wouldn't milk affect my baby?? It indeed did . Then I had a second opinion on the subject and the doc asked me to immediately stop beast feeding . The kind of guilt I went through was unimaginable. Even today I somehow regret not being able to breastfeed my daughter. I could suddenly see the difference in my child once I stopped beastfeeding. Her growth was normal and now she's a healthy 5. 5 ur old . Yes I do understand the importance of breastfeeding but at the same time mothers like me really really can't breastfeed although we want to . Let's not live in guilt !!!!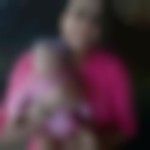 | Aug 28, 2015
Thanks for encouraging all mothers. I'm so relieved as my baby is totally breastfeed n good that I went against all society notions | Aug 28, 2015
Beautifully written. The bond you develop with ur baby while breastfeeding cannot be explained in words. My son is 20 months old still on breastfeed. I have never hesitated to give feed to my baby in public places. Motherhood is a beautiful journey u should enjoy every bit of it. Happy Breastfeeding....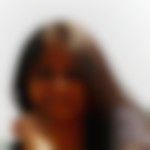 | Aug 28, 2015
Thanks Reshma!! For d wonderful writeup.. It was much needed for me as I'm due in few days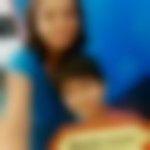 | Aug 28, 2015
I had issues with my first son as he would not latch on for almost a month and hence he got used to Formula feed. However,I did manage to express colostrum using an inverted syringe as breast pumps were new then. I am due in Nov and hope to pursue exclusive breastfeeding for the second one atleast for the first six months and yes I shall ignore comments by relatives,etc!!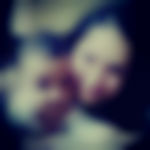 | Aug 28, 2015
Like every child, every mother is different too... Instead of judging and giving advices people around her should be more helpful in her vulnerable stage as everythin is new for the mother too | Aug 28, 2015
A beautiful and informative article. A must read for all new Moms.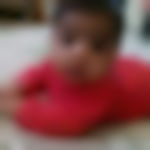 | Aug 28, 2015
Reshma your little one is a sooo cuddlesome... loads of hugs for the baby and a heartfelt thanks to you for this wonderful writeup. I can soo relate to this piece of yours. The initial days has not been a cake walk for me too.. It was so much so though that my babies bilirubin count sored up to a whooping 21 on her 8th day of birth. Docs said it was due to lack of proper nutrition. I wanted to bury my self in the grounds as I was not able to feed her as required. She was on partial top feed along with breastfeed as I had sore nipples and latching issues. But than thanks to the nurses of the speciality hospital , we got our munchkin admitted, who taught me the art of breastfeeding and counselled me on how to cope up with my weaknesses regrading the same. On this context I must say the maternity hospital I delivered my baby in is a renowned one in Pune but the sooo called nurses and matrons of this place are so much so ignorant about the truth and process of breastfeeding that I feel that they are a mark of disgrace to their profession. It was partially because of their word of discourage I developed a fear towards the process. Also a big thanks to my lactation expert who helped me walk over the common taboos shadowing the true essence of breastfeeding and today my darling daughter is a 5. 5 month old healthy baby who is exclusively and happily breastfed. I do not look down upon the process of top feed for babies though. It is completely a mother's choice. I had a complicated pregnancy with more than one health hazards both before and after the procedure and so initially breastfeeding took a toll on me too. So many moms inspite of being willing enough are not able to feed tgeir babies due to health issues. However it was my strong determination and tremendous support from my partner and mom that am able to feed my honey the sweetest nectar on earth even today and plan to continue the same for at least a year more. Society, family taboos and nothing in this world can ever demoralise a mom from doing what she knows is best for her little one and thus am sure this beautiful article of yours will encourage more expecting moms to take up breastfeeding over formula and they will not easily give up without trying their best. | Aug 27, 2015
Hey dear u have wriiten so well and explained each bit beautifully.. U were blessed with really good doc. Even I have faced the same problm.. but breast feeding really imp..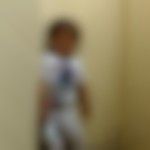 | Aug 27, 2015
To all those who are expecting moms please learn breastfeeding,Go to pre-birth classes,Take tips from new moms,Listen to elders and read blogs like this.. believe me its not that easy for first time mom. | Aug 27, 2015
U hv xplained it beautifully... i suppose u wr blessed to hv a nice doctor around coz i didnt gt any help n atlast i gave up... i ws unable to breastfeed my bby n used pumping methods more so dat d milk cud reach him... it ws a vry hard time n thn finaly i hd to put him on formula milk... really hope no mothers suffer like d way i suffered | Aug 24, 2015
Wow.. well said reshma:-) most encouraging blog fr all d breast feeding moms..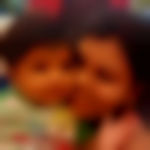 | Aug 10, 2015
Excellent writup Reshma n totally encouraging and relatable !! I feel proud, a lot less shamefull and a lot more confident about breastfeeding any where. My child means the world to me and the world has no right to judge a mother on somthing which is only her decision. | Aug 09, 2015
The worst part is when i witness literate females opting for formula thinking themselves to be modern and updated.... !i mean hats off to their ignor ance and lack of awareness even in this world of internet. | Aug 09, 2015
All throughout your blog the only thing i felt was as though i had written every word of it!i completely relate to what you have penned down!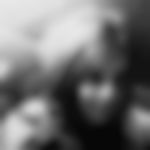 | Aug 06, 2015
Thank you so much everyone. I send love and light for your families ! | Aug 04, 2015
Hi Reshma ur artcle it's truly wellsaid fr tody indain old lady even I HV fced d same pressure on me wen my daughter usd to cried BT I NVR listened dre talks n I continued wd my breastfeed milk | Aug 04, 2015
Hi Reshma... Wonderful article! So accurate.. I cudnt help replaying similar incidents that I faced in the first 2 weeks of my LO's life. Even I wish that our loving families and "friendly neighbours" understood every cry and suckling hand/finger ain't an indication of hunger... On top feeding as well, I remember the days when instead of being encouraged to breast feed, I was left feeling guilty for leaving the baby hungry (family claimed that cuz I didn't have leaking breasts was a sign that I didn't have enuf supply!!) Inwish someone had explained the demand and supply thing... Thankfully, like you, my 2 months old and I are doing good now and understand each other well. We are a happy twosome now.. :-) | Aug 04, 2015
Wow.. well written Reshma.. wish this article can reach to new mommies.. Yes I am breastfeeding my Son and will feed him as much as I can n he wants, he will turn one in few days. | Aug 03, 2015
Reshma Punjabi - Such an awesomely useful and endearing blog. I loved it. Thank You for sharing it with the fellow parents. Big Thumbs up to you!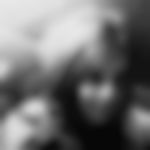 | Aug 03, 2015
Divya - the first possibility that you wrote about is exactly what happened with me.. and we need more awareness about the second one. Thank you !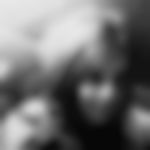 | Aug 03, 2015
Komal - yaaaaayyy for us mommies ! Manisha that is awesome ! Deepak - rightly said I wasn't aware of this superstition. Wow.. I am amazed and saddened. Swathi- hugs for you. You can relactate if you wish to ! I could email you if you wish to talk about this.. I'd be happy to help. Relactation is a reality.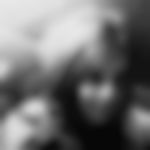 | Aug 03, 2015
Rajprit - so true !! Continue Kanika, you know what's best for your child ! Thank you Fareha, I wish all women were blessed with a support system like you.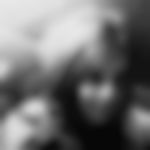 | Aug 03, 2015
Shikha- hugs for you ! Rebecca - I am happy you came so far. in order to continue have you considered expressing ? That way you could continue ensuring that your baby gets your milk. I was planning on doing that when I return to work full time. Thank you Shinu !! Nusrat - I completely relate to you !!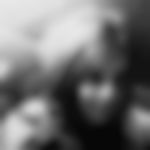 | Aug 03, 2015
I am so happy and deeply touched by all the comments. It makes me hopeful that we will equip our sons and daughters with the right information. Thank you everyone, for understanding my views ! And I am so happy that you shared your experience, your thoughts, knowledge and feelings. | Aug 03, 2015
Another possibility for early latch on problems relates to the baby having a tongue tie, wherein the little string of tissue between the tongue and floor of the mouth is short and doesn't allow the tongue to move freely. It isn't a big medical issue and be easily rectified with the doctor snipping it. If undetected (and I know a personal case whose baby had this issue and it wasn't discovered for a whole) it can lead to latching on problems. | Aug 03, 2015
Very nicely written. This is so spot on. I want to add that if one introduces the baby within the first hour of delivery to the breast then the latch on is made far easier. The baby is still alert in the first hour and will recognise the mother's later when drowsy. Often in our hospitals the child is whisked away from the mother right after delivery for post op care making it that much harder to breast feed later as the baby is obviously exhausted and drowsy and may show difficulty to latch on. Early latch on will also help ensure that there is no requirement for top feeds. Also, the hospital staff might encourage top feeds saying the baby isn't eating enough. It is hard not to succumb to the pressure but it will be helpful to be reminded by another family member while in the throes of the emotional roller coaster of early motherhood that the baby is expected to lose at close to 10 percent of it's initial birthweight in the first week before he or she starts to regain the weight and that this is perfectly normal.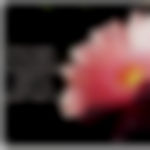 | Aug 02, 2015
I have pcod and taken treatment for pregnancy and at last i got pregnant but after delivery c section my son is already addicted to bottle and later i tried my level best to give milk but dont have milk and every day i am crying while my son is drinking formula milk no one educated me about breastfeeding before and my falut i did not read about breastfeeding i am sharing this because everyone who is preganant should learn how to breastfeed before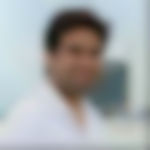 | Aug 02, 2015
Very well written article, reshma. One more thing I would like to add is that every mother should give her baby the initial milk (called as Colostrum) which is often discarded owing to superstitious beliefs in india. This milk is very rich in antibodies and goes a long way in providing building blocks for stronger immunity for life and decreased chances of respiratory /gastric /endocrine disorders.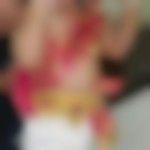 | Aug 02, 2015
Hi Reshma, yes we should all encourage breastfeed. My baby is 1+ year and I still breastfeed him. | Aug 01, 2015
Hii reshama... such a nyc article... thnks for sharing ur wonderful views ..i also have 4 month old baby girl.... nd this article really realte to me.. | Aug 01, 2015
Excellent writeup Reshma. I completely relate my initial days with this article. However I m blessed to have a family who completely supports my decision.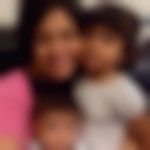 | Aug 01, 2015
Very nicely explained.. I breastfeed my elder daughter till 6 months and breastfeeding my 5 months old baby now n planning to continue till one year or even more.. i am facing the same problem and so true that family members need to more educated with regards to bf.. | Aug 01, 2015
My daughter is now eight months old now. i m also a first time mother. I knw,breastfeeding a child for six months needs more patience then a woman have... But m proudly feeding her ,since she's born.. Happy breastfeeding day to all the beautiful mommy. . | Aug 01, 2015
Excellent article. Thanks for sharing :)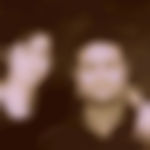 | Aug 01, 2015
Hi Reshma ... I can relate to u and in many a times even I felt the difficulty of feeding my little baby in public... I stopped going out. She is 18 months old now and her paediatrician told me to continue till she is 2. I will do that , because she is the world for me. Happy BREASTFEEDING . | Aug 01, 2015
Hai Reshma.. The article has been written nicely.. Hope it gives light to everyone. | Aug 01, 2015
Hey Reshma ..I too had the same problem like yours .., I can so well relate to the contents written by you ..my baby is 7 months old now and my priority is to still Breast feed him and introduction of some solids food ..as I know once I join my work next month can't breast feed him often ! I literally used to cry and feel so bad when my baby had latching problem ..not producing enough milk ..thank god to my doctors and nurses who helped me out and taught me how important it is to Breast feed rather than top feeds ! | Aug 01, 2015
Hi Reshma Punjabi! Such a beautiful piece of work, could completely relate to it and recollect how painful those initial days were to see my child not been able to latch on to the breast and cry inconsolaby. I too hope yr wish list soon become a reality. I wish we all could focus on 'breastfeeding' as such and not so much 'breast' and 'feeding' separately.
+ Start A Blog
Top Parenting Blogs
Top Parenting Talks
Top Parenting question