Parenting
Pregnancy
Why is Breastfeeding in Public Still Taboo or An Issue?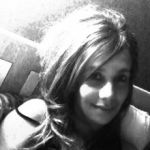 Created by Reshma Punjabi Updated on Nov 06, 2019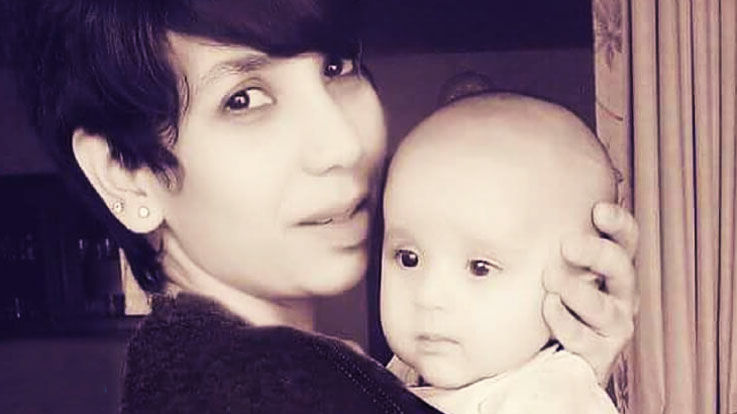 When I was pregnant, I had every other person asking me whether I wanted a boy or a girl. How do I wish they would have asked me instead, whether I was planning on breastfeeding or not? Did I have enough information or did I need any help? Was I planning on pumping or nursing on demand?
I remember cuddling up with my baby in the hospital bed and crying because I felt like a failure as I wasn't able to nurse her. My baby wasn't able to latch as my breasts were engorged and sore. The post-natal care staff and the nurses told me that I don't have enough milk. I remember crying and begging them to teach me, to help me. I remember their looks full of judgment because I couldn't even hold my baby properly. Things changed when my gynecologist came to check me and she rubbished all their claims. She showed me how to hand express, how to massage, how to hold my baby, helped her latch and left me with a smile on my face. This was just the beginning. We were in store for really long hours of nursing, blocked milk ducts, colic, sleepless nights. My baby and I both had to learn the art of nursing. Things changed after 2 months. Today we are experts at it and going strong. I wish someone would have prepared me for this journey.
Let me start by stating ever so sincerely that I am not judging formula-feeding mothers. My baby was on formula for the first 3 days after her birth. I am no lactation expert. I am a first-time mom who was scared, in pain and extremely vulnerable when I discovered that breastfeeding does not come naturally and easily to every woman.
How to Encourage Against Breastfeeding Taboo?
I have a wish for breastfeeding awareness week. I wish we can collectively rid our society of Taboos against something as natural and poignant as Breastfeeding.
Don't Shy Off from Using the Right Words
I feel that we need to talk more openly and elaborately about breastfeeding. I have come across families in India where it is simply referred to as "Feeding" eliminating the word Breast. I think that taboo starts right there. Our hesitance in speaking out the word out loud – BREAST. We all need to normalize this word. Like hands, legs, fingers, belly…breast.
Don't Judge; Encourage a New Mom
I wish people around the new mother would stop judging her for not being able to start nursing immediately. Besides the several medical factors that could be in consideration after childbirth, I hope to see a strong supportive team rallying around and encouraging a mother to nurse.
Don't Fall for Ignorance
We need to equip and educate new mothers and their families about the law of demand and supply in the case of breast milk. I wish someone would've explained to me that the more you nurse, the more milk you produce and that it is absolutely normal if your baby wishes to nurse within 45 minutes of the last feed. It is also absolutely normal for breastfed babies to wake up every one and a half hours at night for a feed as breast milk is light and digested faster. It is absolutely normal for a baby to want to nurse not because of hunger, but for comfort, soothing, security and warmth.
Don't Encourage Top-feed
I wish that not every cry of a baby is interpreted as hunger and new mothers told to add top feeds. The entire family needs to learn about the normal pee and poop counts to determine if a baby is not undernourished or dehydrated. Today I see tremendous pressure on mothers to start introducing top feeds in the form of formula/ cereal/ animal milk even before the baby turns 6 months old. I wish we all pause and think about this, really hard. Will an animal's milk really satiate and nourish a human baby under the age of 6 months? According to WHO guidelines, a baby needs a mother's milk and not even water, for the first 6 months. I wish we really read and educate ourselves on this aspect.
Don't Hesitate to Seek Professional Help
I wish we have more healthcare professionals who advocate breastfeeding. We need more people talking about how the antibodies in mother's milk protect a baby when either a mother or the baby is sick and the importance of nursing through that.
Don't Let Others Force You to Give Top Feed
I wish we would stop gasping in surprise when a mother chooses to breastfeed her child for an extended period of time. Whether it is 6 months or 3 years, the choice is hers and a very personal one. Everybody around her needs to relax and not make such a big deal out of it.
Don't Fall for Society's Myths
I have also heard some people say that it is shameful for little boys to be breastfed for longer than 6 months. Shameful for who is what I wonder? For the little boy who is being nourished by his mother or the rest of the society that deems itself fit to shame an act so natural.
Feed-in Public, Don't Be Embarrassed
I wish that the "Mommy Shaming" and Taboo on breastfeeding in public would just STOP. I wish that me nursing my child out in public does not become a heroic act of bravery.
I understand that a woman's breasts have been used for titillation and have sexual connotations attached, however, our society at large also needs to understand that a mother nursing her baby is not for someone's pleasure or disapproval.
Every mother is trying to just do the best she can. If even in the act of a mother nurturing her young one, we find sexual connotations, then maybe we need to think how deep is the sexual repression and regression in our society.
What I find interesting is that in the earliest Indian literature, it is mentioned that the milk and breast are symbolic of longevity and nectarine sweetness. The breast has been conceived as a pitcher full of nectar. Breast milk has been thought to have great powers and it's life-giving prowess has been highlighted. So why then today, in India, I see this intense pressure on mothers to introduce water and other solids early in order to reduce the dependency of the child on its mother? Is there someone else that a baby should be relying on?
I Wish to Ban the Taboo - Conclusion
I wish that the taboos are removed from homes and families on mothers choosing to breastfeed exclusively and extensively. A supportive partner and family will ensure that my humble little wish list becomes a reality someday soon.
P.S. I write this as I am nursing my child. We both hope more people start talking about breastfeeding. We wish for better awareness and an open-minded approach to mothers who choose to breastfeed their babies for however long they wish to.
This content has been checked & validated by Doctors and Experts of the parentune Expert panel. Our panel consists of Neonatologist, Gynecologist, Peadiatrician, Nutritionist, Child Counselor, Education & Learning Expert, Physiotherapist, Learning disability Expert and Developmental Pead.
Kindly
Login
or
Register
to post a comment.