Parenting
How Massage help Baby Grow Better? - Best Time and Oils to Massage, How to Massage Tips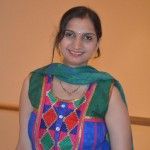 Created by Arika Tiwari Updated on Aug 19, 2017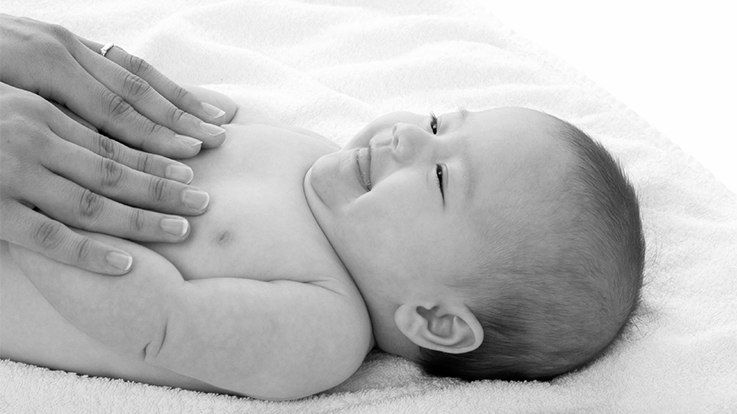 Giving your new born the very best care that you can, so they can develop and grow in the healthiest way – is a concern for all new mothers. Baby Massage is an extremely essential part of new born care, which benefits your baby immensely. It is also important to understand the benefits of baby massage, best time to massage, best way to to do massage to ensure healthy consistent growth and best massage oils to use.
How Good Is Baby Massaging ?
From my own experience and the wisdom of my elders, baby massage is a beautiful way to bond with your baby and shower her with love and care. It has been known to aid healthy weight gain, digestion, blood circulation, and makes the baby hungry and sleepy. Massage also helps soothe the baby, as once the baby is up and exploring the world around, she may get a bruise or a stretch here and there. Massage helps soothe any such discomfort. It is also believed that massage helps in easing teething pain. Moreover, babies feel relaxed after getting a massage, much like us adults, and tend to sleep better.
What Is The Best Time To Massage Your Baby?
Many people prefer massaging a baby before the bath and before bedtime, as the massage relaxes infant and she sleeps better. Some mothers prefer massaging the baby after a bath so as to retain the moisture in the skin. If you are using a light oil, you may opt for massaging your baby after the bath and retain the goodness. However, for heavier oils like mustard and coconut, it is best to run the baby a bath so the excess oil can be washed away. You can up the benefits by doing the massage in an area where there is ample early sunlight – this will provide Vitamin D to the child.
When Should I Massage My Baby?
Each baby is different, but the ideal times that suited me and baby were morning and nights. That implies that I used to massage my child twice a day. I used to massage my infant one hour before bath time in the morning and one hour before her sleeping time. During these hours babies are generally awake but settled; hence they would be interested in the massage, resulting in the active participation of both child and mother.
How Do I Massage My Baby?
Massaging a baby is much like a routine; the baby needs to know what is coming next. Below are some simple pointers to help you get started-
Your hands should be clean and fingernails neatly trimmed
At the right time, in between the feeds, when the baby is not hungry, place her on a mat and remove her clothes
Make sure that the room being used is comfortably warm
Take a little quantity of massage cream or oil in your hands and rub them between your palms
Taking one baby leg at a time, start gently massaging upwards, lightly squeezing her calves and thighs
Watch out your baby's cues for any signs of discomfort
For the baby's chest, work in gentle strokes moving outwards, as if flattening a book
Use outward strokes in small circles, drawing an oval below your baby's belly button. Always move clockwise to follow the natural course of digestion
Massage the baby's back up and down and side to side. Most babies love getting their backs massaged
Benefits Of Massaging A Baby
Here is list of massaging benefits for your newborn, infants and toddlers as well...
1. Soothes and relaxes: The best way to calm a distressed infant is to give him/her a soothing massage. As you will see yourself, your newborn is quite active while lying on her back - the arms and legs are in a constant cycling motion. This eventually tires the newborn baby out and the result is that the your baby sleeps sound and easy
2. Fosters a bond: When you massage your baby, you are forging a great bond through touch as well as sound – it's natural to use soft, soothing, loving words along with the massage and this works like magic to make your newborn feel loved and secure
3. Cuts out colic and constipation: When you massage your infant's back you are giving her 'tummy time'. Tummy time, as your doctor must have told you, is important for the child's digestive system – it helps in relieving gas and also easing out constipation
4. Promotes healthy weight gain: It is believed that oil massage is an ideal way to ensure a healthy weight gain in babies. When you are massaging your baby, you are ensuring that all her body parts are being stimulated. This stimulation aids in better digestion and better digestion translates into healthy growth and weight gain
5. Boosts the mind: Experts believe that when you are giving an oil massage to your infant, there is a natural release of serotonin – a natural chemical in the brain which regulates moods. An increased serotonin production results in a happy child – and need we say, a happy kid means happy mommy!
6. Get the glow: Children have soft and supple skin. Why is that so? Well! you guessed it right – it is the result of an oil massage. Any oil containing vitamin E is beneficial to the skin. Most baby oils contain vitamin E which is very beneficial for the skin
7. Strengthens bones and muscles: Last but the most beneficial – an oil massage is the best thing that can happen for a growing child's bones and muscles. It increases the blood supply to the bones and muscles and also to all the vital organs; the result – the child becomes stronger day by day
How Do I Choose The Right Massaging Oil For My Child?
We all get worried when we see our little ones developing red rashes and our doctor says it's because of heat, hence we have to be most careful before using any oil. Your baby's skin is extremely sensitive and just any oil does not suit every child, hence the oils you choose may differ based on the sensitivity of your baby's skin, the climate of the place where you live, etc. I would like to share what worked well for me and my friends.
Always apply oil on a small part of your baby's leg to start with, to check for any reaction; if there is no allergy, then you should continue to massage all the over body
Coconut oil hardly causes any allergies throughout year. For extra sensitive skin, massaging with branded baby lotion does not have any side effects.
Almond oil and olive oil worked best for me during winter season
A lot of people swear by mustard oil – unless it is very hot where you live, it is one of the best natural oils to massage your baby with. However, some babies may not like the pungent smell of it
Some people also suggest to use ghee. Though it is an excellent choice, care must be taken that it gets removed thoroughly and not block baby's skin pores
As a general rule, choose an oil that is edible, unscented, and safe to digest. Avoid oils made form nuts and mineral oils
Massage helps your baby grow to be healthy and happy, and creates a stronger bond between you and them.
Did you find Arika's tried-tested tips on baby massage useful? How do you keep your little one healthy and happy? Do leave your comments…. We love hearing from you!
This content has been checked & validated by Doctors and Experts of the parentune Expert panel. Our panel consists of Neonatologist, Gynecologist, Peadiatrician, Nutritionist, Child Counselor, Education & Learning Expert, Physiotherapist, Learning disability Expert and Developmental Pead.
Kindly
Login
or
Register
to post a comment. | May 07, 2019
kya baby oil jo market mei milt hn os sý kr skty hý | May 07, 2019
its so helpful | Sep 21, 2017
helpful blog. thnx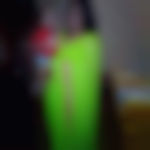 | Aug 23, 2017
Kya nahlane ke bad massage Kar sakte hai?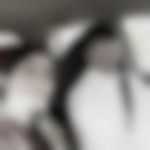 | Aug 19, 2017
hii all my baby is premature.. wo 7th month me hi hogai to kya me baby ki massage khud se or kese kru ...wo bhot nazuk or choti c hai | Aug 19, 2017
Helpful... Thanks and can anyone share how to give massage 2 my 9mths baby... is there any particular massages..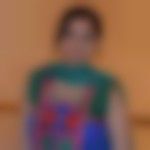 | Aug 12, 2017
Hi Mala, it's our personal choice on how long we can massage but it's better if we atleast massage twice a day atleast till 2 years. | Aug 03, 2017
which oil can be used to my baby girl for getting fairy skin ?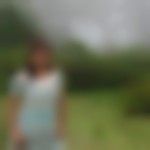 | Aug 01, 2017
hi all till how many months we can do massage for girls? my girls is 3 months old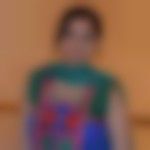 | Jul 31, 2017
Hi Charul, it is not suggested to give bath during night time during winters and monsoon. Bath should be given during night in summers that too subjected to conditions.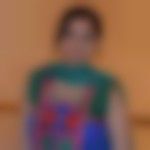 | Jul 31, 2017
Hi Usha, start massaging from the third week. I would send you link on how to massage very soon.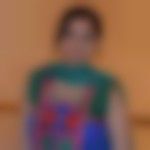 | Jul 31, 2017
Hi Akansha, when babies plays a lot and become tired, they want to relax, at the time, u can fix a time when you both can enjoy massage time. Gentle massage over legs, stomach and hands will actually make them feel relaxed. Play light music during that time or sing song so that she is stable for some time.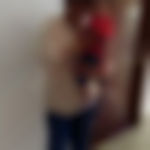 | Jul 29, 2017
my baby is 11 months old and can't sit or lay down straight.. so how to give them massage.. nowadays it's a very difficult task for me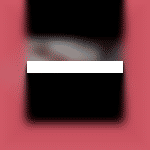 | Jul 27, 2017
Hi Arika, my baby is 1 week old and average weight. A little thin as well. From what age should I start the massage? also, from where can I learn the right techniques and way of massaging? pls suggest some videos or websites or steps. thank u.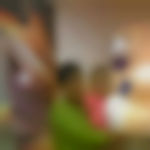 | Jul 26, 2017
thank u so much...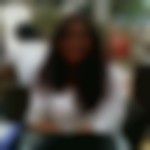 | Jul 25, 2017
I use Himalaya baby oil to massage my baby 10 mins before bath in all seasons. I see good results on my baby skin and she has not got any rashes any time.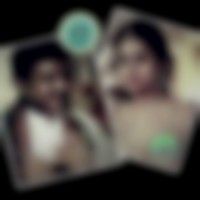 | Jul 25, 2017
Thanks for the info ☺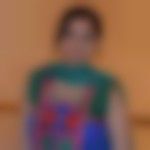 | Jul 25, 2017
Massage as long as you can. Minimum till 2 years. | Jul 25, 2017
awesome.. thank you.. untill wat age we should massage.. my lo is 5 months old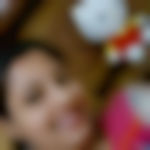 | Jul 24, 2017
thank you for sharing the benefits of massage.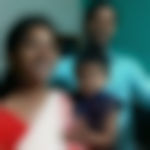 | Jul 24, 2017
Meghamala Deekshith Vemireddy
up to how many months we can do massage | Jul 24, 2017
well I use milk cream (malai) for massage it help my child's skin glow n shiny plus it is natural without any chemical suitable for all seasons.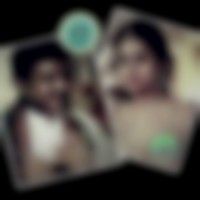 | Jul 24, 2017
till what age I have to do massage? | Jul 24, 2017
in rainy n winter season, can I bath my baby at night before bed with warm water? won't it affect his health by cough cold?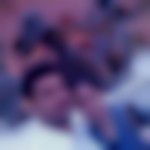 | Jul 24, 2017
thanks for sharing ur experience... even m y daughter's weight was also average but now she is bit healthier than before...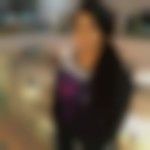 | Jul 24, 2017
Hi, my baby is 10 months old now, since he was 6 we were in mother-in-law's home, n she used to massage n give bath to baby, but however I felt my baby didn't get proper massage these 5 months, n he became strange to massage. can i again start giving him massage, as he is grown up he became crazy n active? | Jul 24, 2017
Yes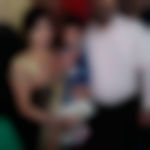 | Jul 24, 2017
qoqo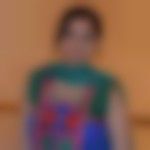 | Jul 24, 2017
Hi Kanu, yes I used to . I used to massage her with coconut oil and then after sometime used to give her lukewarm bath during summers as well.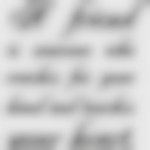 | Jul 24, 2017
can we massage before sleeping in night in summer... as elder said it may sweaty... and cause lot of heat
+ Start A Blog
Top Parenting Blogs
Top Parenting Talks
Top Parenting question