Health
Food and Nutrition
Winter Immunity Boosting Superfood, Herbs & Veggies for Child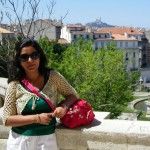 Created by Ankita A Talwar Updated on Dec 05, 2019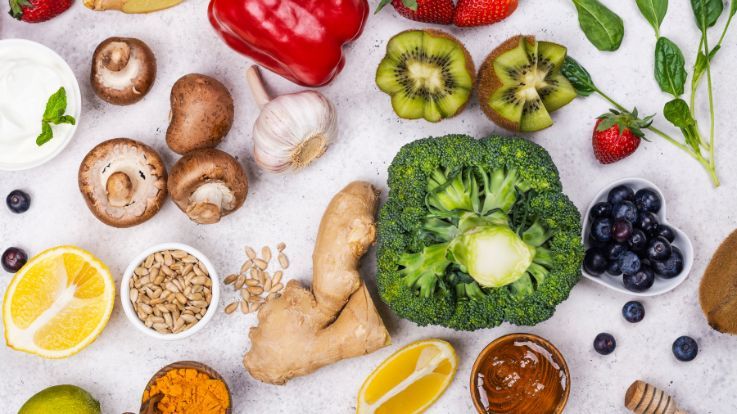 We all want our children to always remain healthy. But while we cannot control external factors, such as the change in the air quality, we can help build their immunity to such a level that common viruses and infections don't bother them. Winter has almost started in every state of our country and as a mother the worry! This time of the year is hard on many bodies, particularly on our young ones. The question which is on everyone's mind is how do I protect my child this winter or how do I build my child's immunity this winter?  so that s/he does not fall sick and start missing the schools.
Here, our proparent, Ankita Talwar tells you about healthy food for children and immunity-boosting foods that most often, help to increase immunity against cold and cough, and help you stay healthy and fight illness. Read on to learn what the 7 must-eat superfoods are...
What is Immunity?
Basically immunity is a state of protection of the human body from infectious diseases, (or) body's defence against diseases.
Immunity-Boosting Superfood for Children
Though winter brings many infectious diseases but also brings some amazing food which naturally helps us to protect ourselves from some common illness of winters. We wish there was a rule against children falling sick, but obviously that's not possible. So till the time our little ones grow into healthy adults, we need to take care of their health requirements. Check below...
Nuts & Cashew - Give your child 2-3 almonds, cashew nuts, and other dry fruits, every day. Dry fruits are a powerhouse of essential fatty acids that boost immunity. Omega-3 fatty acids in them help with brain development also.
Household Herbs - Include common household herbs such as tulsi and ginger to keep colds and coughs are bay. Loaded with anti-oxidants they not only prepare the body against common viral infections but also work as medicine. Boil in water; strain and give your child a few sips a day during a cold. Note: check for allergies first.
Fruits and Vegetables - Nothing beats 2-3 helping of fruits and vegetables every day. They are a must for any healthy child. Serve in interesting ways—fruit chaat, grilled on skewers, vegetable cutlets or sneak in children's favorite foods such as pasta.
Don't Be Afraid of Ghee and Fats for growing children. A host of nutrients, such as lycopene from tomatoes and beta-carotene from orange and yellow vegetables gets absorbed by the body only with the aid of fat. Therefore a couple of spoons will make your child healthier.
Non-vegetarian Foods - Foods such as egg and chicken give a very good choice of lean protein—the building blocks of the body. Fish too is healthy though check for allergies and contamination.
Curd or Dahi - is another must-have food for growing children. Dahi is loaded with healthy bacteria that keep the intestines and gut in smooth, working conditions. The more these organs work better, the better they absorb nutrients and keep the body ticking.
Other lesser appreciated foods are seeds— sunflower, or pumpkin. Seeds are very high in zinc, an uber-important nutrient required by children for immunity-boost and skin health. Crush and sprinkle on the child's dahi, or powder and mix in dough. [Suggest Reading - Immunity Boosting Super Foods for Child]
Winter Friendly Immunity-Booster Food for Your Child
What are the top winter foods? A few amazing foods like amla, sweet potato, spinach, broccoli, and oranges are god's gift in winter to protect yourself and your child throughout the winter as these fruits and vegetables are loaded with Vitamin C and all the important nutrients which boost the immunity in winter. Here are the must-have winter food i.e. Garlic, turmeric, ginger, sweet potato, spinach, broccoli, amla (Indian gooseberry), fennel seeds, red bell peppers, and oranges.
#1. Garlic: 
One of the most common medicinal herbs which are seen in an Indian kitchen. But do you know garlic helps immensely in boosting the immunity too, be it for a child or an adult? Garlic is known for its pungent smell, antibacterial, antifungal, and antibiotic properties. According to most of the researcher's allicin, the active sulfur-containing compound in garlic helps in fighting the common cold. Garlic also helps to build the immune system of a child.
Ways to Add Garlic in Your Child's Diet:
You can crush some cloves of raw garlic and add it to any stuffed paratha you are making. Be it paneer paratha, methi paratha, aloo paratha or methi paratha. You can also crush the raw garlic finely and add it to the flour while kneading the dough, then you can make the stuffed paratha or plain paratha or even roti.
You can always add one or two cloves of garlic to any vegetables you are cooking for your family. Finely chopped or crushed garlic can also be added to the soup which you are offering to your child.
#2. Turmeric:
We all know that turmeric is a staple in all the Indian cooking, turmeric is also known as the most powerful spices of all. Turmeric is known for its incredible healing properties as its rich in antioxidants, antifungal, antibacterial and anti-inflammatory. These healing properties of turmeric will stimulate the immune system and keep the flu away not only this winter but every winter.
Ways to Add Turmeric in Child's Diet:
Take a spoon of this magical turmeric powder and add it in your child's glass of milk. You can also add a pinch of jaggery powder to add some sweetness to the milk. You can always add a pinch of turmeric powder while making the dough of plain paratha or in stuffed paratha.
#3. Ginger:
Ginger does wonders to digestive health and as per Ayurveda ginger is one of the best remedies in cold and cough. Ginger is also used for treating numerous health ailments. The bioactive compound helps to lower the risk of infections. Though ginger should not be used for children under 2 years.
Ways to Include Ginger in Your Child's Diet:
You can crush fresh ginger and take out the juice from it by squeezing it properly and add some honey to this juice and give it to your child, this will bring great relief in cold and cough. You can also give Dried Ginger powder laddu (sonth ke laddu), it's another way of including ginger in your child's diet because of its pungent taste, we know how a child can avoid having ginger. Finely chopped and crushed ginger can also be added in any stuffed paratha you are making for your child. Some fresh chopped and crushed ginger can always be added to any vegetables you are cooking for your family.
 #4. Sweet Potato: 
With winters everywhere in the country, you can see sweet potatoes everywhere. Sweet potato is a great source of fiber and also very rich in beta carotene, vitamin A, vitamin C, iron, potassium, magnesium and natural sugar, which makes it a super delicious food in winter. The vitamin C in sweet potato helps in preventing common cold and flu viruses in winter and this also adds in the formation of blood cells.
Ways to Add Sweet Potato in Your Child's Diet:
One of the easiest ways is to boil the sweet potato, cut them into small cubes, sprinkle some salt and serve to your child. You can bake the sweet potato, cut them into small cubes, sprinkle some salt and serve to your child.
Sweet potato paratha, mash the boiled or baked sweet potato add some flour and sugar and make the dough and once your dough is ready, just make paratha out of this. This taste divine and child will finish this in no time.
#5. Spinach:  
Spinach is a rich source of vitamin A, vitamin K, vitamin C, vitamin D, calcium magnesium and iron. Spinach also has beta carotene which helps in improving eyesight and responsible for boosting the immune system. All these important nutrients make spinach a super winter food which also keeps children safe from many health issues.
Tips to Include Spinach in Your Child's Diet:
Spinach puree can be given to your 6 months child if you are in a state of introducing semi-solid. Ensure you get the tender and fresh spinach leaves for puree. Spinach can be included in your child's diet in various ways like giving spinach paratha, spinach poori, spinach in salads, spinach curry, spinach cutlets, spinach can also be added in dal, etc, It all up to you, how you make your child eat this superfood.
#6. Broccoli:
Broccoli is a great source of vitamin C and very rich in antioxidants which make it a great immunity-boosting food. Broccoli has beta-carotene and other power-packed antioxidants. Broccoli promotes bone health as its high in calcium and vitamin K. These all nutrients make broccoli a must-have food in winter.
Ways to Include Broccoli in Child's Diet:
You can give broccoli puree as a semi-solid food to your 6 months old. Broccoli can be added to a salad. You can add broccoli in stuffed paratha, in khichdi, daliya, soup, pizza, and pasta.
#7. Amla:
Amla or amlakhi or Indian gooseberry has one of the highest sources of vitamin C and packed with protein, vitamins like Calcium, Phosphorus, Iron, Carotene and Vitamin B Complex, carbohydrate, fiber, and minerals. Its antibacterial properties help in building immunity. Amla helps in constipation, promotes healthy skin and hair, prevents anemia. As amla is rich in vitamin C, it helps in fighting against infections like cold and flu in winters.
You can make homemade amla candy and give to your child, amla chutney, amla murabba, amla juice are other ways to include amla in a child's diet.
#8. Fennel Seeds:
Fennel seeds are loaded with Vitamin C and are rich in antioxidants which helps the risk of cold, cough and flu away when included in the diet.
Tips to Include Fennel Seeds in Child's Diet: You can give a handful of these seeds to chew, you can infuse the fennel seed in water for overnight and then let the child drink that water.
#9. Red Bell Pepper:
The red variety of bell pepper is the highest source of Vitamin C and an excellent source of vitamin A and E. Bell pepper has also antioxidants and anti-inflammatory benefits. 
Tips to Include Fennel Seeds in Your Child's Diet: You can add red bell pepper in a salad, homemade pasta, and pizza, etc.
#10. Oranges:
Orange is one of the citrus fruits and is known for its abundance of Vitamin C. Vitamin C is important for a variety of reasons, but specifically for immune-boosting, which helps to defend the body against colds and flu. Oranges are also rich in potassium and soluble fiber too. Oranges help to protect your child from all the harmful infections that may come along with cough and cold in winter.
Tips to Give Oranges to Your Child: You can give a glass of freshly squeezed orange juice to your child during the day time. If your child does not like the juice, you can offer whole oranges or you can include oranges in fruit salad too.
In addition to this, you should have these items ready in your kitchen jaggery, kiwi, radish, and fenugreek leaves, these are few must-have winter foods for your child.
What Else You Can Do to Keep Child Healthy In Winter?
The following are the things you could do to keep children disease-free. Read this
Wash hands often: Inculcate the habit of washing hands in a child,  encourage him/her to wash hands frequently.

Increase the fluid intake: Any fluid be it water, soup, milk or juice give them plenty.

Enough Sleep: Ensure the child gets proper sleep.

Increase Vitamin D - Some research has shown vitamin D may help to prevent cold. So always ensure your child gets some dose of vitamin D daily.
It is normal for a child to fall sick but taking a few preventive measures might help all of us as a parent. Share anything that you are doing exclusively for your child to improve immunity in winter. A small dose of these essential foods on a rotation basis every day will make your child healthy not only from the body but also keep his brain and nervous system smooth. This content has been checked & validated by Doctors and Experts of the parentune Expert panel. Our panel consists of Neonatologist, Gynecologist, Peadiatrician, Nutritionist, Child Counselor, Education & Learning Expert, Physiotherapist, Learning disability Expert and Developmental Pead.
Kindly
Login
or
Register
to post a comment.