Health
Yoga for post-delivery weight loss!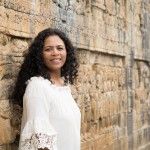 Created by Sumitra Gopal Updated on Aug 22, 2019 I have a small frame and my petite structure does not hide even10 grams of weight that I put on! So when after delivery, I had to deal with weight loss issues as well as sagging muscles around the tummy, I made a quick turn towards yoga for regaining my pre-pregnancy shape. But before I share the benefits of practicing yoga post delivery I would like to throw light on some of the basic questions that are asked related to yoga and post pregnancy weight loss.
When Can I Start Yoga After Delivery?
You can start yoga after childbirth but there are few things to be taken in consideration before you start practicing yoga asanas.
You need to gain start before you start practicing yoga after delivery
You may start the post natal yoga after 6 weeks if you have had a normal delivery
In case you have had a caesarian delivery then it is better to first consult your doctor and also to wait for at least 8 weeks before you take up either yoga or any other strenuous exercise as well
Remember, it is always better to consult your doctor and also give enough time to your body to heal properly before you start weight losing yoga or exercises.
How Can Yoga After Delivery Help Me Reduce My Tummy?
Yoga helps in losing post pregnancy tummy in quite a systematic way especially when you are practicing yoga to strengthen your pelvic muscles. When you are practicing yoga to strengthen your pelvic muscles you are tucking in your stomach as well, which puts a strain on your post pregnancy belly thus exercising it as well and helps in ultimately reducing it.
If you have had a C-section and want to reduce your tummy post delivery then yoga asanas are your best bet, as yoga is not just an exercise it is a way of life and some of the asanas not only help strengthen the sagging muscles but also tone them and reduce them.
How To Do Yoga After Delivery?
Yoga or for that matter any exercise post delivery need to be done under the expert guidance of your doctor and a trained physiotherapist who will be able to guide you through the right postures. So if you are planning to do yoga after a C-sec delivery remember to have yourself thoroughly checked and a get an all-ok certificate from your doctor before you proceed to do yoga.
If you have had vaginal birth, then your doctor will probably advice you to weight for 6 weeks before you start yoga or any other exercise. You may start with easy warm-up yoga poses and gradually go on to stretches again depending on your comfort levels. If you have been practicing pre-natal yoga then you would know when to hear your body and stop. So while practicing yoga post delivery as well, do ensure that you are listening to your body and not overstretching yourself.
In a nutshell it all depends on your comfort levels and while practicing yoga do ensure that you are doing it under a trained teacher for few days and then practice those at the comfort of your home.
What Are The Benefits Of Doing Yoga After Child Birth?
There are numerous benefits of yoga generally and especially post child birth. Yoga after childbirth not only helps in strengthening your pelvic muscles it also helps in tightening all those loose and sagging muscles you get post delivery. And hence here's why I too chose yoga to lose weight after baby and to reduce my tummy after delivery.
Improving posture and stamina: Nine months of carrying the baby had imbalanced my spine, back and legs. I felt I was walking with my legs apart and was no longer taking graceful strides. Yoga asanas helped me re-align myself
Building the core muscles: Especially after my second pregnancy, I felt I had lost more elasticity in the tummy muscles. I not only had lost shape but also had a very flabby stomach. Using my own body weight through Yoga, I was able to get a waistline and reduce the fat and flab
Reducing fatigue: Delivery, baby issues and body issues left me fatigued and cranky most of the times. I would often complain of aches and pains I never knew of. My muscles were tired and I felt like taking a nap most of the times. Yoga helped re-energise my muscles. It also helped me carry my kids around town in one arm with grocery bags in the other. Stretching my body refreshed my system and over a period of time I felt like my old self again - full of energy and life!
Gentle but effective: Yoga was gentle on my body. I could stretch as much as I was comfortable. While practicing yoga I knew I was not stressing my knees or my back. I was sure that I was exercising parts of my body without causing harm to those parts that had borne the brunt of carrying excessive weight
I started yoga just to lose post pregnancy weight but got addicted to it in the years that followed. It is one addiction I am proud to have and I tell all my friends that yoga is the best gift they could give themselves, at any point of life, not only post delivery
So yoga was my secret to reclaiming life and body after children! How did you get back your body after delivery? Is your exercise routine working for you? Do share in the comments section below - I would love to hear from you.
This content has been checked & validated by Doctors and Experts of the parentune Expert panel. Our panel consists of Neonatologist, Gynecologist, Peadiatrician, Nutritionist, Child Counselor, Education & Learning Expert, Physiotherapist, Learning disability Expert and Developmental Pead.
Kindly
Login
or
Register
to post a comment.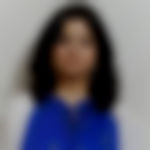 | Jan 30, 2020
Please go through this link hope you will find it useful. Blogs-https://www.parentune.com/parent-blog/yoga-for-post-delivery-weight-loss/2602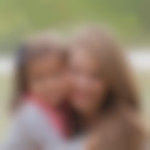 | Sep 10, 2019
A diaper or a nappy is a sort of clothing that enables the wearer to poo or pee without the utilization of a latrine, by retaining or containing waste items to avert ruining of external attire or the outer condition. | Aug 31, 2019
Hey. I wanted to loose weight n my body fat. Plz can u guide me which are suitable postures for tightening body after baby. My baby is through virginal birth. I have done yoga and aerobics before pregnancy for 2 years. So please just tell me about poses names for losing body fat. Thanks 😊 | Aug 27, 2019
121998 | Aug 25, 2019
ha hi qq hi big y | Aug 23, 2019
I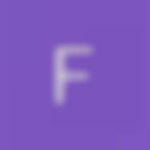 | Jun 22, 2019
%; we2,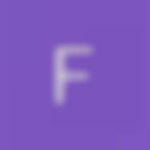 | Jun 22, 2019
q2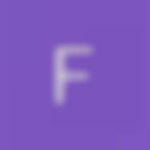 | Jun 22, 2019
Aqqq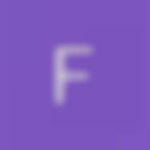 | Jun 22, 2019
Aqqq | Jan 06, 2019
Can you please tell which are those yoga aasanas helped you ? | Dec 12, 2018
sumithra pls can u send which type of yoga send any link | Dec 06, 2017
sara | Dec 06, 2017
sara | Dec 06, 2017
sara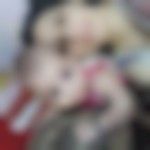 | Sep 22, 2017
after c section I m getting too weak day by day. I m breastfeeding mother. plz suggest me diet plan so that I can gain weight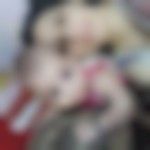 | Sep 22, 2017
after c section I m getting too weak day by day. I m breastfeeding mother. plz suggest me diet plan so that I can gain weight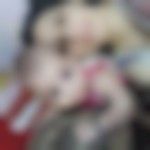 | Sep 22, 2017
after c section I m getting too weak day by day. I m breastfeeding mother. plz suggest me diet plan so that I can gain weight | Aug 27, 2017
My baby is 6 months old. Can I start yoga now?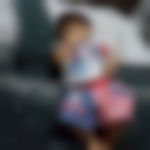 | Aug 26, 2017
Please suggest does any exercise or yoga decrease the milk production. & while breastfeeding i feel more hungry & due to that i am gaining weight. What to do please suggest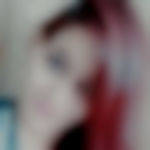 | Aug 01, 2017
I had c-section. So from when can I join my post natal yoga sesaion. it's already been 2 months since I delivered my baby.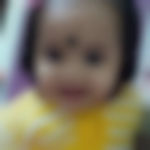 | Jul 30, 2017
My baby is 2 month old. can I start the surymanskar or other yoga posture or not???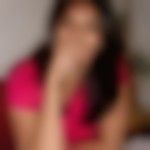 | Jun 30, 2017
Hi, my second baby s 3 months old.. N am worried of weight loss n getting back to shape.. I had a c section.. So I wanna know wen can I start to do yoga n is tat safe?? | Jun 23, 2017
ty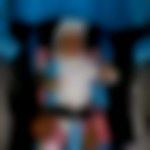 | Jun 22, 2017
hi sneha, you can also take jeera powder with Shatavari Churna and milk try eating lots of proteins like Khichdi take buttermilk curds and rajgira laddu and take a Dink ladoo it has coconut and kharek mix together it helps in increasing milk production its personally tried | Jun 21, 2017
Agree with this.. but which asanas are best suited for moms who had c- section deliveries?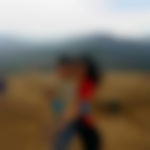 | Jun 21, 2017
hello Sneha. first don't think that ur baby is not getting enough milk eventhough if you feel like that do these following simple things. 1 . Be happy bcoz if u r happy then automatically ur feed increases. 2. Take plenty of fluids. 3. Don't do dieting. 4. Take shatavari in milk.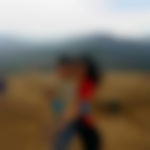 | Jun 21, 2017
on international yoga day you gave us valuable information. I agree prenatal and post natal yoga both are helpful | Jun 21, 2017
my baby is 6 months. I want to ask is m not getting enough of milk to feed him. plz tell what to do.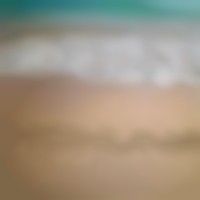 | Jun 21, 2017
hi,I have undergone c -section before 8months still am having backpain | Jun 21, 2017
Hi i think yoga is excellent for weight loss and for getting back into shape after delivery. It is also gentle on the body like sumitra says. It makes you feel the energy again. There are many books available in the market to postnatal yoga. I suggest that you go and spend sometime and pick a guidebook that works for you and practise at your own pace. go slow, go steady! | Jun 21, 2017
Im a working parent. I too wish to get tips for my weight loss.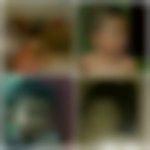 | Jun 21, 2017
What type of yoga have to do ? Please tell us with pictures ?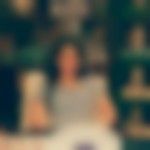 | Jun 21, 2017
I agree yoga good for both mentally n physically.. I m trained yoga person but nowadays after getting migraines when I do I get migraine.. after how many months of c section I can do asanas