Child Psychology and Behaviour
baby behavior Created by Updated on May 13, 2018
i have twins 21 months old. they cry inconsolably whenever taken out. they just want to go back home. I plan to shift but they will not stay I know. as they stop taking meals even when there is a slight change. eg change of ceiling fan they stopped taking milk or entering that room. all efforts failed. change of new home don't know how will they cope. other option is returning to old home from granny house. do they have memory. will they adjust there. but not sure of plane travel. I feel I need to give them time. inlaws husband pressuring to take them. I am not sure and afraid that if they stop taking meal or stop daily activity then what. I want to give a gentle transition n not force the change. I feel they would adjust to old home which they left at 6. 5 months. plz guide. is it separation anxiety. they were away from me for 21 days in NICU. I could c a confusion in their behavior whenever I took them even after coming home.
Kindly
Login
or
Register
to post a comment. | May 14, 2018
thanks again. will go through. my husband is asking me to shift to a totally new place where they haven't visited before. this causes conflicts. he isn't trying to understand my point and always comparing with other kids. says other kids can cope why can't ours. other parents do shift. n my argument is yes they do shift but many times kids face psychological issues which they don't or can't express. but that doesn't seem to change his mind. do u have any articles for this too. tia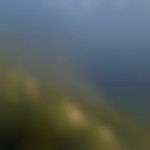 | May 14, 2018
PRIYANKA u can show them pictures of a plane, or videos on how is it traveling by air. talk about it , this would raise their curosity level. take their fav toys, books, food etc. along .I am sure they will be preaped in lil time. u need to be confident. here is a blog u would find useful. https://www.parentune.com/parent-blog/tips-to-make-air-travel-with-children-easier/312?ptref=sa0l0000hqm008o | May 14, 2018
thanks Zara. but their old home is in a different state. how to do it then. we need to travel by plane. will they remember that. they had Friends in society. n they used to move in stroller with us to grocery shop or a play area. lot of people meeting, greeting them. I am just worried if they can travel by plane. n if they don't stay there then.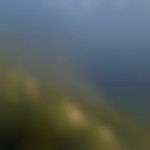 | May 14, 2018
hi Priyanka! I do understand yr anxiety . oh children have a very sharp memory and yes they do react to change and some even have lot of difficulty adjusting to it.. u r right ,go slow.. let this transition be gradual.. wherever u plan to shift, make them visit that place often, say after every 3 to 4 days . take them to park nearby, let them meet agemates.. spend time in the house.. once they are comfortable ,u can involve them packing and unpacking their toys, they will soon accept the change.
More Similar Talks
Top Child Psychology and Behaviour Talks
+ Start a Talk
Top Child Psychology and Behaviour question
Top Child Psychology and Behaviour Blogs