Parenting
Bonnisan or Woodward Gripewater Created by Updated on May 31, 2016
My son is 2 months 10 days old. He is crying alot whenever he wakes up from sleep. And he is passing stool 2 days or 3 days once. Please suggest me which wil be good for digestion.. Bonnisan and woodward Gripewater.. which is good and best
Kindly
Login
or
Register
to post a comment. | Jun 03, 2016
if baby is passing gas do not worry, breastfeeding babies can pass stools once in a week . use colic acid syrup, do not use Woodwards grape water it contains few chemicals which is not safe to infants. consult pediatrian before u start any grape water | May 31, 2016
if d baby is colic u can give bonnisan and no gripe water. Also no ghee as d baby cannot digest it. 2-3 days and no motion is normal in babies. You have lots of fluid ajwain n saying after every meal. it wil help him in digesting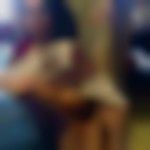 | May 31, 2016
Amrita Mazumdar Pokkunuri
it is normal to not pass stool for 2 to 3 days. breastfed babies do not need colicaid. you can however introduce tummy time with paediatrician's advise. Nothing, apart from breast milk or formula should be given to a baby less than 6 months old ... neither water nor ghee... since the baby's gut can't process these before 6 months.. and water will dilute the milk protein that is being given in the form of breast milk or formula. your baby is too little; so whatever you do should be on the advice of the paediatrician. | May 31, 2016
crying is common at this stage do not wry. you can try anyone of the below method fr regular stools as my son also had similar issue Natural way Add 1 table spoon of ghee to hot water and give him about 2 to 3 spoons he will be able pass the motion in few hrs Medicine If he has not done stools for more than 2 days give him colic aid syrup which will allow him for digestion and able to pass stool Also note stools not passed for 2-3 days is normal and nothing to be worried
More Similar Talks
Top Parenting Talks