Education and Learning
Confused with play home or school for Nursery Created by Updated on Nov 13, 2014
My son is 2. 5 years old and going to Little Millenium play home. I am searching schools for him for pre-nursery from June 2015 as he will be 3 years old by then. My husband is in USA and i am getting more confused on deciding the proper school. Hence I want to know if he can continue in play home for pre nursery and we can admitted him to a school for LKG june 2016. Is that fine? Do you see any challenges in getting admitted for LKG as these days hearing kid interviews, written test etc. Is it better to admit now or ok next year? Also if its ok to admit him next year to school, which method of teaching should i opt for Montessori or kindergarten as I have to keep this is mind for next year admission. Thanks all of you.
Kindly
Login
or
Register
to post a comment. | Nov 29, 2014
roopa- how is the search going? | Nov 18, 2014
Thanks Nitin. I Will check the options you have given. NPS has negative reviews online and is a franchise of NPS, but still waiting for call from them. All the schools have mixed opinion from parents. Valley school is quite far and looks like they dont have prenursery. | Nov 14, 2014
Roopa - On preschools- can't agree with you more, as there are options better than the current preschool. Visit Neev, Planet kids nearby. | Nov 14, 2014
Roopa - NPS is a good option. NHVPS-early days, same for Jnanodaya. Another good option nearby is The valley school. You may wnt to look at them. | Nov 14, 2014
Also if its play home for nursery, I am not sure if I have to continue in Little Millenium or switch. Need to still decide. Let me know your opinion on both. | Nov 14, 2014
As I stay near BSK III Stage, I have submitted the applications in Carmel, NPS(Uttarahalli main road), and National HillView Public School(NHVPS). Little Flower applications are over and asked me to check with them again during Jan 1st week. Since I started enquiring from November I am very late for Kumaran's near Tata Silk Farm. Carmel is too crowded it seems, NHVPS is a new branch near Hosakerehalli and people have mixed opinion. Also I hear Jnanodaya is good but applications will be available online from next week as per my enquiry in the school. | Nov 13, 2014
Roopa - reloacating to a closeby location would be a better idea than your child travelling for anything more than 15-20 minutes one way. Please feel free to share your shortlist with me | Nov 13, 2014
Roopa - thanks for the details. Yes, you could continue your child at the preschool and then look at admission into a school next year, would not be a big hurdle. The big difference between a pre-nursery/preschool and a full school is that of the surroundings, the personalized attention, infrastructure suited to early years, care giving , proximity from home, regular personalized feedback. The difference is not so much in the syllabus as such. I agree with you and also feel that a full school environment is too regimental and structured for a young child of 3. | Nov 13, 2014
Also i want to mention the schools which i have shortlisted is around 5+ Kms from my home. I am not really convinced with nearby schools. So I was thinking of shifting my home by 2016 june and admit him to a school for LKG or he will be ok to travel by that time. | Nov 13, 2014
We stay in BSK III stage, Bangalore. My husband will be back next year 2nd quarter may be, we are not relocating to USA. My only concern is as I am unable to decide which school in my husband's absence just want to know if i can continue in play home for pre-nursery also. And I am not sure of the difference in pre-nursery coaching/syllabus in play home and school. Will it be difficult to find an admission in the preferred school for LKG in case of doing pre-nursery in play home. | Nov 13, 2014
hey Roopa! Could you also tell me the following, 1. Are you looking to relocate by any chance in the coming year or so? 2. what are you looking from your child's preschool/school in terms of development for your child? 3. which area of B'lor would you prefer to have your child go to preschool/school?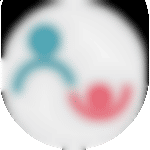 | Nov 13, 2014
Hi Roopa, Thank you for sharing your concern with us. We understand your concern. While you receive suggestions and inputs from fellow parents on parentune, in the meantime, here is a parent talks which deals with the concern area mentioned by you and may be of help - https://www.parentune.com/parent-talk/choosing-the-right-schoolcurriculum/663
More Similar Talks
Top Education and Learning Talks
+ Start a Talk
Top Education and Learning question
Top Education and Learning Blogs