Parenting
Finger sucking Created by

Updated on Apr 04, 2013
hi everyone, greetings to all, my younger daughter is two years old. since she was around 9 months old she'd started sucking two fingers while she used to be hungry, even when she is sleeping. we've tried taking out her fingers in such situations and feed her while she showed satifaction by finger sucking only. now when she is two she still sucks her fingers, more during the occassions when she is sleepy or hungry. despite of we restricting her in every way, she is growing matured with this habit. i am even getting her homeopathic medicine by which the homeo path says that her internal craving of sucking will reduce. but nothing seems much effective. while sucking finger from one hand, she keeps pulling her hair with the other hand. if not her then my hair, which is very trouble some habit and becomes irritable for me as well. please suggest...
Kindly
Login
or
Register
to post a comment.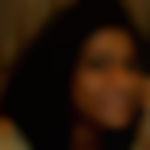 | Jun 10, 2013
Hi harpreet, Just check when is she more prone to finger sucking... Does she do it when she is bored or nervous or just any time she pleases.. I would suggest you try to distract her and ask to assist you in some work which will occupy both her hands such as putting away dishes and spoons in the kitchen. Continuously telling her to stop will not help, instead try and ignore it and ask her to assist you in the task. Dont even show that you realized that she was sucking her fingers.. Maybe this might help | Apr 23, 2013
Hi Binsy and Bhakti, Thanks for your valuable suggestion. but unfortunately despite of applying femite it went unsuccessful. My daughter is comfortably sucking her fingers still. the time she is desirable to suck her fingers, nothing can stop her. I am getting more concerned because her fingers are now getting swelled and skin is getting more transparent. Also i wanted to discuss with you guys that does continuously telling her to stop sucking her fingers will get register to her mind and she might stop it with time, does this really works? because what i observed is the more we stopped her the more adamant she grew to do it.... | Apr 08, 2013
Hi harpreet... dont b afraid femite is nt dangerous at sll it just tastes bad... i had also used it for my dsughter... n belive me it works... no side effetcs.... try it... all the best | Apr 08, 2013
Thanks Binsy, i was aware of this but was just scared to apply due to same reason that the child might end up vomiting or any other side effects.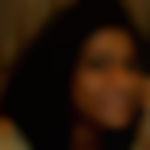 | Apr 08, 2013
There is a solution called as "Femite"(Rs. 145) which is available at all big medical stores. It looks like a nailpaint and u can apply it on to her nails. It is very bitter and might result in your child vomiting because of the bitterness, but after that she will think twice before putting her fingers in the mouth. This solution is meant to effectively remove nail biting and thumb sucking habits. I used it to wean my kid who is 2 yrs old and it worked well for me. But please consult your paediatrician also before you go ahead... | Apr 08, 2013
Thanks for your valuable inputs. even my concern is the dis-positioning of her teeth and i feel that its a mind blocking activity. well i understand its a pacifier for her at this moment, i only wonder when she outgrows of this habit. | Apr 08, 2013
Hi Dyuti and Shanaya, | Apr 05, 2013
hey Harpreet, I agree with Dyuti here.. your daughter will outgrow this habit, just give her time. Try and ensure that her hands are clean at times when she is most likely to suck her thumb. | Apr 04, 2013
Harpreet, this following link deals with the exact same issue you are facing- 2 year old child sucking two fingers. You may want to read the suggestions especially on this one https://www.parentune.com/parent-talk/bad-habits/313 . Hope they help. | Apr 04, 2013
You may also take a look at the following links. They are of previous talks posted by parents with the same concern. Kindly copy and paste the links on your browser bar. Here they are https://www.parentune.com/parent-talk/thumb-sucking/243 https://www.parentune.com/parent-talk/bad-habit/339 | Apr 04, 2013
Hi Harpreet. I can understand your concern. This is a very common habit among young children and most outgrow it with age. Children suck finger or thumb for comfort, it soothes them. May I ask if she pulls her hair hard, that is, does her hair break when she pulls them or just gently caresses the hair? This is also a normal act. My daughter, now 4, does this with her hair when drinking milk. This habit has been there since she was a baby. She used to hold my hair when I used to nurse her. I would suggest that you have patience as she is only two. She will gradually understand that finger sucking is an undesirable habit and will make an effort to stop it herself.
More Similar Talks
Top Parenting Talks