Child Psychology and Behaviour
kids behavior Created by Updated on Aug 12, 2017
my baby is not listening my words, and she is very neglected, she is not eating probably, in studies she is not interested .
Kindly
Login
or
Register
to post a comment. | Aug 12, 2017
Jimmy ur frustration seems understandable but it's not justified to take it out on your child. please sort out things in your life, look for a feasible solution such as maid issues ( this is life , even if u need to compromise on satisfaction level , go for it or u will end up hurting yourself) .hire a maid who's work is even closer to satisfactory. secondly, be in harmony with family members, respect them, accept that they are different and live peacefully. there might be many things they dont like about u. thirdly , being first in order doenst make your son mature. he is just a 5 year old and would learn by making mistakes. be patient with him, deal with him with love .Jimmy this is his way of expressing love, politely tell him to kiss on her hand.. he would understand. u have tried hitting him, now deal with him with nothing but love. don't let your frustration overpower your love even for a minute. I am sure u would notice a change. hope this helps!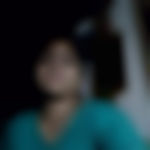 | Aug 12, 2017
Shikha ji mera beta bahut pyara h bt nw a days m feelin change in his behaviour. I knw it is due to me also bt i gt really irritated due to his activities. He cnt sit still nt evn a minute. He jumps n keep askin silly things. I usually try to answer bt every answer is nt possible. He is intelligent bt dnt like sitin fr studies. he gts vry stubborn most of tym he jst weep to take things. Bt i simply say no to those which i cnt bt i cn say i giv him his basic needs. Dnt knw i should nt say bt wn i hit him he does all things as i like n obey me n cn say impress in a manner dat he is best. Bt it is jst fr 15-20 mins. I hav a daughter of one year n he loves her but he jst irritate her by holding tight n kisin n rubbin her. Dat irritate me in return as she cries i feel it bad n i keep sayin no to him bt he still does wat he likes only endin gtin hit by me. I knw my irritation should nt b this level bt i gt due to wrk stress. In ma place dre r no maids or cn say wrthy maids. N m only woman to hanle with a stubborn father in law of old age n hubby n two children. Plz sugest | Aug 12, 2017
take baby steps. deal with one issue at a time and hug her often . say these magical words to her often,' I am proud of u', ' I love u', ' u r special to me often. hope this helps! | Aug 12, 2017
fourth : she is not interested in studies. please try and find out what are the problem areas . does she have problem in writing or reading ? what makes her averse to studies? is it the conventional teaching style with pencil paper which she finds boring? please think out of the box and make use of innovative methods such as writing on easel board, making diagrams , reading out stories to her , visiting related places, or doing experiments. praise her for efforts. | Aug 12, 2017
third: she is not eating properly. consider her choice and put in healthy ingredients of ur choice. serve her meals on dining table. discuss her favorite topics and praise her along. dont scold her for not eating food as she would get further averse to it. | Aug 12, 2017
second: she is neglected. u mean she feels she is being neglected?please do away with her anxieties that she is not being given attention by spending exclusive time with her.. listen to her, talk to her , play with her, teach her using innovative methods. hug her often, praise her when she behaves well. | Aug 12, 2017
hi Jaya Mahi! let's deal with one thing at a time. she is not listening to ur words. say the same thing politely, with love. whenever u want to say something check yr tone first.
More Similar Talks
Top Child Psychology and Behaviour Talks
+ Start a Talk
Top Child Psychology and Behaviour question
Top Child Psychology and Behaviour Blogs