Parenting
Mobile and other wrong interests Created by
Updated on Jan 22, 2013
My son these days browse and watch only dirty pictures. Even on his mobile. If i ask him to give back his mobile, he doesnt want to study at all. He doesnt want to go to any school. I'm thinking to take him to Pyschiatrist. Please suggest as how to handle such situation as if i be very strict with him now, he may go out of our hands. he is studying in 9th Std
Kindly
Login
or
Register
to post a comment. | Jan 30, 2013
hi Sandhya, How has it been, I agree with Bhavna, you could try involving your husband or an uncle your child likes and trusts, and then may be later explore meeting a counsellor, please try the above links, you may have to call these places to find out about fees and visit charges. take care! | Jan 30, 2013
Arivu Counselling Center - Address: T. N. Pura Road, T. N. Pura Road, Lalitha Mahal, Alanahalli, Mysore, Karnataka 570011 Phone:098 45 088466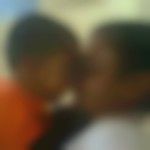 | Jan 25, 2013
Agreed with Bhavna. He could be engaged in some sports or hobby. Sports, exercise exhausts this carnal energy. If you are not secular, then expose him to spiritualiy. Some yoga asan for e. g. Gomukhasan, Sarvangasan, Sirshashan etc can reduce this type of urge. There is no other solution except spirituality. Only the superior joy able to dominate inferior joy. Please enroll himself along with you in some course like Art of Living or Ineer Engineering by Isha Yoga. | Jan 24, 2013
Hey Sandhya, one thing you could try is; let his father( or another male father figure that he looks up to) have an honest talk to him about the hormonal changes in his body and inquire if he has any questions regarding the male body. Condemning him or his actions may not be a good idea. You need to explore the reason why he is doing what he is doing. It is very normal for boys at this age to be curious about sex, remember the more you try to control the situation the more it will go out of control... be patient and if even after an adult has had a conversation with him , things do not improve then you could look at going to a counselor. Hope things improve for you and your son. | Jan 24, 2013
yes dear, I will revert soon. | Jan 24, 2013
How do I trace any good counselor at Mysore, who can come home and talk to him. But who is not charging very high as I cant afford. Is there anyway you'll can help me on this? | Jan 23, 2013
Hi Sandhya, at this age, you are right in saying that being strict wont really solve the problem. Our young boys really do get curious about a lot of things,however if this impacts his normal life, going to a counselor may really help the situation. May be not a psychiatrist at the moment, perhaps you could approach the school counselor and they just might suggest a solution. Given the situation, your child may resist going to a psychiatrist. You may want to discuss this first with an expert and then decide how this can be handled best. Its probably just the hormonal changes playing themselves out. Please be patient and try to understand where this excess interest is stemming from. Sometimes when we hush things up and deprive our children of the right information, they get more curious. At the same time, this behavior could have been triggered by his friends, peers doing the same things or just his frustration that he is not able to channelize. Once you meet up with a counsellor, you may be pleasantly surprised to learn that they ca really help ease a child's anxiety by empathizing with the child, while we as parents tend to really ban all things we consider 'bad'.. you may want to have a counselor come home to talk with him. tc