Special Needs
my son does not speak well.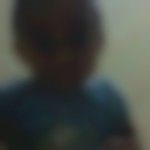 Created by

Updated on Feb 09, 2017
docter diagnosed he is affected with mreld. how can i recover soon. his age is 3. 5 years. pls suggest some idea
Kindly
Login
or
Register
to post a comment.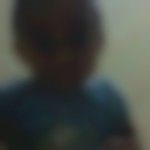 | Feb 14, 2017
hi lavanya udayakumar what is his age? how u r react with him. give some idea to my mail lax_rava@rocketmail. com | Feb 12, 2017
hi Lakshmi Karthik! sorry for the late reply. Lakshmi each child with autism is unique and there are no fixed methods that can help one and all. still u can try some basic things which I mentioned earlier also. use gestures for communicating, immediately respond to his gestures so that he understands and can correlate . similarly whatever he is doing give words to it. for instance if he picks up a toy car, u could say ,'car 'and repeat it once or twice in a sentence . 'can I take this car?' 'do u enjoy car ride with Papa?' so let him correlate things with real life and praise him when he does respond. also try showing pics of the same on internet or in a video and try repeating the same word over and over again in your conversation. use simple language which he can understand. Lakshmi it would take lot of patience and perseverance from your end but I am sure he would definitely show positive response. hope this helps!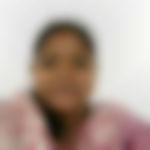 | Feb 12, 2017
Hi lakshmi Even my first son like that Mail me @Lavanyaashrutha@Gmail. com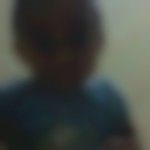 | Feb 10, 2017
hi shiksha batra thanks for yours valuable ideas. he is mreld and mild autism features, now he is going to st and Ot other than that am spending minimum of 1 hour teaching with play school books. he just sit and listen my words and not try to speak, he just close his mouth. give idea to open. is it curable one? now am living in chennai. i am a housewife in a lower middle class family. pls give idea to homely based teaching for my son. thanks very much in advance..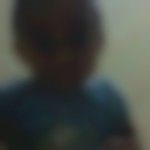 | Feb 10, 2017
hi mreld means mixed receptive expressive language disorder. | Feb 09, 2017
hi Lakshmi Karthik! I understand your concerns. u r doing a great job Lakshmi! what is his current vocab size? Lakshmi earlier the intervention the better it is. it's advisable to consult a SLP or a speech therapist at the earliest . keep talking to him through gestures .. you could also use music and rhymes to teach him words . the more u would talk to him the better it gets. spell out each and every action you do and emphasize it " we just brushed our teeth and now we will have Milk ". so point towards teeth and the brushing action and milk. repitition , praise and rewards are likely to help a lot. Lakshmi don't give up , I am sure soon there would be a stage when he would become a motormouth with your persistent efforts and love. hope this helps! | Feb 09, 2017
Hi I am sorry but I don't understand what is mreld? Can you please elaborate.
More Similar Talks