Parenting
Please help, my child shouts and throws tantrums Created by

Updated on Aug 06, 2015
Hi, My daughter is 2 yrs 9 months old and is quite a strong willed child. She shouts a lot, in public places, at home, everywhere! We often ignore but sometimes it goes out of hand. We have counselled her a lot and she seems to understand at that instant but still shouts when she's hungry or angry or when she needs something. I've tried timeouts but they are not helping either. I'm really worried now and need help and advice on how to handle her. Thanks Neha
Kindly
Login
or
Register
to post a comment. | Sep 02, 2015
Preeti Keshari, please check this discussion https://www.parentune.com/parent-talk/snatching/2056 | Sep 02, 2015
My son is 2. 6 yr n whenever his friend come at home n he started fight n through the things nearby n don't shares the toys also . I don't know how to handle it | Aug 11, 2015
Must say carol ....nice tips... | Aug 07, 2015
Thanks so much Carol, admins. Some very useful tips in both the posts! | Aug 07, 2015
Shouting and screaming are the ways for her to show her frustrations as she is not able to communicate properly when her needs are not met. When you ignore her, she can't argue with you. First try explaining. if doesn't work, tell her you wont respond till she talks properly in a calm manner and in clear words. The main reasons for frustration can be tiredness/sleepiness, hunger and boredom. So keep a schedule for her meal time and nap time. Follow the routine and don't wait for her to scream in hunger. Before you go out to meet a friend or go to a restaurant or shopping, ensure she is well fed and rested. Put on comfortable clothes so she neither feels too warm nor too cold. Pack her favorite toys and colorful books. I used to have a separate set of books and toys for outing so my child would be engaged with them the whole time. Pack some snacks and water too. Try to plan ahead what you want to buy and avoid window shopping with your child as she is too small to enjoy your shopping. try to make your shopping trips short. before leaving home, let her know what you are planning to buy. in case if you don't plan to buy anything for her, tell her that. Another important rule I used to tell my son is not to touch anything in the shop but he can only see. In case if he is too eager to touch and see, he can do so when I hold the object - be it a toy ,clothes or even an unbreakable item. To keep her from getting bored, keep talking to her while shopping about what you are thinking. Try to involve her in your shopping. " I am looking for a red frock. Can you tell me when you spot one" "do you think daddy would like this shirt?" Keep communicating with her. Give her a job to do. to hold or to search for something so she will be busy. Do the same when you go to a friends house. keep talking to her on and off and don't leave her on her own to avoid her getting into trouble. In case if she throws tantrums or screams asking you to buy something, try explaining why it's not important. If it goes out of hand, move away from the place and take her to a less crowded place. If you get stared at by people, ignore them. Don't worry about being judged. After all it's you who has to deal with the situation and not them. Sit with her for a while till she calms down. offer her water. Tell her you cant talk to her till she calms down. Once she calms down acknowledge that she is frustrated and sad. But explain why you cant have it now. It belongs to somebody else, if it's broken, you have to pay for it, you didn't plan to buy or she already has it, she doesn't need it now, it's too expensive, it's not worth the price, you didn't bring enough money - whatever the reason may be, explain to her. Remind her the rule you told her before leaving home. If she still screams, bring her back home. your shopping can wait. Explain why you do so and how you feel about that episode. Hope this helps at least to some extent.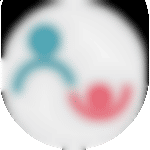 | Aug 06, 2015
Hi Neha Dayal You may refer to an earlier parent talk- https://www.parentune.com/parenting-blog/525
More Similar Talks
Top Parenting Talks