Health
Running nose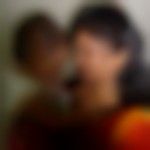 Created by

Updated on Mar 13, 2015
hi friends, My child is 2. 4 years old, going to play group. These days he is having Continuous running nose, this is not at all disturbing his sleep or any other activity & neither he is having cough. I had given him related syrup as prescribed by doctor. Pls suggest me other home remedies for it
Kindly
Login
or
Register
to post a comment. | Mar 19, 2015
Hi Ruchi, Since your child doesnt have a fever maybe he just needs something to help build his immunity. Along with a balanced meal, you can add a probiotic supplement to help increase your child's immunity so he can fight diseases. Econorm (probiotic) has natural microbes that increase immunity and weight and maintains health! Try it! | Mar 14, 2015
hello ruchi. boil tulsi leaves in water till the colour changes. give this as medicine twice a day especially before she leaves for school. this will help boost her immunity. | Mar 14, 2015
Hi Ruchi, If it is not a symptom of cold, there is nothing much you can do. just ensure the child is wearing season appropraite clothes (my daughter used to go to her playschool and play outdoors where there it was very windy. So, i used to make her wear a light jacket and request the ayahs to remove it when indoors), washes hands, blows her nose, and eats a balanced meal. give her dry fruits to eat too as they build immunity. | Mar 14, 2015
Hi RUchi, if it is just runny nose with no other symptoms of thick discharge, fever etc. , then don't worry. it is not an infection or anything and your son will build immunity on his own. You could try giving him tulsi water to drink or add a warming herb such as adrak or badi eliachi to his milk. hope this helps
More Similar Talks