Parenting
Worried about my baby Created by

Updated on Aug 10, 2015
Hi all, my son is 7 months old. He is almost 10 kgs (22pounds). He turns on his stomach and rotates all around and also he crawls backward but doesn't crawl forward. I have tried everything from keeping a toy and make him come forward he lunges forward to grab it but wont crawl. He sits with support and still can't sit on his own. I saw few articles and videos where babies sits on their own and eats on their own. I am freaking out. Has anyone gone through this. Pls help
Kindly
Login
or
Register
to post a comment. | Sep 01, 2015
Do read both articles. | Aug 11, 2015
Also don't be carrying your kid all the time or in walker. let him spend maximum of his time of floor, so that he can try and explore new things. | Aug 11, 2015
Hi Varsha.. First of all there is no reason to freak out just because your son is not crawling forward. It very normal and every kid take their own time to reach their milestone. Something they may even skip some and directly start standing alone with help of support. My son, when he was 7 months old also faced same problem. He used to put his maximum effort to crawl forward and reach the toys but he used to landing in moving backward. Which made him irritated and he used to start crying. But gradually in end of 8th month he started to stand with help of furniture and gradually he started to crawl with full speed. My suggestion is give little more time to your baby and don't panic.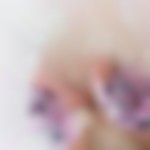 | Aug 10, 2015
My daughter Aria is the same age as your son and she started slithering ( crawling using her elbows ) only last week .. She still can't sit in her own and need support .. My point is just relax! Our babies are doing just fine :) every child has her /his own time of teaching these growth milestones .. So not to worry that your child is lagging behind ... In order to facilitate crawling pls let your baby be on the floor and give him ample tummy time in the day .. This will help them control and find new motor skills .. Also make him sit with support to teach sitting .. All the best :) | Aug 10, 2015
Hi Varsha Prashanth its really normal to crawl backwards, most of the babies don't crawl forward initially. All babies are different and have different capabilities so just encourage your child to sit and crawl. More you try better the results.
More Similar Talks
Top Parenting Talks