Parenting
What Are 5 Interesting Ways to Ask Your Child 'How was School Today' ?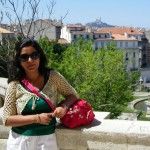 Created by Ankita A Talwar Updated on Apr 17, 2021 Most children seem to become tight-lipped as soon as they are faced with the question – 'how was school today?' They just don't want to talk about school or seem to forget what happened in school! Well, don't worry—it is not that they are hiding something or that they are suffering from some memory ailment. It is just that the familiar routine at the school, day in day out, seems to blur out specific memories and all days start to look similar to them—well almost! So, how can you get your child to tell you all about their activities in school? Read on to find out!
5 Questions to Ask Instead Of "How Was School Today?"
Here are some quick, snappy questions you can ask them to elicit information out of the little tot, without really seeming nosey and irritating them, or helping them flashback on a particular day.
You want to know: What happened in School today?

Ask instead: What did you enjoy the most in school today? Reason: Simply asking the child day after day, what happened in school today, will evoke no memories of moments spent in school, but enticing them to share what they enjoyed the most, will make them reflect on the day spent. Chances of them telling you not only what they enjoyed, but also what they didn't enjoy and in a way summarizing the day for you are higher

You want to know: Did you finish your meal/tiffin in school?

Ask instead: Did you like the sandwich (or whatever you served in the Tiffin) today? In cases, where the school offers the meal, you can gently tease the child into telling you whether she finished her meal or not by asking, "Did the school again serve you boring parantha-subzi?" (or pick up one item from the school menu that your child particularly dislikes or likes). Reason: Trying to get the child to answer in a simple 'yes' or 'no' fashion after a few days, will make the child feel she is being interrogated and children don't like that. But asking a vague question will not only make them correct you ("Mumma, I wasn't served parantha-subzi but was given idli today") but also prompt them to engage in a conversation with you ("Mumma the idli was very spicy/or I liked the ketchup in the sandwich"). [Read - How To Make Meal Plan Interesting For Your Child?]

You want to know: Did (name) a particular child again bother you today?

Ask instead: Did anyone get a time-out from the teacher today? Reason: Believe it or not preschoolers have an ego to carry around and sometimes out of ego/scare of being scolded/shame of being pushed around, makes them not willing to talk to you directly. And if you ask them too much, you may end up pushing them further in their shells. But asking them indirectly will make them talk to you if they notice they are not the target of the question. "Oh yes, Mumma, ma'am scolded (name) for pushing me". Also, in this case, if a particular batch-mate in your child's class is bothering her too much, through the indirect question you show the child that you stand by her and that the behavior of the other one is not endorsed by you. (But in case it is a question of bullying, please involve the teacher as well and talk gently to the child.)

You want to know: How was school today?

Ask instead: What did teacher praise you for in school today? Reason: Children evade direct questions, but a teaser like this makes them feel important and they want to tell you the highlights of the day. "Ma'am praised me for finishing my worksheet on time." So, now you know that 1) not only was a worksheet done in school but apparently, 2) your tiny tot did a decent job of it too. Job well has done!. READ: What Did You Do in School today?

You want to know: Did you not enjoy school today (in case the child is looking a little low when back from school) Ask instead:

Did the teacher get upset with you for not being able to remember the rhyme (you could name any other activity here)? Reason: Again the idea is to avoid asking questions that sound like an interrogation at the end of which the child dreads there will be a judgment. Also by naming an activity that you know may or may not be the cause of grief, you open a channel for your child to talk, the first step being that he will correct you and say that "Rhymes did not happen today" or "I did my rhymes well, but….")
And Few More Questions
Here are some more sample questions through which you can engage your child into telling you how the school was without sounding like a policeman -
What made you laugh today? (You will get an insight into not only the activities but also the friends the child has
Tell me a new word you heard today
Who would you like to sit next to in school tomorrow (again will get you the names of the children, your little one is bonding within the class)
What all did you use a pencil today for?
What was the best part of lunch today?
But at the end of this remember, nothing lasts forever with children and the life of these questions is also limited…so after a few months, you may need to re-think your questions…till then, happy parenting! [Also Read - What Are Essential Food Swaps to Maintain Child's Weight?]
Did you find this blog useful? Share your feedback with us in the comments section!
This content has been checked & validated by Doctors and Experts of the parentune Expert panel. Our panel consists of Neonatologist, Gynecologist, Peadiatrician, Nutritionist, Child Counselor, Education & Learning Expert, Physiotherapist, Learning disability Expert and Developmental Pead.
Kindly
Login
or
Register
to post a comment.