Health
5 Medicinal benefits of using silverware for babies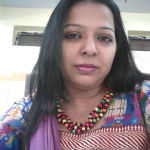 Created by Shikha Garg Updated on Nov 24, 2020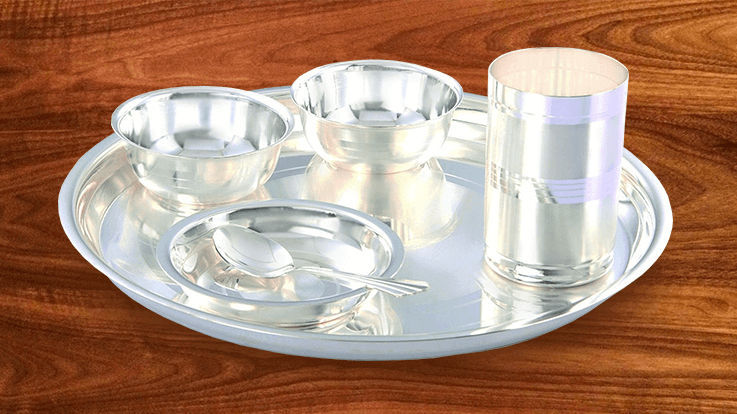 Have you as a mother, wondered what is about silverware that prompts all our elders to advice us to feed the baby with it? Why is silver preferred as a gifting option during various ceremonies related to baby or even pregnant mommies? Silver spoons, silver cups, silver glasses and silver bowls - this is what most babies get once they are about to start on solids; mostly on their Annaprasanna ceremony. Is this an age old custom or is it backed by science? Let us understand why silver utensils are used to feed babies when they start solids.
Why Do We Use Silverware For Feeding Babies?
As any mother, when it was time to start solids for my baby, I went about shopping for baby feeding cups, glasses and spoons. I made it a point that all of them were BPA free and carry the tag of reputed brands. They were attractive and colorful. However, my mother and mother-in-law both insisted that I feed the baby with silver cutlery only. Though I feel that ancient Indian wisdom is full of knowledge and holds many secrets to good health, I wanted to know what is about silverware that everyone is advising me on using it. Is it just tradition? Well, I have summed up what I found as below-
Medicinal Benefits Of Using Silverware For Babies
So more than tradition and a sign of affluence, using silver utensils for babies to feed them is backed by some medicinal and health reasons, such as-
Silver cutlery is bacteria free: It is believed that silver is 100 percent free of bacteria and hence our elders advice us to give food and drinks to babies in silverware. In addition, owing to the fact that it is bacteria free, there is apparently no need to sterilise the utensils in a sterilisers and just a normal wash with warm water is enough to make it healthy to use it again
Silver boosts immunity in babies: Apparently it is believed that silver with its bacteria fighting properties helps in boosting immunity in babies and hence new mommies are advised to feed the babies with a silver spoon. The other property of metal being that when we serve warm food in it the metal gets infused with the food and releases some of its anti-bacterial properties into the food as well, hence it is preferred to feed babies and toddlers to feed with silver utensils
Silver utensils are non-toxic: Though this property of silver is debatable, as pure silver is considered toxic, at the same time it is believed that silverware is non-toxic because of the treatment it has undergone during the procedure of converting pure metal into utensils. Hence it is believed that eating in silverware is non-toxic and instead helps in improving the baby's immunity
Food in silverware stays fresh longer: Silver, it is believed, retains and restores the freshness of liquids and foods stored in it. In ancient times, the kings and other royalties stored water and even wines in silver flask to retain their texture. They also served and ate food from silverware
Keeps the body temperature controlled: One of the important properties of silver is that it helps in maintaining the body temperature. Apparently it is because of this property, the new-borns' accessories are made of silver. So is the reason we wear silver anklets and other jewelry
Can I Feed Acidic Foods In Silver Utensils To My Baby?
Many parents also worry if it is safe to serve tomatoes and citrus fruits in silverware. Silver does not react to acidic foods and so it is safe. However, silver may react to sulphur present in foods, and for this reason you may find that eggs taste unpleasant when fed with silver utensils. Though not harmful for the baby as such, it is best avoided when you give your baby eggs. Know how to incorporate eggs in your baby's diet.
How Can I Use Silverware For My Baby?
Now that we know the numerous health benefits of using silver utensils for baby, we may put those silver gifts to good use. After you prepare baby food, feed the baby by serving her in silver bowl with a silver spoon. Use appropriate glass to feed water and other juices to baby. Give her the medicines in silver sangu or paladai.
How To Clean Silverware Used For Babies?
Silver utensils need not be sterlised like plastic baby feeding bowls and spoons. They can be washed and cleaned easily with a baby-friendly cleaning agent and water. Pat the utensils dry with a clean cloth and use them as and when necessary
How To Buy Silver Utensils For Baby?
Because silver is expensive, and quite hard by itself, it is necessary that you give some thought when you go out to but wilverware for your baby-
Make sure you buy from reputed showrooms and are not duped
While selecting spoons, opt for the ones that have rounded edges and will not hurt the baby
Buy the plates and bowls with minimum designs as they will be easy to clean. There are chances that food particles get stuck on the cravings etc.
I know it is not easy to simply trust our elder's experience and follow tradition, and I am sure that most of us will agree that using silverware for babies definitely has some points. Infact, so says my grandmother too, that these are the reasons why our elders insist on feeding our babies with silver utensils.
In case you know other benefits of silverware please do share them in the comments section below.
This content has been checked & validated by Doctors and Experts of the parentune Expert panel. Our panel consists of Neonatologist, Gynecologist, Peadiatrician, Nutritionist, Child Counselor, Education & Learning Expert, Physiotherapist, Learning disability Expert and Developmental Pead.
Kindly
Login
or
Register
to post a comment.