Health
Newborn Baby Massage Benefits - When to Start & How to Massage, Precautions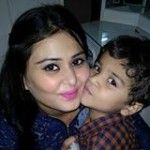 Created by Ridhi Doomra Updated on Sep 16, 2017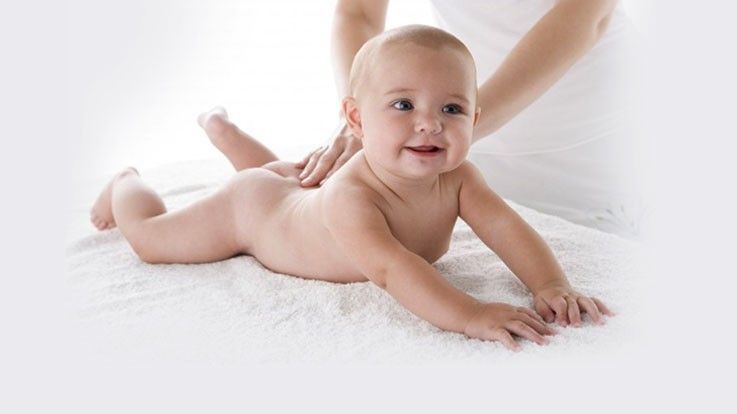 Traditionally, babies have always been massaged with oil before a bath; this is still popular today, because it has great advantages over massaging creams and lotions. A typical scenario: Before bathing the baby, your aaya or you make the newborn baby comfortable on a soft cloth/towel, grab oil and gently start massaging in gentle soothing motions from upwards to downwards, right? Well, not quite – here's how to get it right.
Benefits of Baby Body Massage for Your 0-12 Months
Baby Massaging in a proper way, at the proper time, and by using proper oil can really be beneficial for our child. Let me share some benefits of massaging a infant which has made me massage her till date:
Feeling of Security: The direct contact time that a mother spends while breastfeeding and massaging during initial few days of her child helps babies to feel secure and safe. Massaging a baby promotes a strong bond, helps them to cry less, helps regulate their breath, and keeps the baby warm
Improves Blood circulation: Massage helps to improve the blood circulation in your baby's body. At a young age, the flow of blood to extremities like hands and legs is relatively less, hence the more time the mother dedicates to massaging these parts, the better is the blood flow and hence baby's growth
Improves digestion and bowel movements: The vagus nerve connects the brain with important parts of body, including the stomach. Massage stimulates these nerves, hence improving digestion and bowel movement, helping your baby to grow
Soothes and relaxes the baby: How do you feel after a good massage? Relaxed, right? The same way, mild massage soothes your baby and makes them relaxed and less anxious. They feel loved and cared for
Improves colic: A gentle massage can be helpful to release trapped gas and hence soothe a baby who has been colicky. Bending the babies knees upwards so that they touch the baby's abdomen can help expel gas and this can be done when massaging the baby
Calm respond to stress and pain: Baby massage helps your baby respond more calmly to stress and pain. Regular massage makes babies less fussy and more comfortable in their environment
Improves and regulates your baby's sleeping patterns: If given at the proper time, massage improves and regulates your baby's sleeping patterns by relaxing the tired muscles
Brain activity for premature babies: Babies who are born prematurely respond to massages by developing a more stable brain activity at a normal level
When To Start Massaging for Your Newborn?
We all know that for a newborn baby, touch is the first sense that develops. It also soothes and relaxes them. Even when we grow older, a gentle touch or a quiet stroke can help us relax and heal. Thus, unless he/she is premature or it is medically advised, baby body massage can be started right after the birth. However, most mothers prefer to wait for a couple of days to make a massage routine. If you are starting massaging your newborn before her umbilical stump has fallen off, make sure to avoid the belly area or be very, very careful with it. For premature babies, it is advisable to wait atleast till they actually reach their due date.
How Do I Massage My Baby?
After choosing an oil and a comfortable time for massaging the infant, the next step is to get started with the massage. Make him comfortable on a mat in a warm and cozy room. The little baby should be comfortable and not hungry or bored. Clean your hands and take some oil and start massaging the soles of baby's feet. Make sure your strokes are gentle yet firm, and smooth and soft. The hands should move downwards to upwards in a circular motion. Massage your new born baby's legs from ankle to thighs, leaving the genital area. Start from upper body massage by making gentle strokes in towards the chest from the shoulders. Head for the arms from the shoulders to the wrists. Massage baby's tummy gently with circular clockwise strokes, this also helps release gas. Massage baby's back by placing her on her tummy in long, head to toe strokes. Making small circles with your fingers you can massage your little one's scalp.
How Can I Massage My Baby To Sleep?
How do you feel when you are getting a massage yourself? Drifting away to sleep as your body relaxes and mind calms down, isn't it? Massaging offers the same comfort to babies as well, and most babies feel sleepy and relaxed by the end of it. Some babies even fall asleep during the massage! When you are massaging your baies less than 12 months to sleep, first thing is to make sure that you commit this time to her. Keep all things you need handy - towels, diapers, massage oil, and a baby pillow. Work your way from the baby's feet to the head, slowly and gradually, talking and singing to the baby in low tones. Make sure the room is comfortably warm, and there are no distractions - keep the room lights low and dim. As you follow the basics of massaging a baby, make sure your movements are tender and gradual, and the baby looks and feels comfortable. End the massage by cuddling your baby and telling her how much you love her. Sets the perfect start to a good night's sleep!
Which Oil Is Best For Baby Massaging?
The best oil? I suggest coconut oil, the richest source of Vitamin E. If your baby and you do not like the strong smell of coconut oil, you may opt for olive oil. Many mothers also use almond oil for massage or our very own mustard oil for baby massaging. Choice of oil also depends on the season, for example, in winters most Indian mothers prefer mustard oil because it has a heating effect. Almond oil is also considered equally good in winters, and so is olive oil. In summers, coconut oil and sesame oil is preferred for baby massage. Choose an oil that suits the weather, and your baby's skin.
Always remember to dab a little oil on your baby's skin, to see if it has any allergic reaction.
Newborn Baby Massage Oil Available ein Market
Now that we know the most common oils used for massage, you might be wondering if these oils are safe for massaging a newborn in the initial days as well. Just because I like coconut oil or someone else prefers mustard oil, you should not stick to them. Make an informed choice by considering the factors like skin condition of the newborn, season when the baby is born, and your own personal preference. For example, vegetable oils containing oleic acid shouuld not be used for babies who have sensitive and dry skin. Examples of such oils are olive oil and sunflower oil. If your newborn baby has eczema, go for coconut oil. Mustard oil should be preferred in winters and in places with modearte climate- do not use mustard oil for massaging a baby where the climate is predominantly hot. Almond oil has the added benefits of Vitamin E- so it is very good for dry baby skin during winters. Sesame oil, derived from black sesame seeds is also light like coconut oil is preferred in summers for infant massage. Sesame oil is also backed by Ayurvedic science. So basically, depending on your infant's skin, season, your preference and the baby's liking, choose your newborn baby's massage oil. What Precautions Should I Take During Massaging 0-12 Month Baby?
Make sure that the room you are in is warm and well lit
Make sure that your baby is well rested and fed, and is in a happy mood
If you have heated the oil, make sure it is not too hot or you may burn your baby's skin
Your baby's comfort is of prime importance, so if at any point your baby seems uncomfortable or fussy, stop
Also, an important piece of advice my doctor gave me was to not allow even a drop of oil from going into the nose and ears, as it may lead to a fungal infection
It would be great to hear from you on your experiences while massaging your baby? How do you feel? Do you feel that your baby is reaping the benefits? Please do share in the comments section below. Happy Massaging!
This content has been checked & validated by Doctors and Experts of the parentune Expert panel. Our panel consists of Neonatologist, Gynecologist, Peadiatrician, Nutritionist, Child Counselor, Education & Learning Expert, Physiotherapist, Learning disability Expert and Developmental Pead.
Kindly
Login
or
Register
to post a comment.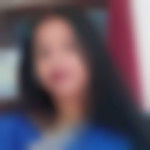 | Jan 13, 2020
Hi. my baby boy is 3 months old.. I first used Himalaya baby massage oil.. it is good.. but when winter started I replaced by cold pressed mustard oil.. it is best. because it has no chemicals .pure natural oil. | Jan 13, 2020
Hi my baby is 9 months old but he akways cries whenevr i start massage :( what to do i never understnd | Jan 12, 2020
Hi.. use mustard oil .. it is the best. | Jan 12, 2020
Use only on hand first ,wait for three days,if it suits then only apply on whole body. | Jan 12, 2020
Hi syeda inayath ! U will have to do hit and trial method. As it seems ur baby's skin is sensitive. | Jan 12, 2020
Hi.... my baby is one month old ...i used olive oil for massaging but it caused baby small bumps all over body from head to toe dn i opt for almond oil next time n condition got more worst as complete body was full of redness rashes n bumps... i dont knw what should i do... as using any other oil might do the same... if any one could suggest me a good oil for my baby's sensitive skin for massaging would b a great help... | Sep 15, 2019
Very informative and every bit of information is true 👍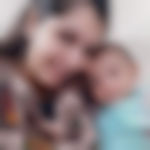 | Sep 10, 2019
I do the massage with fresh cream (cream on top of the milk) in the mornings before bath. Though the smell is not so great after the application of the cream, my baby enjoys the massage and it moistures his skin well. | May 17, 2019
ii up | May 06, 2019
In summer can massag of baby done under fan air | Dec 28, 2018
598 origami of7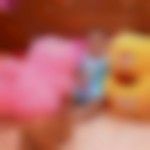 | Dec 27, 2018
when oil massage done in winter before bath or after bath?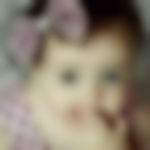 | May 06, 2018
thank u for helpful information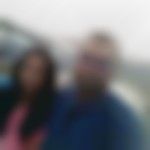 | Sep 24, 2017
thank you Ridhi | Sep 16, 2017
very helpful | Sep 16, 2017
I completely agree, oil massage is the best thing that can happen for baby's bones and muscles. thank you so much for such a comprehensive blog with handy tips that would help us in taking care of babies while massaging them and reap maximum out of it..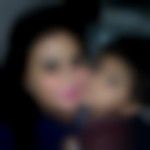 | Sep 06, 2017
Hi pallavi . You can also try messaging your baby with fresh aloe Vera gel, if she has sensitive skin and suffered from the problem. Talk to your doctor before uske my anything on her skin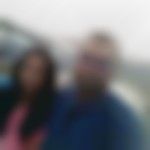 | Aug 17, 2017
hello my elder daughter is of 4years. after 3. 6months she was suffering from skin disease - scebies doctor closed oil massage so I massage her only from skin releted cream for very long time. so she didn't get proper massage. this time any solutions to recover that one. now a days I massage her one time. plz suggest what I should do.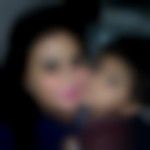 | Aug 17, 2017
Not to bath your baby immediately after oiling, keep the oil at least for an hour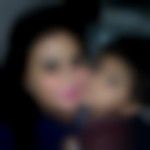 | Aug 17, 2017
Not to bath your baby immediately after oiling, keep the oil at least for an hour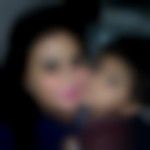 | Aug 17, 2017
You can message your girl as long as she feels comfortable. Once the children join schools, make sure to message on weekends.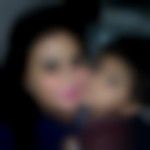 | Aug 17, 2017
Whenever you have to message your baby make sure the room temperature is normal, fans should switched off, and should not do it in open air | Aug 16, 2017
can I massage my baby during monsoon .is it safe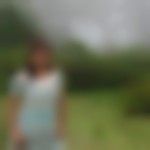 | Aug 13, 2017
till how many months we can massage girls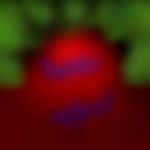 | Aug 12, 2017
Hi,plzz tell me kitne time tk baby ko massage karni chahiye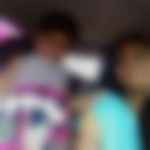 | Aug 11, 2017
how long should we lay the baby after applying oil? I usually gives her bath soon after massaging for a minute. is it right??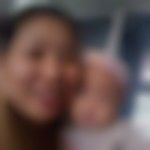 | Jul 17, 2017
i dont know how many times a baby should be massaged but i have been massaging my son everyday before bathing him. now he is 8 months and 13 days. is this routine ok?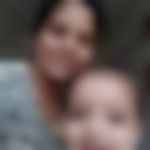 | Jun 28, 2017
Hi Hemalatha, yeah u can start now also no problem. Coconut oil u can or olive oil. I use coconut oil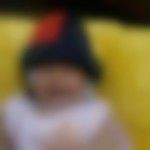 | Jun 27, 2017
very nice | Jun 27, 2017
Hemalatha ARUNACHALAM -DECATHLON SPORTS INDIA-
hello mom, I didn't start the oil massage for my baby. he completed 4 months. shall I start now and pls suggest the oil.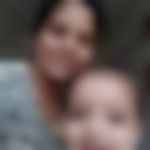 | Jun 25, 2017
Hi Hemanta, massage softly and while massaging baby sing a song or talk with baby so they will enjoy it..... Try and see if it would work out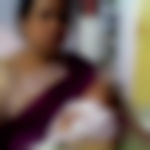 | Jun 25, 2017
My baby is crying a lot while massaging oil to him, whats to do | Jun 24, 2017
ya I m very much satisfied with the viewpoint of everyone really massaging helps in the growth of the baby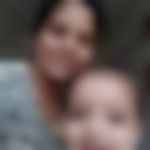 | Jun 23, 2017
Even my baby also enjoy massaging. He is 12 month old now. I can see the results, his bones has become strong and healthier. And after massage and bath he gets sound sleep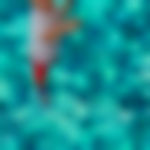 | Jun 22, 2017
baby may cry initially, but days pass by tey ll lik it, its gud fr complexion n relaxation, try ll get gud slp, the more tey slp, more the brain develops... M using olive oil n I can see the results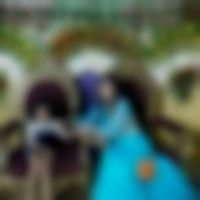 | Jun 22, 2017
hi my baby is 6 and half months old.. she really enjoyed alot the massaging session. i use to do it twice a day ie in morning before bath and in night before sleep and use olive plus badam shirin oil. at birth she have darker complexion but now she became fairer day by day. I think massage is really good and makes them happy ,healthy and active. | Jun 22, 2017
hi my baby is 3months old but she does not like massage .she cries alot when i give her back massage etv what to do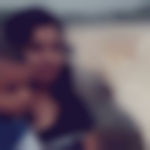 | May 13, 2017
my baby is now 1 year.... I give him oil massage everyday.... massage is really good for babies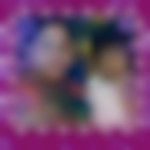 | May 12, 2017
Thanks for information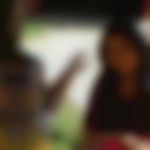 | May 12, 2017
Very useful information.. thanks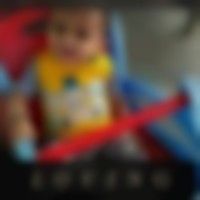 | May 12, 2017
may I use mustord oil for massage.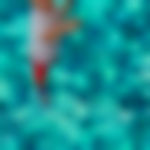 | May 12, 2017
NYC info... how long do we apply n leave it?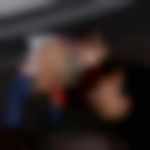 | May 12, 2017
can we use dabur lal tail or Johnson baby oil for massage???? | May 12, 2017
thank grt information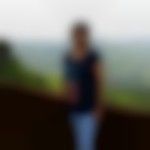 | May 12, 2017
thanks for nice information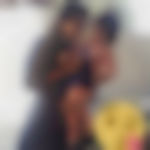 | May 12, 2017
isn't that olive oil causes heat in summer?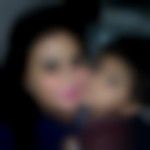 | May 12, 2017
Olive oil, coconut oil both can be used in summers,Jitisha Patel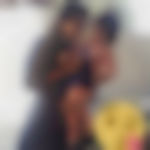 | May 12, 2017
which oil should be used for massage during summer?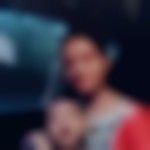 | May 12, 2017
I massage my baby with ghee.. It has excellent results giving him a soft skin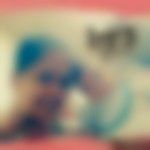 | May 01, 2017
better to use oilve oil in summer because mustered oil have heat in tendency which can cause heat boils to your baby. Olive oil is cooler in tandancy and good for skin and bone. | Apr 29, 2017
olive oil and derma dew soap and lotion is best for ur baby to look fair.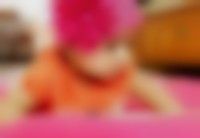 | Apr 20, 2017
coconut oil is good in summer | Apr 12, 2017
my baby is 3 months old... for fair skin which oil is used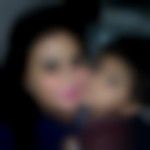 | Apr 04, 2017
coconut oil and mustard oil can be used in both winters and summers. In winters you can preheat them before messaging while in summers they can be applied directly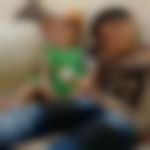 | Apr 03, 2017
my baby is 3 mnths old. which oil to use in summer. Is mustard oil safe in summer.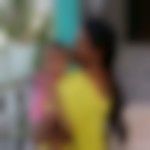 | Apr 03, 2017
I am massaging my 5 month old girl baby since her first month.. She really enjoys d session. She s active always... playing with her hands n legs... n coos in between... on gentle strokes.... i use coconut n olive oil... I get d oil heated before massaging... coz a slight warm oil will be more soothing.. | Apr 03, 2017
Madam, thank you for ur valuable advices.. My question is shall we give massage to baby in summer? & secondly till how long shall we massage? I mean whether is it fr only first year r for 2 to 3years?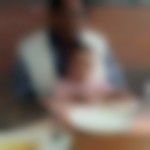 | Apr 03, 2017
what about in summer. shall we continue massage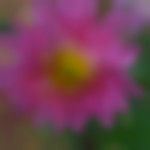 | Apr 03, 2017
coconut milk oil is also used for massage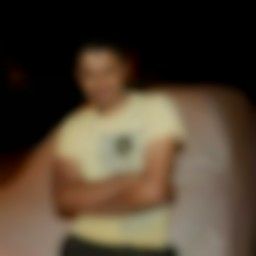 | Apr 03, 2017
castor oil??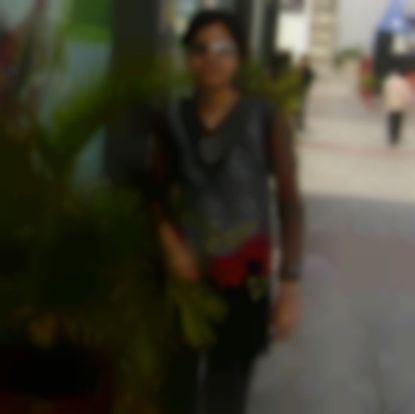 | Apr 03, 2017
Himalaya baby massage oil is best.... I used it since her birth..... she enjoys a lot.... the oil is very light and absorbs in the skin very easily. | Mar 26, 2017
very nice article.. can you post a video in oil massage As new mommies, we get bombarded with massage advices (especially when you are doing it yourself ) from left right n centre, not knowing what is really good for the babay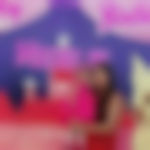 | Mar 21, 2017
shud baby be massaged with oil at d age of 1 n hlf? | Mar 20, 2017
I use ayurvedic oil... balaswagandha for massaging my baby... it ll strengthen her muscles... n v both love d massage time... she enjoys a lot... dats d best time of the day!!!!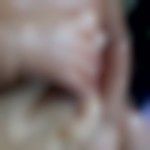 | Mar 17, 2017
my baby is 1 month old. I too use coconut oil for massage. just wanted to know shall I warm the oil up a little bit before giving her the massage ?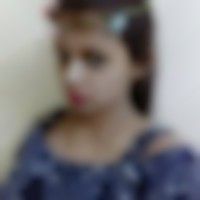 | Mar 15, 2017
hi my baby has got jaundice. he is 18 days old. can I do a oil massage for him?? plz advise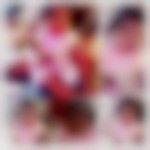 | Mar 15, 2017
hi jonna.. using of mustard oil causes irritation to ur baby's skin for its strong pungent nature.. go with mild oils like coconut oil or olive oil or sesame oil.. it's best to use natural pure oils to babys.. massaging twice a day offers good benefit.. if you can't at least do it for once.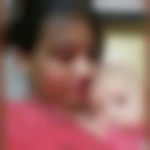 | Mar 12, 2017
can I use mustard oil or Dabur Lal Tel will be better ?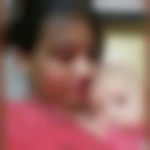 | Mar 12, 2017
My baby is 2 months old and I have been using mustard oil for the massage. Is it fine? Or should I opt for Dabur Lal Tel? ?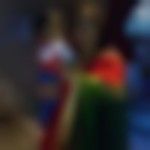 | Mar 12, 2017
hi bhumi.. I am also going through many new experiences ..I want to tell you don't start massaging babies of tender age with coconut oil or olive oil... coz you may not know he/she gets irritated from a heavy oil.. when Adwit(my son)was 6 months old I used Himalaya baby massage oil for him as he was going through same problem.. and this oil is very light too. most importantly try to massage warm oil and make the massage a fun for your lil one.. surely going to enjoy.. good luck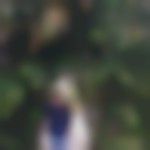 | Mar 11, 2017
meri beby 6 month ki he ..skin uski bahot dray he or mane coconut oli use kiya to skin black or dray ho gai.. so plz me kon sa oli or baby bath use karu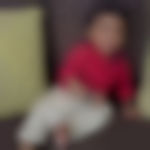 | Mar 09, 2017
Hi my baby is 4 months old how many times I need to massage him for healthy growth | Mar 06, 2017
my baby is 1month he hates whole session of massage n bath... he just keeps crying frm d tym malish aunty takes him in her hands till she finishes his bath n clothing things wt to do...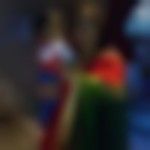 | Mar 05, 2017
my baby likes oil massage ti the most.. most of the time he falls asleep while I carry on massaging.. I massage him 3 times a day...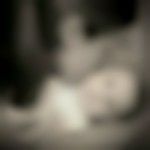 | Mar 04, 2017
very useful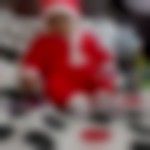 | Feb 21, 2017
Hi everyone.. My baby is 7 and half months old.. he is not taking milk at all from the last 20-25 days... earlier I used to feed him through feeder.. but when he stopped taking feeder I started with sipper... but he is not taking sipper also.. neither he is taking milk with glass.. once he comes to know that it's milk he start crying.. tried some sugar also in milk.. but all in vein.. please tell me what to do.. I am very tensed as milk at this stage is very important.. atleast once in a day... plz give it suggestions asap... very imp. for me..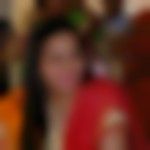 | Feb 17, 2017
my baby is so hyperactive during massage session and she hates being touched on face and head. what to do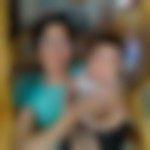 | Feb 17, 2017
thanks for Ur valuable information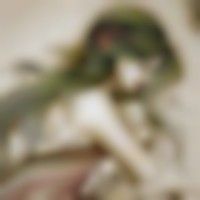 | Feb 16, 2017
thanks useful information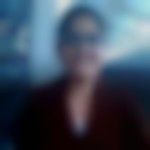 | Feb 16, 2017
Thanks for your blog.. Very useful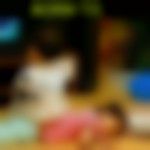 | Feb 16, 2017
I use coconut oil..... cooling and good for there skin... | Feb 05, 2017
I use olive oil for my baby... y one should not use olive oil ?? | Feb 05, 2017
Olive oil retards the natural defence mechanism of body so better to opt for coconut oil or sesame oil.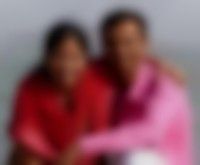 | Feb 05, 2017
my baby is 5 months old... I m using Figaro oil.... this oil best for child... my baby is fare... but after using this oil she became more fare...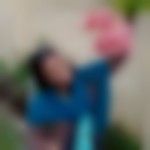 | Feb 05, 2017
I am a working mom... my baby is 6. 5 months old.. hv to join duty this month.. i should reach office by 9am exactly.... I think it might not be possible for me to massage her... can anyone suggest upto what age I hv to massage my baby.. | Feb 05, 2017
himalaya baby oil is also good. for weak bones try dabur lal tail.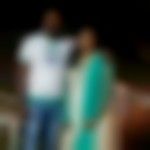 | Feb 05, 2017
I use seamed baby massage oil. my baby became fair after that. better to avoid olive oil. can use coconut oil | Feb 05, 2017
my baby is 16 months old she doesn't allow me to massage. i used to do forcefully. plz suggest.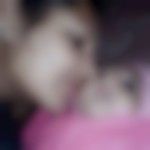 | Feb 05, 2017
my baby is 2 months old and i m using jonsons oil to massage her. but m little worried she is ggettin darker day by day. i think i should start olive oil to massage her for better result. | Feb 05, 2017
wht kind of coconut oil.. please suggest? parashute ?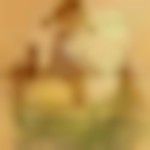 | Jan 26, 2017
its betta to avoid johnsons oil.. try extra virgin cocunut oil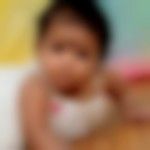 | Jan 22, 2017
my baby is 11 month I am using Johnson baby oil for massage, I live in Bangalore, cool she is becoming black,areas of hands and legs,give me suggestions | Jan 05, 2017
can v continue massage to our babies aft 12 month?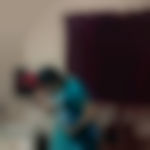 | Jan 04, 2017
can we do massage for babies of 4weeks old. | Jan 03, 2017
that's really nice preety. keep going. one more thing for constipation u can try honey. I have not tried but it's my grandma suggestion. M daily giving one spoon honey to my baby. Happy moms happy baby.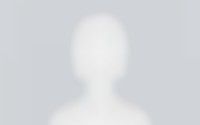 | Jan 01, 2017
thnku kinjal fr ur sgtsn.... m es blog ke agnst me bat kr rhi thi.... ki muje masag se kuch khas benefits nhi lage... waise masag ke alwa bhi kr rhi Hu. ...constipation ke liye papaya lukwrm wtr n lgt n liquid food de rhi Hu. ..Dry n dull skin ke liye crm glcrn n ab 3 tym masag kr rhi Hu. ..masag m hvy prsr se hi krti hu.. wek bones ke liye multi vitamin n vitamin D ki medicine de rhi Hu sath hi sunlgt bhi.... n baby ko relax wali neend aye fir chahe vo 10 min hi soye uske liye m uske sath kafi tym spnd krti hu... taki vo bahut tired ho jaye... etc... aise toh m odr things try kr rhi Hu.... | Jan 01, 2017
r u doing massage with only oil or other things?? do ones& try. do massage with little heavy hand instead light pressure. apply cream at night also. if it's too cold in your area use glycerin. u can even mix in cream. it will remove dryness of skin.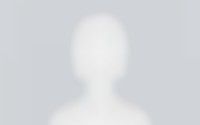 | Jan 01, 2017
Mere baby 8 month ki h.... m use day 6 se masag kr rhi Hu.... atlst 15 to 20 min n 2 tyms a day..... bt fir bhi use vo Sab prblms h jo es blog me xplan ki gaye h.... constipation, dry n dull skin, wek bones... n uski neend kam h.... masag krne ke bad bhi vo nhi soti.... | Dec 22, 2016
rabia u can massage till the baby will ready and feel same to do. we are doing massage to my 5 yrs old nephew on weekends. unable to do everyday. ur child will also convince for only weekends. | Dec 22, 2016
yes seema. we can just don't apply around eyes. other everywhere u can use. it's helps a lot to remove hair. specially forehead upper lips. baby will surely cry when you massage your face but it's ok. it's for their benefits only. as all kids of my family use to cry when we massage their faces.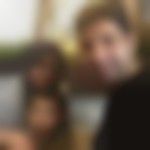 | Dec 22, 2016
Love this article.... Was in search of this only.... But ll u plz tell that till what age v have to message out baby... | Dec 15, 2016
Hey thnks kinjal. I want to ask dat can i use dis powder on my baby's face also????? | Dec 15, 2016
kapur kachli - hedychium spicatum. for more u can view images in Google. u will get some idea. | Dec 14, 2016
Hlo im living in district sonipat state haryana | Dec 14, 2016
@ nilesh u can try besan. chane ki dal ka atta. but first try one day and check any rashes. if it's also not suit than try chandan haldi. haldi little bit. | Dec 14, 2016
@ Dr seema. massage your baby before bath. in winter also u can do in the morning just close door and Windows of room and specially fan should be off when ever you massage baby. kapurkachli u may get in any ayurvedic or herbal store. m living in valsad where m getting in biyaran center. where you live???? I will find it's other name and inform you later. | Dec 14, 2016
masur ki dal not suits my baby other options | Dec 13, 2016
Hlo kinjal. I want to kno wat is dis kapurkachli n where do i get it??? N in winters how n when to do a massage i mean before bath n aftr??? | Dec 05, 2016
one more thing I want say after 3-4 months at my house practices to massage babies with mixed powder. it's mixture of pissi masur ki dal ka, kapurkachli, haldi in very less amount, chandan, mix all these powder in malai 2-3 drops of ghee and apply on babies and massage with this mixture after massage of oil. it's really helpful baby will become more fair and help in removing all hair on baby's body. but before using these mixture apply all ingredients alone with malai on baby so you can to know either it's suit your baby or not. Don't use such ingredients which readies baby body. | Dec 05, 2016
yes. I am mother of4 months baby and use to do massage it's work great for baby. effects on skin , increase blood circulation, good for bones, help baby in sleep as after massage and bath baby will get deep sleep for many hours. you can massage baby till 4-5 years after 1-2 years at least do it in weekend so it's surely help child. | Dec 05, 2016
I have started giving massage to my baby from his 4th month earlier others are giving him massage. I am really enjoying massaging and giving him bath . it's great time together with ur kid, fun time. baby is also enjoying | Dec 05, 2016
my baby is one year now.. should I continue oil massage, as everyone in house saying I should stop now. is oil affects skin color? for first few months we applied coconut oil and after that started dabar lal oil so should I now use coconut oil. | Nov 11, 2016
Mm | Nov 11, 2016
Mm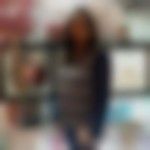 | Nov 10, 2016
What to do in winters. | Nov 09, 2016
one stop solution for all massaging doubts http://www.worldofmoms.com/articles/doctors-are-warning-against-these-mistakes-while-massaging-your-baby/4373/2?utm_source=facebook.com&utm_medium=social&utm_campaign=FCWOM&utm_content=article-doctors-are-warning-against-20161109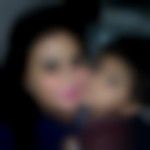 | Nov 09, 2016
Oil messaging is never harmful no matter what the age is, so one can continue it till the baby feels shy to get it done from you. But in winters even if your kids are teens or pro teens or whatever age they are in, ask them to apply coconut oil before bath or if applying before bath, at-least keep a gap of 45 mins atlest. Message till the oil gets soaked in completely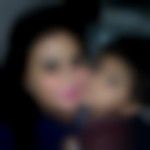 | Nov 09, 2016
johnson's baby products have been in news for having something not suitable for kids. So better avoid using it. The best oil for babies, atleast recommended to me by my doctor is Coconut oil. So I prefer it the most. | Nov 08, 2016
olive oil should not be used for massaging its not good for baby skin. i m using johnson baby oil no allergy n baby enjoys a lot. after massaging he goes to sleep very easily. u can also use himalaya massaging oil or olymessa also. | Nov 03, 2016
hi.. I use almond oil mixed with olive oil.. is this ok ?? | Nov 01, 2016
I have been using mustard oil for my baby. is it good and safe for him?he is five months old.. | Oct 30, 2016
Johnson and Johnson baby products have been in news for containing cancer causing agents. please stop using. Try Olemessa massage oil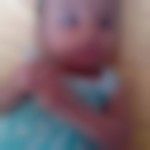 | Oct 30, 2016
I was using johnson baby oil . now stopped . in a week after using oil baby got allergy. His skin turn to normal after stopping this oil in two days | Oct 30, 2016
My baby is 2 months old.. i m using jonson baby oil ...is it ok use that oil | Oct 29, 2016
My baby 6months old how many times I should massage him. | Oct 29, 2016
Using olive oil exclusively harms the baby skin. Olemessa massage oil is the best oil with appropriate concentration of natural oils. It makes the baby skin smooth and also helps retain fair complexion. | Oct 28, 2016
don't use OLive oil it's may causing allergy to babies skin.. better using of coconut oil, sesame oil or milk cream..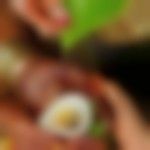 | Oct 28, 2016
hi all. i am a new mom.. i am sure all of us are bewildered and excited to have this tiny bundle of joy in our hands .. finally after months of pregnancy and labour.. so obv getting to do something for them calls for the new parents to seek guidance from the experienced and to stay informed .. and so on this grounds i have been researching quite a lot online and by speaking to other moms and the experienced.. i came across a blog here saying olive oil is good for massage for the baby.. however i understand that infact olive oil isnt good as it contains some enzyme which depletes the baby's skin of its natural essential oils and eventually destroys the basic protective layer.. pls new moms.. pls chk your resources to confirm and follow accordingly.. | Oct 25, 2016
10-15 minutes time difference. | Oct 24, 2016
Mustard oil is actually very good for baby's muscles. But the only drawback is it's darkens the skin. You can use olive oil, coconut oil and sesame oil too.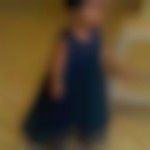 | Oct 24, 2016
Hi m I use musturd oil for baby massage? And what should be the time difference between baby massage n baby bath? | Oct 23, 2016
Hi vishakha I sit on a stool on the floor but she doesn't stay.... | Oct 22, 2016
Sarah - don't sit on height or bed. try sitting on floor( open area). So that she doesn't falloff or hit anything else.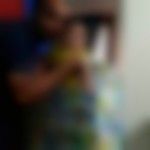 | Oct 22, 2016
thank you.. | Oct 22, 2016
Hi. my baby is 8 n half months now n she's a hyper baby... She doesn't sit quiet while I massage her.... She keeps rolling over... Last time she just escaped a fall. I want to continue the massage till one year but it seems risky.. Wat do I do? | Oct 22, 2016
thanku :-) | Oct 22, 2016
Hi.. give massage to your baby by your own hand or by any family member upto at least 6 months that is best one and v less chance of crying as per my experience.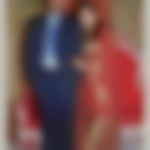 | Oct 22, 2016
massage is must atleast for one year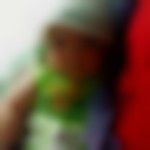 | Oct 22, 2016
Thankqqq , olive oil is gud for massage it can be continued till 1yr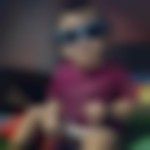 | Oct 22, 2016
olive oil is very good for massage, but only during winters | Oct 21, 2016
hello.. my baby is 6 n half month.. she cries alot while oil massage.. can anyone suggest what to do? till wat age oil massage is important?? | Oct 21, 2016
hi... can we give massage to 10+ month baby n which oil is gud n will my baby gain weight ..ideally till how many months can we give massage | Oct 21, 2016
thank you for the information