Health
Amla(Gooseberry) Benefits & Ways to Include It in Child's Diet & Recipes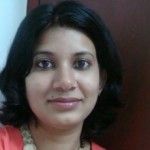 Created by Sreelakshmi Updated on Nov 21, 2019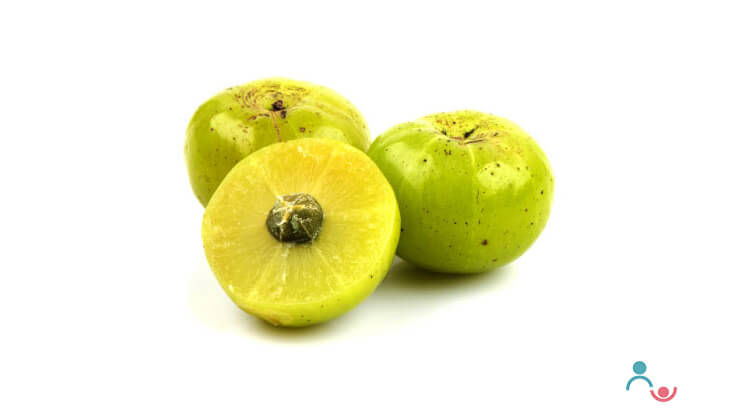 It is believed that a sage named Chyavan blended together certain revitalizing herbs, fruits, and spices and devised a recipe for our overall well being and strength more than a thousand years ago. The principal fruit used in the ancient elixir called Chyavanprash was 'amla' or the Indian Gooseberry. Today Amla is an indispensable ingredient in a number of Ayurvedic medicines. The Indian Gooseberry is rightly named 'Amalaki' in Sanskrit language meaning "the sustainer" as modern science to has backed the medicinal properties of this fruit. [Know - Is It Safe to Eat Amla During Pregnancy?]
Autumn is the season when Amla is in full glory and available in plenty at the local vegetable vendor. Amla can be sourced and preserved in various forms and given to your child for his/her holistic well being. Because of the numerous benefits the fruit offers, amla can help prevent infections in a child and boost his immunity – that too, for a lifetime. Instead of depending on supplements and worrying sick due to environmental factors, our own Indian Gooseberry can be included in the diet to make our kids resistant to common infections.
Health Benefits of Amla for Your Child
This nourishing fruit provides abundant health benefits. Amla has the highest concentration of vitamin C among all the natural sources. It contains more than 80% water and is packed with protein, carbohydrate, fiber, minerals and vitamins like Calcium, Phosphorus, Iron, Carotene and Vitamin B Complex.
Fights Against Infections: Amla is rich in Vitamin C and thus helps in improving the defence mechanism of the body to improve the body's resistance to common infections like cold and flu. These tangy a natural source of Vitamin C, and when included in your child's diet, they help in improving the body's resistance
Helps to Ease Constipation: Amla has natural laxative properties to provide relief from constipation. It is an excellent source of fiber and promotes good digestion and healthy bowel movements. Regular consumption of Amla can help in making the intestinal tracts thoroughly clean
Builds Immunity: Its antibacterial properties help to build better immunity and the astringent characteristics of the fruits help to build up the body's immune system – making your child healthier
Boosts Appetite: Have a child who does not wish to eat? Include just a few Indian gooseberries in your child's diet, along with some butter or honey, and watch your child feel the urge to eat. Amla also helps in gaining weight in children
Prevents Anemia: To improve your child's blood iron levels, make Amla a regular part of his diet. Amla is abundant in iron and can effectively fight anemia in children
Fights-free Radicals: Its powerful anti-oxidant properties help to fight against free radicals that are responsible for the development of different types of cancers and cell degeneration
Good for Skin: It is good for the skin too as it can help clear out pimples and acne caused due to impure blood. Amla juice with honey purifies the blood and makes the skin clear and glowing
Good for the Brain & Improves Memory: Chyavanprash nourishes the brain cells and enhances co-ordination and memory power. The tonic is good for students as it increases retention and recall
Helps in Getting Nutrients from Food: Amla enhances food absorption and thus helps to assimilate the nutrients of the food that one eats. This further helps in eliminating toxins from the body, keeping the child in optimum health
Amla Is Great for The Hair: Amla oil nourishes the hair roots, promotes hair growth and is believed to prevent premature greying. Regular massage with Amla oil is also believed to help with dandruff and itchy scalp, two common conditions that plague a child's hair
Good for Liver Health: The liver assumes a lot of importance when it comes to our overall health. Amla improves liver functioning and is believed to improve the functions of the heart and strengthen the lungs, thereby making one healthier
Take Some Yourself too!: And not just children, Amla is also good for us adults. In several human studies, Amla has been proved to be helpful in treating diabetes and heart ailments. It helps in anti-aging too and improves longevity!
How Can I Include Amla in My Child's Diet?
Since Amla can make a profound impact on the health and wellness of your child and also the entire family, including it your family's diet is a wise choice. There are many ways to introduce this wonderful fruit in your child's diet, and once your child develops a taste for it, you will notice a clear improvement in your child's overall health. Autumn is the right season to pick up these fresh, succulent berries from the market, though it remains available in winters too. Choose the berries that are blemish-free as they are the freshest and best. Though fresh amla is available seasonally, it can be dried or pickled to be used throughout the year in different ways. Below I've given three simple yet soulful healthy recipes you could try for your child.
Some Amla Recipes for Your Child
Here are a few interesting amla's (gooseberry) recipes which your child will definitely love it. Read here 
#1. Simple Green Amla Chutney
Amla Chutney Ingredients:
Fresh Amla- 250 gms
Coriander Leaves- a small bunch
Ginger finely chopped/Grated- 1 tsp
Green Chillies/Black Pepper- Depending on the spice buds
Salt – As per taste
How to Make Simple Green Amla Chutney?
Cook the gooseberries till soft. After you deseed the amla, grind the cooked amla with the washed and chopped coriander leaves, grated ginger, green chilies, and salt. This chutney tastes good with dosa varieties. You could even serve as a spread for bread sandwiches/ vegetable wraps or even with snacks such as samosas/pakoras.
#2. Amla Raita
Amla Raita Ingredients:
Amlas-3-4 steam cooked
Beaten Curd/Yoghurt-1 cup
Green chillies-1 or as per taste buds
Grated coconut - 2 tsp
Chaat masala-1/2 tsp
Asafoetida/Hing-1/4 tsp
Cumin seeds-1/2 tsp
Salt to taste
Oil for seasoning
Chopped coriander leaves for garnishing
How to Make Amla Raita?
Grind the steam cooked amla along with grated coconut and green chilies. Add this mixture to the beaten curd. For the seasoning heat 1 tbsp oil in a small pan, add cumin seeds and asafoetida and sauté till the seeds crackle. Remove it from the flame and pour it over the raita. Mix it well with chaat masala. Garnish with coriander leaves. Serve with your child's favorite parathas or rice varieties.
#3. Easy Gooseberry(Amla) Sharbat
This is a cooling and refreshing drink which your little ones would appreciate and enjoy.
Amla Sharbat Ingredients:
Gooseberries: ½ kg
Sugar -200gms or as per your sweet tooth
Black Salt ½ tsp
Cardamom Powder –for flavor
Mint leaves for garnishing
How to Make Gooseberry Sharbat?
Cook the berries till soft. Once they cool, deseed them and blend them along with the sugar and 1 cup chilled water in the mixer till you get a smooth paste. Then transfer the liquid in a bowl, add the salt and mix well. Dilute and serve with ice cubes and garnish with mint leaves. [Also Know - Herbs That Heals in Vomiting, Heat Stroke, Dental Problems & more]
Apart from these recipes, you may give your child the traditional Chyawanprash for better immunity. For children who dislike the sour taste of amla, one can try amla pickle and amla murabba (Whole Gooseberries simmered in cardamom flavored sugar syrup) that are yummy traditional preserves of Amla. Processed Amla Candy is widely available in supermarkets these days and is handy to give your child on a daily basis. Including the superfood AMLA in our diet regularly goes a long way in establishing a robust and healthy life.
This content has been checked & validated by Doctors and Experts of the parentune Expert panel. Our panel consists of Neonatologist, Gynecologist, Peadiatrician, Nutritionist, Child Counselor, Education & Learning Expert, Physiotherapist, Learning disability Expert and Developmental Pead.
Kindly
Login
or
Register
to post a comment.