Child Psychology and Behaviour
Bullying in children: An Underrated harassment (Part-1)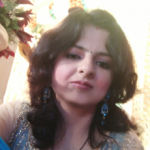 Created by Shikha Batra Updated on Dec 21, 2015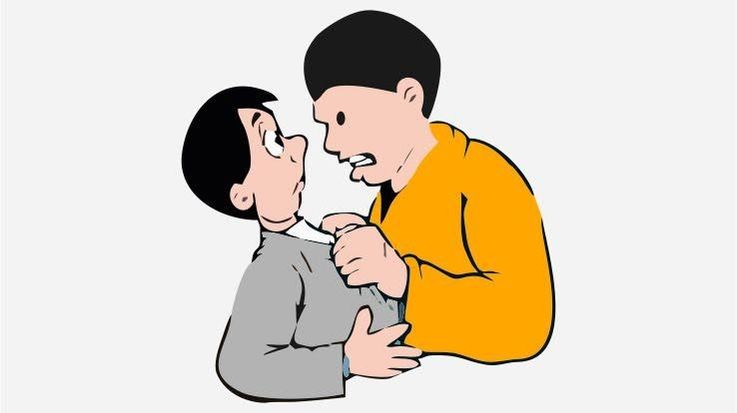 Case 1: 3-year-old Rajan muttered, "Mama I do not want to go on that slide, let's go back home right now." He held her hand and kept pulling her away at the mere sight of a tall strong boy who had just entered the play area. His mother was surprised with this abrupt change of mind cause since yesterday he had been excited to go to school and play on the swings. Mamta had gone to attend PTM in the school, with Rajan, to discuss concerns raised by his teachers regarding his eccentric behavior in recent days. She came back home puzzled about this sudden unusual change in his behavior at school? Also her mind went into a tizzy wondering whether those bruises she saw a few days back on Rajan's body had anything to do with this dominating tall boy. On enquiring, the only answer she got from her son was a freaking scare on his face as if he had just come back home after a one-on-one with a ghost.
Case 2: It had become an everyday drama at 6'0clock in Sona's home. A 6-year-old, otherwise an extraordinarily bright child, would just not budge since last few days until her parents agreed to drop her privately to school and not use the school bus. No amount of sops, comforting words, or promises would settle the deal. Her parents were quite flummoxed on her unusual behavior, as she had not taken even a single day off from school in past two years but would nowadays threaten her parents to not attend school if sent by the school bus. Her parents could sense something was just not right in the bus. On confronting children who used to board the bus from her stop, they realized she was mocked at, verbally teased and threatened of dire consequences by a group of 5th graders. Sona's parents were embarassed and tormented on realizing what trauma their child was going through everyday right under their noses.
Case 3: Sahil, an eleven year, plump and otherwise jovial boy was becoming difficult. He would sit for hours in his room behind closed doors and would avoid going out with friends in the evening. Once his mother finally managed to sneak in throug the window and could see Sahil looking into the mirror touching his chin hair and talking to himself. She heard him saying "Dadiyal bhansa (fat buffalo, one with beard) kaha tha unhone mujhe, I will not leave them." Later they found out that his friends were making fun of the bodily changes he was undergoing during puberty. 
Case 4: Medan, a 17- year-old thin, lean boy who was quite excited to join his new college and had spent all his pocket money on buying fashionable trendy clothes, no longer seemed to be even close to being called 'happy', just two weeks after his classes had begun. His parents  ignored this change considering it to be one of those transitions  from being a school boy to a "faccha". On pestering Medan disclosed to his elder brother that his classmates as well as seniors deride his thin lean physical appearnce as well as his feeble voice and referred to him as 'Gay'. They would not involve him in group activities and keep him at arm's length.
The above mentioned 4 cases each different from the other in parameter--age of the children; stages of school ranging from a preschooler (Case 1 ) to a young adult  (Case 4); the  difference in the way they were being targeted—have a common thread. In all these cases, victims were subjected to 'bullying' by other child/children either by use of muscular bravado or namecalling or comments on physical appearance. The immediate response of all the victims was to retreat to their shell in order to avoid 'bully/bullies' even if that meant not going to school or avoiding the use of school transport or even confining themselves to their room.
To understand what these children were going through, we need to know the answers to the following questions: 
Q. What is bullying?
Bullying refers to repeated, unprovoked, harmful actions by one child or children against another. The acts may be physical or psychological. Physical, or direct, bullying includes hitting, kicking , pushing or other forms of physical assault or coercion. Psychological bullying includes name calling, making faces, teasing, taunting, spreading rumours, and making threats. Indirect, or less obvious and less visible, bullying includes exclusion and rejection of children from the group. 
Q. Who are bullies?
Bully/bullies refers to a blustering, quarrelsome, overbearing, person/s who habitually badgers and intimidates smaller and weaker people.
Q. Who is a bystander?
Bystander is someone who sees or knows about bullying or other forms of violence that is happening to someone else; they can be either part of the problem (hurtful  bystander) or part of the solution (helpful bystander).
Bullying is one of the most unfortunate experiences that marks many childhoods. It is in most of the cases ignored, underrated, attended to with casual approach  by parents, caregivers, teachers and society at large.  Bullying can be  detrimental and can pose serious threats to an individual at a later stage. The effects of bullying can range from :
a.    depression 
b.    low self-esteem
c.    health problems
d.    poor grades
e.    suicidal thoughts
Have you ever noticed any such incidences of bullying with  your child or children in your family? If yes, please share your parallel experiences .
Immediately following would be my next blog on how to identify signs of bullying, the role of parents and advice for the child who is being bulliued.
Disclaimer: The names of persons used and incidences mentioned in this blog are fictitious and have no relation whatsoever to any person living/dead.
This content has been checked & validated by Doctors and Experts of the parentune Expert panel. Our panel consists of Neonatologist, Gynecologist, Peadiatrician, Nutritionist, Child Counselor, Education & Learning Expert, Physiotherapist, Learning disability Expert and Developmental Pead.
Kindly
Login
or
Register
to post a comment. | Dec 25, 2015
Thanks Sonia Dua for your feedback. I agree completely with u schools,parents,teachers and children should all work in close conjunction with each other to unroot this underrated harassment. | Dec 24, 2015
I always enjoy your column. Your articles helps us realise our critical and crucial problems in our society and how can we solve them in constructive and practical way. Totally agree with you bullying is matter of great concern and makes children experience in school and in general life miserable and at time frightening. Our joint work must be springboard for serious, effective and sustained program of action encouraging children to speak and ask for help. | Dec 24, 2015
Hey Sireesha! I completely agree with u! Adults including parents when create unnecessary pressure on their children to do well not because they have the calibre to do it but to outperform their cousin /friend/neighborhood child,it does seem insane. They forget each child is unique and born with different set of genes and in a different environment in which again parents have a major role to play. So how unjust we are in comparing two kids and making one outshine other. How right it is to beat children at home and ban corporal punishment in schools? That's again one serious topic for discussion and calls for parents to introspect. | Dec 23, 2015
It happens the same with children when adults bully them n comparing them with other kids in family... I don't understand how to say them to stop doing it.. | Dec 23, 2015
Thanks Jyoti Dua! I quite liked the idea of workshops and rolé plays to be done with kids in school. I believe if this is implemented and schools could invite experts or psychologists who could discuss with children what actually has been happening with them is a serious form of harassment, share strategies to deal with bullying and apprise them that it needs to be immediately brought to the notice of concerned authorities. Interestingly ,not only child being bullied suffer in life because of emotional trauma he/she has gone through but the bullies also at a later stage could get into serious trouble and may have criminal track records if not checked at an earlier stage. Thanks again Jyoti for your feedback. I really appreciate it! | Dec 22, 2015
Hi shikha Its quite informative. In my teachimg experience,I noticed that most of the kids who get bullied dont even reliase that something can be done to prevent this n this feeling could be due to many factors n lack of support from parents n school. If parents work in conjunction with the school n other people who kids get in touch with more often,then these issues can be dealt in many ways. Like the cases you mentioned here,we do something similar in our classrooms like scenarios n we call them'Role play' and we ask kids questions like how they would react to something like this if they were the one being bullied in that scenario x or what should hv been done here if they were the witness here and we found that we got the best answers from the kids themselves.. such workshops have been very helpful for kids n we encourage parents to do the same with their kids at home only. Not only it helps kids in understanding but also gives them a fair confidence to be able to deal with such situations in real life very well. Also,In my opinion cyberbullying is affecting kids even harder than one can imagine so going thru with kids abt such incidents of bullying with the help of websites like ceop does help. Also,sometimes Just having a casual conversation with kids abt bullying over the meal times can help too as you want to tell them its ok n one can deal with it as sharing of the problem is the key solution to it n half of the battle is won by sharing only and we as parents, as u said we always have to be vigilant of their unusual behaviours. I enjoyed reading your blog shikha and found it very informative as it answers many questions parents may have in their minds. Hope to read many such more | Dec 22, 2015
Thanks Bipin! I appreciate it! Yes my next blog is in continuation with this one wherein I have gone a step further to describe bullies and why they have become so, Steps to be taken by parents and caregivers and advise for children being bullied. Please go through it and share your thoughts on the same. Thanks for your feedback. | Dec 22, 2015
Hi Tarun! Thanks for your feedback. Please read my next blog which is live already. You will find some useful tips to be given to your child whom u feel is being targeted. Hope that helps! | Dec 22, 2015
Shikha I admire d way you present your blogs. The examples given help us connect immediately w/ d topic being dealt with. Hope your next blog will be on similar lines n throw some light on how to deal with bullies. thanks for touching upon such an imp issue. | Dec 22, 2015
Thank you so much dear for this article. I'm mother of 6. 5yr old boy. my child can't reply to children who abuse him,hit him etc. But he wants to play with them. I don't know how do I react to them. I feels hurt for my child. please suggest. THANKS | Dec 22, 2015
Thanks Anuradha for sharing your thoughts. I completely agree that we should keep a check on our own children as well from their behavior with siblings/cousins/ agemates and ensure they are not bullying them. We should guide them to accept others with their weaknesses and not use these for teasing or hurting them. | Dec 22, 2015
Hi Shikha, very relevant and important topic. As parents, we never think that another child can harm your child. This is something to keep an eye on. In addition to watching out for signs that your child may be bullied, it is equally important to watch out for signs that your child is becoming a bully and nip it in the bud. Looking forward to read your thoughts in the next blog. | Dec 22, 2015
Hi Shikha, thanks for discussing this important topic.. I think every child goes through this kind of abuse in some form or the other.. Pls explain how to make kids to share or discuss things with us and how we as a parents can help.. Waiting for ur blog | Dec 22, 2015
Hi Shikha.... thanks for discussing this topic through your blog. Looking forward for your next blog about dealing with this mania. | Dec 22, 2015
Hi Vini! Please wait for my next blog. I am sure u would get your answer. Tkcare | Dec 22, 2015
Looking forward to read your next blog | Dec 22, 2015
Yes shikha ths is a very common problem faced by parents these days.. I can c its harmful effects on my son whoz goin to b 5 soon but cant do much for him... feel vry tensed for him... pls help | Dec 21, 2015
Thanks Ekta for the positive feedback! | Dec 21, 2015
Thank you SHikha! This does help a lot and I second you when you say incidences of bullying gets ignored or unnoticed by parents or teachers as mostly children do not report the matter to authorities for the fear of being singled out.
+ Start A Blog
Top Child Psychology and Behaviour Blogs
Top Child Psychology and Behaviour Talks
Top Child Psychology and Behaviour question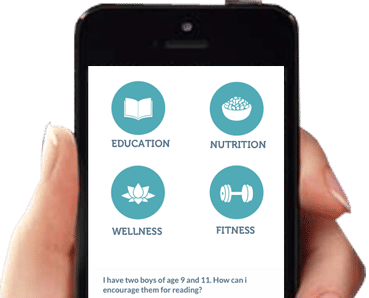 Download Parentune App
Please enter a valid number

{{trans('web/app_labels.text_Heading')}}
{{trans('web/app_labels.text_some_custom_error')}}
{{trans('web/app_labels.text_Heading')}}
{{trans('web/app_labels.text_some_custom_error')}}