Parenting
Child Psychology and Behaviour
Bullying Causes, Reasons & 8 Tips for Parents to Help Children[Part 2]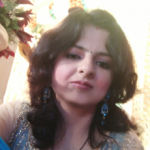 Created by Shikha Batra Updated on Dec 22, 2015 The latest episode of bullying which went viral on social media, after the mom of the 9-year-old "Quaden Bayles", put a video of him crying to kill himself. Quaden suffers from dwarfism, meaning, his height is below average for his age and makes a ripe target for bullies at school. The fact that his mom has to delete the video and posts and even erase all social media presence is another story for bullying episodes where even adults are involved.
Question is why, and more so what now? Bullying occurs in different ways, from different sources and even at different levels. Is it a pathological disorder, treatable with counseling and medicine? Or is it just a social order which needs long-term efforts to repair? What can you do as a parent, to help your child who is being a victim? What should you do as a parent or a teacher to help the child who is being a bully? And another least addressed the question, what should a parent of a bystander child do?
Who Are Bullies?
It is interesting to note that bullies are not born but they are raised and by bullying they attempt to gain superiority or control over another child. A child becomes a bully to, possibly, make up for the lack of attention of parent/s at home and lashes out at others for attention. They usually come from dysfunctional families. A bully may not be a strong person as he appears to be and the outward behavior he chooses to show is to mask their true inner feelings. In fact, in real life, he tends to be struggling with self-esteem. They usually tend to fail to regulate their emotions and can get angry with their victim at even minor things.
Where Do Children Pick-up Bullying?
In my previous article on child bullying & harassment, I had discussed how bullying has trickled down to the youngest of the students including kindergarteners, sometimes, thanks to TV shows with animated cartoons in which a bunch of characters leaves no stone unturned to tease the weaklings physically or verbally. For example- in 'Chotta Bheem' Kalia teases Dholu and Bholu by calling them names as 'dimwits' for their weediness;  in 'Luv aur Khushh' Ugra who calls himself "Rajkumar Ugra" has become a laughing stock for his friends for his boisterous nature, in 'Kisna' Champu and Bhondu make fun of Suddhi for his enervation; in 'Doraemon' Jian and Soniyo make fun of Nobita for his laziness—are some examples of where children could be picking up cues. Similarly, children see violence in movies and videogames and copy it. Bullying by a sibling is though is another circumstance where one child bullies and dominates the other. 
The aggressive child targets the most vulnerable child by hitting below the belt i.e. his/her drawbacks such as shy nature, short/tall stature or sensitivity, or they are perceived as different. Even the teacher's favorite students are targeted for their popularity. It is when teasing crosses the line into bullying and becomes traumatic, should parents and teachers come into the picture. They should take the matter seriously as the effects of bullying can be serious and affect a child's self-worth and sense of safety. What Parents Should Advise a Child Being Bullied
You can start with the following advice for the victim of bullying. This is the part where you are also helping the victim's self-esteem, with the ways the victim can build his/her support environment.
Assure your child that it is not his fault. Emphasize that it is the bully who is behaving badly and not him
Praise your child for doing the right thing by talking to you about it
Tell him to avoid reacting to what the bully said by not being upset, angry or teary. Also, teach him to strongly say a 'NO' and tell the other child to stop hurting him through role plays 
Guide him to avoid fighting or bullying back as this could escalate violence. It is best to tell the bully firmly and clearly to stop, then walk away from the situation or seek help from any responsible adult standing by such as a teacher or a neighbor.
He could hang out with buddies to make sure he is not alone with the bully.
Let him know it is not a good idea to skip school or avoid friends, sports or clubs because he is afraid of the bully. He has every right to be there just as much as the bully does.
Seek help from an adult by talking to someone he trusts.
Choose some activities that he is really good at and highlight his strengths. This would help the child feel good about himself and develop better self-esteem. 
We have swept this issue under the rug for far too long, it is time we all raise our voice against this crisis. We need to address this underrated form of harassment, against children of all ages to stomp out bullying. 
If you are with me, please come up with strategies to prevent bullying or you could even share what you have been doing to ensure that your child is safe from its clutches.
This content has been checked & validated by Doctors and Experts of the parentune Expert panel. Our panel consists of Neonatologist, Gynecologist, Peadiatrician, Nutritionist, Child Counselor, Education & Learning Expert, Physiotherapist, Learning disability Expert and Developmental Pead.
1. The Psychological Effects of Bullying on Kids & Teens - masterinpsychologyguide.com
2. Opinion: Bullying in schools and its relation to parenting and family life - aifc.go.au
3. Family Matters When It Comes to Becoming a Bully - psychologytoday.com
4. Psychological processes in young bullies versus bully‐victims - ncbi.nlm.nih.gov
5. School Bullying is Nothing New, But Psychologists Identify New Ways to Prevent It - apa.org
Kindly
Login
or
Register
to post a comment. | Feb 24, 2020
Very good advice Shikha. We need to be practical while dealing with the social issues of the children, as they are still in their formative years. All the research suggests that children can overcome even the biggest emotional scars given the right environment and support. Support is very important for kids to come out stronger from bullying and not weaker.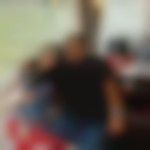 | Aug 18, 2017
hi i m padmini my daughter is 4 year old and i teached her rhyme but she dint say anything in her class. pls suggest me how teach her and she will learn easily | Apr 01, 2016
Very well said Himani khanna! Thanks for your feedback!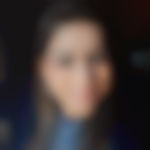 | Mar 12, 2016
We all need stand against bullying by taking measures at home in school and at community level . Well written article. | Dec 29, 2015
Hi kavitha! Thanks for yr feedback. I would advise you to please confirm from his classmate/neighborhood friend/ close friend whether that has been the case. Please ensure when u ask this child it's neither sounds like a complaint nor a doubt. Just a casual discussion without revealing what your child is going through as it could pass on some hints about yr child that all is not well. Secondly , once yr doubt is clarified and you are sure that he is actually being bullied u could try steps given in the blog. If that's not the case and it's yr child's own assumption that it's him versus whole class,then please talk it out and help him make friends and clarify his doubts by letting him know that it's not as bad as it seems to him. Hope this works! | Dec 29, 2015
Very much informative blog Shikha... My son is 6years old. He does not mingle with anyone. He just wants to be at home. He is complaining of getting hit by someone or the other every day. How do I handle this situation? Please help me. | Dec 27, 2015
Thanq so meh Shikha. I will do as u have advised. I will ask my husband to do man to man talk with him and figure out what is bothering him. God bless u! | Dec 26, 2015
Well said Dr. Deepak! Compeletely agree with u on this. A child who retaliates or who is taught to do so with fists and punches is no better than the person bullying them. We should teach our children non-violent dispute resolution techniques which involve use of words, or walking away,bringing the incident to the knowledge of an adult to involving school authorities. Thanks for your feedback Dr. Deepak. I appreciate it!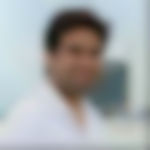 | Dec 25, 2015
Well addressed issue indeed ,shikha .This is a worldwide illness that plagues educational institutes right from playschool till higher classes and sometimes even in professional colleges too. I hope parents (selected few) who teach their kids to hit the other kids and praise them for being "brave" by doing so , do learn something from this informative blog. These people should remember being a bully is never a sign of strength ,it's a sign of weakness . | Dec 23, 2015
Thanks Carol for sharing your personal experiences. I am sure that would help others to understand how sensitive the issue is and any wrong step taken by school or parents could affect the child by having impact on his psyche. The bully or the victim might undergo depression or have low self-esteem and in extreme cases might have suicidal tendencies.. if the matter is not dealt with sensitively. THe steps taken by your child's school were apt and corrective in nature too. It resulted in children having no hard feelings against each other and also take the message back home that it is not good to target someone by attacking on their weakness. As I mentioned in my blog as well, the motive is to deal with the problem practically rather than retaliating against bully or holding grudges against him or his family members. Thanks again for your feedback. | Dec 23, 2015
Shikha, Rightly said as "Underrated Harassment". Most of the time, children get bullied in school as they spend a lot of time there. But Some schools don't take it very seriously and they are not ready to take the responsibility of dealing with the situation. I think one of the important questions we all must ask the management before we take admission in schools is how they handle bullying. In my case, school's guidance counselor and class teacher helped me to a great extent. They handled the situation in an amicable way. This incident happened when my little one was in preschool. In the bus, 2 siblings one in gr 3 and another in gr5 had been calling names and abusing my little one. My son was neither emotionally nor physically hurt as he was too small to understand. But he only sensed that they were ridiculing him. since my son always tells me everything that happens in school, he came and told me the incident and asked for some bad words to call them back which made me realize that even if the child is bold enough to face the bully, there is another major risk i. e he himself can turn into a bully. we were quiet confused whether to approach the parents or the management. The parents can turn defensive or if the management is strict with the bullies, the situation can get worse for my son as he had to travel with them everyday. For the time being my son and I role played and had some dialogues practiced to tell them to stop and also to ignore them. It went well. But still I approached the guidance counselor and the class teacher for help. They spoke to all 3 children at the same time and they mainly focused on the feelings of my son how it would hurt him. They made all 3 to spend sometime together for the next 3 days in the counselor's office reading corner during recess where they read to each other, drew pictures together, on the last day they gave cards to each other. I liked the way they handled the situation as the kids didn't have hard feelings at the end of the day. In the guidance class they discuss the strategies, read books, and do role play different scenario regularly. in fact the scenario is given to groups of children and children themselves plan and act how to react to the situation.. The counselor gives her feedback. This helps the children to make the right choice. As you said, if the behavior is nipped at the beginning itself, every one will have a safe environment. I think we must also explain the children the role of the bystander - how one should stand up for protecting any child when he gets bullied. | Dec 23, 2015
Thanks Ekta! Well I believe u need to follow your inner voice and talk to your son. Take him for a movie or a long drive and discuss these issues without being judgemental. please don't react when he tries to open up as that can make him avoid sharing his heart out and not divulge what he is going through. You could even ask his father to have a talk with him or talk to his close buddies to clarify your doubts. Hope this helps! | Dec 23, 2015
Thanks Bipin! I am glad u found it useful! | Dec 23, 2015
Thank you so mch shikha for this blog. My 10 year son does not share easily whether he has some issues or problems at school but I have this feeling that he is not happy with his friends circle. What should my role be as a parent to help him open up and then solve his problem . Please guide me on this. | Dec 23, 2015
Hey shikha it was worth waiting for it. Replies most of our doubts. Thank u again. keep writing!
+ Start A Blog
Top Parenting Blogs
Top Parenting Talks
Top Parenting question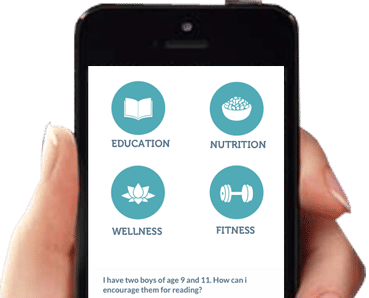 Download Parentune App
Please enter a valid number

{{trans('web/app_labels.text_Heading')}}
{{trans('web/app_labels.text_some_custom_error')}}
{{trans('web/app_labels.text_Heading')}}
{{trans('web/app_labels.text_some_custom_error')}}