Parenting
Baby's First Year Developmental Milestones - Cognitive, Motor & Verbal Skills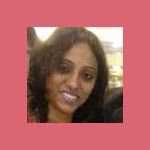 Created by Sugandha Tiwari Updated on May 22, 2019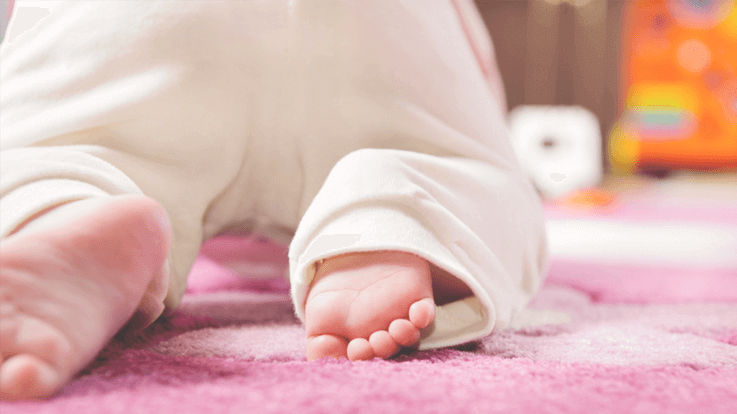 It's your baby's first birthday and it's time to celebrate. While you must be reminiscing about the past one year, which incidentally resembles more to a roller coaster ride, than those cute parenting pictures you have seen online, you must also be equally anxious to see how your little one shapes up in the coming years. When will she talk? What will her first words be? When will she walk? Will she be as intelligent as you think? [Also Know - 3-6 Months Baby's Vision, Hearing & Sleep Milestones]
There is an incredible spurt of growth in your baby's overall development in the first year itself. She is not just taking her first few steps but also attempting to speak her first few words and communicate with you through the use of gestures, eye contact, and vague sounds. And while you prep up your camera to catch all these glorious moments, we bring to you a crips blog to know what all is happening vis-à-vis your baby's development.
Major Developmental Milestones Between Infancy & Toddler Ages
Here are major developmental milestones between infancy and toddler ages. Read about these
Your Baby's Motor Skills
Your baby has progressed from holding her neck, sitting independently, crawling all over the home to walking with support and soon without support. She might hold onto your hand or a piece of furniture for support, or just walk along the wall. But here a watch-out! Your baby at this stage will not know which objects are stationary and will support her weight. So be careful at all times to make sure that she is safe and the physical space in which she is moving is clutter free and baby-proof. Remember, she is in a completely exploratory stage and wants to touch and feel everything around. Keep those delicate breakables out of her reach.
She might begin feeding herself with her tiny fingers. She can grasp tiny beads, pebbles, pieces of paper, raisins, etc. She will now hold her milk bottle and little tumbler to drink water. You can give her a slice of soft food to eat and she will be independent. She will also love to play with tiny objects and eatables. But what babies love the best at this time? Banging objects that create lots of noise, so be prepared for the ruckus. [Also Know - 12-18 Months Baby's Developmental Milestones]
Your Baby's Cognitive Skills 
As your baby reaches her first birthday, she has started comprehending that objects have names and they have functions. She is inquisitive to find hidden things, manipulate items to get a response - drop a cup, bang the bowl on the floor and listen to the banging sound. Now, with her growing attention span, you can start teaching her about the world around her. Teaching may not mean academically, but familiarizing her to objects and people beyond her immediate environment. This is best done by frequently talking to her about the same and taking her out with you when possible. 
She will understand the proper use of objects like a toothbrush, hair-brush, spoon, cup and demonstrate the same in a playful manner. She will imitate your actions and gestures and follow your simple directions. She will also love music and rhythmic patterns. 
Your Baby's Verbal Skills 
By the end of the first year, your baby is though still relying on pointing, gesturing and throwing things to communicate, but she has now probably progressed from cooing to producing bilabial sounds like "ba ba, da da". She is beginning to respond to her name, understand no, sometimes heard saying mama, or imitate sounds made by you. She is enjoying looking at bright pictures, animations, and nursery rhymes, sung repeatedly to her. [Also Know - 7-9 Months Baby's Communication, Motor-skills Milestones]
Your Baby's Social Skills
Your baby's mood at this stage is quite unpredictable. At one moment she might cling to you, and at the other moment, she might be wandering on her own completely. While most of her behaviors are communicating something, primarily they are all attention seeking. She would react to unfamiliar people with shyness, might show preference to specific caregivers, have a favorite toy or place at home, wants to go out with you and help you in getting dressed by extending her arms. She would show preference to being around people than playing with toys mostly. 
Kindly
Login
or
Register
to post a comment. | Nov 01, 2019
Hello doc. may baby is 4months old.. he always making bubbles is that normal? at he has a sound over his back.. like have same plem.. is that dangerious? | May 24, 2019
My name of baby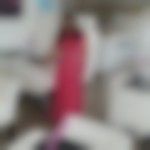 | May 23, 2019
ņj | May 23, 2019
t | Oct 06, 2017
nice blog thanks for letting us know the developmental stages. | Sep 28, 2017
nice one | Sep 28, 2017
hmmmm xo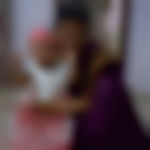 | Sep 28, 2017
Good one. Thanks for d info..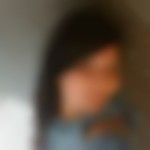 | Aug 03, 2017
thanks for sharing the information its really helpful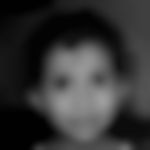 | Jul 28, 2017
superb.. thanks for info.. my baby doing good in all areas.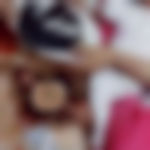 | Jul 26, 2017
my baby is 2 months old wen wil he hold his head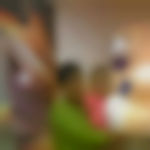 | Jul 26, 2017
beautifully describe the tiny n loveable points... I am experiencing of all above these moments ..n I m so glad to touch her n feel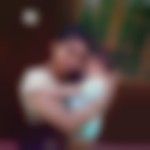 | Jun 12, 2017
my son s 4 month can I give rage malte for him | Jun 10, 2017
my baby boy is 6 months old but he still don't roll over what should i do ? how can i start him solid food ? i m giving him cerelac n apple puree in semi solid form ? | Jun 08, 2017
my baby s 8 month but she nt crawling n sitting without support when she ll do ? but she s touching things,holding,rolling around,pulling things, saying appa appa mama n all.. if i give any soft foods she doesn't knw to eat wit gums I m mashed completely n give her.. what can I do for that too?help me out for those 2 probs..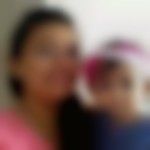 | Jun 07, 2017
it's feel very nic day my baby achieve all this milestones except weight... her weight is 6. 4 kg.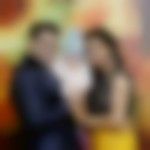 | Jun 01, 2017
very nicely written. it's a great feeling seeing my baby achieving these milestones one by one.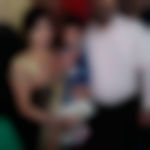 | Jun 01, 2017
thanks, it's very helpful !!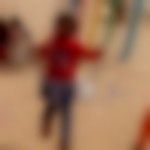 | May 31, 2017
hi all. my baby completed 6 months. please post me a food chart for him. i started ragi and apple puree from 5 months itself. pls tel how can i schedule solids for my baby. shall i start rice wit dal how to prepare else suggest anyother foods.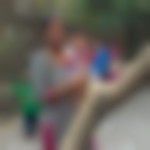 | May 31, 2017
My baby is 8 months old and she behaves the same. Nicely written.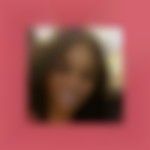 | Nov 04, 2016
Sejal besides looking at rolling, other milestones must also be observed. If you as a parent are noticing delays in other areas too, I recommend you see a good paediatrician in town and see how it goes.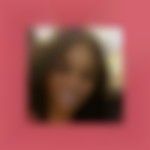 | Nov 04, 2016
A big thanks to everyone for reading the blog. Your likes and comments are motivating for me. Stay blessed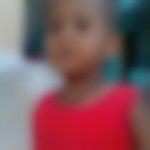 | Sep 13, 2016
q a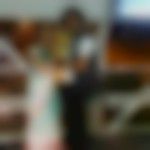 | Sep 13, 2016
First of all I want thanks my wife and God to giving so beautiful baby name pihu,she is now 10 months and start saying da da,and standing by herself and walking with support and her teeth coming in process but her weight is 6. 8kg ,which is little worried for me ,as after teeth start coming than increasing in weight stable. | Sep 09, 2016
Developmental milestones can be so stressful. Babies don't always work to a schedule. If yours feel a little behind you're not alone! http://twinpickle.com/2016/09/08/developmental-milestones-can-baby-breakdance-yet/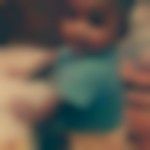 | Aug 08, 2016
My baby started rolling in 3months, sitting with support in 4months, sitting up in 5months, standing and crawling also in 6months and he started walking without support in 8months. . He z yet to get his first tooth! Njoying motherhood. . . | Jul 29, 2016
hi deal, my baby turned five months this week n she started turning around n upside down after 4. 5 months, so may be ur baby will start doing so in few days:) | Jul 06, 2016
my baby is 4months old.. she can't roll over yet... is it normal? | May 21, 2016
My baby got his first two teeth when he was 9th month's old. now he is 19th months old with 12 teeth.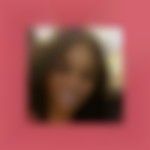 | May 11, 2016
Hi Ritu, so teething generally starts in babies by 4-6 months, however for some it might get delayed , which is again completely fine. Sometimes, they say it all depends on the family history also. | May 11, 2016
my son is 7 months old still he don't get teeth when he will start teething | May 09, 2016
wow nice it's like my babies story he ll b completing one yr n all wt u said is so true | Apr 29, 2016
Thanks for sharing!! I would be glad if you share 2nd year of life milestone.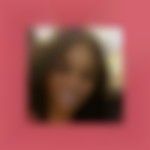 | Apr 25, 2016
Sure Deepti shall do that soon :)
+ Start A Blog
Top Parenting Blogs
Top Parenting Talks
Top Parenting question