Health
How to Crack the Cold & Cough Cycle?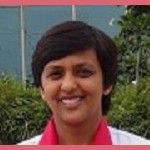 Created by Dr Shipra Mathur Updated on Jan 16, 2019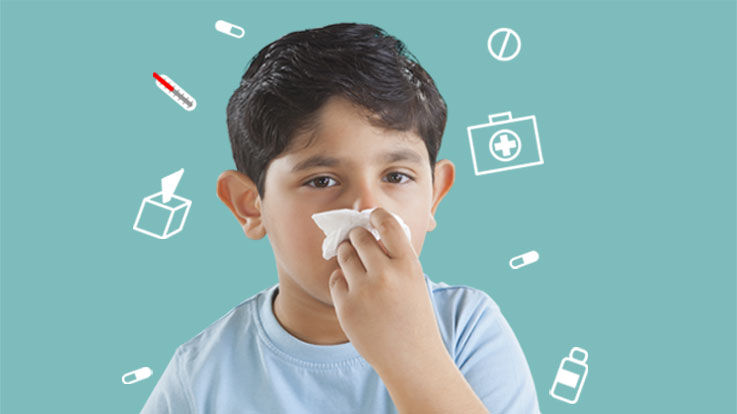 Yes! It's that time of the year when no matter how many precautions you may take, your child still may come down with a cold, cough or flu. These could be allergic colds, viral or bacterial infections or the seasonal 'flu'. For many parents, the real concern is not knowing if this is just the "usual" or is it something more "serious". Let me take you through the cold-cough cycle, stage-by-stage that will help you identify the symptoms and take action accordingly. Let's begin with stage 1…
 
Cold-cough Cycle Stage-by-stage
We have Dr. Shipra Mathur, pediatrician, to guide you through the various stages of the cold- cough cycle; she also tells you what to do when! Read on…
Stage 1- The Runny Nose:
For most children, nasal symptoms come first. There may be a runny nose, frequent sniffing or sneezing. The discharge from the nose is initially thin and watery. There may be minimal or no cough. The child may seem tired and irritable. These early symptoms should be recognized and acted upon immediately. Don't make the mistake of "wait and watch".
Encourage the child to blow out the mucus from his or her nose instead of sniffing it in. Apply a greasy cream under the nose to keep the skin soft. Give your child warm water and soup or warm milk so that s/he stays well hydrated. Your child also needs to stay warm and rest adequately. Avoid starting decongestant medicines on your own as they have been shown to have undesirable side effects. If the throat is sore, honey with warm water or lozenges may be given (but not before the child turns one)
 
Stage 2 - The Blocked Nose:
The cold may quickly progress to a blocked nose, especially in young children. This then interferes with feeding, sleeping and also results in difficult and noisy breathing.  The nasal discharge now may be thick, yellow-white and not easy to blow out. At this stage, your child may develop a sore throat as well. Children often have a 'wet' a sounding cough despite their chest being clear. They may vomit up excess mucus that they swallow or you might even notice the same in their nappies. The congested stuffy feeling gives rise to heavy headedness or headaches and may cause ear discomfort as well.
It is important to relieve the nasal block early and effectively to make them comfortable. Use nasal spray at bedtime so your child sleeps easy – and on an SOS basis during the course of the day. Some babies suffering from a severe attack may need them as frequently as every 2 hours before their feed. Steam inhalation and hot showers also help to clear the nasal passage. For a sore throat in older kids, gargling with salt and warm water is helpful. Medication may be needed and it is advisable to consult a doctor at this stage.
 
Stage 3 - A Cough:
From here it could go either way. Your child may start to recover even as the cold lingers on as a dry crusty nasal secretion for a few days or the symptoms may worsen and the child becomes more uncomfortable both during day and night. There may be persistent mouth breathing and coughing that disturbs sleep. A cough is often 'phlegmy' sounding; there is throat pain and older kids often complain of a frontal headache and nausea. If the symptoms are worsening, the mucus discharge would now become thick and green. This still does not necessarily indicate that your child requires antibiotics…but the child is definitely in need of a medical review, especially if there is persistent fever or difficulty in breathing.
 
Word of Advice:
Although children do tend to bounce back quickly from colds, it always helps to give them an extra day or two off and limit their activities. Early nights and an extra nutritious diet will ensure a full recovery of their immune system, which will turn reduce chances of a relapse.
Did you find the information shared by Dr. Shipra Mathur useful? Does your child suffer from frequent cold-cough cycles? Do you now feel more prepared to tackle the next cycle? Any questions? Dr Shipra Mathur is here to respond to your queries. Please post your thoughts and queries in the comments section below.
Disclaimer: A special initiative powered by Otrivin to help you breathe easy. Always use as directed on pack. Opinions expressed above are independent opinions of the expert.
Kindly
Login
or
Register
to post a comment. | Jan 19, 2019
Hello doctor my 5 year old daughter frequently have cold and cough when she is sleeping the give sound is different pls give remedies | Jan 17, 2019
Hello doctor. My 5 year old daughter frequently getting cold & cough nowadays. Are there any remedies or food to keep them away? | Jul 20, 2018
Lll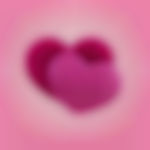 | Oct 18, 2017
hello Dr my four year old son is diagnosed with enlarged adenoids. i jus started HS allopathy treatment from 27 SEP .WL it get completely cured with medication s. n HS problem of cold n cough WL nt b Very soon. plz gv Ur opinion Dr.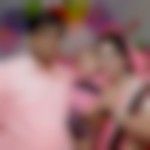 | Oct 11, 2017
My daughter is 3years n 4 months old she is having asthma n in a week or two she is having cold n cough | Oct 10, 2017
Hello doc.. My son is 3yr old and from 5-6mnths he gets cold after some days.. He recovers in 10days n again after 10days it starts.. Plz help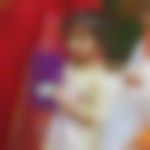 | Sep 26, 2017
this is really helpful,my kid 3. 11 having this problem and whenever consulted had dose of antibiotics but of no help as it throws back when stopped once. tried every possible thing but of no use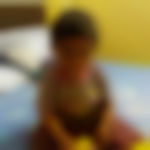 | Sep 21, 2017
flue vaccination hi mam. flu vaccine is Gud of my son... he 6 yes old....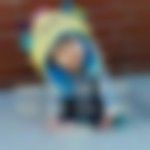 | Sep 21, 2017
hi doctor,my daughter now have turned 2 in August and had started falling ill too much. . she suffered from high fever in April resulting in doses of medicines and Antibiotics,and since then from July ,Aug and Sept every month she develops cold then fever again resulting in doses of antibiotics. . her fever doesn't get down without antibiotics is giving antibiotics every month safe for her.. why is happening with her now. .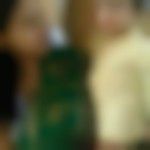 | Sep 21, 2017
hi doctor, my baby is 2yr 4 month old. and he always suffer from cough and cold. in every month any season. how should I protect him?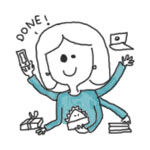 | Sep 21, 2017
Thanks for sharing .can I have any dite chart for kids suffering from cold n cough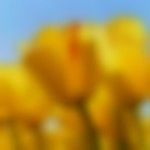 | Sep 20, 2017
Thank You Mam.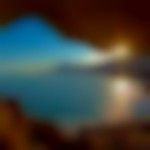 | Sep 20, 2017
Runny nose is the most common from which my child suffers frequently. Is there any permanant solutions.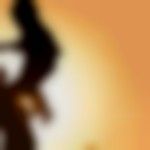 | Sep 20, 2017
Thanks for the detailed information.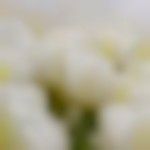 | Sep 20, 2017
Can we have a good diet chart to enhance the immune power of baby<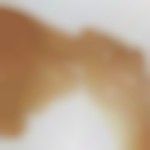 | Sep 20, 2017
Thankyou so much for the blog its really a great help. | Sep 20, 2017
Hello Mam is there any other way besides nasal spray to clear blocked nose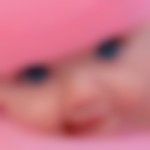 | Sep 20, 2017
THANKS FOR THE BLOG , THE MOST NEEDED ONE AS THE WEATHER IS CHANGING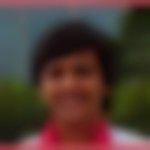 | Sep 20, 2017
hi Mona, your son's airways may be a bit congested if he has had a recent /ongoing cold. If he is otherwise doing fine, then this would also settle. if it doesnt, you could get it checked by your doctor. Take care !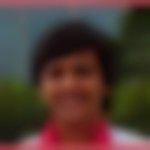 | Sep 20, 2017
hi Anisha, steam for small babies.. not to be given directly and up close as can be dangerous.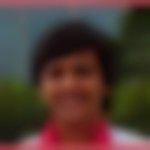 | Sep 20, 2017
Hi Pehu, antibiotics will not be effective in viral infections. Anti fever and decongestant medication if needed will help.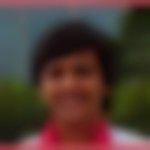 | Sep 20, 2017
Hi Vicas, use nasal saline drops to unblock the nose at bedtime and give him an extra pillow so that the head end is more elevated. This should help with his sleep.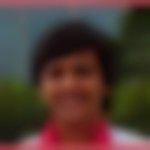 | Sep 20, 2017
Hi Sharda! if the colds are allergy related, they may persist as long as the triggers are around but usually not that severe and better handled with age with medication. If he is prone to catching viral colds, work to improve his immunity by giving a more wholesome nutritious diet.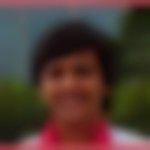 | Sep 20, 2017
Hi Puloma, mixing medicines in milk -may sometimes affect their absorption but where there is not much other option, can be done. Make sure she finishes the milk to get the desired medicine dose.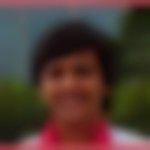 | Sep 20, 2017
Hi deepika, salbutamol in the correct dose is safe to take and helps by opening up the airways to help breathe better. Take care!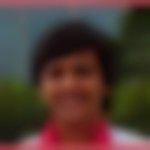 | Sep 20, 2017
Hi Arika, a diet that rich in Vitamin C and proteins would be appropriate. There is a blog on our website for 'foods that boost immunity' Have a read through that, you will find it useful.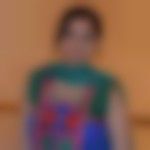 | Sep 20, 2017
thanks madam. please suggest diet as well to minimise cold and cough. | Sep 20, 2017
Hello doctor. My seven year son is suffuring from bronchitis. He catches cold frequently but without salbutamol he never recovers!! Is this safe medicine??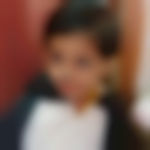 | Sep 19, 2017
Hello Dr. shilpa my daughter is 2nd half years she is suffering from cold & cough every 15day,my prediction says give stem but I am worried about it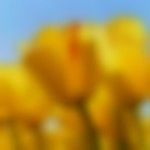 | Sep 19, 2017
my son is now 11 years , sufferiung from cold till he was small baby. not getting fine , doctoers said he will be okjay by 5 years. please tell whn will cold get okay. | Sep 19, 2017
My daughter went through throat infection recently and it was really hard to manage. She refused medicine, gargling . Somehow i managed to mix the medicine in her milk. I wanted to ask is the way i obtained safe?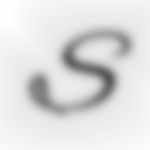 | Sep 19, 2017
Dr. Mathur thank you for this beneficial blog. I am quite sure now i will be aptly able to manage the cough-cold cycle with my children who got this baggage from me as i too used to suffer a lot from cough /cold as a child.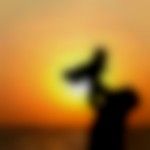 | Sep 19, 2017
thank u Ma'am for blog. my son Viraj is two years old, he does not sleep when he is suffering from cold. how to help him sleep?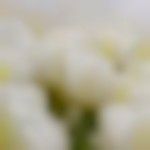 | Sep 19, 2017
will medicnes be effective if it is a viral infection?pls. guide?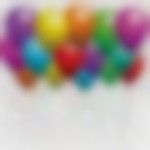 | Sep 19, 2017
Dr. Mathur i wanted to know , can steam be given to small babies safely?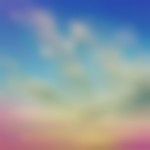 | Sep 19, 2017
very informative blog! thank you Doctor!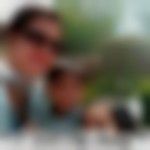 | Sep 19, 2017
thanx for sharing | Sep 19, 2017
Dr. Mathur, this is truly a blessing in disguise. my girl suffers from frequent episodes of cold and goes through more or less the same stages that u have discussed. I am sure these tips would come in handy for me to manage symptoms and deal with cold effectively. thanks for sharing !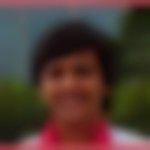 | Sep 19, 2017
Hi Paramjeet, about your son- the congestion is most likely allergic ..therefore persisiting for so long. He would need a slightly longer course of anti allergic treatment- either as a medicine or as part of the homeopathic treatment that he is on now. Since you have just started it, give it a bit of time before we review again to see its effects and what else may be needed. Take care,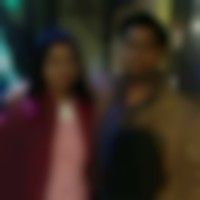 | Sep 19, 2017
hlo dr my baby is 10 months old and he has continues voice of breath from chest once or twice a day plz advise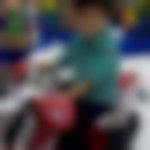 | Sep 19, 2017
Thank u for advice its really useful.. | Sep 18, 2017
Hello Dr Dr Shipra Mathur . Thank you for the remedies given. But my son is having continous cold and cough since 2 months now. Giving him all home remedies and visited the doctor too.. but the relief is just for a week and again it starts. have started homeopathic and stopped all other medicines. he has become very weak. he is having congestion in chest. what you suggest?

{{trans('web/app_labels.text_Heading')}}
{{trans('web/app_labels.text_some_custom_error')}}
{{trans('web/app_labels.text_Heading')}}
{{trans('web/app_labels.text_some_custom_error')}}