Parenting
How To Deal With Your Child's Temper Tantrums(Aggression)?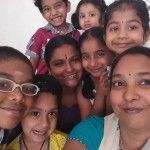 Created by Kavitha Sriram Updated on Jun 06, 2018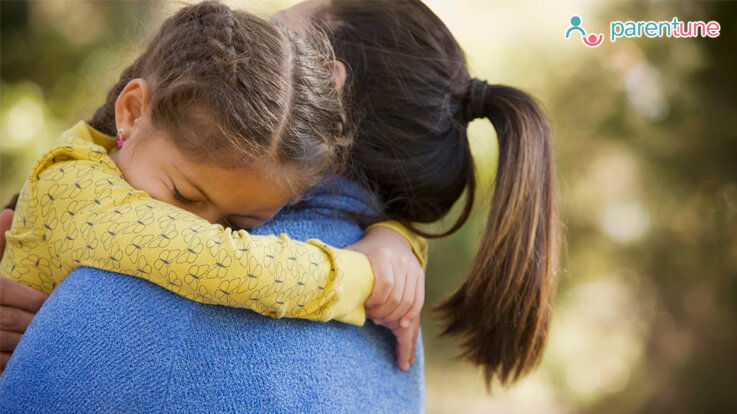 Are you also dealing with temper tantrums(aggression) of a growing child? Is your 8 or 9-year-old throwing fits at the word go, and do you feel helpless in controlling it? If the answers to these questions are yes, then don't worry, as you are not alone in this. Here's my story and what I did to handle the anger issues in my son. I am the mother of a 9-year-old male child. My son, when he was young, even now and then he still loses his temper. And it was not restricted to losing temper it moved on to being stubborn for certain things. My husband and I are working and we were a bit worried, then we discussed and tried to work out a way. But before I share the hacks that helped us to control toddler's temper tantrums(aggression) effectively.
Why Do Older Children Lose Their Temper?
Generally, temper tantrums are an issue with toddlers but if your school going child is throwing temper tantrums and that too at regular intervals then there might be something that is bothering him or her. So sit with your child and spend some time with him or her so that they don't feel neglected. Also, older the child grows, more understanding he or she becomes about his or her environment. He knows and understands the strengths and weaknesses of his parents and others around him or her and he feels that by throwing a tantrum he or she can get away with it. Read 
How To Help My Child Who Has Anger Issues?
Like I said, even a growing child is still a child and needs your constant attention. So here's what you can you do.
Begin with yourself:

We keep saying this but forget while practicing – the child learns from you so if you are able to control your temper, chances are your child will also be able to do the same

Anger is not wrong:

You need to remember that anger is not wrong but to be constantly angry indicates some underlying issue. So help him identify the anger and then guide them to deal with it in a positive way

Reconnect with your child:

This is your best chance to reconnect with your child and strengthen the 'connect' with your child

Give your love and support:

An angry child needs your love and support and not your criticism or your punishment. So be sensitive about your child's feelings
What I Did To Help My Child With Temper Tantrums?
Here are few things we did to handle the temper tantrum in our son.
Respond with a smile:

When he was losing his temper and looked at me to expect shock, anger, and frustration--which was usually my reaction--I started looking at his eyes with a calm face for few seconds, to change the situation. He would get confused and would start smiling. If he was still angry, I used to laugh loudly, and he wouldn't be able to stop his smile

Teach patience:

Children usually throw tantrums when they want something and we don't provide it. So, to teach him patience, I played his own game. When my son started communicating, he had just learnt numbers 1 to 3. I gave him 2 pens in hand and asked him to give 3 pens back to me. He counted twice and gave 2 pens saying that he just had 2. I started throwing tantrums that I wanted 3. He couldn't understand what to do and slowly explained that he can't give me the 3rd one. We used this as a chance to explain that parents do have limited resources and thus it is not possible to buy everything, and only necessary thing could be bought

Role play:

We usually play mother- son game that is he is my mother and I am the adamant son. Gradually, I would bring in the issues we had and he now understood how difficult it was to deal with a situation sometimes

Share incidents and anecdotes:

Now we discuss even our office problems with him, so he understands what we go through with on a daily basis and also gives his own inputs—how to deal with a situation creatively and innovatively

Take his opinion:

Instead of telling him what to do, we ask him, what shall we do differently that will help him to make him feel important
With these ideas, I think these 3 t's—temper, tears and tantrums—could be handled easily and efficiently. I feel today's children are more intelligent, mature and friendly. Their exposure is greater than our childhood days, and parenting is a journey we take together as a family, where the child's role is more important. Have a great parenting journey, it is a blessed journey and once in a lifetime opportunity to learn and grow at the same time. Read more on Dealing With Child's Temper Tantrums.  
Did you find this blog on how to deal with your child's temper tantrums, useful? Share your thoughts with us in the comments section!
This content has been checked & validated by Doctors and Experts of the parentune Expert panel. Our panel consists of Neonatologist, Gynecologist, Peadiatrician, Nutritionist, Child Counselor, Education & Learning Expert, Physiotherapist, Learning disability Expert and Developmental Pead.
Kindly
Login
or
Register
to post a comment.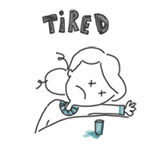 | Dec 05, 2019
I am missing my 8 yr old daughter who is taken from Bangalore in April 2018 when I was not in home and had gone for business trip for a month. She had been taken to Gulbarga, Karnataka by some of my wife's relatives and their phone switched off from there by wife's relatives who have some family problem among themselves. My daughter is a very nice girl, she was very close to me when she was with us in Bangalore, Singapore etc. I am concerned about her since it has been more than 1. 5 yrs I have spoken to her. If my daughter is showing any tantrums it means she is missing her father. Please treat her nicely and help to bring her to Bangalore or let me know I will come and meet her in Gulbarga itself. I will provide all support for her well being | Nov 29, 2019
Hi,my daughter is 7 years old,I am worried about the way she talks, when she is anger.. she use the sentences like... "I don't like you as my parents" if I loose my patience then she says "mein Aapke paire choota Hun"plz don't come near me.. it's really worring both of us.. what to do?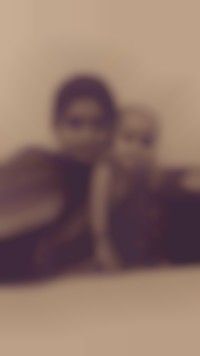 | Nov 28, 2019
very excellent solution....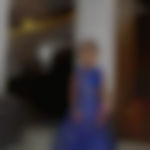 | Jul 03, 2019
Very In formative thnks for sharing my daughter also does this sometimes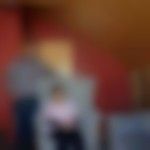 | Jul 02, 2019
very informative.....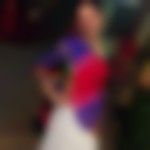 | Jun 15, 2019
Thnks very useful information which I was unknown abt it. Being starting vid r self first is d main thing through which r children learn so first I hv to change myself first n den ask them to change.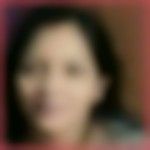 | Aug 11, 2018
very helpful blog... thank you..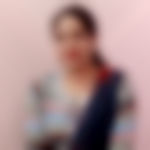 | Jul 18, 2018
Really thanx a lot.. this is same with my 8yrs old daughter. now i was going to punish her. but after read this there is diffrent way to handle.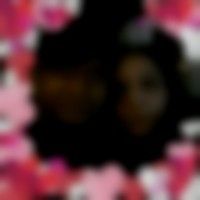 | Jul 18, 2018
pl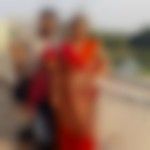 | Jul 05, 2018
Thanks very useful tips i do it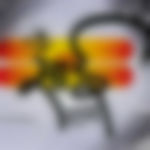 | Jun 26, 2018
My daughter doing the same but now I feel all these things will help me to tackle her.. thanks | Jun 02, 2018
nowadays I'm also going with these things but really helpful for me to control all that. thankx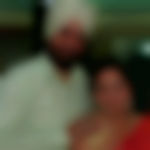 | Jun 01, 2018
Thanks for this wonderful suggestion. These days I am facing same problem with my son. Hope this will help me.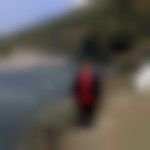 | Apr 13, 2018
good suggestion | Mar 26, 2018
my son do like that i think this is the best way to teach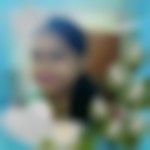 | Mar 07, 2018
very useful to tips, thank you. | Mar 06, 2018
very effective suggestions. interesting read!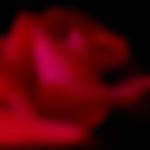 | Mar 05, 2018
Very helpful. I was very worried about his Behavior and was unable to decide what should I do. Thanks a lot for sharing. | Mar 05, 2018
thank you | Dec 21, 2017
Thank you so much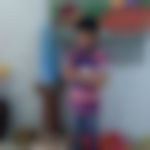 | Nov 21, 2017
Thank you so much Ma'am for your expertise.. will definitely try to implement it | Oct 31, 2017
very helpful thanks for sharing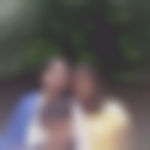 | Oct 04, 2017
very nice solutions It makes me easy to understand my kid now and will definitely control his anger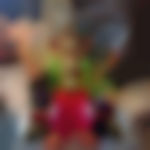 | Oct 04, 2017
Thanks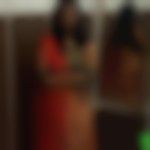 | Sep 27, 2017
Thanks for the superb solutions | Sep 19, 2017
Thx for ur superb ideas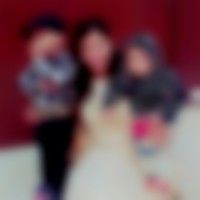 | Sep 15, 2017
seriously its very difficult to handle kids tantrum u give us very innovative ways to handle such type of situation thanku soo much | Sep 15, 2017
Very nice n useful information... thank u so much for super idea | Sep 15, 2017
really appericiated ur ways of handling... tons of thanks | Sep 15, 2017
thanks for sharing this blog.... actually I'm also facing this situation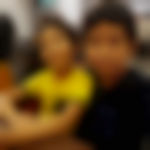 | Sep 15, 2017
ya... i m facing the three Ts regularly... thankyou ur tips look lk it'll wrk...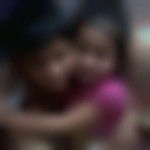 | Sep 15, 2017
Its really gud message | Sep 15, 2017
Thanks for such wonderful ideas, I will definitely try these tricks.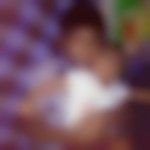 | Sep 15, 2017
thanku for wonderful ideas.. it's very useful for me | Sep 15, 2017
That was really a good message. I will try to practice with my 10 year old son. | Sep 06, 2017
Thanks for your great ideas....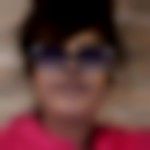 | Sep 05, 2017
thank you how can I share this with others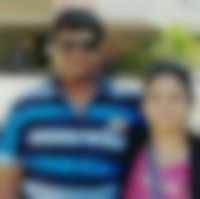 | Sep 03, 2017
Thank you for the d wonderful ideas which is very helpful for me and other mom too.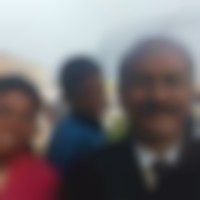 | Sep 01, 2017
Thank you. we will try to practise it.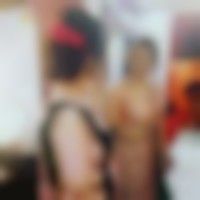 | Sep 01, 2017
Great idea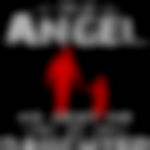 | Aug 30, 2017
Thanks It's great, I will try this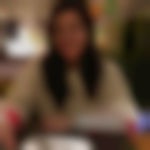 | Aug 29, 2017
i will try these tricks with my son as i have same problem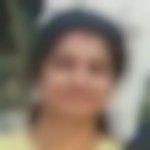 | Aug 28, 2017
I am benefited a lot. I must try. Thank you. | Jul 13, 2017
gret ..we should have keep calm | Jul 13, 2017
great strategies | Jul 13, 2017
great idea to handle boys | Jul 13, 2017
good ideas worth trying | Jul 13, 2017
good idea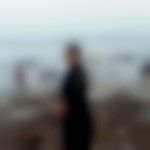 | Jul 13, 2017
really nice idea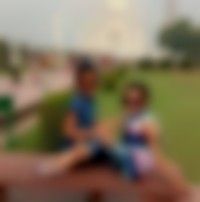 | Jul 13, 2017
nice ideas thanks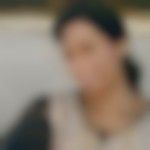 | Jul 13, 2017
very helpful | Jul 13, 2017
useful ideas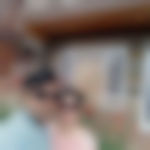 | Jul 13, 2017
Great advice mam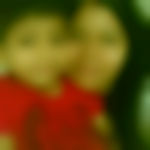 | Jun 19, 2017
agreed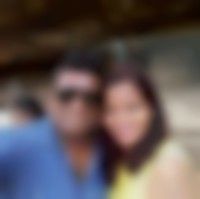 | Jun 01, 2017
don't get me wrong but I hope it works. I am more than willing to experiment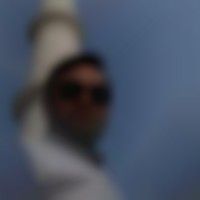 | May 31, 2017
very effective advice..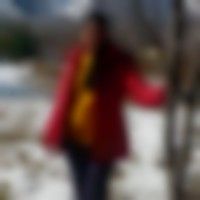 | May 27, 2017
thanks , for your advice | May 27, 2017
luv u lady....... u r a genius!!! | May 15, 2017
very realistic tips.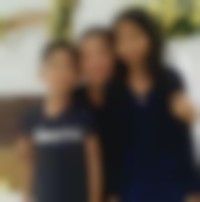 | May 05, 2017
very helpful advice. | May 01, 2017
Thank you for the practical tips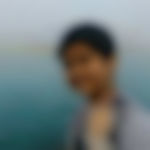 | Apr 29, 2017
very effective tips .thank you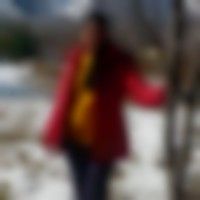 | Apr 28, 2017
awesome tips, thank u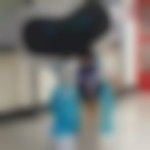 | Apr 27, 2017
wow, interesting pa... let me try this with my dr... | Apr 27, 2017
try with my son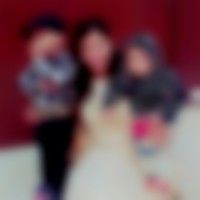 | Apr 14, 2017
really this is very good suggestion to handle kids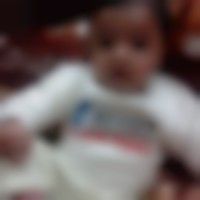 | Apr 10, 2017
very good tips mam n thanku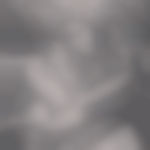 | Apr 04, 2017
amazingly awesome. That pen game is what am looking to do with my 2. 5 yr old. I feel he could understand a bit of it and that would be enough for his age. Really helpful post.....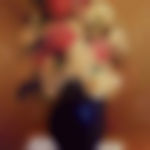 | Apr 03, 2017
very nice. thanku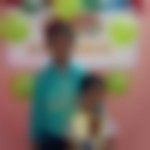 | Mar 20, 2017
it is very good advice to handling a adamant child the u very much mam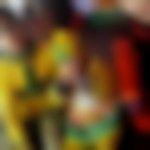 | Feb 23, 2017
NYC write up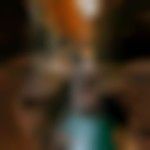 | Feb 22, 2017
lovely | Feb 22, 2017
nice advice . thanks | Feb 18, 2017
.mm LM | Feb 18, 2017
thx .it helped me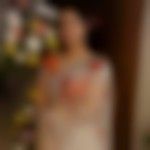 | Feb 16, 2017
Nice advices... will try them... . thanks | Feb 15, 2017
nice way would try it out | Feb 13, 2017
will try Thanks for sharing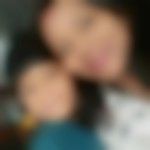 | Feb 12, 2017
I 'll try my best... it's too good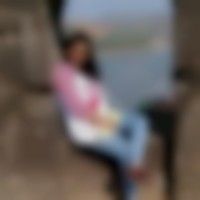 | Feb 11, 2017
nice one I ll surely try | Feb 10, 2017
Thank you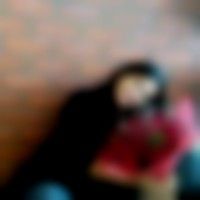 | Feb 08, 2017
will try them.... thanks for sharing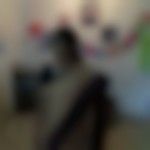 | Feb 08, 2017
Thanks Kavitha! u have tried innovative ways to bring down the anger. Would be practically very helpful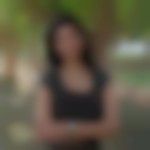 | Feb 06, 2017
Truly helpful | Feb 04, 2017
great idea to deal with kids.. very interesting one.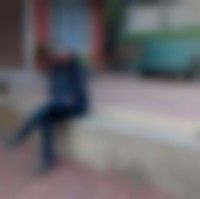 | Feb 01, 2017
thank u so much... am in same position... I feel am gng to depression ...hope this blog helps me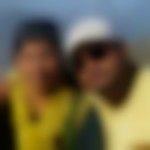 | Jan 31, 2017
thank you ..it was very helpful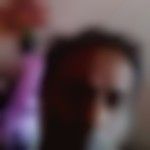 | Jan 24, 2017
nice way to control their anger, good thought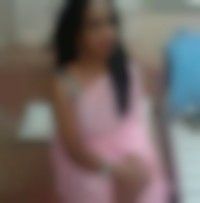 | Jan 20, 2017
wonderful.. even I'm going to try this pen counting idea... | Jan 18, 2017
My son is 13yrs old he gets angry and is very adamant. Please suggest me what to do when he gets angry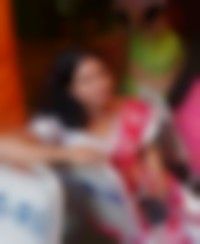 | Jan 17, 2017
very nice yar. ..it's so helpful.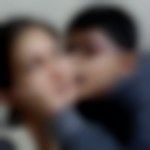 | Jan 16, 2017
soooo helping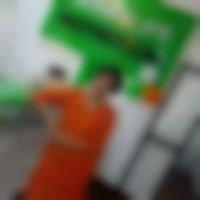 | Jan 16, 2017
hey.. thanks Kavita.. what an inspiring read!! my daughter is 7. 5yrs and I face same problems of tears and anger.. and it does irritate me . i am Definitely going to try reverse mother and daughter play. Thanks a ton.. | Jan 16, 2017
superb.. n I do the same for his tantrums.. although its tough in the beginning but gradually v appreciate the change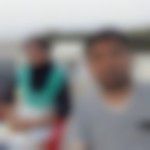 | Jan 16, 2017
wowwww nice..... | Jan 15, 2017
Its good... Specially no 4.. I saw my parents did the same thing in our childhood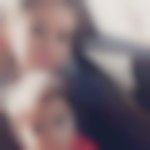 | Jan 15, 2017
i have 1 n 11 months girl. She is smart but her tantrum is too much. when she want something she just makes a lot of scene. can you plz help.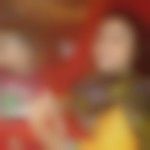 | Jan 15, 2017
Too good... | Jan 15, 2017
Nice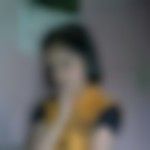 | Jan 15, 2017
Thanks for sharing..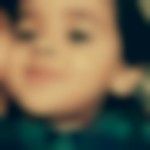 | Jan 15, 2017
very nice ..thanks for sharing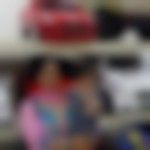 | Jan 14, 2017
Thanks a lot dear for adding such valuable information. | Jan 14, 2017
98 hi u78 my 888 ko on non jil ko ppo9 op pic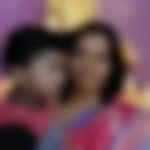 | Jan 14, 2017
thank u for ur lovely sharing, i will sefinatwly try to implement these ideas | Jan 14, 2017
I will surely try this. ..I think this is the best way ..... | Jan 14, 2017
Thanks,,nice inspiring experience.. worth following | Jan 14, 2017
Thanks this all is helpful | Jan 14, 2017
I will also try this sounds too good | Jan 13, 2017
Wow... i will also try this in the future | Jan 13, 2017
nice,I'll implement this for my child | Jan 13, 2017
My son is 10yrs old... N he is much aggressive, smart enough to thn us to tackle the issues... N now v r tired handling him v feel stress now.... Studies is another big issue he just don't want to do n leave blank the papers.... Can Sme one suggest sme different ideas to deal with | Jan 13, 2017
awesome ideas definitely i am going to implement thanks a lots | Jan 13, 2017
nice tricks to tackle these kinds of problems. thanx for sharing.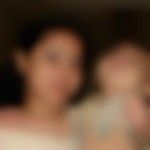 | Jan 13, 2017
Nice tips. I am having issues with my 9-year old as well. Will try these | Jan 13, 2017
wow nicely handled and really I love the idea . thanks for these tips... I think it would work on my son too....
+ Start A Blog
Top Parenting Blogs
Top Parenting Talks
Top Parenting question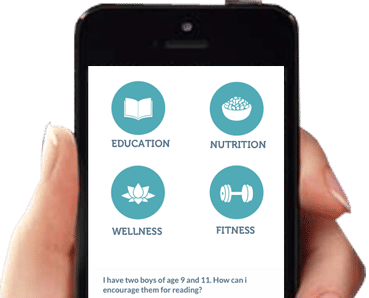 Download Parentune App
Please enter a valid number

{{trans('web/app_labels.text_Heading')}}
{{trans('web/app_labels.text_some_custom_error')}}
{{trans('web/app_labels.text_Heading')}}
{{trans('web/app_labels.text_some_custom_error')}}