Parenting
Ways to Teach Children Good Touch & Bad Touch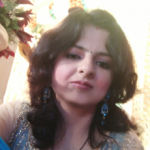 Created by Shikha Batra Updated on Dec 13, 2019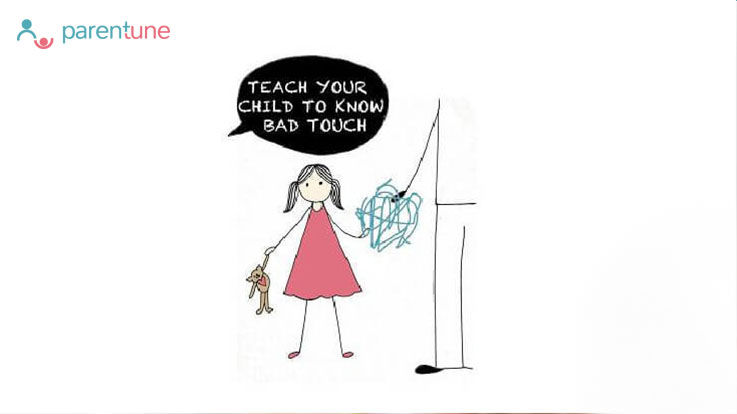 Ronak was abnormally quiet from last couple of days. Her mother noticed an unusual change in her behavior. It felt as if she was trying to avoid eye contact and looked depressed. She had not stepped out of the house from past 4 days and was evasive when her mother enquired about what has gone wrong? She was reluctant to go to school and used to cry when being asked to. An unusual fear was gripping her and she was facing difficulty while sleeping. Her mother could sense something was just not right with her 5 year old child.
These were some of the signs which indicated Ronak could have gone through something traumatic. What could it be?
It later surfaced after school's intervention that Ronak was being assaulted by her private taxi driver. He used to make sure that Ronak sits next to him and touch on her private parts and also threaten her not to reveal it to anyone as doing so would make her face dire consequences. He was taking advantage of the factor that hers was the first pick up and the last drop.
We as parents need to be aware of well being of our children and should be attentive as well as receptive to their feelings and behavior. When children are abused they feel shame, guilt and fear. They consider themselves responsible for whatever wrong is happening or has happened to them and fear they would be blamed for it so they decide to keep the secret to themselves. We need to assure them it is the fault of the perpetrators, who will be eventually punished under the provision of law and not them.
8 Questions & Answers Which will Help You Make Understand Your Child Towards Touch Type  
Each child is "special" and has the right to know everything they can about being safe. So it is our responsibility as adults to share the relevant information with our kids. Following are some of the questions, the answers of which will help us understand this issue better.
1. What is a Good Touch?
 Hugs and kisses and touches from people we know, love and trust are good touches. Good touches give us good feelings and make us feel warm inside. A little girl on dad's lap, child on his mother's lap hugging are examples of good touch as both parent and child are comfortable with the touch.
2. What is a Bad Touch?
Same kind of touches from people we do not know or do not like or do not trust could be bad touches. Bad touches make us feel bad or uncomfortable. It is the touch we would want to stop right away. A child being tickled and is not liking it is an example of bad touch. Hitting, kicking or touching private parts are some other examples of bad touch.
The person getting the touch always gets to say if a touch is good touch or bad touch. So it is for the kids to decide whether they are fine with the touch or not and have the right to say 'No' and immediately stop the person from doing it. READ: Ways to Educate Child to Protect From Molestation, Sexual Abuse, Rape 
3. What are Private Body Parts?
We need to discuss freely with our kids on this subject and tell them about names of their private body parts. This will encourage them that they should speak up if something happens and should not be embarrassed or scared to talk about their own bodies or of your reaction. We can share with them private parts are the parts of your body you cover with your swimming suit when you go for swimming. Boys and girls have different body parts. Boys' private part is called a penis while girls have two private parts called breast and vagina. Both boys and girls have bottoms. Also, no person, except someone they are comfortable with, is allowed to kiss them on the mouth or touch the mouth in an uncomfortable way. You could also explain this to children with the help of a body chart with diagrams.
4. Do they have Right to say NO to a bad touch?
 No one should touch our private body parts except to keep us clean and healthy. For example while being bathed, changing baby's diaper, or when you visit the doctor. They have the right to say NO to any bad touching by an adult. Their body is their own and they have the right to protect it and take care of it. Very small children, for example, under the age of 3-4 can be told that in playschools/schools only the didi is allowed to touch their diaper area and that too only for cleaning purpose.
5. Who to ask for help when someone tried to break the touching rule with you?
It is very important for them to tell a trusted adult such as mom, dad, grandma, grandpa, teachers, counselors etc. if someone hurts them or sexually abuses them. Telling about sexual abuse could be very difficult but the abuse won't stop until they tell someone.
6. Whose fault is it when sexual abuse happens to them?
It is never the child's fault when sexual abuse happens to them. It is the offender who is guilty and will be punished under the provision of law. Trusted adults need to reassure them they are still a good person,   lovable and you will love them no matter what!
7. Who are the perpetrators of sexual abuse ?
Perpetrators of child sexual abuse are usually someone who is known and trusted by the family of the child. They take advantage of their power, authority or position over the child to gratify themselves. By instinct, a child will stay away from strangers but when an uncle or known person entices them with something, they are bound to obey.They can be parents, grandparents, older brothers and sisters, uncles and aunts, neighbors, teachers, babysitters, coach, tutor etc. The abuser often convince the child that if they tell anyone about the abuse, something very bad will happen.
8. What should be our next step when we get to know that a child has been sexually abused?
When a child with lot of courage decides to share with you that he/she is being or has been sexually abused, we as adults need to take following steps:
Do not overreact or make your child feel ashamed. This will scare the child and he/she will refrain from further divulging the truth.
Trust your children and believe in them that whatever they are saying has happened to them.
Listen to your kids without making comments about the offender or the offence.
Reassure your daughter/son it's not his/her fault. They did not do anything wrong for which they were punished so.
Protect your girl child from being further abused by keeping them away from the offender.
Get help available for the child as soon as possible by reporting the matter to concerned authorities. The counselor should also be approached who will take care of trauma the child sexual abuse survivor is going through and help him/her overcome it. 
The long-term effects of child sexual abuse include higher levels of depression, guilt, shame, self-blame, eating disorders, somatic concerns, anxiety, dissociative patterns, repression, denial, sexual problems and relationship problems. Survivors often blame themselves and internalize negative messages about themselves. Childhood sexual abuse is often a traumatic experience that has many consequences throughout the person's life. The effects of childhood sexual abuse last into adulthood and counselors need to be well trained in order to provide the best services possible.
According to CRY ( Child Rights and You):
 8,945 children go missing in India every year.
500,000 children are estimated to be forced into the sex trade every year.
 Approximately 2 million kids commercial sex workers are between the ages of 5 and 15 years.
Approximately 3.3 million child commercial sex workers are between 15 and 18 years.
Children form 40% of the total population of commercial sex workers. 
80% of these children are found in five metros- Delhi, Mumbai, Kolkata, Chennai and Bangalore.
71% of them are illiterate.
In 1998, the India's first study on child sexual abuse was conducted by an Indian NGO named Recovery and Healing from Incest (RAHI). Surveys were conducted on 600 English-speaking middle and upper class women, 76 per cent of whom reported they had been abused in their childhood or adolescence, shockingly 40 percent reported that they were abused by at least one family member, most commonly an Uncle or cousin.
It is a harsh reality that children in India irrespective of their gender or strata they belonged to have been continuously facing Child Sexual abuse. The horrifying reality would become more evident by having a look on a report recently released by Human Rights Watch termed "Breaking the Silence- Child Sexual Abuse in India". A comprehensive 82 pages report proves beyond doubt the existence of child sexual abuse across classes. Highlighting inaction against the perpetrators, Human Rights Watch maintains that child sexual abuse in homes, schools and institutions for care and protection of children is quite common.
Child sexual abuse is a complex subject and needs to be dealt with great sensitivity. We need to tell victims who are children sometimes even less than 2 years old, and who mostly suffer in silence, that there are people to help them. We need to share with our children in simple and easy language, tips about their body safety. We can make use of books about the human body to teach them about good touch and bad touch. Therefore as adults it becomes our moral obligation to discuss the above mentioned issues with them rather than shy away from it and feel embarrassed later when it's too late.
Have you discussed the very important subject of "Good touch Bad touch" with your child yet? How did you or do you plan on doing it? I would love to hear your thoughts in the comments below!
This content has been checked & validated by Doctors and Experts of the parentune Expert panel. Our panel consists of Neonatologist, Gynecologist, Peadiatrician, Nutritionist, Child Counselor, Education & Learning Expert, Physiotherapist, Learning disability Expert and Developmental Pead.
Kindly
Login
or
Register
to post a comment. | Dec 13, 2019
As soon as baby is able to comprehend simple language say by age 3 years. U need to use age appropriate language and talk about good touch and bad touch. its the need of the hour as our children leave their homes and step into the outside world for few hours though, when they join playschool. They meet many strangers during those hours ,so they should be aware of it sneha gupta !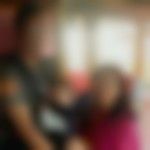 | Sep 08, 2018
mijHJzhxjaA | Sep 03, 2018
when is the right age to teach to child about good touch and bad touch my child is 20 years old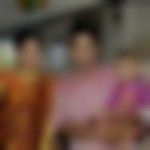 | May 21, 2018
very informative....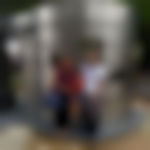 | Apr 04, 2018
Very informative thank you so much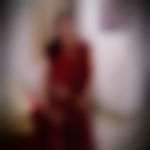 | Mar 21, 2018
thank you dear, very informative | Mar 21, 2018
thanks so much from the bottom of my heart for this useful information.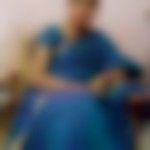 | Mar 21, 2018
very informative. Thanks a lot.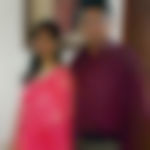 | Mar 21, 2018
Thanks a ton for sharing such an useful information....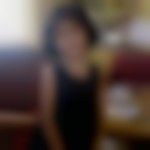 | Nov 04, 2017
thanks a lot. very important topic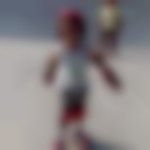 | May 30, 2017
very important and a helpful topic.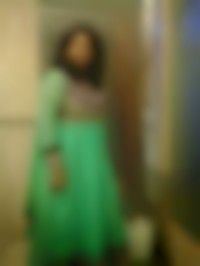 | Mar 30, 2017
Mahalakshmi Saravanakumar S
Thanks for the information. | Mar 29, 2017
very important topic.... all parents should aware of this... must read.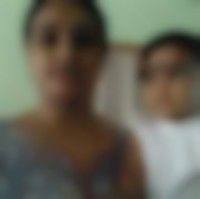 | Mar 29, 2017
it's very good topic ....and it's very important to know every parents... | Mar 29, 2017
thnku so much for sharing this very imp information with us... | Mar 29, 2017
very good post indeed .... I see some comments stating girl childs should be taught about raising alarm against abuse. But it shouldn't be taken granted that only girl childs are abused ...there can/are cases of abuse of opposite genders as well. Also parents with male child should teach there children's to respect girl/womens around them and it is not good to disrespect them. Values (good /bad) taught in childhood plays important role in childs life.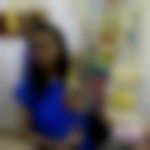 | Mar 29, 2017
thnx for the imp info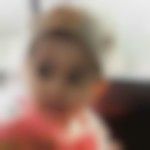 | Mar 29, 2017
A good information... Thanks for this...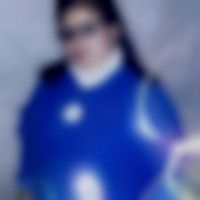 | Mar 29, 2017
thank alot for this blog. its really ussfull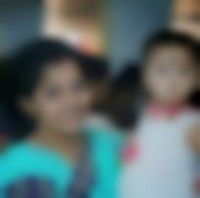 | Mar 29, 2017
thank u so much.. how to explain this to a two year toddlers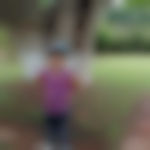 | Mar 29, 2017
thank you so much for this useful message.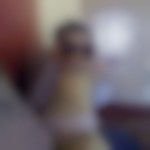 | Mar 29, 2017
good requirement... thx for guidance | Mar 10, 2017
very helpful blog for mothers to teach their daughters about sex abuse | Mar 10, 2017
Very good jnformation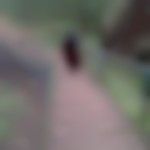 | Oct 07, 2016
very informative post .thanx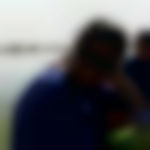 | Oct 07, 2016
awareness is required... vry good article.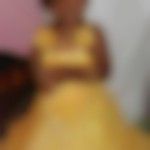 | Jul 23, 2016
my daughtet is 1 year 9 month old. i think her grandpa (not sure, i have doubt) is misusing her. like touching his private part. she doesnot know that it is bad. my fear is that what if she continue to do the same with out knowing that it is bad habit. how to overcome this situation. i am so much worried about my daughter. | Dec 09, 2015
Hi Ishu ! Thanks for your feedback. This blog might be useful in answering uour query. Please go through it by clicking on the link given. https://www.parentune.com/parent-blog/how-to-talk-to-your-child-about-sex-useful-inputs-from-parents/502 | Dec 08, 2015
Thumpsup.... an article well written.. What is the right age to teach a child about good touch and bad touch? | Jul 10, 2015
Remind her again and again Thanx for sharing such an serious issue | Jul 10, 2015
Really grt article . yes i have shared about good and bad touch with my 4yr old daughter. but after seeing the statistics i think i need to remimd | Jun 13, 2015
Thank you all for the positive feedback! | Jun 06, 2015
Thanks shikha... fr d eye opening article... | May 26, 2015
Great article!Very informative and educative | May 20, 2015
Great Effort, A very nice Article | May 19, 2015
Beautiful article..... good work | May 18, 2015
I have already talked to my 4yr old daughter about good and bad touch. I told her to say a very strong and stubborn no to such a touch and inform us immediately. | May 18, 2015
Thank you shikha. statistics are sad and shocking. God knows why we are called the most superior living being even dogs are better. | May 18, 2015
Very much required in todays time be it a girl or a boy thnak u sharing it | May 17, 2015
Good article. Helped a lot to teach my little girl. | May 12, 2015
yes i have discussed it with my daughter. Attended one seminar on this with her. Good thing is she explained all these things to her nanny who takes car of her when i am at office. | Apr 22, 2015
This article is very informative and useful. Thank you for this. | Feb 27, 2015
Thanks Aarti Mehan for the feedback! | Feb 26, 2015
Thanks Shikha eye opening article. I make sure my son goes in the school cab along with female assitant/teacher. If assistant is not there I refuse to send and report to school. | Feb 23, 2015
Absolutely right Ashok Tehlan! Completely agree with you!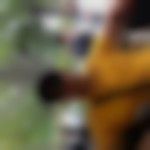 | Feb 20, 2015
it is better always leave child to trusted only whom u r 100% sure, irrespective of age of child it is 2 or 14 does not matter. as they grow v must educate them. | Feb 18, 2015
They barely learn to speak by 2 years and their vocabulary is limited to few words. I believe what would we could to prevent our child from sexual abuse is have a trusted adult around say grandparent/ father /mother/aunt all the time. once the child has knowledge of her body parts, u could tell the child that touch from a person on private parts or any touch that she is not comfortable with is a bad touch. (GOD forbids) if any such thing happens she could share this with any trusted adult. Tell her who are the people whom she could count on. Reassure her no matter what u love her and will always do. | Feb 18, 2015
Hi Noopura! A two year old is too small to understand what is good touch or bad touch. and have barely learnt to speak | Feb 18, 2015
But how do we make understand about it to 2years old kids ? | Feb 01, 2015
Thanks Shermy Metilda Jasmine, Gaurav,Aiswaria and Chander for the feedback. | Jan 29, 2015
very informative article !! | Jan 29, 2015
Very good article. Thank uu So much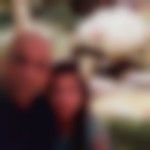 | Jan 28, 2015
Great Article... thanks much! | Jan 28, 2015
I have already discussed this with my daughter, but after reading this I think still more is there to discuss. .. Good job done | Jan 27, 2015
Thanks Yamini and Radhika for your feedback. | Jan 26, 2015
Kudos and thank you. Unfortunate yet essential education. | Jan 23, 2015
Thankyou shikha. Good informative blog. I always like the way you present the content. | Jan 22, 2015
Thanks Shweta for your feedback. I appreciate it! | Jan 22, 2015
Excellent article... The statistics are really disturbing... I keep reiterating the key points to my child about the danger areas of body... good touch bad touch is still to be told... thanx for the blog as I was really confused as to how to do it... | Jan 20, 2015
Thanks Ravina, Shipra and Monika for finding this blog useful. | Jan 20, 2015
very good blog and very educative too. | Jan 19, 2015
very important... good blog. | Jan 19, 2015
really important information to know. thanks shikha and parentune for this. | Jan 15, 2015
Thanks Tanzila ! Happy to know that the blog could be of help to you. | Jan 14, 2015
thanks for the information.. it really helped me out to teach my 8yrs daughter regarding "Good touch Bad touch" | Jan 13, 2015
Thanks Shalini Harish and Anurima for taking out yr valuable time to go through it. | Jan 12, 2015
The statistics from CRY are really disturbing. Teaching our children about good and bad touch is one of the most important things to do in today's world. Thanks for the tips Shikha! | Jan 12, 2015
Yes i hav discussed it with my kd
+ Start A Blog
Top Parenting Blogs
Top Parenting Talks
Top Parenting question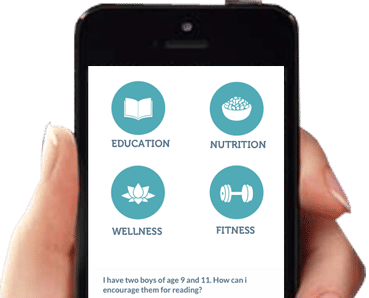 Download Parentune App
Please enter a valid number

{{trans('web/app_labels.text_Heading')}}
{{trans('web/app_labels.text_some_custom_error')}}
{{trans('web/app_labels.text_Heading')}}
{{trans('web/app_labels.text_some_custom_error')}}