Food and Nutrition
What Should be Ideal Milk Intake for 0-1 Year Babies, Infants? Created by Puja Sharma Vasisht Updated on Feb 01, 2020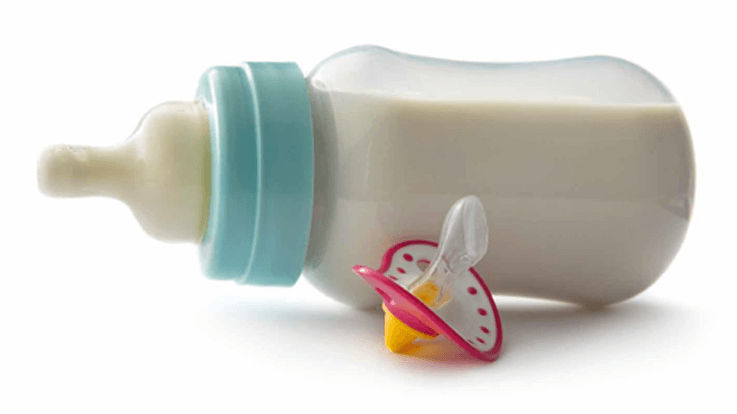 Milk is the first food of all babies but at times there is a lot of confusion related to it. Which milk is best for the child? How much should be given? When to wean off milk? Given all these dilemmas, here is a guide to help you in feeding milk to your child. Ever confused about how much milk to give to your child, or when to switch from formula to animal milk etc? Then our milk guide here will clear all your doubts. Read to know all the whens, how much, and whys of the milk.
Milk Intake for Babies

Ever confused about how much milk to give to your child, or when to switch from formula to animal milk etc? Then our milk guide here will clear all your doubts. Read to know all the whens, how much, and whys of the milk.
Which Milk to Start With?
Breast milk is the best option for your baby. It has all the nutrients required for your baby's optimal growth. For proper lactation, take a balanced diet with a focus on foods like masoor dal, eggs, fish, paneer, Dalia, bajra, almonds, walnuts, peanuts, sesame or til seeds. Also, foods like jeera, ajwain, dry ginger powder, are galactagogues are known to help in milk production. Read: Right milk option for newborn 
All options are there if you need to supplement the breastmilk diet of the baby, then some other options are:
Formula Milk - These are prepared from animal milk only, which is then modified to match closely the nutrient content of breast milk. These are fortified with iron, which is missing in animal milk.
Fresh Animal Milk - It can be given to an infant on doctor's advice. Only if the baby is unable to digest it, then the milk is diluted in the ratio of 3:1 using boiled water. If giving this to baby,  please take the advice of your pediatrician on supplements of both iron and vitamin C.  Also, ensure of the hygiene and authenticity factor of the doodhwala you will be sourcing the milk from. Unless and until advised so, avoid cow's milk as certain components (lactoglobulin and serum albumin) may cause allergy in some infants. Read more: How Beneficial Cow Milk for Newborn?  
 
Pasteurized Packaged Milk- The only difference between fresh animal milk and pasteurized milk is of hygiene. You are sure it is safe since it has been pasteurized. But having said all this, remember breastmilk is the best milk for your baby.
How to Feed the Other Milk?
The traditional method of feeding with 'Katori' and 'spoon' is more hygienic than bottles and helps in avoiding nipple confusion common with bottle feeding.  Proper cleaning and sterilization (boiled for 20 minutes) of utensils is a must.
How Much to Feed?
If you are breastfeeding and eating well then you may lactate up to (600-850 ml in a day )which is sufficient for the infant. For successful breastfeeding, it has to be according to the demand of the infant. The steady gain of weight and height of your baby is an indicator of this. If the child is given top feed, the amount of feed has to be given according to the weight of the baby. The amounts suggested are for a minimum of two weeks old baby. Dr.Bhasin, HOD at BLK, suggests 100ml milk per kg body weight of the baby for the entire day. So if the child weighs 3kgs then you need to feed him around 300ml milk/day.  The amount of milk calculated according to the weight of the child can be distributed in 8-12 feeds per day.
Again the steady gain of weight and height of your baby is an indicator that your child is being sufficiently fed on top feed.
Milk Intake Baby Beyond 6 months
After 6 months neither, breast or other milk can meet the baby's growing needs. You have to start with weaning foods. So, you may give a maximum of 500-700 ml of milk apart from other solids (weaning) foods you have started. Follow a pattern of giving milk feeds alternating with solid feeds through the day.
Milk Intake For One Year Child
You may give milk between 400 ml to 650 ml maximum per day. Any more milk than this would interfere with your child's appetite for other foods.
Milk After 2 years & beyond
Once your child has picked other solid foods habits that belong to the family diet,  around 500 ml of milk (that is two glasses) should be sufficient for your child. [Read - When to Think Stop Bottle-Feeding a 1-3 aged child?]

What To Do If the Child Refuses the Milk?
You may flavor the milk with natural flavors of elaichi, dates, Kesar. Milk supplements available can be used after 2 years of age. You may also offer fruit shakes, smoothies for better acceptance. Other alternatives for milk would be curd/yogurt, paneer/cheese, soymilk/tofu, etc. 
 
Disclaimer: Breastfeeding is recommended exclusively for 6 months. Then minimum you should breastfeed your baby for 2 years and ideally as long as you can.
This content has been checked & validated by Doctors and Experts of the parentune Expert panel. Our panel consists of Neonatologist, Gynecologist, Peadiatrician, Nutritionist, Child Counselor, Education & Learning Expert, Physiotherapist, Learning disability Expert and Developmental Pead.
Kindly
Login
or
Register
to post a comment. | May 11, 2019
thankyou so much dr😊 | Oct 29, 2018
can I give cow milk to my 3month old baby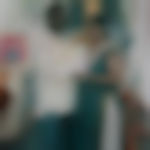 | Oct 19, 2018
thanku so much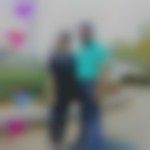 | Sep 26, 2018
my baby refusing milk other than breastfeed.. i hv tried all flavours but still not taking... wat to done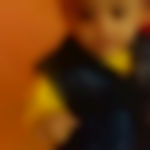 | Jul 09, 2018
Thank u so much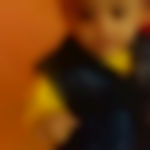 | Jul 09, 2018
Thank u so much | Jun 15, 2018
Very much helpful information | Jun 15, 2018
Very much helpful information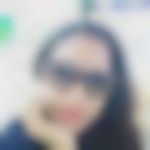 | Jun 13, 2018
nice information........ thanks ...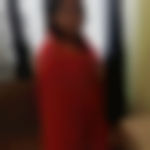 | May 22, 2018
such a clear explanation.. solved my queries! thanks a ton | Mar 30, 2018
thanks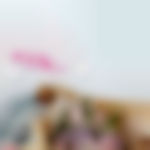 | Mar 28, 2018
thanks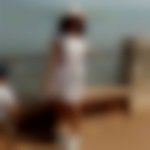 | Mar 19, 2018
thnkyuuu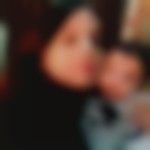 | Mar 12, 2018
thnks so much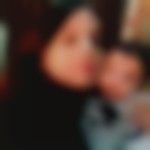 | Mar 12, 2018
thnks so much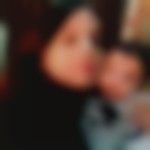 | Mar 12, 2018
thnks so much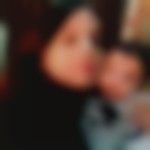 | Mar 12, 2018
thnks so much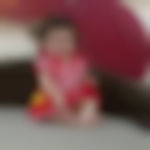 | Jul 15, 2017
u say 3:1 ratio mean how much milk or water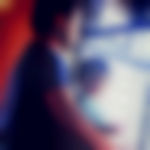 | Jul 09, 2017
Hi puja... I have question. When I m in India I use to my baby for fresh animal milk she having a skin rashes with cow milk I use to give a buffalo milk or amul milk now I m in Malaysia here I didn't found any buffalo milk here's packed milk like nestle full cream milk Dutch lady milk having cow milk so difficult to give her please help me what can I do. ??? | Jun 29, 2017
Hi, my daughter is 14 months and is on my feed, whenever I give her fresh animal milk, she gets rashes on her mouth and gets irritated and starts crying. I want to stop my feed. Please suggest what alternative should be given.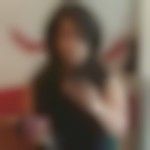 | Jun 02, 2017
Hello all, I am mother of 17 months old son. I prefer videos too when it comes to parenting tips, easy for me to understand and execute. Please find below the similar video on Tips on feeding. https://www.youtube.com/watch?v=ZEwsDfe6Qfw To view more similar videos, use babystep iPhone app or visit https://babystep.tv Hope it will help. Cheers !! Sonia | May 25, 2017
ritika mishra ghar ki rasoi
mera beta 1yr 3 mnth ka h waise to wo 1. 5 lit milk deti hu + juice + daliya khichdi with vegies n one banana per day deti hu . aur daal rice kabhi daal me roti mash krke bhi deti hu . dry fruits NH deti ..plz bataye ki Maine usko kya du kaise du. plz reply jarur kre | Apr 08, 2017
Hi. My son is 2years 4 months. I am giving sathumavu porridge for brekfast. Can you suggest some best health drink available in market for evening?How about junior horlicks,complan..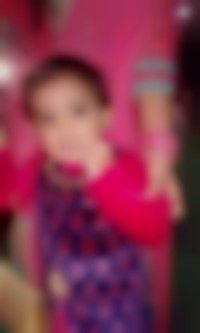 | Apr 08, 2017
very useful tips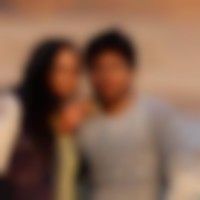 | Apr 07, 2017
my baby is not feeding by bottle how can i help her to use that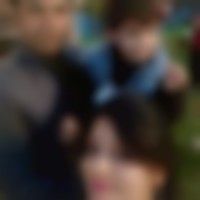 | Apr 01, 2017
how to get rid of bottle | Apr 01, 2017
Hi, please confirm if the said quantities of milk be in form of milk only or ll curd, butter, cheese, paneer also fall under it?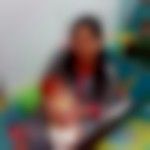 | Mar 31, 2017
thnx ... i am in same situation ... i am in doubt that my bf is sufficient or not.... but by ur inf i got know.... | Mar 22, 2017
very informative | Mar 15, 2017
very informative.. Thankyou so much.. | Oct 27, 2016
Hi my daughter is 6months old and doesnt take bottle atall.. somtmes she drinks frm bottle at ngt while sleeping only and tht to very often . Shes totlly deprndnt on my milk .. i hav strted givng her milk wth suji n parle g biscuit.. she somtmes olso drnk milk frm spoon .. wht shud i do as whn im out its too difclt to feed brstmilk.. in wht frm can i offr hr milk so tht her intke of milk increases.. i was gvng cpw milk earlier bt she used to do pottu while drkng so i hd swtched to tonnd milk now.. is it tht she s unable to dgst cow mill right now.. ?? I hv tried difrnt bottles aswell | Oct 18, 2016
My baby is 9months 3week old and weighing 7. 4. I am giving cow milk in 3:1 ratio which is 3. 8 percent fat. Do I need to do any changes in milk consumption or is this fine? one more thing is he immediately goes to potty (stool) after his every meal. So doctor suggested me to give milk at least 60 ml per day. Do I need to increase it or is that enough? I am confused why he is going potty for every feed. Is this depend on milk?? Please let know I am not getting any required responses from none of them. | Oct 18, 2016
Hi.. my son is 1 year and 1 month.. he is reluctatnt to almost everything i offer him.. he does not take milk at all.. only breast feed during night while sleeping.. for 5-6 mins.. what should i do to make him drink milk and eat properly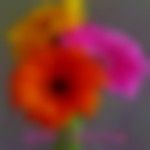 | Sep 21, 2016
thank u this information cleared my doubts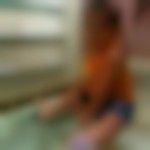 | Aug 04, 2016
thank u | Aug 04, 2016
thanks mam | Aug 03, 2016
thanks.... its help me | Aug 03, 2016
my daughter is 1 yrs 5 month can i give her milk at night after 2 hrs of dinner. In dinner she takes fish and rice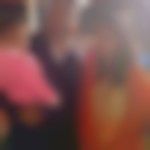 | Aug 03, 2016
good blog thank u mam | Aug 03, 2016
thanks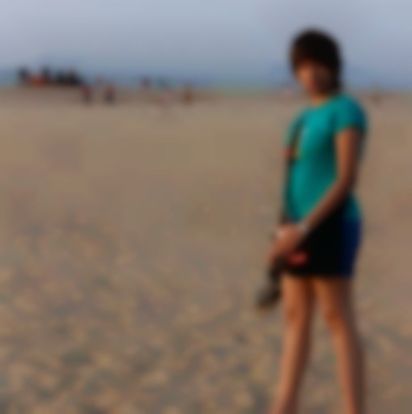 | Aug 03, 2016
Thl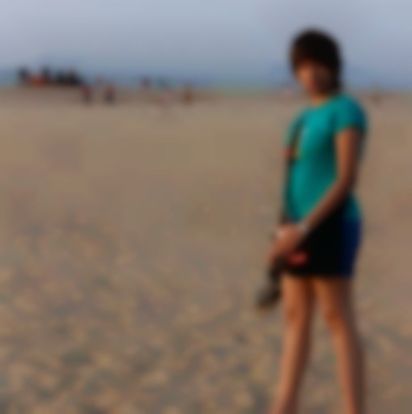 | Aug 03, 2016
Y 3 | Aug 03, 2016
hlo mam my baby is 1 yr 1 month old. he is only taking mother feed not top up milk. what should I do so that he take the milk | Aug 03, 2016
hi. my son is 2years and 6 months .he didn't drink milk at all but he like curd and kheer is it fine for him or pls suggest me some solution | Jul 14, 2016
hello mam , my son s 2yrs i hv gv a glass if milk wit pediasure or other flavour but takes almost 2hrs for drinking.... hw to develop his inrerest fir drinking milk? | Jun 18, 2016
Madam, my daughter refuses other milk in the bottle. I tried in many ways. morning she drinks 25ml only and same in evening and midnight. I add milk in health mix porridge that's all. what shall I do.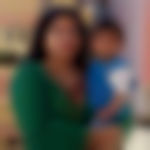 | Jun 06, 2016
Hi my baby is 1 year 4 months old. His weight is 7. 3 kg. My paediatrician has told me to give pediasure 2 scoops with pasteusturised milk morning 100 ml n evening 100 ml. In between I breastfeed him... 2- 3 times. How wil i know how much quantity he is drinking ? & i give him 3 time meals... | May 27, 2016
thank u | May 27, 2016
Good option milk denial without additives, thanks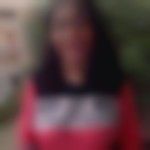 | Feb 21, 2016
@Vaishali, it is better to take advice of your paediatrician on this. | Feb 20, 2016
My baby is an IUGR baby she is 4 months old and weighs 3. 9kg. So can you confirm per day how much feed to be given. She is in combination of breast milk and formula.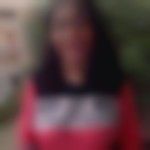 | Jan 29, 2016
@Sushmita, Hi, ideally if your are lactating enough, you should avoid giving top feed. Top feed dilutes the benefits of breastfeeding and may cause nipple confusion and is not very hygienic. If need be, you can use sterilised bowl and spoon to feed the formula milk.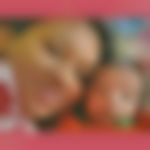 | Jan 29, 2016
Dear Puja pls guide my 4month old son suddenly refusing to Take bottle feed which earlier he used to drink properly . I am feeding him combination of my breast milk with Lactogen 1. What should I do so that he starts takin formula again... Pls give me some suggestions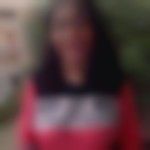 | Jan 11, 2016
@Aditi, Hi, the suggestions are there in the blog itself. Do take advice of your paediatrician also for this.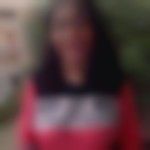 | Jan 11, 2016
@Gayatri, Hi, any milk supplement like bournvita, boost etc can be used only after the child is 2 years old atleast. | Jan 09, 2016
Which milk is better: Formula milk or animal milk for a 4 Month old baby. As my milk is not sufficient for the baby | Jan 08, 2016
Is it safe to add boost, bournvita for kids... tia | Jan 08, 2016
Puja, nice article. It came at the right time for me.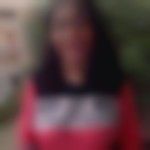 | Dec 11, 2015
@Pamela, Hi, whether the child is getting enough feed from you or not is determined by the weight gain. If your child is gaining weight steadily on your feed it means it is sufficient for him. | Dec 10, 2015
Hi My son is 2 months and off late he has not been feeding well from my left side. Im not sure if im positioning him correctly. However he feeds for about 15mins from my right side per feed. I'm worried that he might not be getting enough. He has been wetting 6-8 cloth nappies in a day but I think that's because it's been due to the weather being cold. I try to express and feed him by spoon but he doesn't take in enough Pls advise | Dec 10, 2015
@kalpana... have the same problem. My son is 1 yr and a month old, he wants me to breastfeed 4 to 5 times during his night sleep even if i feed other foods well in the day time.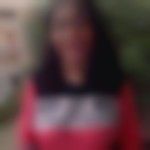 | Dec 08, 2015
@kalpana, Hi, give him well spaced, three main meals and two snacks in between. Include whole grains, whole dals, legumes, paneer, cheese, curd, eggs, fish, poultry, vegetables & fruits. Feed him wholesome dinner followed by milk feed at sleep time. | Dec 07, 2015
Hi my son is 18 months old, though he eats food in the day. He drinks milk for every 2 hours in the night with 180ml bottle. Is it fine to drink or else how to stop this. Pl let me know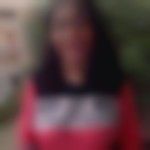 | Dec 01, 2015
@Rasmi, Hi, you may read the following blog https://www.parentune.com/parent-blog/5-healthy-alternatives-to-milk/519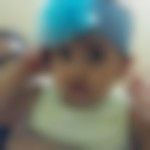 | Nov 28, 2015
Hi my one yr old refuses to take milk.. and she not at all take things which is sweet in taste.. I tried a lot to give her flavored milk BT she just take a sip and refused to take more.. I breastfeed her BT its not sufficient.. plz suggest wat to do.. | Nov 26, 2015
Mansi I too had same problem with my elder son Dr adviced me to give isomil that's a substitute of soy milk it works very good for lacto intolorent kids .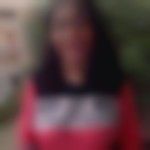 | Nov 26, 2015
@Gunjan, Hi, as suggested in the blog,around 500 ml of milk is suitable for this age. Instead of giving two servings of this amount, you may divide this amount and give with each solid feed.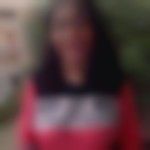 | Nov 26, 2015
@Vikita, Hi, the baby could be cranky for various reasons. It could be pain in the stomach or anything else. You can consult your paediatrician for this. | Nov 25, 2015
My son,is two. He asks for milk all the time. Together with his diet he wants milk all the time. What should I do? | Nov 25, 2015
My baby is 4. 5 months old weighing 6 kg. She has doubled her birth weight but she is cranky all day long. Is it cuz my milk is not sufficient? Kindly advice should I start top feed once a day? As right now she is ebf! Thnx in advance | Nov 25, 2015
Mansi u can try soymilk or lactose free formula milk | Nov 25, 2015
Hi. My lo has got lacto inheritance problem. He is not able to consume any milk. He is 1 year and 1 month old. What can I give as substitute of milk?
+ Start A Blog
Top Food and Nutrition Blogs
Top Food and Nutrition Talks
Top Food and Nutrition question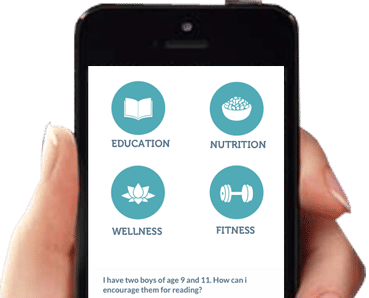 Download Parentune App
Please enter a valid number

{{trans('web/app_labels.text_Heading')}}
{{trans('web/app_labels.text_some_custom_error')}}
{{trans('web/app_labels.text_Heading')}}
{{trans('web/app_labels.text_some_custom_error')}}