Pregnancy
Normal Delivery Vs Cesarean – Risks & Benefits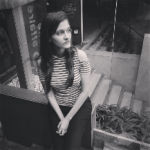 Created by Mansi Dubey Updated on Aug 15, 2019 During this beautiful experience of pregnancy, women get most bothered about many things like mood swings, headaches, body pain, cravings and the thought - 'if it's going to be a normal delivery or a caesarean'. We know you would be constantly thinking about which delivery option would be safer for you and your baby. So, here we have everything that you need to know about both the delivery options.
Normal Delivery - Pros And Cons
When it comes to childbirth, normal delivery is often considered to be the first choice and the safer option because it's the natural process. First time mothers often prefer normal delivery, if they want to have more babies in the future. In this process your baby and body start to prepare and progress naturally for the childbirth. Women who undergo normal delivery avoid having many major surgical risks, such as scarring, severe bleeding, infection, and post pregnancy pain. Also, the recovery time and hospital stays are shorter compared to caesarean. Normal delivery also benefits your baby; the baby will ingest some protective bacteria while travelling through the birth canal which will boost his/her immune system. Moreover, normal delivery has lesser mortality rate for the mother.
However, there's a risk of tearing, the skin or tissue around the vagina can stretch and tear while the baby moves through the birth canal. In some cases, normal delivery may increase your risk of urinary incontinence. Women may also experience pain in the area between their vagina and anus. If your baby is large and is delivered vaginally, there's a risk that the baby may get injured during the birth process.
Caesarean Delivery – Pros And Cons
A caesarean is planned which makes it convenient for the mother to prepare herself mentally for the birth and schedule it in advance. You are less likely to suffer from urinary incontinence and there is no risk of tearing. If you are going to deliver a big baby it will avoid the risk of him/her getting injured during the process. If the mother suffers from infections such as HIV which she could pass along her baby, a C- section is considered as the best option to protect the baby from the same.
Because caesarean is planned childbirth your baby may not be ready or mature enough to be born yet; incorrect due date calculation can lead to major risks. It is a surgical process which leads to massive blood loss and may result in the mother being susceptible to infection and blood clots. It also leads to complications related to breastfeeding. The hospital stays and recovery period is longer as compared to normal delivery. The reason why mother often choose normal delivery is because once she has had her first C-section, she's most likely to have C-section in her future delivery which puts her at a greater risk of future pregnancy complications.
Childbirth is all about safely delivering a healthy baby. Both the options has their risks and benefits that's why you should always listen to your doctor and decide the option which will be best for both you and your little angel.
This content has been checked & validated by Doctors and Experts of the parentune Expert panel. Our panel consists of Neonatologist, Gynecologist, Peadiatrician, Nutritionist, Child Counselor, Education & Learning Expert, Physiotherapist, Learning disability Expert and Developmental Pead.
Kindly
Login
or
Register
to post a comment. | Aug 27, 2019
after normal delivery will affected by piles problem | Apr 02, 2019
firstly the term 'normal delivery' needs to be corrected and call it as 'vaginal birth or natural birth'. it is definitely possible to deliver vaginally even if you birthed via caesarian section earlier (VBAC- Vaginal Birth After Caesarian). North American countries highly recommend VBAC- before ruling out options (talk to your doctor). it all depends on the reason for th C-section. Caesarian section is not always a planned childbirth. There are many reasons as to why some women have to go through it. p. s. I am not a medical practitioner but this is based on my personal experience and knowledge. | Mar 04, 2019
pp | Jun 28, 2018
I had C- section delivery with my first kid but I can It is much more easier and normal than normal delivery... I was absolutely fit and fine and active with in 2 days of delivery as if nothing had happened.... So I think there are myths about C-section delivery..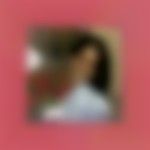 | Jun 23, 2018
I had both my daughters delivered through C section, yes I was in bed for 4-5days until the stitches were getting healed but after that I was very normal. I was walking properly and very active after 5-6days. It looks a myth that after C sec you can never do anything. It's a big no. You can continue your normal life.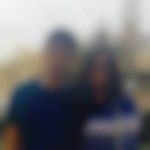 | Jun 21, 2018
normal delivery is more safer than c-section . as after normal delivery u hv less complication in future . u can get back to work earlier than in c-section.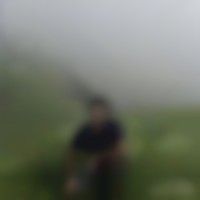 | Jun 19, 2018
lmk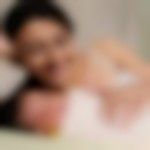 | Apr 12, 2018
Well there are both pros and benefits for both types of deliveries viz normal or ceasarean. but of course normal delivery is preferable as you can get in routine very quickly while ceasrean delivery you have to be in bed for quite a long time as you have to do extreme care of yourself. For more information please visit- http://www.parasbliss.com/ | Apr 10, 2018
i had a c section for my first baby. i want have a normal delivery for my second baby. what r d chances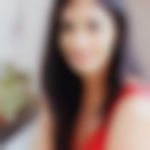 | Apr 01, 2018
Great blog!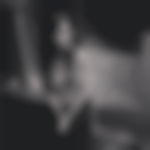 | Apr 01, 2018
Zufeen Khan thank you so much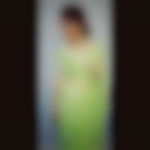 | Mar 30, 2018
Great blog!
+ Start A Blog
Top Pregnancy Blogs
Top Pregnancy Talks
Top Pregnancy question