Parenting
Babycare
Health
Next Pulse Polio Vaccination Date Schedule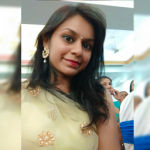 Created by Urvashi Shah Updated on Jan 16, 2020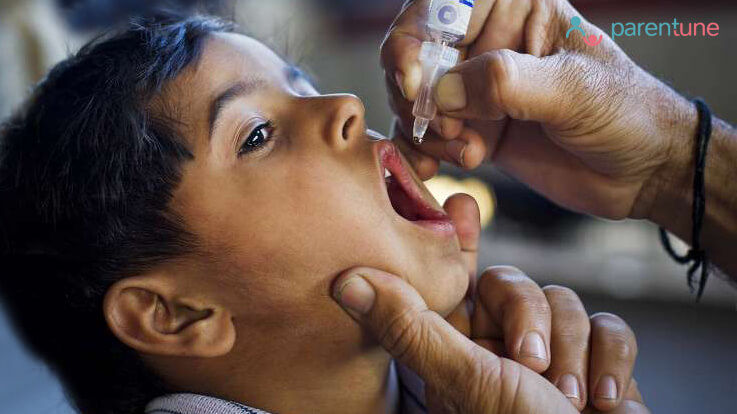 The initial five to seven years are very essential for your child's health is preventing him / her from deadly diseases such as polio drops. Polio vaccine is an infectious viral disease against which immunization in the form of Pulse Polio drop is given. Newborn babies should be given polio drops in addition to the regular immunization which is carried out at 6 weeks, 10 weeks and 14 weeks after your child's birth. [ Latest   - Coronavirus (COVID-19) Sample Collection & Tests Centers / Laboratories in India ]
To eradicate the Poliovirus from India, the government has introduced the immunization day program every year. Do not compromise with your child's health and take him / her for polio drops vaccination camp near your place. However please note that the annual pulse polio drive that was scheduled from January 17, 2021 has been postponed as the Covid-19 vaccination drive starting from January 16. The Ministry of Health has asked all states and Union Territories to postpone the drive until further instructions. 
The most recent update involves that the National Polio Immunization Programmw in which children in the age group of 0-5 are administered Polio Drops has been rescheduled to January 31st, 2021.
The Ministry of Health in consultation with the office of President of India has decided to reschedule the Polio Vaccination Day or National Immunization Day or Polio Ravivar to 31st January. City-Wise Pulse Polio Drop Vaccine Dates 2020
The five-day pulse polio drive will begin across Bihar from September 26, 2021. The Health Minister of the state said that the decision has been taken as cases have been reported in Pakistan and Afghanistan. The minister further added that special focus will be given to children of migrants, nomads and ones staying in hamlets, and staying around brick kilns and in interiors. 
About Polio Drive 2020
Starting from 20th September to 1st November, the Government of India has announced to conduct a Pulse Polio Campaign. Having said that, due to the rising Covid numbers, the Pulse Polio drive has been restricted to high-risk zones only. [ Check What If Missed Polio Day Campaign? ] 
Cities

Polio Event Dates

Haryana

Starting 02 Nov 

Nashik

Starting 01 Nov

Bihar

11 Oct - 15 Oct & 29 Nov to 3 Dec

Punjab

Starting 01 Nov

Uttar Pradesh

Communicable Disease Control Campaign -1st to 31st Oct

Door to door - 1st to 15th October

Drive to cater to children who missed vaccination - Starting 2nd Nov
Haryana
The second round of pulse polio drive started in high-risk areas of 13 districts in Haryana on Nov 1, 2020, Sunday.
The drive is being carried out in districts Ambala, Faridabad, Gurgaon, Jhajjar, Karnal, Kurukshetra, Mewat, Panchkula, Palwal, Rohtak, Panipat, Sonipat and Yamunanagar.
All health officers and frontline workers are taking full precaution and using personal protective equipment, masks, sanitises and gloves in view of the Covid-19 pandemic.
Gurgaon
The Gurugram administration has restricted the pulse polio drive to high-risk zones only. Polio vaccine to be given at booths on 20th Sep while the home-to-home campaign will be on 21st and 22nd.
Nashik
The third phase of the Pulse Polio Vaccination drive began on Nov 1, 2020 with health workers following all social distancing and hygiene norms.
Bihar 
Pulse Polio campaign will be conducted in two phases from 11 October to 15 October and 29 November to 3 December. 
Uttar Pradesh
Uttar Pradesh is running a Communicable Disease Control Campaign from 1st to 31st October 2020 to prevent the occurrence of brain fever.
There will be a door to door campaign initiative in the 18 districts from 1st to 15th October.
Some preventive steps as suggested include:
Get Japanese encephalitis vaccination for your child up to 2 years.  

Keep cleanliness and hygiene in the house vicinity.

Wear covered clothes to protect your child from mosquitoes.

Consume clean Drinking Water.

Do not let standing water in the vicinity.

Give special care to malnourished children.

Focus on personal hygiene

Do not urinate in the open. Wash hands carefully.

Bath daily.

Focus on the hygiene of teachers and students
Most importantly, if your child gets fever, make sure he is treated immediately without any delay. Any fever can be brain fever. 
It has also stated that children and pregnant women who have missed vaccination shall be vaccinated.
In recent news, around 4 lakh children missed their vaccination shots due to Covid-19. Due to this, the UP Government is launching a immunization campaign starting Nov 2, 2020 in order to reach out to these children.
Delhi
The Delhi government has given a direction to depute teachers to coordinate with health workers for a Polio Immunisation Programme that is scheduled on Sep 20. The purpose of the programme is to cover every child who is less than 5 years of age. In fact, a senior Directorate of Education (DoE) official said that students should also be engaged to voluntarily become members of the Polio Sena. 
Punjab
In view of the ongoing Pandemic, practices of Social Distancing, Hand Washing and other Hygiene Practices will be ensured during Booth as well as House to House Activities.
With the objective to keep polio under control, a special drive to administer polio drops to children aged 0-5 years will be carried out from November 1 in districts like Ludhiana, Mohali, Jalandhar and Panchkula, under the Pulse Polio campaign.
Message to Public
The Government of India, with respect to the current Pandemic sends out a message to public urging them to get their children less than 5 years of age protected with Oral Polio Vaccine Drops on the mentioned dates from the Polio booth near their house.
Some key points include:
Even sick and newborn children are to be given Polio drops.

These drops are in addition to routine immunization doses.

These drops are completely safe and are of highest quality.

Repeated doses provide additional protection.

Routine polio vaccination at birth, 6weeks, 10 weeks and 14 weeks of age is also essential. 

Polio Eradication efforts will continue till polio is globally eradicated.
Also Check:  Month-wise Baby Vaccination Schedule / Immunization Chart
How does the Polio Virus Affect Children?
Polio causes nerve or tissue damage, which leads to paralysis, troubles in breathing, and even death in some cases. The weakness in the muscles causes an inability to move from one place to another. Legs are the first body parts that get affected by polio but neck, head, and diaphragm are also infected. Polio is spread through infected fecal matter entering the mouth or even through contaminated water.
Missed Baby's vaccination? Dr Manoj Answers Your Questions
Types Of Polio Vaccines
There are two types of polio vaccines that protect against poliovirus. These polio vaccines may be given at the same time as other vaccines. It is requested to consult your family doctor before injecting. Read below ...
Paralytic Polio: This form of polio is rare but serious but with time it gets worsened

This form of polio can be seen generally where the initial symptoms are confused with normal illness. People who develop symptoms from the poliovirus contract a type of polio that does not lead to paralysis. [ Know more:  Types of Polio Vaccines ]
Symptoms of Polio Disease
Polio is a highly infectious viral disease, which affects children under 0-5 years. Fever: If mild fever continues for more than 3 to 4 days then consult the doctor

Headache: A child suffers from a headache when he has polio. This is tagged along with tiredness as well

Back & Neck Pain: Pain in the neck, back, arms and neck are also signs of polio which are also accompanied by a sore throat, fatigue, weakness, and vomiting.
Causes Of Polio In India
You need to be quite careful about the health safety of your child and must avoid direct contact with the infected person as poliovirus can be transmitted through direct contact or even via contaminated water and food. Poliovirus is known to mainly attack children aged younger than 5 years and even those children who are not immunized to the disease. 
Watch this video to make you understand polio completely. 
Why Are Polio Pulse Immunizations Important?
Parents also need to be aware of any existing allergies in the family that might cause an infection or a reaction. 
Floppy and lose limbs

Loss of reflexes

Post-polio syndrome

Severe muscle aches and weakness

Experts claim that you can protect your child from various deadly diseases effectively through proper immunization schemes

The vaccines are made by scientists after years of research and are hence safe and effective.
Helpdesk Pulse Polio Program
For any clarification / query, please contact the information given below ... 
Dr. Anil Jagrat,
Officer On Special Duty (OSD) Pulse Polio Program,
Pulse Polio cell, Directorate of family welfare, Govt of Delhi,
7th floor, C-Wing, Vikash Bhawan-2, Near Metcalf House, Upper Bela Road, Civil Lines,
Delhi-110054. Tel: 23813210.
So having your child vaccinated from time to time will help you in protecting your child from Polio
Frequently Asked Questions
How many times a baby should be given polio drops?
It is recommended to give 4 doses of polio. One each at 2 months, 4 months, 6 through 18 months old and 4 through 6 years old.

Source: CDC, Center For Disease Control and Prevention
What to do if you miss one polio dose?
You can check with your nearby government health centers/ public health centers if the drops are still being administered. Polio drops are given even after the scheduled campaign dates. Also, volunteers will be available to administer polio drops to those who missed the drive. Avail information on missed polio drops from nearby Aanganwadi (rural care center)
This content has been checked & validated by Doctors and Experts of the parentune Expert panel. Our panel consists of Neonatologist, Gynecologist, Peadiatrician, Nutritionist, Child Counselor, Education & Learning Expert, Physiotherapist, Learning disability Expert and Developmental Pead.
Kindly
Login
or
Register
to post a comment.