Health
Tulsi, Haldi, Methi Dana Uses & Health Benefits for Child & family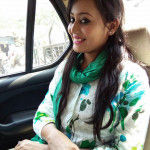 Created by Huda Shaikh Updated on Dec 07, 2021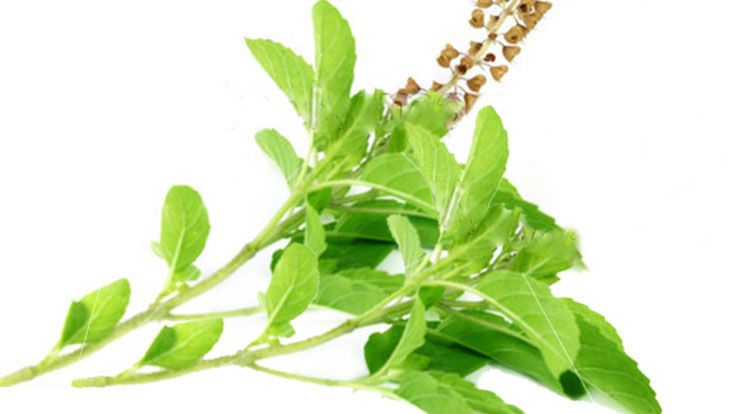 Why is Tulsi Important?
Tulsi, which is profoundly known as holy basil has been used in India since years. It has been worshipped and is considered to be sacred in Hinduism. Ayurveda has regarded Tulsi as one of the best cure for most of the diseases. There are two varieties of tulsi which are found in India -The green colored Lakshmi Tulsi and the purple-hued Krishna Tulsi. From warding off some of the commonly encountered diseases, strengthening immunity and fighting viral and bacterial infections it is capable of doing it all. Hence it is considered to be extremely beneficial for infants and toddlers. Especially with the monsoon season setting in your child might be at a risk of a viral infection or your child might have already contracted an infection due to the change in the climate. 
Health Benefits of Tulsi Leaves:
Digestive system:
If your child has been complaining of stomach ache then there is nothing better than asking he/she to chew a few leaves of the same and it is capable of strengthening the immune system. It can play the role of an appetizer by stimulating the release of digestive enzymes, in turn, enhances digestion.
Respiratory System:
The first system to get affected is the respiratory system. Be it suffering from cold, cough or bronchitis, tulsi has medicinal powers to treat all. It has been used for decades to treat running nose and throat infection and guess what it has worked wonders in most of the cases.
Fever:
Tulsi is known to have antibacterial and antiseptic properties which make it the best herb where treatment of fever is concerned. From viral, bacterial to fungal infections it can fight it all effectively. Encourage your child to chew a few Tulsi leaves with a cup of warm water in order to ward off fever.
Immune System:
As stated above Tulsi has antiseptic and antibacterial properties which can help in boosting the immune system. Boosting of the immune system means fewer chances of falling ill or going down with an infection. All you need to do it keep a Tulsi plant indoors and not only your child but even you can benefit from the same.
Eye Health:
During the monsoon season, it is commonly seen that a child might go down with conjunctivitis or boils in the eye due to excessive humidity and bacterial resistance during the changing climate. However, you can avoid it by washing your child's eyes with Tulsi water (add Tulsi leaves to the water) which has shown promising results by reducing inflammation and reducing stress on the eyes.
Ways in Which You Can Use Tulsi 
Simply add few tulsi leaves, small piece of ginger to 2 cups of water and reduce it to half. Strain this and give it to your child if suffering from cold, cough or flu.
Ask your child to chew a few tulsi leaves on waking up and then consume a glass of water.
Plant a tulsi leave in your house, it is not only sacred but magical too.
Also Read: Health Benefits of adrak-tulsi tea while breastfeeding to boost immunity
Haldi Uses Remember when you suffered from cold, cough and flu? And your mother served you 'Haldi wala doodh.' But ever wondered why? Well, here's the answer –Ayurveda regards Haldi(turmeric) as a herb which is not just good for children but for adults as well. But why is it that turmeric holds so much of importance? Haldi is an ancient herb and culinary spice used in Asia for years. Not only does it imparts color and flavor to the meal but is known to possess some amazing medicinal properties. Haldi contains a set of compounds known as curcuminoids. These curcuminoids are not only powerful antioxidants but are also responsible for imparting a yellow color to the rhizome and have anti inflammatory, antioxidant, antimicrobial, anti cancer and anti-coagulant properties. Hence Haldi is a wonder herb for your little one.
Benefits of Haldi/Turmeric:
It strengthens the immune system: The immune system definitely goes for a toss during the monsoon season due to increased humidity. So if you want to boost your child's immune system then there is nothing better than adding turmeric in his/her diet. Curcumin the primary compound found in turmeric can act as an immune booster. Moreover, it is capable of preventing inflammation by controlling immune responses, lowering the production of pro-inflammatory chemicals and certain proteins responsible for triggering an inflammatory response.
It can fight fever and flu: Whenever your child goes down with a fever the first line of action seems to be crocin – paracetamol to bring his/her temperature. But did you know that turmeric is capable of bringing down the temperature? Yes, you heard it right! As fever marks the beginning of inflammation and curcumin is known to beat inflammation. Influenza virus is the reason why your child suffers from flu, however, studies have shown that germacrone a compound found in turmeric oil can inhibit the development of influenza infection.
It can help in dealing with digestive issues: With the monsoon season come along a lot of digestive issues which at times become difficult to handle for mothers. Turmeric comes handy in such cases. Studies have shown that demethoxycurcumin a curcuminoid present in turmeric can reduce the inflammation in the gastric lining. So basically turmeric can prevent oxidative damage, inflammation, increase the production of bile for enhanced digestion and protect the liver whose enzymes play a key role in digestion.
It can ameliorate asthma: The changing climate can trigger asthma in your child. As stated above, turmeric can reduce inflammation and give child relief from asthmatic effects. Studies have shown that intranasal administration of turmeric lead to a reduction in the accumulation of inflammatory cells in the airways, supported muscle relaxation, prevented narrowing of the airways and also prevented blockage caused by the accumulation of mucus.
How to Use
Add turmeric to a cup of milk with honey and a pinch of saffron.
Add turmeric to soups and curries.
You can add turmeric to your child's favorite dip or may be yogurt.
Add turmeric while making khichdi, pulav, daliya or even plain jeera rice for your child.
Adrak Uses
Ginger is one of the oldest herbs known to mankind. It is always added to a bowl of soup, and a cup of tea! And, if you read Ayurvedic texts, you shall find the mention of ginger and its medicinal properties at several pages. It does not only add taste and spice to every dish but it has almost countless health-related benefits, which can help in curing an umpteen number of maladies and discomforts. Be it cold, acidity or headache, this magical herb can cure it all! And monsoon is the best time to pay a tribute to this mighty herb that has the power to combat the symptoms of many diseases this season throws up at you and your family. It is not without reason that ginger lozenges are commercially produced!
So this monsoon season does not forget to add ginger to your family's diet and ward off bad tummy aches, sore throat and persistent cold.
Adarak/Ginger Benefits:
Prevents and treats cold and flu:
Did you know that ginger is a natural antiviral which can help to fight against illness and bacteria that causes cold? As rains set in, there is an increase in the humidity levels leading to lowered immunity. Hence the chances of coming down with cold and flu multiply, especially in children. So in order to ward off the same, just give a cup of warm water with some crushed ginger and little honey to your child and see the difference. However, it should not be given to a child less than a year old.
A Natural Expectorant:
Cold leads to coughing, and coughing happens due to congestion. Congestion can irritate your little one and hence ginger works best for it. Ginger can open up your lungs and expel out the phlegm. It can help to break down and removal of mucus that helps to restore normal breathing patterns.
Boosts Immune System:
You and your child are at a higher risk of contracting seasonal illnesses when immunity is low, and hence ginger can be your best friend during the monsoons – it helps in building immunity. And yes – it keeps bacterial infections at bay too.
Regulates Blood Circulation: Ginger is blessed with nutrients like chromium, magnesium, and zinc which are responsible for facilitating normal blood flow. It also prevents fever, chills and excessive sweating. Hence ginger is a real savior in times of real need!
Helps in digestion: In the monsoons, your child's digestion might become sluggish leading to indigestion and bloating. There is no better cure than ginger for this – and hence it is a favorite Nani maa ka nuskha when it comes to stomach ache, cramps, and acidity. Ginger also enhances food absorption.
Besides, ginger can reduce vomiting; it reduces muscle pain and soreness and is also said to improve the health of your heart
 How to use:
Add grated fresh ginger to a bowl of steaming water, inhale the vapor to soothe a sore throat and nasal congestion.
Ginger combined with hot water, lemon and honey is a warm and health-promoting drink to sip on, during a change of season.
Use ginger in soups and curries that are part of the everyday fare.
Bake ginger cookies, the best way to make your child eat ginger!
Pickled ginger in lemon juice is a great way to add a digestive condiment with your daily meals.
Fenugreek Uses & Benefits Methi dana (Fenugreek) is nature's gift to mankind. Yes, it adds flavor to food – but that apart it also has medicinal properties. Methi is known to have multiple benefits like warding off cold and cough, treating urinary tract infections or strengthening the digestive system. This tiny herb is endowed with nutrients such as copper, potassium, calcium, iron, selenium, zinc, manganese, magnesium, thiamine, folic acid, riboflavin, niacin, sodium, Vitamin A, Vitamin B6, Vitamin C, and dietary fiber. Here's how Methi is beneficial for you and your child during the monsoon season…
Benefits of Methi Dana :
Aids in Digestion: Monsoon season is the time when one commonly suffers from digestive issues; methi can be of great help during this phase. Fenugreek leaves are instrumental in the treatment of indigestion, flatulence, a sluggish liver, and even mouth ulcers. Methi seeds also help to treat colic, flatulence, diarrhea and dysentery.
Cures Sore Throat: The moment there is a change in the climate, we are more prone to a sore throat, cold and flu. Try this: In a pan, add 2 tbsps of Methi seeds and 2 cups of water, boil and let the water reduce to half. Now strain and gargle with this Methi water. This concoction will provide great relief to sore throat symptoms; repeat 2-3 times a day for better results.
Helpful in urinary tract infections: Urinary tract infections are also common during the monsoon season due to increased humidity and resistant bacteria. Urinary tract infections are mostly caused by bacteria and yeast. Methi can help you get rid of symptoms of the urinary tract such as painful urination. Add fresh fenugreek leaves to the diet or add some leaves/methi dana to a vessel with water, boil, cool to a warm temperature, strain and sip through the day.
How to use:
Parathas! The most delicious way to restore and promote good health is through a healthy Indian breakfast of methi parathas served with pudina chutney.
You can add fenugreek seeds/Kasuri methi to your favorite snack to make it more nutritious.
Make fenugreek tea using methi dana; it tastes good too – add honey for sweetness.
Sprout methi seeds and add it to curries.
You can use methi leaves in soups or make raita.
Add dried methi leaves (Kasuri methi)/methi dana to fish, chicken and vegetable dishes, veggie rice, daliya, and khichdi.
​Cinnamon Uses
Cinnamon is a magical spice. The aroma is delightful. However, cinnamon is more than just flavored fragrance. It has benefits galore! The health benefits of cinnamon are attributed to its antibacterial, antifungal, antimicrobial, astringent and anti-clotting properties – that's one great portfolio, wouldn't you say!
Cinnamon can come handy during the monsoon season – I would say, whenever you feel a flu-like symptom of some tummy-related issue is cropping up, use cinnamon immediately (please scroll down to "how to use") and I am sure you will find relief. Be it respiratory issues, skin infections, menstrual issues, heart disorders, digestive problems or cold and flu, the bark of the cinnamon tree is helpful in bringing relief, and in some instances, it simply cures the problem. No wonder, it holds a place of pride in Ayurveda.
While cinnamon is considered safe for children, it's best to wait for your baby to turn one before giving him his first taste of this wonder spice.
Cinnamon is blessed with nutrients like manganese, iron, calcium and most importantly, loads of fibre. Remember cinnamon is a spice which can boost satiety, mimic sweetness and give you and your child a healthy dose of antioxidants.
Benefits of Cinnamon :
Loaded with health-promoting goodness: Cinnamon is blessed with minerals such as manganese, iron, calcium and most importantly loads of fiber.
Strengthens the immune system: The immune system definitely goes for a toss when the climate changes, however, cinnamon can help in boosting your immune system. Not just that, it can protect your child from bacterial and viral infections.
Cures respiratory problems: Cold, cough, bronchitis are common during the rainy season. Studies have shown that cinnamon can help in curing sore throat, congestion, cold and flu.
Say goodbye to indigestion: Its carminative properties aid in the removal of gas from the intestines and stomach. Hence it is considered to be highly effective to cure diarrhea, nausea, vomiting, flatulence, upset stomach and the many symptoms of indigestion.
How to use:
You can add a pinch of cinnamon to your child's bowl of oats or sprinkle over mixed fruits.
Add cinnamon to plain curd and mix in fruits and nuts of your choice.
Mix a bit of cinnamon powder with almond butter/peanut butter and spread on a slice of whole wheat bread give it as a snack to your little one.
You can make a dip of your choice and add cinnamon; it could be a dark chocolate dip or cucumber dil dip.
Roast some nuts and sprinkle cinnamon on top to add a little zing.
If you like baking, then you'll know that cinnamon goes well with almost every recipe – be it cakes or cookies or pies.
Simply add a pinch of cinnamon powder, 1 tsp honey to a cup of lukewarm water and give it to your little one sip on – a soothing home remedy for cold and cough.
Kesar Uses 
Kesar (Saffron) contains several plant-derived chemical compounds which prevent disease and promote good health. It is highly effective for the treatment of cold, cough, asthma, fever, digestive issues and so on – all very common in the rainy season. When it comes to Kesar – less is more! Just half a tsp is enough to give you a healthy bunch of nutrients: 38% Vitamin C, 17% Iron, 18% Magnesium and14% Vitamin B6. It has long term health benefits for your child as well.
Benefits Kesar (Saffron) :
Stomach and liver tonic: Gastric trouble is common in children especially during the monsoon season. It can lead to cramps, stomach pain and bloating in your child's tummy. Saffron acts as a liver and stomach tonic, and clears up all the toxins and obstructions that could be leading to gastric discomfort. It also tones up and strengthens the digestive system leading to better digestion.
Relieves cold and cough:  Cold and cough (just like gastric problems) is very common in children and I tell you, there is no better cure that saffron. It can improve respiratory function and soothe tracheal muscles. It is also beneficial for a child who has been suffering from asthma since birth – it is said that saffron stimulates H1 Histaminergic receptors and adrenergic receptors which is why it is considered to be an effective treatment for asthma and bronchitis in children.
Wards off fever: Whenever your child goes down with fever, there is one medicine that will definitely come to our mind and that medicine is crocin….right? Now here's something to know: Saffron contains a natural carotenoid chemical compound, crocin, which is instrumental in bringing down fever.
How to use:
 Add a pinch of kesar to warm milk and add little honey to it. You may also add a pinch of turmeric (haldi) powder.
You can add it to milkshakes, puddings, custard, fruit smoothies and soups.
Must-know: Before using saffron, steep it either in warm water or milk because this helps in oozing out the perfect colour and flavour of saffron.
Pudina Uses & Benefits Pudina (mint) is nothing less than a wonder herb! Blessed with antioxidants and phytonutrients, this herb helps in treating cold and cough/ flu - common health problem in the rainy season. It is also particularly beneficial in relieving nausea and indigestion. Pudina has been a part of nani maa's nuskhas and (more often than not) has held a prized position in her kitchen garden as well.
The monsoon season is considered to be a time when you and your child may fall prey to infections due to increased humidity and moisture in the air that make microbes more resistant, leading to viral infection. Pudina can come to your rescue – Yes! It can help prevent infections, if you make it a part of your daily family diet. 
Benefits:
Helps to cure a cold & cough: Does your child have frequent episodes of cold and cough? Mint leaves are a sure-shot relief therapy. Here's why… Mint has anti-bacterial and anti-inflammatory properties which can reduce the inflammation in the respiratory tract and at the same time can act as an expectorant leading to expulsion of phlegm. Breathing in the aroma of mint leaves can additionally help to open up blocked nasal passages helping your child to breathe easy.
Relives indigestion: Mint leaves are known to soothe the digestive system. So if your child has been complaining of stomach pains or bloating, give him/her a few mint leaves to chew. Mint leaves contain menthol which activates the enzymes necessary for digestion. It can help in relaxing the stomach muscles, which in turn aids digestion.
Cures fever and asthma: Mint leaves contain powerful antioxidants which help to block allergens – and so mint is very helpful in asthma. Boil mint leaves and grated ginger on low flame for 5 mnts; allow it to cool to a warm temperature and give it to your child to sip on.
Boosts immunity: The immune system plays an important role if one needs to combat any health issues. Mint leaves are loaded with nutrients such as Vitamin C, D, E and minerals like calcium and phosphorus. Mint ensures that your body remains free from inflammation and infections.
How to use:
Add few mint leaves, grated ginger, two black peppercorns to two cups of water and reduce the quantity to half on low flame. Now strain and add ½ tsp honey. Sip on it when warm; give it to all members of your family.
A few mint leaves can simply be chewed on followed by a glass of warm water, as a regular habit – anytime of the day.
Add chopped mint leaves to a glass of lemon juice, which is again a great source of vitamin C. Refrigerate and serve up to your child after s/he is back from school or play.
Good old pudina chutney tastes great with everyday food – and is great for family health too!
Kindly
Login
or
Register
to post a comment.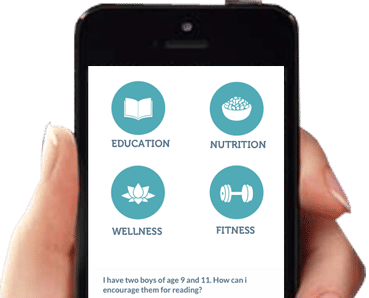 Download Parentune Plus App
Please enter a valid number

{{trans('web/app_labels.text_Heading')}}
{{trans('web/app_labels.text_some_custom_error')}}
{{trans('web/app_labels.text_Heading')}}
{{trans('web/app_labels.text_some_custom_error')}}