Health
Expecting Mom Should Know Natural Childbirth Tips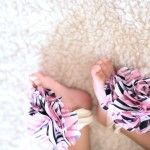 Created by Lakshmi Kapoor Verma Updated on Sep 12, 2019 Natural childbirth stories have always fascinated me. Ever since I got to know I was pregnant, I started reading a lot of different birthing stories on the Internet and of course wondering about how mine would be. There were good stories and bad stories. Some were scary and some made me cry, but in the end, what I conclusively learned was that giving birth to a new life was a magical and extremely spiritual experience and of course not easy! 
If you plan to go for natural childbirth, then a bit of preparation in advance can be helpful, which includes right exercising, diet, gathering information, etc. Here in this blog, our experts share natural child-birth tips with you.
How Can I Increase Chance of Normal Baby Delivery?
How can I increase chance of normal delivery for first-time moms? Remember it is called Labor, right!  Like any expecting mom, in my head, I had made my choice to have a natural childbirth. My belief was strengthened especially towards the later part of my pregnancy, thanks to an extremely strong support system which backed my choice and helped me with confidence and strength right till the end. So, if you plan to have a natural delivery as well, I am listing below a few key suggestions and tips which helped me greatly during my pregnancy.
#1. Educate Yourself & Make an Informed Decision
A thorough investigation and research about various birthing options is a must before taking any decision. Labor and Delivery is a process and understanding the same would greatly help an expecting mom to make her choices. There are educational videos and reading material on the same which can help an expecting mom understand the real deal. I got most of my information by reading a lot of birthing stories and attending pre –birthing classes. 
#2. Have An Active Pregnancy
Being physically active is the key to having a natural childbirth. I did 7 months of prenatal yoga that helped me build a lot of pelvic strength and flexibility. Other options apart from yoga are swimming, various stretching and flexibility exercises that focus on building strength in your body. Make sure that all the exercises you do are safe and preferably under expert supervision. (Also, it is not advisable to start on any new activity, for example, swimming, during pregnancy if you have not been doing it earlier).
#3. Walk and Build Stamina
Apart from stretching and muscle strengthening, one key factor to prepare for natural delivery is building a lot of stamina and walking definitely helps.
There is a simple formula to follow for making sure you are walking enough and productively. Start walking continuously for smaller periods of time (5/10/15 minutes ) and build it for longer duration ( 25-35 minutes) without any break. Start doing this once a day. Then start the same process for the second time in the day and gradually target doing 20-30 minute walks twice every day. Again make sure you don't exert yourself. Give up the moment you feel uneasy, sip lots of water during the walk and also wear comfortable shoes so that you don't develop pain and aches in the feet and knees.
#4. Nutrition for a Natural Delivery
Food has a large role in helping your body cope up with natural childbirth and the recovery thereafter. Make sure your diet intake including fluids, is healthy and your weight is in control during pregnancy. Being pregnant doesn't mean you have to eat for two! 
What to Do During Labor & Delivery?
Thinking how do I prepare for natural childbirth? Don't worry, here are some advice which every pregnant mom should remember. Read this  
Be Flexible & Have an Open Mind
Before making any choice, the first thing all expectant mothers should understand is that birthing decisions can be extremely dynamic and you never know, whether you will end up delivering a baby through natural child delivery or a cesarean birth till you reach right towards the end of your delivery process. 
For e.g. I really thought that I am going to have a natural start to my labor however my labor never kicked in and my worst fears of being induced came true.  So you never know what will happen and flexibility of choices really helps in such a situation
Learn About Pain Management
Pain is only the tip of the iceberg of labor and delivery. Knowing your body and your coping mechanisms work best during labor. Understand what works for you and don't be afraid to ask questions. There are plenty of external coping techniques like water birth, breathing exercises, birthing balls, etc. You can check with your gynecologist about these. 
Personally what worked for me was productive breathing. During labor, it is a great way of pain management and coping up with pain. Make sure you ask your gynecologist and birthing practitioners to help you learn how to breathe effectively during labor.
Have Support During Delivery
My family was a great support during labor and they stayed with me throughout. Do make sure you choose a birthing partner who gives you confidence and you are comfortable with. 
Epidural
Epidural and the choice to opt for it during your delivery is a key area where you need to gather information. Labor and delivery is a journey where epidural helps in taking off some load of the pain however at the same time it elongates your travel time as well. Also, it is always a wise decision to not pre-decide and instead evaluates your options at the right time only. Medically epidural is considered extremely safe and poses no threat to mom or child. [Read More - What is Epidurals, Benefits and Risk Factors?]
Have Faith Your Doctor
It is not necessary that everything goes according to the plan during labor. Have complete faith your doctor of taking the right medical decisions for you. Ultimately the welfare of you and your child is the most important thing!.
In the end, I would like to conclude with what my doctor motivated me during labor. She said "Lakshmi, thousands of women have done this before you and will continue to do so even after you.. So don't be scared! " All the best
This content has been checked & validated by Doctors and Experts of the parentune Expert panel. Our panel consists of Neonatologist, Gynecologist, Peadiatrician, Nutritionist, Child Counselor, Education & Learning Expert, Physiotherapist, Learning disability Expert and Developmental Pead.
Kindly
Login
or
Register
to post a comment.