Parenting
Education and Learning
Ways to Inspire Child to Save Water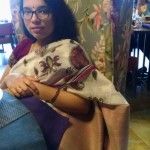 Created by Amrita Mazumdar Pokkunuri Updated on May 07, 2019 My childhood was spent in the idyllic town of Coonoor (in Nilgiris, Tamil Nadu) with harrowing water crisis! It would come twice, maybe thrice a week, if we were lucky!  Early on, I learned the pain of this crisis, though, I must admit that nowadays, I had nearly forgotten those times and have been slipping.
India is suffering from the worst kind of draught this year and temperature recordings this summer, again, are highest since the last 100 years and around 330 million Indians are facing water crisis; not to mention the crop losses! These are worrisome factors. Come to think of it - What are we leaving behind for our children? [Read - Educate These 8 Water Conservation Activities to Children]
It's a cliché to say that we parents have a big role to play in making our children aware of their responsibility towards the environment. But this cliché is important as children learn from us.
Tips to Stop Water Wastage & Inspire Child to Save Water
Water is the foremost resource for the survival of all species on this planet. So, what steps can we take to stop this wastage, especially at home?  Here are some of my home truths and things that I follow at home to educate my child to save water:
Compost to Save Water - To the many benefits of composting, add another: water conservation. The science is that adding compost to the soil regularly increases the amount of water the soil can hold, therefore decreasing the number of times one needs to apply water to the landscape. We are proud that not one shred of kitchen waste goes to the dump. We sleep better at night!
Laundry - We run our washing machine only when we have a full load, otherwise it just stays put till we get a pile. It saves electricity, reduces water consumption and saves our energy!
Brushing / Shaving / Soaping Hands - What we do behind this door, matters! It's an absolute waste to let the water run while we are at it... brushing, shaving, soaping!
Showering - Like most families, we too do spend a lot of water for this, since we live in a hot city. However, I was reading that if we keep our showers to under 5 minutes we'll save up to 1,000 gallons a month.
Baby's Bath Water can be re-used - and why not? I use a tub to give him a bath after that we reuse it, instead of the flush. Simple!!
Kitchen Water Usage - We fill and refill bottles to drink water from to reduce the number of times we need to wash glasses. We re-use utensils while cooking at least twice over by just giving it a light hot water rinse. It reduces the amount of cleaning, saves water and those blessed dishwashing bars! And the great thing about it is that hygiene is not compromised in any way. Also, after defrosting the fridge, we re-use the water... some way or the other.
Water is a finite resource and the supplies on Earth today are no more than what was here at the beginning of this green-n-blue planet. It is up to all of us to use the water we have wisely, and it is as simple as each of us making small, sustainable changes. We must make conserving water a daily part of our lives, because when we save water, we save energy and money, and most importantly save water for our future generations.
World Water Day is celebrated on the 22nd of March every year on a global scale to enable people to value water. The ultimate purpose behind "World Water Day" celebrations is to encourage nature-based solutions to the water challenges confronted by us today. [Read - How to Educate Child About World Water Day ?]
The above few are just a few basic stuffs we do. I am sure, there are some great ways you too practice water conservation. Do share your thoughts and tips in the comments section.
Kindly
Login
or
Register
to post a comment.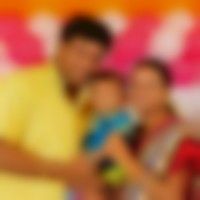 | Sep 19, 2018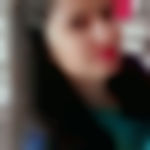 | Sep 17, 2018
thank you ma'am for your guidance... n yes it's the right time to pull up our sock and should do something for our childrens future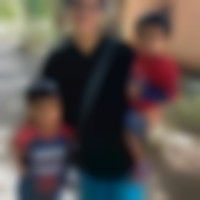 | Jan 04, 2017
Good thoughts. in our home rules are strict about wastage be it water , food or electricity. my older son at age of 2. 5 years was taught to close the tap while he brush his teeth. switch off the fan when he is up from the bed and do not waste food . It's important to teach our kids to discipline on these things that can contribute to savior or our mother nature.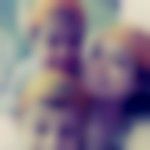 | Nov 30, 2016
excellent.. and very trur | Jun 25, 2016
a very good thought, but not only at home we Shld practice it every where. | Jun 15, 2016
Quite an interesting read. Good blog! | Jun 09, 2016
Good thought | Jun 07, 2016
Its our responsibilty to teach our generation to respect mother nature. My 3yr old kid never ever throws any waste on roads or anywhere even when no body is noticing him. He actualy carries it till he finds a dustbin where I have to lift him to help him throw it. This has been inculcated in him. We must encourage everytime by doing it ourself No unnecessary use of lights during daytime. Electricity be it ours or others after all it belongs to Our Mother Nature Once these are inculcated in them they will stay lifelong | Jun 06, 2016
very good blog. As mothers we need to inculcate these habits at home. | Jun 06, 2016
Nice tips. We need to conserve water for our future generation.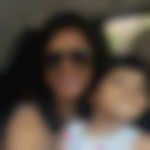 | Jun 06, 2016
We must start following these habit.
+ Start A Blog
Top Parenting Blogs
Top Parenting Talks
Top Parenting question

{{trans('web/app_labels.text_Heading')}}
{{trans('web/app_labels.text_some_custom_error')}}
{{trans('web/app_labels.text_Heading')}}
{{trans('web/app_labels.text_some_custom_error')}}