Parenting
Health
What If Missed Pulse Polio Campaign 2020?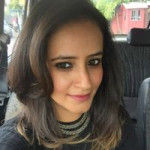 Created by Ekta Updated on Jan 22, 2020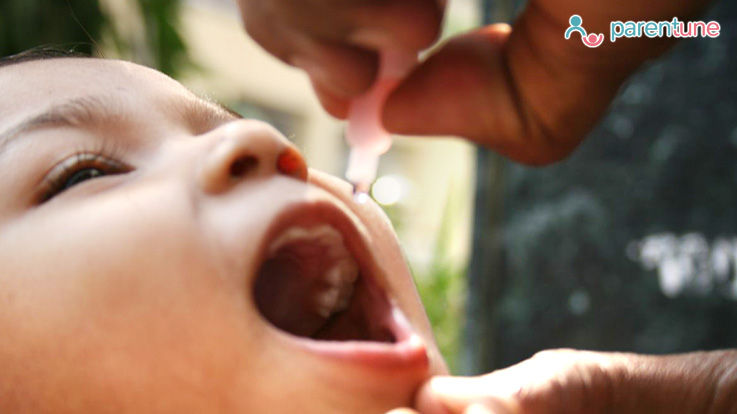 Missed the January 19th pulse polio campaign in 2020? And, you were now running yourself down looking for information on what can you do? If you find yourself saying yes to this, we can understand what you are feeling at the moment. Don't panic and read on to know what can you do next? 
What If Missed Polio Drops on the 19th January Campaign?
First, of all, you can check with your nearby government health centers/ public health centers if the drops are still being administered.
At some centers, the drops arcentersistered even after the scheduled campaign date. And, at some places, volunteers will be available to administer polio drops to those who missed the drive. However, don't forget to check the volunteer ID card to ensure that he/she is a legit volunteer.
If you are residing in a rural area, you can avail information on missed polio drops from nearby Aanganwadi (rural care center)
What Happens When You Miss Pulse Polio Dose?
The term Pulse Polio campaigns aim at mass administration of Oral Polio Vaccine on a single day to all children 0 -5 years of age, irrespective of previous immunization or dosages are given. The dosage given during these campaigns is extra doses. So if your child has already been routinely immunized, there is nothing to worry about.  This year national immunization pulse polio campaign was held on March 10th
Is this the last year of Pulse Polio Immunization?
No, this is not the last year of Pulse Polio Immunization. The rounds will continue in India, for at least the next few years even after the last case is seen to ensure that polio is really gone from India and till it is certified that polio has been eradicated from the whole world.
What is the routine schedule for OPV?
The routine schedule for OPV is Zero doses given at birth. Following this 1st, 2nd and 3rd doses are given at 6, 10 and 14 weeks respectively, along with the booster dose given in between 16 to 24 months
Whatever given in pulse polio program are extra doses to maintain uniformity in the population. You should not miss the drops in pulse polio campaigns. It prevents the whole community from polio. The government is giving the polio vaccine free to eliminate polio completely.
To know more details, you can write to us on helpdeskune.com
Note: Is it important to give pulse polio drops to children under 5 years when the child has already been administered the polio vaccine as per the recommended schedule?
This content has been checked & validated by Doctors and Experts of the parentune Expert panel. Our panel consists of Neonatologist, Gynecologist, Peadiatrician, Nutritionist, Child Counselor, Education & Learning Expert, Physiotherapist, Learning disability Expert and Developmental Pead.
Kindly
Login
or
Register
to post a comment. | Mar 30, 2020
laura please do not advertise here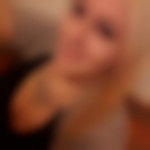 | Mar 30, 2020
I WANT TO LET THE WORLD KNOW ABOUT THE MIGHTY SPELL CASTER DR OKEKE ODIN WHO HELPED ME BROUGHT BACK MY HUSBAND BACK HOME TO MY KIDS. I WAS MARRIED TO MY HUSBAND WILLIAM SCOTCH FOR SEVEN YEARS AND WE LIVED HAPPILY TOGETHER UNTIL A CERTAIN DAY HE JUST WOKE UP FROM SLEEP TO TELL ME THAT HE DOES NOT LOVE ME ANY MORE. AT FIRST I TAUGHT IT WAS A JOKE BUT WITH TIME I BECAME TO SEE THAT HE WAS SERIOUS. WE ALREADY HAVE TWO KIDS TOGETHER AND I WAS ALREADY PREGNANT FOR MY THIRD BABY. SO A DAY CAME WHEN HE JUST ARRANGED HIS BAGS AND SAID HE WAS LEAVING THE HOUSE FOR GOOD AND NOT LONGER INTERESTED IN THE RELATIONSHIP. I FOUND OUT THAT HE WAS IN LOVE WITH ANOTHER GIRL AND THEY BOTH TRAVELED OUT OF THE STATE. AS I WAS READING THROUGH THE INTERNET ABOUT DIVORCE, I READ ABOUT THIS GREAT SPELL CASTER DR OKEKE SO I CONTACTED HIM FOR HELP. HE TOLD ME NOT TO WORRY THAT IN JUST 48 HOURS, THAT MY HUSBAND WAS GOING TO COME BACK. I NEVER BELIEVED HIM UNTIL THE FOLLOWING DAY WHEN MY HUSBAND CAME TO THE HOUSE ASKING FOR MY FORGIVENESS. NOW WE ARE HAPPY TOGETHER WITH OUR KIDS AND THE EVIL WOMAN THAT CAUSE THE PROBLEM IN MY MARRIAGE WAS SENT AWAY BY MY HUSBAND. YOU CAN CONTACT DR OKEKE TODAY TO SAVE YOUR MARRIAGE OR RELATIONSHIP REACH HIM ON HIS (writelovespell@gmail. com) or reach him on whatsAp on +2348140443360 HE IS THE BEST SPELL CASTER AND SOLUTION TO ALL YOUR PROBLEMS AND PREDICAMENTS HE CAN ALSO HELP WITH THE FOLLOWING PROBLEM 1. DIVORCE SPELL 2. HERPES CURE 3. CANCER CURE 4. PREGNANCY SPELL 5. DIABETES CURE 6. MARRIGE SPELL AND MANY MORE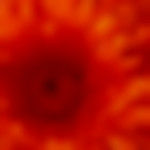 | Feb 12, 2020
laura do not use this forum for promotional activities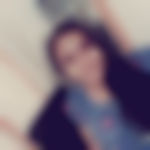 | Jan 29, 2020
Olivia Jayden don't promote or do advertisements here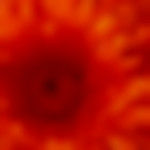 | Jan 29, 2020
Stop these brand promotion. Olivia Jayden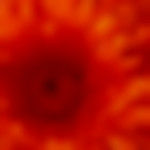 | Jan 29, 2020
Don't do brand promotion here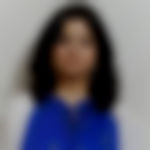 | Jan 28, 2020
Please DO NOT use this forum for promotional purposes.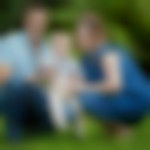 | Jan 28, 2020
HOW I GOT MY EX HUSBAND BACK WITH THE HELP OF REAL AND EFFECTIVE SPELL FROM DR Osasu My name is Olivia Jayden, I never thought I will smile again, My husband left me with two kids for one year, All effort to bring him back failed I thought I'm not going to see him again not until I met a lady called Jesse who told me about a spell caster called Dr. Osasu , She gave me his email address and mobile number and I contacted him and he assured me that within 48hours my husband will come back to me, In less than 48hours my husband came back started begging for forgiveness saying it is the devils work, so I'm still surprise till now about this miracle,i couldn't conceive but as soon as the spell was cast,i became pregnant and gave birth to my third child,if you need any assistance from him you can contact him via:email: drosasu25@gmail. com Or WhatsApp or call him now: +2347064365391 . Dr. Osasu also cures: 1. HIV / AIDS 2. HERPES 1/2 3. CANCER 4. ALS (Lou Gehrig's disease) 5. Hepatitis B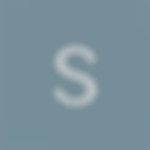 | Jan 23, 2020
Mera baby 2 and half year ka hai mene use 2 years tak k sare sare vaccine private hospital me di hon or mene abhi pulse polio nhi diya hai to kya karon | Jan 23, 2020
I have missed 19th Jan 2020 and last pulse polio date of 2019 i. e, last 2dates. Can you pls tell me how will i get the pulse polio drop now. I am very much tensed. I hope things are not out of my hand yet. Will it have any negetive impact?Looking forward for your suggestion.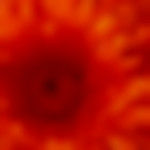 | Jan 22, 2020
Hi Monika oral pulse polio drive is conducted by Govt of India. Ministry of health and family welfare.. u must check with ur doctor how much of polio dosage had been administeted by him to the baby.. then after consulting him only go with the next step as mentioned by the doctor. | Jan 22, 2020
Maine apne bacho Ko pulse polio nahi Dia paya 19 Jan ko..... ab agla date kab he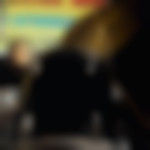 | Apr 23, 2019
Please let me know when you will commence the next polio vaccine event at Saltlake in Kolkata. Mention the upcoming dates (2019) and venues in Kolkata. Thanks rpl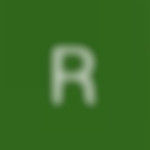 | Apr 09, 2019
1st pulse polio on last 10th March 2019. when 2nd pulse polio April 2019? | Apr 04, 2019
Tttrewqwwwq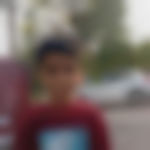 | Mar 18, 2019
hope it helps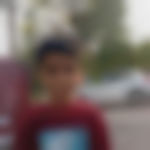 | Mar 18, 2019
hi Anitha you can go to nearest health centre or govt hospital for polio drops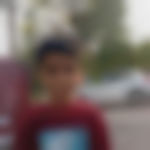 | Mar 18, 2019
very helpful | Mar 18, 2019
Hi i missed the camp scheduled on 1oth March'19. to whom i shall contact for getting drops to my child who is 3 years old. | Mar 16, 2019
vgkgkggogk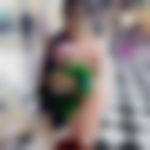 | Mar 16, 2019
dbg | Mar 16, 2019
Hi my baby is 6months old and my pardiatcian is saying no to opv... baby is given with three doses of IPV.. injectable polio.. so what should I do now.. should I follow my paediatrician or should I go for opv..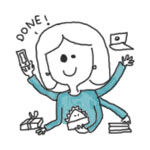 | Mar 16, 2019
hi Dharati patil dont worry. you can give it next year. check with government health centres nearby if drops can be given now. in some areas there are volunteers giving these doses. however, do check their id cards if they are present in your area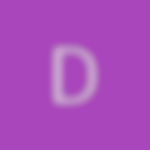 | Mar 15, 2019
I have missed to give the polio drops to my 5 and half years aged daughter. I have gave her every year this dose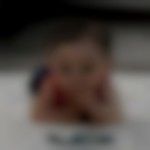 | Mar 15, 2019
1lx
+ Start A Blog
Top Parenting Blogs
Top Parenting Talks
Top Parenting question