Health
5 Must-know Things if Planning Pregnancy or Trying to Conceive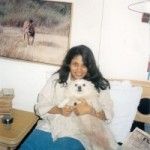 Created by Swati Nitin Gupta Updated on Jan 04, 2022 Whether you are planning a pregnancy for the first time or after an abortion or miscarriage, it does take some considerable efforts on your part. While the mother's health is of extreme importance while planning a pregnancy, the husband or the prospective father to needs to be in good health. So what are the basic things to be kept in mind while planning a pregnancy, how to ensure that your body is ready to conceive after a miscarriage or an abortion? How to conceive when you have PCOs and other issues like these will be answered here in this blog.
It is the general habit of parents to be protective about their child and this habit kicks in even before you have conceived. Yes, just with a thought of getting pregnant is enough to start thinking about your baby to be fit and healthy. But what you tend to forget is that to give birth to a healthy child, parents, in fact, especially mothers, need to be healthy.
Tips for Women Trying to Conceive
Hence in that regard, we spoke to three different gynecologists who have pointed out seven health precautions couples need to take before they plan to conceive. But before we discuss the seven health precautions let's see what you need to know if you are planning a pregnancy --
Planning A Pregnancy Post Abortion
Abortion or miscarriage is the most distressing moments in any woman's life. One you have just lost a baby and top of that the social stigma attached to both abortion and miscarriage. With abortion it is considered that the woman doesn't want to be a mother hence she aborted the child and with miscarriage, it is believed that the expecting woman was not strong or healthy enough to carry the child to full term hence miscarried.
So whatever your case was, if you are planning to conceive again it is advisable that you speak with your gynecologist, take proper guidance and then try to conceive. Also, if you have had a recent abortion, then it is better to wait for some months before you plan to get pregnant again. Your body needs time to heal from an abortion or a miscarriage.
What Is Pre-Conception Counselling Before Planning a Pregnancy & Why Do I Need It?
Pre-conception counseling is counseling where your lifestyle history (smoking, alcohol, etc.) and also medical history (any genetic or hereditary problem) will be checked. According to Dr. Sadhna Singhal, Senior Consultant Obstetrics and Gynaecology at Sri Balaji Action Medical Institute, the couple who are planning a baby should take precautions as per their doctor's guidelines.
As for why you need pre-conception counseling before planning a pregnancy either for the first time or after a miscarriage or abortion, here's the answer. The pre-conception counseling will keep you and your foetus healthy in present and in future also. In addition, if there is any health problem either with wife or husband, it can be detected and treated before the pregnancy is planned. The counseling will also come handy in planning a pregnancy after an abortion or a miscarriage.
Dr. Singhal further emphasizes the importance of pre-conception counseling by saying, "The counseling is basically to assess any potential risk before planning a pregnancy. The risk assessment includes a series of test and queries, which assesses the prospective mommy for any complication that may arise during your pregnancy, in addition to advising the prospective mommy the counseling also focuses on modifying the risk factors, such as increasing the folic acid intake to reduce the risk of neural tube defects and counseling on smoking cessation, alcohol reduction, and medications that may compromise foetal development."
Consult A Gynaecologist For A Healthy Pregnancy Post Abortion
After pre-conception counseling, you must consult a gynecologist. Yes, it is right that you will be going for pre-conception counseling with a gynecologist. However, it is important to select one gynecologist, who will be able to help and guide you from the time you conceive to the time you deliver.
This is reiterated by Dr. Madhu Goel, Senior consultant in Obstetrics and Gynaecology at Fortis LA Femme, "It is important for an expecting mommy to consult one gynecologist who will be her guide and mentor through her entire pregnancy cycle. She will be the one who will be monitoring her weight, blood pressure and some blood tests like hemoglobin, blood sugar, thyroid, and rubella status checked. These tests are essential because if she needs any corrective measures, she can have them done before she conceives."
Consulting a gynecologist becomes all the more important when you are planning to conceive post-abortion or a miscarriage.
How to Prepare Your Body For Pregnancy
Avoid Junk food: Diet is another thing that is of prime importance. Yes, even during the time when you are just in the planning stage. As Dr. Ruby Sehra HOD of Obstetrics and Gynaecology at Sri Balaji Action Medical Institute says, "Diet during the time couples are trying to conceive should be a healthy diet, which may include fruits, vegetables, home-made food. Parents at any cost must avoid junk food while they are planning for a baby, during pregnancy and even after to raise a healthy child"
Folic Acid: You must have heard it from your friends or mothers or mothers-in-law about the importance of folic acid. Here's what our expert, Dr. Sehra has to say about the importance of folic acid in the to-be-mothers' diet. "Folic acid is imperative for ladies and moms-to-be during their pregnancy, as it helps in preventing birth defects of your baby's brain and spinal cord. You are advised to take it every day. You may also take a bowl of fortified cereal as well," advises Dr. Sehra
Proteins: Apart from folic acid, proteins are another important food item to be included in your diet while you are planning for a baby and also during your pregnancy. As Dr Sehra says, "High-quality proteins in your diet are important for fertility. Make sure you're getting a complete protein that has all the essential amino acids. Whole eggs or just egg whites are excellent sources, as are white meat poultry, and fish." For vegetarian couples, options can include whole grains, bread, cereals, vegetables, fruits, legumes, soy products, non-dairy milk, nuts, seeds, and wheat germ"
Stop Contraceptives: It is advisable to stop any contraceptive method you are using from the moment if you decide to start a family or at least a month before. Especially if you are taking any oral contraceptives as they hinder with your natural ability to conceive
Cut-back on Partying: Yes, if you want a baby this is a small sacrifice. So cut back on your partying and alcohol as well. The logic behind this is to give your body ample rest to prepare it for pregnancy. Also, alcohol interferes with your hormonal balance and may reduce your chances of getting pregnant
Limit Caffeine Intake: There is no study to show how much caffeine is bad for your baby and how it affects your fertility; hence it is advisable to limit its intake to two small cups a day
De-stress Yourself: Learn to let go of your worries and laugh out loud. A stressed body and mind are not the favorable grounds for conceiving. [Read Ways to Deal with Emotional stress during pregnancy]
Planning A Pregnancy During or Post PCODs
PCOs or Polycystic Ovarian Syndrome is a multi-organ involved condition that is created due to hormonal imbalances in women. As Dr. Goel says," While there is no cure for PCOs there are some medicines that will be prescribed by your doctor to help you regulate the side effects of PCODs and advice some exercises to control your weight as well. The measure by which you can tackle it includes working towards a healthy BMI, adopt a low Glycemic Load Diet (Glycemic load (GL) is a measure of the effect of carbohydrates eaten by you on your blood glucose level), take multivitamin, up your Vitamin D, take Fatty Acid Supplement, keep magnesium and chromium levels high". [Read More - What Are Dietary Plan To Get Pregnant With PCOS?]
This content has been checked & validated by Doctors and Experts of the parentune Expert panel. Our panel consists of Neonatologist, Gynecologist, Peadiatrician, Nutritionist, Child Counselor, Education & Learning Expert, Physiotherapist, Learning disability Expert and Developmental Pead.
Kindly
Login
or
Register
to post a comment.