Parenting
Why Not to Give-up Breastfeeding Soon?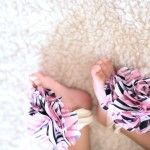 Created by Lakshmi Kapoor Verma Updated on Nov 04, 2019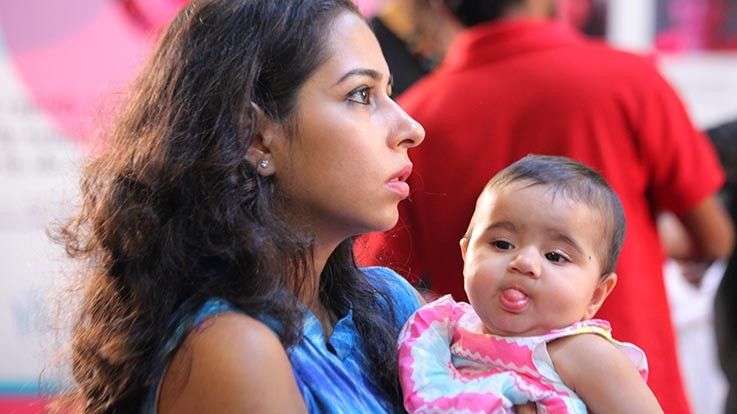 Breastfeeding a baby is one the safest and wisest decision you can take for your child, but don't let the initial hitches make you change your mind. Here a mother shares her own experience.
With a new baby comes new challenges, and a lot of times young moms especially first-timers like me, face a challenge or should I say a "choice" called breastfeeding. When I was pregnant, I had a lot of questions and curiosity on the topic of breastfeeding. How will the first time experience be? What would I feel? And most importantly. Should I or should I not Breastfeed? If I do then should it be exclusive/non-exclusive? For how long should I breastfeed? On and on and so on – Super confusing! Phew! [Know - Breastfeeding Benefits for Baby and Mother] 
 
How Do You Decide Not to Give-up Breastfeeding Soon?
I was lucky enough to attend pre-birth classes, which gave me a complete insight into the real deal behind breastfeeding. Until then I believed that Breastfeeding comes super-easy to any new mom. The first thing that I learned was that while feeding your baby is completely natural, it may take you some time and requires mastering and setting the rhythm with the baby.
This is where I come to the most important part of this article, which is, a lot of times moms give up breastfeeding after a disappointing start, not realizing it is a hasty decision that may have long-term repercussions. [Read - How You Can Actually Plan Breastfeeding?]
I was a new mom and the first two nights breastfeeding my daughter was not only exhausting since I was tired from being in labor but also extremely frustrating. So frustrated that I was tempted to give up the idea altogether. However the third night I took advice from a lactation expert in the hospital and things started picking up.
Breastfeeding is a learning process at which you get better only with time. You have to give yourself and your baby "TIME" and "PATIENCE" to learn how to breastfeed and make it a cherishing experience for both of you.
Tips to Help Breastfeed Your Child Longer
If you do choose to breastfeed, I am enlisting below a few tips from my own experience, which might help you in making an informed decision and of course, breastfeed your child longer -
1. You may not get it right the first time – the baby will not latch on you like a magnet! Try getting help from a nurse, elder one in the family, or a lactation expert if you are struggling. Make sure you do not stress and just be patient with your baby. There will be times when your baby is howling with hunger and you won't be able to help him latch. Just take a deep breath and try again.
2. Exclusive v/s non-exclusive – This simply means whether or not would you be supplementing your breastfeed (bf) with top feed (tf) or formula feed (ff). After a few initial glitches, I was very confident to bf my child for the first six months. I also learned that If you want to avoid tf or ff, you can easily give your own expressed milk. There are plenty of manual and mechanical breast pumps available in the market. It's a solution that many moms are adopting since it's a solution which gives you flexibility and doesn't devoid your baby from your feed.
3. Don't shy away from breastfeeding in public- When I first asked my doctor if I could introduce ff to my child since I wanted to go out, he told me " ask your hubby to buy you a stole !" I was taken by a surprise and when I thought about it, his statement gave me a lot of confidence. Feeding your child in a public place is nothing to be shy of. And people who have a problem can simply just mind their own business. I have managed to bf my baby in a flight, malls, hotels, cars, beach and most public places you can think of.
4. Breastfeeding helps you bond and relax - after the first few days, I started to actually look forward to breastfeeding my daughter. It gave me a chance to be alone with my baby, giving her undivided attention. The door was shut and suddenly we were alone without the typical hustle-bustle of a house when a new baby is born. I used to often play soothing music or a simple Gayatri mantra while feeding my daughter. Remember stress decreases your milk flow.
5. Don't be scared of sore breasts - Initially, there might be days when you are going to end up having sore breasts. I had this funny painful lump under my underarm due to swelling of milk ducts. I got really nervous but surprisingly a gentle massage helped in decreasing the swelling. There are many home remedies and over the counter stuff to help moms relax their sore breasts. Just call your doctor and find out what suits you best.
6. Breastfeeding helped me in losing weight- One of the many surprising effects of breastfeeding was that I lost a lot of my pregnancy weight. I am not sure of the medical details but this is something I noticed especially in the initial 2 months. A bit of small advice - Make sure you drink tons of lukewarm water while you feed your baby. I always had my thermos at the bedside. This will keep you hydrated. [Read - How to Breastfeed Longer With Ease?] 
There are no two thoughts over the fact that breastfeeding our baby is one of the best health choices we can make for our little ones. We are lucky we belong to a generation where there are so many options available that equip a mom to make this wonderful choice and sustain it for as long as possible. Frequently Asked Questions
How long does it take to stop breastfeeding?
WHO (world health organisation) recommends to breastfeed your baby for at least 2 years. If you wish to stop breastfeeding early you need to consult with your lactation expert to ensure that you are ready to stop breastfeeding, as overfull breast may be developed into blocked milk ducts. It takes one week to 1 month for a mother to stop breastfeeding completely depending upon the child.
When and How to Stop Breastfeeding?
It is good if you can breastfeed till child turns two or you can stop after child completes 1year. To wean your baby from breastfeeding, you need to ensure that the baby is not going through some transition phase, like teething or a new location etc. Ensure child has plenty to eat throughout the day and give extra feedings in the evening, so that child is full when she actually goes to bed. When the baby cries at night, get your spouse to comfort her, as your touch or smell can make her seek your feed with much more force. Gradually starting with one feed at a time, gently soothe and comfort her, though being firm at times also helps.
What is a good age to stop breastfeeding?
You can stop breastfeeding as child completes 2 years. Mostly, by age 1, a child starts to get most of the nutrition from other foods they are eating. WHO recommend to breastfeed child till 2 years.
This content has been checked & validated by Doctors and Experts of the parentune Expert panel. Our panel consists of Neonatologist, Gynecologist, Peadiatrician, Nutritionist, Child Counselor, Education & Learning Expert, Physiotherapist, Learning disability Expert and Developmental Pead.
Kindly
Login
or
Register
to post a comment. | Nov 12, 2019
You should use 'shatavari granules' powder 2 times a day with milk which increases breastmilk quantity. i use it daily. | Apr 28, 2019
yes. my son is 5 month old.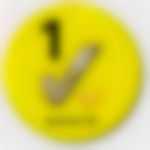 | Apr 28, 2019
thank you so much for this article... my baby is now 5 months, but since 3 months he has not been bf well, but i did not give up, as per an expert's advice i continued bf,from 2 hours to 2 hours and it really worked... Yes i tried to feed him by pumping, and to feed formula as well luckily he refused for them😁 i m glad i did as expert's advice 😍 thank you🌹 | Feb 26, 2019
thank you so much for sharing experience | Feb 18, 2019
my baby is 6month old i want to give him breast feed but lake of milk i give him formula milk wat i should do to increase | Dec 24, 2018
my baby is now 6 months and 15 days old he is exclusively on breastfeed since birth I have faced many difficulties. First 2 months I used nipple shield because my baby was not able to latch properly and he used to cry through the night. My all relatives and aunties advised me to give him formula milk but I DIDN'T listen to anyone and challenged them now I am happy that my baby is healthy all because of my decision of not introducing and other milk to him.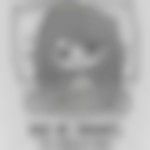 | Oct 05, 2018
Bf helps u lose weight easily... along with bf opt for normal walking a day.. just ryt after ur lunch or dinner for a max tym of 30mins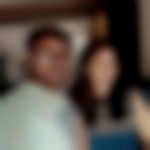 | Sep 27, 2018
I am a mother of 9monhs baby girl. I breastfeed too. but I havent loss any of my pregnancy weight :( Can anyone one advice why so in my case? | Sep 27, 2018
I haven't loose any weight although m exclusively breastfeeding my 11 months bay instead gained 7 KGS,any suggestions?? | Aug 12, 2017
At the initial stag.. I was also so shy while feeding my child in public.. BT.. I managed any how... And ya I had lose 10kg weight after delivery... Now I looked like a old lady.... So I m so worried ant my weight... But my child need bf but I some time think to not feed my baby by breast milk.... He was 10 months old now... Is it early to leave bf?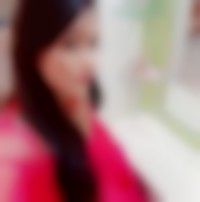 | Jun 02, 2017
hey my nipples is nt formed.. my baby is 40 days old what can i do.. i take help from breast pump. plzz suggest ho i formed nipple..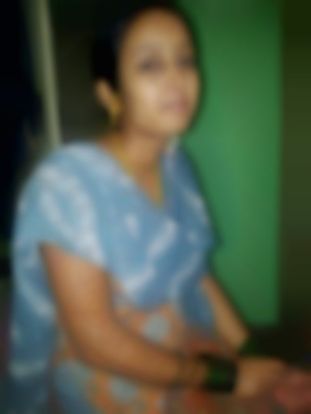 | Jun 02, 2017
Hi, my baby is 1 year 1 month now shall I continue breastfeeding or upto how many months I have to feed please inform me | Jun 02, 2017
my milk is not enough for my baby so I give powder milk how will I increase my milk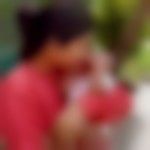 | Aug 02, 2016
Hi.... I hv a baby boy Rayan, 1. 5 months old.. Rayan's birth weight was 3. 755 Kgs. now he is 5. 1 KGS... is he OK?... plz suggest me | Aug 02, 2016
hii my son is 8 months old and from 4 month I stopped him breastfeeding bcoz my son was very weak can I start it again is der any way to start the breast feed | Aug 02, 2016
meri daughter 4 months ki ha BT wo bht weak ha breastfeed hi karti ha kaise usko thoda healthy banaya jaye. sab dekhte hi kehte hq ye to bht weak ha chota sa face ha help karo plz | May 10, 2016
thanks fellow mom@laxmi... fingers crossed :)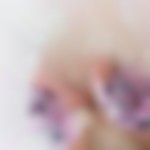 | May 10, 2016
Hi Aben , Congrats on being a new mom .. Traveling with an infant for the first time can be scary but trust me there is no reason to be anxious .. I traveled to Goa when my daughter was 2 months old .. Made sure she was well fed (bf) during landing or take off to avoid the pain in her ears .. Rest of the time she mostly slept peacefully .. Cheers | May 08, 2016
hii... 1st time mom to a handsome 2month old boy. we wil be travelling soon and i am nervous of how the journey would be on a plane for 4hours. would he fuss? would he cry? would he sleep? any suggestions?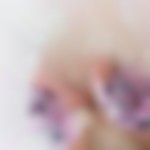 | Apr 27, 2016
Hi Vigneswari , trying to exclusively bf twins can be difficult and I agree with the doc's technique here since it is a good proportion of bf and ff . Would suggest you continue to follow the same given the fact that you have twins and are diabetic too ..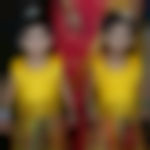 | Apr 22, 2016
Hi.... I am a mother of twins who are both bf and ff. I was told by the doc that for twins milk may not b sufficient so when u feed one baby give formula feed to the other and next reverse it. I used that technique until they were two weeks weeks but later I started giving bf for both of them. But there comes a point where bf becomes insufficient when they have it for every one hour and I feel my breasts empty but even though I feed them I find them still hungry and insufficient. Do there comes a point where I feed them with formula max 2-3times a day. What I should do to exclusively bf them. Now there are almost 3months and I am a type 1 diabetic due to which it becomes to breastfeed them sometimes. Any suggestions???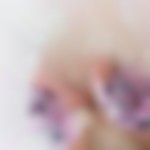 | Apr 20, 2016
Shweta keep trying from left side .. As mentioned it's a demand supply game .. Slowly your left breast will adjust to the milk supply it should be producing . If you are still facing issues after trying , I suggest you meet a doc to find a solution to this problem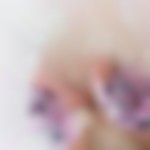 | Apr 20, 2016
Thank you so much Shantha for your kind words . Your comment and story really inspires moms to understand the importance of breast feeding and I hope more and more of them are able to get over their fears and doubts . Cheers to healthy babies :) | Apr 12, 2016
Hi, my baby 6mths old an she bf frm right side only and nw d size of breast is uneven. wht shld I do? | Apr 04, 2016
Well said Lakshmi. First time I'm writing a reply to a blog :) i was very much inpressed by ur positive way of approaching bf. Thumbs up :D I'm also a new mother for a 5 month old baby boy. I'm exclusively bf him. As u said, I never scared if my milk will b enough for baby or not before delivery. But after starting feeding, I also fell to doubt if my milk is enough for him but as per nature all mom s are "eligible" to feed their babies. I was on the verge to discontinue feeding him due to all depression n irritation which I use to feel. Then somehow made up my mind and I reduced my tension and depression which is usual post pregnancy and had to eat a very healthy diet and now on the positive side... Hope to continue till he turns 1 yr old. I really support ur blog Lakshmi n all new moms please don't give up simply saying I'm not getting feeds.. Try out many ways as Lakshmi told to give ur best to ur angels.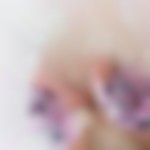 | Apr 02, 2016
Dear Friends, please understand that the supply of milk is in direct proportion to the demand your child makes for the milk. So do not fear that your body is not producig enough milk. In majority of cases it is just a misconception that the child is hungry/not enough milk is there etc. till the time there no serious medical issue, all moms have a natural mechanism of supply and demand. So please donot hesitate and go on with your plans of feeding your child exclusively. All the best!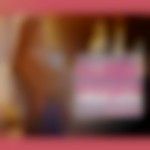 | Apr 02, 2016
Hi friends , my son is 3 months old. He was 2. 7 kgs at birth and at 2. 5 no the he was 5. 3 kgs. I bf him fully. Sometimes he cries very loudly and my MIL always say he's crying for hunger as I'm not getting enough milk. But then he's not taking ff also however I try. My MIL even tried giving him plain water but that also he refuses to take. But when I take him out to Dr and all I don't bf him that time he easily takes the feeder. My milk also leaks after 2-3 hrs if my son is sleeping continuously. And breast becomes hard. How do I know if I'm getting enough milk.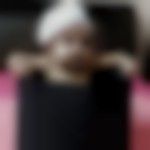 | Mar 15, 2016
Hi frndz I hav 1. 5 month old daughter . She is completely on bf but my main concern is that should i b able to continue exclusively bf , i really wanted to exclusivly bf my daughter but my mother had milk only for two months in her every prgncy so i doubt should i'll b having proper breast milk so that i can continue bf for 6 months or more | Mar 15, 2016
It is indeed a very good blog. I have a 7 month old daughter and I was thinking about giving up breastfeeding. But now I will carry on at least till she turns a year old. Thanks a lot.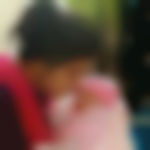 | Jan 07, 2016
I had the same issue too ....being a first n breach baby boy I was not allowed a normal delivery so being c section ....I could not give bf for initial 2 days which made my son habituated of taking tf ..... n everyone in the in laws wanted me to continue with it ..... and I did nt have milk initially properly .... but due to all the reasons u mentioned above that I had in mind n never wanted to give up it did take a lot of time say around 15 days for me n my son to get rid of tf completely ...... today he 2. 5 months old n exclusively on bf ...... but only one thing I will say one should blender give up trying the kids can be moulded the way u want them from these days itself ... n kids luv the bf it satisfies them internally unlike tf | Dec 11, 2015
I wish I could have read this article much earlie. Now I am having neither sufficient breast milk nor my 4 month old lo takes tf or ff. Don't know what to do | Dec 04, 2015
Hi, i am a mother of 6months old baby boy. Till how long should i breastfeed my baby. My mother inlaw wants me to stop my feed and give cow's milk, which i am not willing. Kindly help me out. I want to bf my son till 2yrs of age. Which foods should i take in order to maintain my milk flow?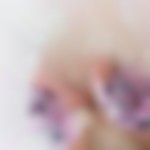 | Nov 15, 2015
Dear Ruchita ,I completely understand your point here .. First two nights I faced the same issue and was heavily pressurized to give ff.. However I refused to give up But I can gauge that your case was not the same due to some physical / medical reasons .. But what about moms who give up voluntarily without any such physical issues .. My blog tried to understand those women and provide a little bit of motivation to not give up ..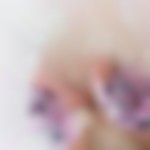 | Nov 15, 2015
Dear Ruchita ,I completely understand your point here .. First two nights I faced the same issue and was heavily pressurized to give ff.. However I refused to give up But I can gauge that your case was not the same due to some physical / medical reasons .. But what about moms who give up voluntarily without any such physical issues .. My blog tried to understand those women and provide a little bit of motivation to not give up ..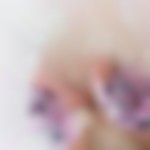 | Nov 15, 2015
Thanx Dr Ritu and Urvashi for sharing your experiences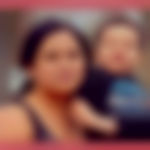 | Nov 01, 2015
Hi Lakshmi.. A very informative article on breast feeding. But it's disheartening for women like me and many others in my known circle, that we didn't get milk in our breath at all. Initially, I thought that breast milk would eventually with my delivery.. And milk was there too.. But with the milk that I use to get, it didn't content my son's hunger. And as a result, with a good healthy birth weight, he just reduced drastically. And with no other option, doctor suggested to go for formula along with my milk. But that unhappiness, added with stress resulted in reduction of my breast milk. I took medicines too for increasing the supply.. Drank warm water, took shatavari, did breast exercises.. But too no avail.. Finally, my son use to get irritated with no supply and he gave up finally. I was shattered.. I tried but I could not help much and the final resort was to just give up. So just 3 months of limited milk supply was the only thing that I could give to my son.. Have not thought of having a second baby yet.. !! Have no plans either.. ! But this thought, that I could not breast feed my baby, will always trouble me.. !! Sigh | Oct 03, 2015
The most important piece in thi article was about the advice for breastfeeding your baby in public. A lot of mothers of young babies feel restricted in their homes because they would not imagine breastfeeding in public. It's a difficult choice since you should be able to get out to get some fresh air or run an errand blwithout compromising on your baby's nutrition. Not all places in India have feeding / changing rooms but that's their problem. Breastfeeding is a beautiful natural thing and a mother should not have to hesitate doing it. Of course the stoles or a proper nursing sling gives almost instant privacy! P'S. I have a two month old and I have already fee her on a flight and at a hotels reception but I would want to caution against feeding baby in a moving car. Not the safe at idea.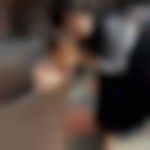 | Sep 18, 2015
i will like to add something to blog out my clinical experience. New mothers start pulling your nipples out during pregnancy itself. retracted nipples after delivery may b a big problem as new born find it hard to get latched to. Mother may also find difficult to feed baby and this may cause mental anguish. also note ot may take 2 to 3 days milk to form in cessarian section so dunt panic and have patience | Sep 10, 2015
The best way to disconnect baby bf habbit is apply turmaric paste or neem leave paste on your nipple and bf them when they need bf within 7 days your baby will automatically leave bf habits due to taste. Psychologically babies think taste is not good so need to leave. Repeat the same process if any time ask in future too.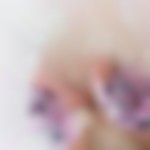 | Sep 03, 2015
Hi Sweta .. Thanx for giving the blog a read .. I plan to continue at least till my baby is a year old .. 9 months is too early .. Have read many case studies which clearly indicate minimum bf duration till about a year.. You could also discuss this with your paed .. All the best !! | Aug 31, 2015
Hiii... thanks for sharing... Till what time we shld continue bf to our baby..... As many ppl r saying me tat now slowly slowly make her leave ths habit..... she is 9mnths only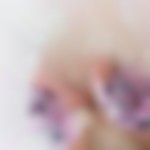 | Aug 28, 2015
Sukanya try replacing the feed with a snack or whole milk .. Basically try to give a substitute for your feed to your child .. See if it works | Aug 28, 2015
Hi I am a working mother my son is of 2 years now but he loves breast feeding. When I came back from work at 4 pm he takes feed and fall asleep then at night also he repeats the same way. Would should I do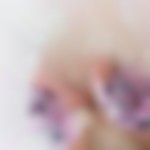 | Aug 24, 2015
Hi sandy,seems like your daughter is not satisfied with her meal at dinner time.. Also sometimes kids have a habit of comfort sucking to trigger their sleep .. What is she usually having at night for dinner ? | Aug 20, 2015
My daughter is almost 2 years now and is still bf'ing. we tried to get her rid of this habit but of no use. she is not good at eating and so wants to take that atleast 3 times in the night. anything that we can do to get her leave this habit. pl help. | Aug 20, 2015
Hi.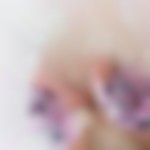 | Aug 14, 2015
My pleasure ! | Aug 14, 2015
Info shared was really helpfully.. Thnk you so much..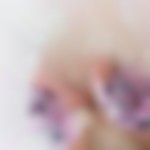 | Aug 14, 2015
dear KP, my baby has always been demand fed- which simply means feeding her on demand weather it be in an hour or 2 or more. this practice helped me maintain an optimum weight for her even though she was very average weight wise when she was born. babies lose upto 500gms in the first month so i think you should watch out a little more . all the best! | Aug 13, 2015
All babies lose weight after they are born. This is because in the mother's womb filled with amniotic fluid, the skin has soaked up water... After birth it dries up and causes the baby to loose weight. Just stick to breastfeeding as often as the baby wants. He will be fine. Lin | Aug 12, 2015
I hd a doubt... my son is 1month old.. he seems to be satisfied after breastfeed for 45mins but still he has not put on weight how much he should have.. he is still 300-400gms behind his actual weight... doc has told me to give tf after every bf... my question is if my baby is satisfied with bf then why is he not increasing weight as required???kindly help...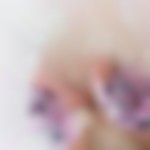 | Aug 12, 2015
Thnx neha :) great going !!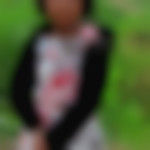 | Aug 12, 2015
Very Nice Blog Lakshmi... this reminds me all my breastfeeding experience. My daughter is 1. 5 yrs still she is taking bf wherever i am going:)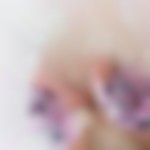 | Aug 11, 2015
You are more than welcome Vaidhegi :)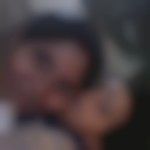 | Aug 11, 2015
Thank you for sharing your experience lakshmi
+ Start A Blog
Top Parenting Blogs
Top Parenting Talks
Top Parenting question