Parenting
Babycare
How to Prevent Winter Skin Problems & Winterwear Precautions for Babies?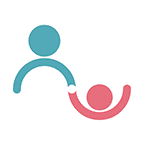 Created by Parentune Support Updated on Nov 25, 2019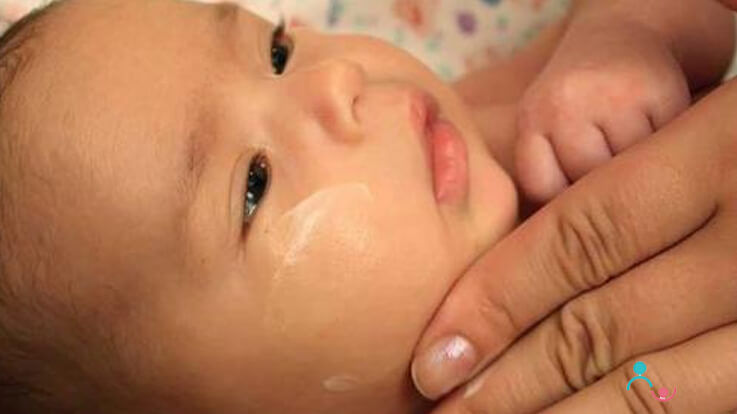 While winter means lots of warm cuddles with the baby, lazing around soaking in the welcome winter sun and delicious goodies, it can also be a hard time for the little ones, especially infants who are facing their first winter. Infants can end up with difficult colds, coughs, and also skin problems that can make them uncomfortable and irritable. And so, we discuss here some ways to beat the winter blues when it comes to the delicate skin of your child. Read on to find tips for taking care of the baby's skin and clothes during winters.
A baby's skin is very delicate, and the cold, dry air of winter can be cruel on it. A common resource, the heater can sometimes magnify the problem. The dry, hot air of the heater or the central heating system can make the skin drier by stealing moisture from it, leaving the baby in discomfort. However, a little attention and care can help a lot.
How to Prevent Winter Skin Problems in Babies?
Winter can be hard for the little ones, especially infants. Infants can end up with difficult colds, coughs, and also skin problems that can make them uncomfortable and irritable. Here We discussed some ways to beat the winter blues when it comes to the delicate skin of your child.
Ensure the bathing time is short. Long exposure to the warm water can dry the skin, and leave it scratchy. Also, use tepid water and not hot. (A way to test the water is to test it on the inside of your wrist. If it feels ok, the infant will be comfortable.) Add a tablespoon of a gentle oil to the last mug of bath water and wash the baby with it. It is advisable that for the first few months of the baby's birth, you should stick to only water while bathing. After that start using soaps specially designed for his/her skin. Apply a barrier for nappy rash and also to protect him from having one. Just keep in mind that whatever baby skincare product you choose for your kid should be specially designed for a baby. Also, before bathing him, collect all the things together at one spot to avoid running around later and leaving an infant exposed after a bath.
Apply baby lotion or baby skin moisturizer immediately after the bath so that the skin of your infant is protected from dryness.
Give your baby an oil massage daily. This could be with mustard, olive or til tel. The oil must be lukewarm. This will help oil and moisture to penetrate into the skin and keep the baby happy. A message will also relax his muscles. After a massage, you could let the baby soak in some winter sun, in a covered area, such as next to a large window inside a room, or a patio. It is important to protect the child from the cold air. The sunbath will also help in Vitamin D assimilation and reduce the chance for jaundice. Wrap the baby in a towel when taking him to the bathroom to ensure the sudden change of temperature doesn't hit him.
[Also Know - How to Prepare Your Baby for First Winter Season?]
Your baby might experience chapped or cracked lips and cheeks. Apply lip care gel or cream on lips and cheek every 2 - 3 hours. There are specialized infant care products available in the market that can be tried. Try one, and if the baby's skin doesn't react to it, you could continue with it.
Apply gel or petroleum jelly inside the baby's nose. Most often nose gets dry and the baby feels discomfort. If untreated, it leads to bleeding from the nose too. Liquid paraffin is also very effective in this.
Make your baby drink lukewarm water according to his age so that the skin remains hydrated.
If the place where you live is very cold and you have to put the heater on for most hours, keep a humidifier so that the dryness in the atmosphere is lessened. A quick home tip: keep a large steel bowl full of water, near the heater or in the room. This will help maintain the humidity levels.
How to Take Care of Baby Wear in Winters?
Along with the baby's skin-care regimen, it is essential to pay attention to the baby's clothes in order to provide the child with the right care. Have a quick look at the tips for taking care of baby's clothes during winters.
Avoid bundling your child and keeping him too warm. This sometimes leads to sweating which can irritate the skin. Also, excessive sweating can dampen his clothes from within (the layer closest to the skin), exposing him to the danger of catching a cold from being in dampness, akin, to a damp nappy or a bed.
The child's head needs to be covered and kept warm. Make him wear a cap so that the head and ears are kept warm. Ideally, a fleece-lined cap is the best. It is warm, light weight, and also does not make the baby feel scratchy or irritated. Also, cotton mittens and socks are advisable. The body tends to lose heat from the extremes of the body such as feet and hands.
[Read This - How to Better Prepare for Child's Winter Care?] 
Keep your child warm with the help of lots of layers of thin clothing, such as 2-3 cotton t-shirts. This will trap the warmth of the body inside and not let it escape.
Since the temperature difference is great between inside and outside, take care that the child does not go through any kind of sudden exposure.
Never make your child wear any woolen cloth next to the skin. The ground rule is that the first layer should be pure cotton. Also, plan his clothes in a way that there aren't too many full-sleeved clothes, else the baby will be tight on his underarms and wouldn't be able to flex them. Ideally, if the chest is warm, then the heart would be pumping blood well to all the parts of the body, and you will not need to cover the baby in too many sleeved clothes. One-2 layers might be sufficient.
Rinse baby's clothes regularly and add fabric conditioner to them. Also, rinse in delicate soaps so that in case some soap remains trapped in the woolens, it will not create an allergy.
Remember the tips and follow the guidelines, you will be able to protect your child and its skin from the harshness of the cold weather.
Kindly
Login
or
Register
to post a comment. | Nov 26, 2019
Great info | Nov 14, 2019
Thank you. It was helpful | Oct 02, 2019
Baba 2mnth 10 ka hai us ki skin pe barik dane horhy hain tu plz btain kis chiz se wo vhaly jaygy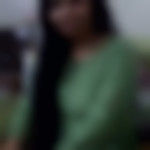 | Feb 21, 2019
very useful article... i use johnson's cream n lotion to keep my baby's skin moisturised n hydrated.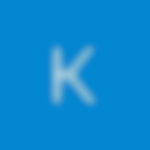 | Nov 30, 2018
Extremely helpful article. I always used to massage and bathe my young one with a very mild baby product like Johnson's which suited her quite well. I still use the same in winter. All your tips. especially applying moisturizer after the bath helps keep the skin nourished for long. Thank you.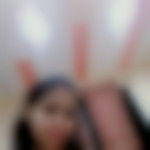 | Nov 02, 2018
thank you so much | Oct 23, 2018
thank u so much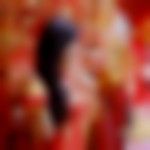 | Oct 22, 2018
thank u so much very helpful article | Oct 22, 2018
very nice article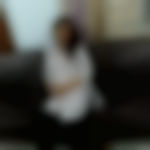 | Sep 28, 2018
Very informative.. Just what I was looking for.. | Sep 28, 2018
very useful information... thanks a lot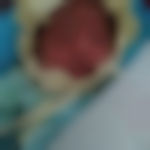 | Dec 29, 2017
good information | Dec 29, 2017
my 9 mnth baby is having dermatitis. i m using coconut oil... what can be the another remedy | Dec 31, 2016
thanks for sharing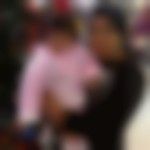 | Oct 31, 2016
quite informative n useful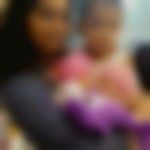 | Jul 08, 2015
Gud information.. I would like to knw the technique of giving a bath to my 4mnths baby girl . | Jan 25, 2015
Thankyou. | Dec 15, 2014
Very useful article,especially for First time Mothers... | Dec 01, 2014
very helpful blog. Nice information | Dec 01, 2014
Hi Bedaparna, I agree with Radhika here. My child too had a problem of rough cheeks and nothing was helping. the paediatrician then gave an ointment which immediately helped. so if the problem persists, check with a doctor.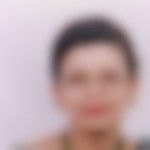 | Nov 28, 2014
Hi! Ramya, The gel/ jelly should be a very thin layer. also If the nose is clogged, 1 nasoclear drop in each nostril will suffice. Hope it helps.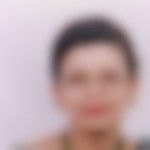 | Nov 28, 2014
Hi! Monika, There are lots of baby massager ladies available in cities. You could conntact their agency or if you have abn elderly lady in your family it would be better. I had hired a experienced massager lady for my twin daughters. Only please make sure that you are around when the lady massages and gives bath to ythe kids. If she is a family member, be around to help ouyt. Hope the explaination helps.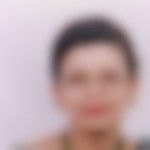 | Nov 28, 2014
Hi! Bedaparna and Purnima , Please try to use Malai on baby's skin. Also please do not use besan for the removal of baby hair. use a milder soap or shampoo. Do not put baby powder on the skin If the problem persists, Please get it checked by a dermetologist. Hope this helps. | Nov 28, 2014
Really helpful for my baby thanx for sharing. .... but I hv a question my baby is allergic to baby lotions ...so what cud b replaced with.... | Nov 27, 2014
thanks for sharing. I have a question, my 3 months old baby is having rough cheeks since last 3-4 days. I tried baby cream and lotion, but didnt help much. What should I apply to keep his cheeks soft and glowing.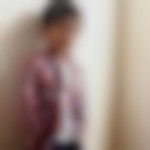 | Nov 27, 2014
Hi, nice article .as you have mentioned is it advisable to apply gel or petroleum jelly inside the baby's nose?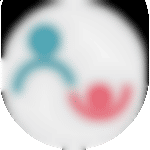 | Nov 27, 2014
Hi shweta, Thanks for taking the time to read and sharing your thoughts. | Nov 27, 2014
very informative blog. really helps. though i would like to know more about the massage bit. what is the right tenchique? | Nov 26, 2014
Thanks alot for sharing. I was very unsure if we were taking proper care of our baby for his first winter. The article helped me n made me feel more confident.
+ Start A Blog
Top Parenting Blogs
Top Parenting Talks
Top Parenting question