Parenting
Health
Advice: When Child Need Antibiotics?, When Can Antibiotics Harm Child?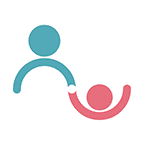 Created by Parentune Support Updated on Jan 17, 2020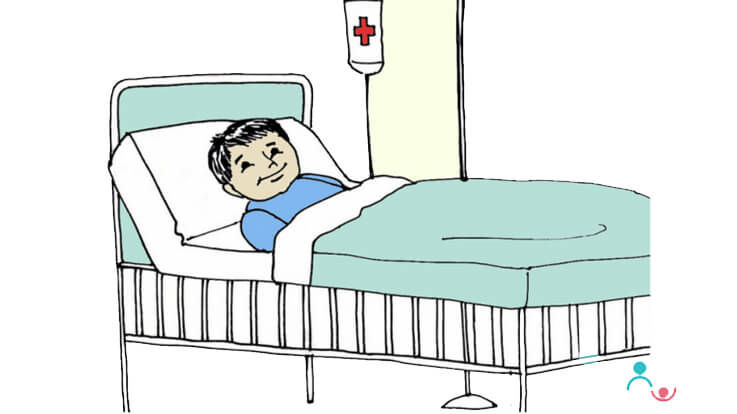 "Aura has got 102 temperature", informed Mom while we were relishing a late Sunday afternoon lunch. We rushed home, checked the temperature and the speculation started of what might be the underlying cause of her temperature. Also, our perennial fight started where I wanted to rush to the doctor as soon as possible whereas hubby dear wanted to wait on it. Aura would be missing her school, I will be struggling to work from home until she gets ok and that made me impatient to get life back to normalcy and be over with this bout of sickness. Our visit to the doctor will mostly result in a prescription of antibiotics. It's a doctor's dilemma as well - to prescribe or not to prescribe antibiotics, if they ask to wait for three days and then prescribe antibiotics, parents would abuse them for making their child suffer without prescribing proper medication at first visit.
So, what am I trying to convey? The fact that antibiotics are not a cure for everything and will not treat viral fever. People think antibiotics can always provide instant relief from fever and is the quickest way out to cure illness. The perils of antibiotics are unknown to most of us.
 
When Can Antibiotic Resist You from Diseases?
Incorrect and unbridled use of antibiotics is fuelling a massive problem for our and future generations - "Antibiotic resistance" or "bacterial resistance". Usually, antibiotics kill bacteria or stop them from growing. However, some bacteria have become resistant to some types of antibiotics. This means that the antibiotics no longer work against them. Bacteria become resistant more quickly when antibiotics are used too often or are not used correctly (such as not taking a full course of antibiotics as prescribed by your doctor).
Bacteria that are resistant to one antibiotic can sometimes be treated with other antibiotics. These other medicines may have to be given intravenously (through a vein) in a hospital. A few kinds of bacteria are resistant to all antibiotics and are now untreatable. Colds and many other infections of the upper respiratory tract, plus some ear infections, are not caused by bacteria, but by viruses. Antibiotics do not work against viruses, only bacteria, still many children and adults are too often being given antibiotics for colds and other viral infections.
When Can Antibiotics Cause Problems or Side-effects
Colds, most sore throats, acute bronchitis infection, and many sinuses or ear infections are viral and will not be helped by antibiotics. Instead, this is what is more likely to happen:
The infection will not be cured.
Other people will still get sick.
You or your child will not feel better.
You or your child may experience unnecessary and harmful side effects.
People should not press for antibiotics if their doctor says they don't need them, and also not to take antibiotics prescribed for someone else. Not only can using someone else's prescribed drug be wrong for the illness that you or your child have, taking the wrong medication can delay correct treatment and allows bacteria to multiply.
 
How Do You Know When Child Need Antibiotics?
The answer depends on what is causing your infection. The following are some basic guidelines:
Colds and flu - Viruses cause these illnesses. They can't be cured with antibiotics.
Cough or Bronchitis - Viruses almost always cause these. However, if you have a problem with your lungs or an illness that lasts a long time, bacteria may actually be the cause. Your doctor may decide to try using an antibiotic.
Sore Throat - Most sore throats are caused by viruses and don't need antibiotics. However, strep throat is caused by bacteria. Your doctor can determine if you have strep throat and can prescribe an antibiotic.
Ear Infections - There are several types of ear infections. Antibiotics are used for some (but not all) ear infections.
Sinus Infections - Antibiotics are often used to treat sinus infections. However, a runny nose and yellow or green mucus do not necessarily mean you need an antibiotic. Read more about treating sinusitis.
Common Observation You Must Aware of  
Experience tells that if the patient is active during infection and has a proper appetite it is most likely a viral infection. You can wait on it for 2-3 days and visit your doctor if it still persists. Sometimes children get high temperatures (103 and higher), at those times an immediate visit to a doctor is required.
Inappropriate use of antibiotics is not only about taking them when they are not needed. It is also a problem when patients have prescribed them for the right reason but then take them incorrectly. So if you are prescribed an antibiotic, you should not skip doses, and definitely not save it for next time. If you or your child has an upper respiratory tract infection, you should:
Increase fluid intake and take plenty of rest.
Relieve congestion with a saline nasal spray or a cool-mist vaporizer.
Use home remedies like – hot soup, warm water, gargles with warm salt water, ginger honey, honey-lemon tea, turmeric milk and the good old "kadha" really helps to manage viral infections and minimize the associated suffering.
Please post your feedback, queries in the comments section below.
This content has been checked & validated by Doctors and Experts of the parentune Expert panel. Our panel consists of Neonatologist, Gynecologist, Peadiatrician, Nutritionist, Child Counselor, Education & Learning Expert, Physiotherapist, Learning disability Expert and Developmental Pead.
Kindly
Login
or
Register
to post a comment.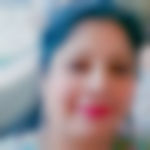 | Jan 19, 2020
Informative article Parentune Support | Jul 23, 2018
good remedy... useful | Dec 17, 2016
good information ☺ | Sep 03, 2015
Informative.. | Sep 03, 2015
I am all for home remedies wen viral strikes.. Good read | Sep 03, 2015
Thanks for sharing information | Sep 03, 2015
Very useful info | Sep 02, 2015
Thanks for sharing such a useful info | Sep 02, 2015
Vimp info. Thanks for sharing | Sep 02, 2015
Really eye-opening blog. thanku so much for sharing this info. hope u continue to share more valuable info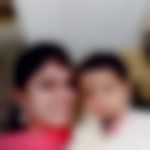 | Aug 27, 2015
By reading this article feeling very scared.. Because when my son (he is of 1 yr) gets cold,fever I always use antibiotic.. Can't see him suffering.. In future will stop using antibiotic.. Thanks for the info | Aug 26, 2015
i myself have 2children aged 5yr n 1yr and they have been on homeoepathic medecines since birth. rarely needed antibiotics and neither have i vaccinated them and they are as healthy as any other children | Aug 26, 2015
@Jatin shah:i completely disagree with ur point. i am a doctor myself and have seen homeopathy curing at a faster speed than antibiotics. it is jus that people dont know its efficacy. | Aug 25, 2015
very nice article | Aug 07, 2015
Good Article. But need to note,homeopathy may be preferred in certain disease only. As its wellknown that homeopathy takes too long time to cure,so we cant put child to suffer this long process. There are disease where one has to go for antibiotic only. So to conclude one. can reduce antibiotic use. but. cant stop it fully. | Jul 30, 2015
Homeopathy is best for kids for regular illnesses such as cough n cold.. I have been using it for my son since when he was 3. It doesn't have any side effects and is completely safe and also help improve the immune system.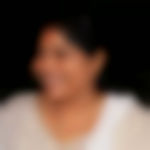 | Jul 29, 2015
Very very useful information. All our elders should read this. Thanks for sharing . antibiotics are slow poison | Jul 27, 2015
It's really a nice blog. Some times we know things but not sure about that. Thanks for sharing it. | Jul 27, 2015
Thank you | Jul 20, 2015
i think most of the parents are not aware about the homeopathic medecines which work wonderfully in children n adults n especially in those cases where modern medicine has its limitations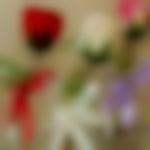 | Jul 14, 2015
Thank u | Jul 06, 2015
I completely agree with the article. I am facing the same problem with my 7 years old child who fell ill 4-5 times during the last year and was put on antibiotics every time. Now she is passing RBCs(3-5) on and off and has undergone many tests (USG,KFT and 24 hrs calcium creatinine test). She has no symptoms just saw RBC in routine test. Important thing is most of the time she got RBC was when she was under some treatment for some infection (stomach, throat) and was on antibiotic. My homoeopath says antibiotics are causing ideopathic hematuria (blood in urine). I have vowed not to give her antibiotic for virus infections, as rightly put in the blog. but let me tell you doctors are also to blame as they have to promote medicines of giant pharma companies. In my case they are scaring me with some disease of kidny (although kft etc are normal). I dont know how can you know if your child is passing RBCs(mocroscopic) unless there are some symptoms and what people of earlier times do ??????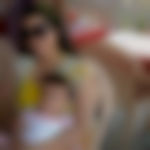 | Jul 03, 2015
Hi Ritu I'm staying in Bangalore. Could you please gives the name n contact number if the Pediatrician. | Jul 03, 2015
@Ritu Drolia: Bangalore weather is not very congenial for cold and cough. I faced issues with my son as well. You can avoid giving massage to your daughter in cold weather as this cools the body and it takes more water to remove oil from baby's body. During cold weather you can choose olive oil (Himalaya baby massage oil is good) and hot weather chose coconut oil. I know it is very stressful for parents to see child suffering but you must have some patience. You should see doctor if you are feeling your baby is not eating enough, feeling anxiety and not active. For cold and congestion try to give steam with steaming capsule in it. Put a little vicks on chest and back. In home remedy honey works well if baby is older than one year. Give lukewarm water and cover her properly. Rule out with doctor if child is asthma prone. I can give you contact for child's pediatrician in Bangalore. She is very good. | Jul 01, 2015
I had recently attended one medico conference in our office. In that one experienced pulmonologist told us that for the next 10 years there's no new antibiotics available in our medical science. So we have to manage with limited antibiotics. he adviced us as far as possible don't use them | Jun 01, 2015
Request u to plz clear all my doubts. Once my daughter had bad cold n cough. She left eating everything. She had to take medicines for 2. 5 months but still her cold was not better. I stopped giving her medicines as they weren't helping n she vomited out medicines immediately. A noise came every time from her nose n chest but doctor said nothing to worry. I was so worried as it was a very long time now. Then i started adding garlic pepper n ginger in everything for her. I give her bath in 3 or 4 days every time. She was just 9 months at that time. Doctor said cough will go in 3 or 4 months. It will take time. I was totally in depression. I never gave her massage also at that time. I gave her so many home remedies that now she has lot lot lot of heat in her body. Now i am afraid to give any home remedies or even medicines in cold as it creates heat. Now she's 20 months old. I give her bath daily but after that her nose starts running for 4…5 hrs. Is it any allergy or Bangalore weather problem. plz tell me this ma'am. Also throw some light on massage in cold And wd what type of oil and at what time of day???is adding camphor safe in coconut oil for sensitive skin baby. She had a reaction at 2 months with Johnson powder. So am asking this. Plz reply for my each single question. m sorry for long post but i am stressed wd all ds…y it happened for 3... 4 months n all…. she had deficiencies of vitamin d…iron n calcium due to not eating anything in dat cold. She didn't even took vitamin syrups also. What should i do in such a case when nothing is helping n for how many days i should wait to goto doctor??? | May 19, 2015
Great article Dipti. Antibiotics are prescribed without any real need these days in India. We live outside India and usually have to let our children get well on their own without any medication. The doctor will not prescribe a single medicine unless there is a need to. This helps to develop the immunity as well. Your blog is very useful. Thanks!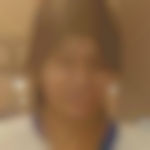 | May 13, 2015
Thanks for sharing such an important info.. | May 13, 2015
Plenty fluids, rest and hot & warm home made food can cure lot is illnesses. Dependency on medicines should be reduced. I also try home made kadha of tulsi, ginger and lemon. | May 13, 2015
Really nice blog stating the ill-effects of antibiotic abuse. I am filled with aghast that why in India do doctors prescribe antibiotics so easily whereas in other countries there is a really stringent approach towards it. Taking oral medicines not only decreases the immunity levels in a child but can also harm the child's body. In the long run if we start giving oral medicines to our children they could develop resistance to the antibiotic too. I wonder why in today's generation people also rely upon self prescription rather than going to a doctor and prefer medicines over natural remedies.
+ Start A Blog
Top Parenting Blogs
Top Parenting Talks
Top Parenting question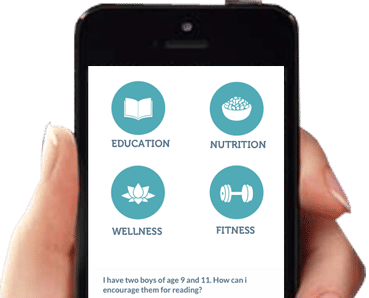 Download Parentune App
Please enter a valid number

{{trans('web/app_labels.text_Heading')}}
{{trans('web/app_labels.text_some_custom_error')}}
{{trans('web/app_labels.text_Heading')}}
{{trans('web/app_labels.text_some_custom_error')}}