Career
Why Choose Motherhood over Career?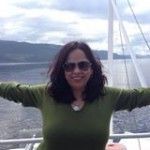 Created by Reena Puri Updated on Oct 10, 2019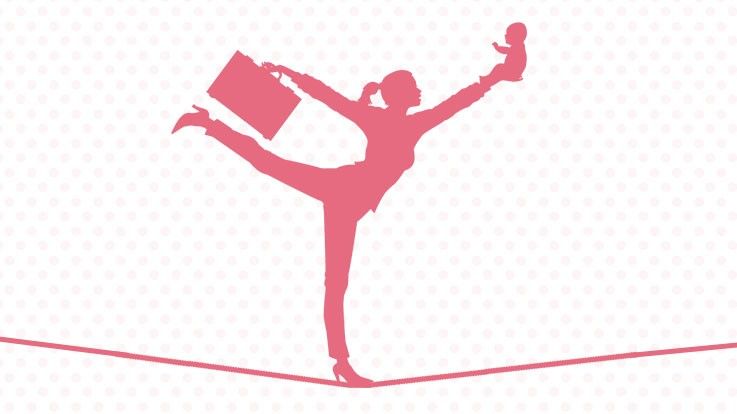 Who decides what is fair? Or unfair? "How to balance Motherhood versus Career?" this dilemma has plagued all working women who have dared to aspire for a career along with the desire to fulfill their maternal instinct. It is not easy to choose one over the other; there is no black or white in this case. Women have been walking the tight rope trying to balance, career and motherhood and unfortunately will continue to do so even in the coming times. So it would be unfair for me to trounce one over the other, as both are important aspects of a working woman's life.
I remember, several years back I quit my career as an aspiring banker to become a full-time mother. I did not think a maid could do justice in bringing up our child. However, the prospect of giving up my career was something I did not relish. But an extremely supportive mother-in-law saved me from this moral dilemma. She sacrificed her few remaining years as a school teacher to look after our son. If she had not, probably I would have been a stay at home mother, doing an equally critical career of raising a family.
What to Choose Motherhood or Career?
Times have changed; women are opting for higher studies versus an early out of college and married life. Likewise, jobs have become high pressure with more time spent at the workplace than the home.  Marriage goals have been pushed further back as career women are getting married around their early thirties or more.
At this point, a career woman is torn with familial obligations or her own maternal fulfillment. This is where it becomes very crucial to have an extremely supportive family system, which can share the important task of raising a child.
I feel we have no right to bring another human being in this world if we cannot be there with him or her during those critical growing up years. In the absence of the parents, a supportive family structure can help a career woman continue with her career goals.
However this is not a long term solution, sometimes a career takes a backseat as we definitely need to bond with our children and all that fancy talk of spending quality time is just a myth we have woven to assuage our guilt feelings.
Is Taking A Break the Solution?
Absolutely yes, I personally feel, take a break, be with your child as these moments of bonding that a mother shares will never come back. I have to date never regretted leaving a career that was fulfilling and gave me a sense of independence when I recall the pleasure in my son's eyes when he would see me standing at the school gate to come to pick him up.
They grow up and the bond that we forge in those few years lasts a lifetime. You have the satisfaction and the happiness of being able to do both.
But then nothing in life is simple, we may want to give up our careers for motherhood, but circumstances like financial constraints force us to continue with our careers, however much we are pained. At the end of the day, fulfilling physical needs of our family take precedence over the mental well-being. [Read - What to Choose - Stay at Home or Working Mom?]
Lastly, a woman is not some scheming human being if she does decide to give her career precedence over her being a mother. At least she is being fair to her career and to her own self. She has the courage to say she can't be responsible for another life, which is the right thing that she is doing.
So women please be honest and do the right choice for we are nurturers to a new set of progeny and that is a hell of an important task.
Kindly
Login
or
Register
to post a comment.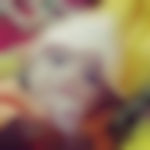 | Oct 17, 2019
Helo | May 17, 2019
Hi Reena, I am holding a similar titled event in Washington DC for a non-profit org. called Women's Council for Energy and Environment. I really like this image and would like to use it. Are you ok if I use it and I'll be sure to credit Parentune for it. Let me know. Thanks. | Jan 19, 2017
@Kriti - Iam also a working mother. I started working in the year 2005, but when i had my little prince in the year 2009, i once again audited my life priorities. At that very moment i decided to take a break and spend the crucial moments with my son,so Result - i didn't missed any of the important events, first time when he said "Mamma", the day he started understaning the music and creating his own tune, the day he started first walking.. everything. It was so fulfilling. But, during this time i enhanced my learning curve. Did my certifications. Did freelancing. And after when my son was in his 4th year, he was regular in his morning school. That time, I recieved a call and got my job @ the very first call. Though, i was not partially ready but thought to give it a chance. My son also understand my position as i have clearly told why we need to be independent. "Work from Home" is good option for you now when the baby is young but when he becomes older it will be quite difficult. So, you can do content writing jobs (chillibreeze. com) and also web designing, HR Recruitments all depending on the type of qualification you have.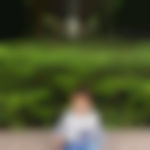 | Dec 07, 2016
Hi moms. My baby is 22 months. My place there is no day care option & i am not interested in full time helper to take care my baby. How long time-gap is ok to resume job. As you all know there is struggle to get job in today's corporate world. Sometimes its sad to think of career after baby. I would like to know which kind of jobs can be pursued if want to do work from home.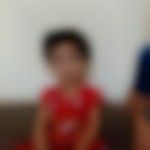 | Aug 12, 2016
Totally agree. I am also ex banker and now full time mom. | Jun 28, 2016
Dear All Mom, or Mom to be. What I think is this no need to quit your career for the sake of your child you can search options of work from home. This not only help to a lot while upbringing of your child but also make you to proud on your self. you will be ideal for other mom near and dear to you. I have a princess her name is Iyana, from her bith I was on maternity leave from my company, then they dont support me to work from home, so I decided to start job as from home and luckily I got job during my notice period which I had serve from my home, now she is 17 month old AND I am proud to say that I am Work from home Mum.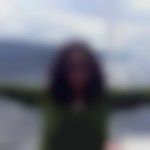 | Apr 01, 2016
Yes Dr Kishori, true medical setups are very hectic and taking a longer break you miss out on the field knowledge. But you can always get back, its not impossible. You would as a doctor know how important it is but like I said individual needs determine our choices. | Apr 01, 2016
Very well written! But I guess doctor Moms are left with little choice. Most of the health care setups allow only three months maternity leave and with 6 days a week working schedule, the work hours are seldom flexible. And if the mom decides to take a break and stay home during the child's growing period, it would be difficult to get back to the medical field!This is my personal experience! Any one in a similar situation, can please add to the comments!!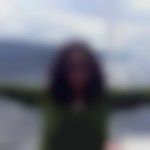 | Mar 27, 2016
Yeshaswini If I am right you are a first time mom, and you will have this dilemma of career and being home with your child. You have to take the right choice which suits you and your family. | Mar 27, 2016
Ya I agreed with what you told but sometimes there is positioned to handle both dilemma and career for fresher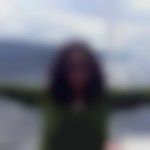 | Mar 21, 2016
Hi Bhavya fully understand your dilemma but like you said the smile on your two year old princess is worth all the pain! Try a home based or flexible Consulting job for some time to feel in touch with a career.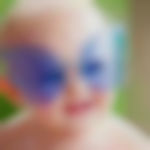 | Mar 21, 2016
Very beautifully written.. As a postgraduate in management and worked for a half decade.. now quitted all and being a full time mom to my princess.. But her smile worth all the pain... eventhough feeling low when someone asking aren't u working still??? She is going to attain 2 yrs.. still in dilemma regarding career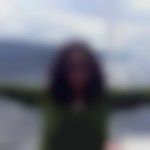 | Mar 18, 2016
Dear Rinssy I fully understand the emotional turmoil you are in and like I have said some times the physical needs of our family supercedes all others and in these cases you have to stretch out and do the best you can. Spend as much time you and your husband can with your small children. Don't feel guilty which as a good mother you will feel and it is natural to feel so. You are doing the best and that is commendable. This is the reason I feel we mothers are super women becoz we do all things to the best of our abilities. | Mar 18, 2016
Dear Reena, I can really identify myself with these lines of yours:"But then nothing in life is simple, we may want to give up our careers for motherhood, but circumstances like financial constraints force us to continue with our careers, however much we are pained. At the end of the day, fulfilling physical needs of our family take precedence over the mental well-being. " Its so much painful. MY heart is crushed every day in the thought of being away from my little ones(one 3yr old and one 1 yr old) for more than 12 hours a day. Though none of the people around understands or validates these my feelings, though the whole world stand against me and tell that this is the new normal of everyone, I can never accept it. I know I am missing the most valuable moments which I can never get back!!! My eyes are filled with tears as I write this comment to you. Not that I dont like my career or I am lazy to work, but not at the cost of my children! Who will understand, who will help me out....... I have no other option but to work tos upport my family financially... | Mar 17, 2016
I had also leave my teaching profession for my little one as he is just 1. 7yrs old. it is really a sincere job to b a mother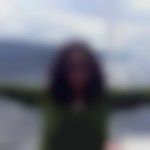 | Mar 17, 2016
Deepmala you are a professional and get back to your world any time. Spend time with your baby .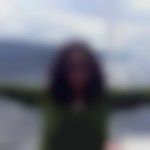 | Mar 17, 2016
Dear Rashmi yes these decisions are so critical and satisfying. One can always get back to a career but the time spent with our children can't come back. A special thanks to your supportive husband who also made it all possible. | Mar 17, 2016
Hello Reena... glad to have read your blog... I am also a full time mom for my year old baby, by choice :) i wanted to do everything by myself for my lil princess... she was a pre term and hence I could not take any chances with maid or anyone else for that matter... it's been a very special time for me with my daughter and I don't regret my decision of leaving a very lucrative career... but I could only take this step because I had a very supportive husband gave me the freedom to take the decision and stood by me...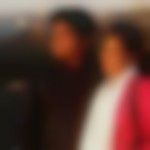 | Mar 15, 2016
Hi reena, i am a physiotherapist and yes i think i need to give myself n baby some more time.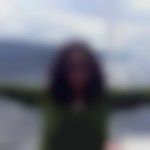 | Mar 14, 2016
Hi Deepmala what kind of work do you do ? Can it be done from home and if not possible give your self more time with your baby boy till you feel it would be possible to work part time and is there a crèche system in the organization ?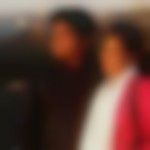 | Mar 14, 2016
I left my practice in 8 week of my pregnency due to aome complications. my baby boy is now 7 months and few days back i got a job offer it was a gud to resume my practice as it was a part time job. But what u can do if you do not have a support and encouragement from your family.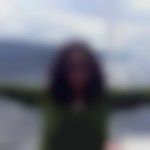 | Mar 13, 2016
You are doing the right thing Pooja! The love and affection you can give can never be given by a maid | Mar 13, 2016
Ya completely agreed.. these. Moment wont come again. Also keeping baby with unknown person. Is a great risk | Mar 13, 2016
I can relate to this so much.. iam in a fix currently.. weather to leave my 8 months baby with a help or I quit.. unfortunately we don't have family support.. More or less I think I have decided that I will quit as there are so many precious moments with your baby.. which should not be missed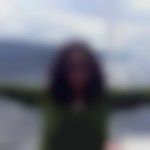 | Mar 12, 2016
@ Namrata glad my words made sense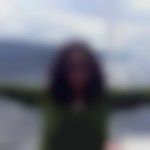 | Mar 12, 2016
Dear Aditi yes some of us are fortunate to get support and have the luxury of leaving our jobs. It's always an option to get back to a career when the children grow up. | Mar 12, 2016
I can vry well relate to u. I too left my fulltime career as a banker to give justice to the newlife. As my baby grew up and started going to kindergarten, I took up a part-time job thrby satisfing my urge to work and also b thr with my child. Ofcourse u need to have supporting family for tht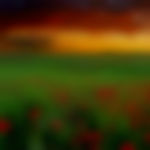 | Mar 12, 2016
Very nicely written... i can relate to everything you have mentioned and so would many others!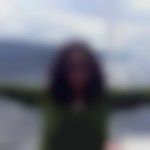 | Mar 11, 2016
@Pankajini yes I agree I was fortunate :-)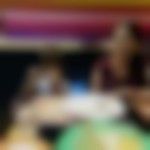 | Mar 11, 2016
All the family are not supportive like ur family.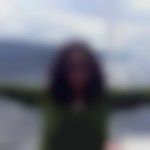 | Mar 11, 2016
@ Laura totally agree the final choice is with you! just have to find the right balance!!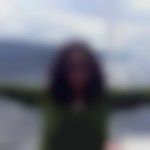 | Mar 11, 2016
@ Shreejaya that's what I have mentioned. I guess between you and your husband try to do the best. God bless and lots of luck for a better future.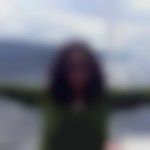 | Mar 11, 2016
@ Shreejaya that's what I have mentioned. I guess between you and your husband try to do the best. God bless and lots of luck for a better future. | Mar 11, 2016
Am also in the same constraint as. Am financially. Not so stable and no body from family is there to look after | Mar 11, 2016
Finally it should be the woman's choice and how she wants to balance her career and home and motherhood. | Mar 11, 2016
Interesting account on balancing act motherhood and career.