Parenting
What Child Safety Measures Questions to Ask the School?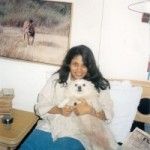 Created by Swati Nitin Gupta Updated on Sep 25, 2019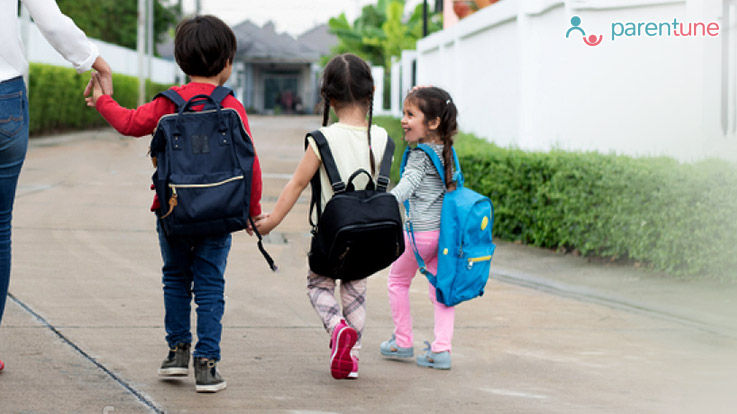 In the wake of recent incident from a reputed school in Delhi where a child lost his life on the school premises. Considering growing child safety issues in schools, parents all over the country are worried about their child's safety and their concern is about "how to ensure my child is safe when at school?" In case of emergency what is the school's preparedness? Where do parents seek help? Concerns such as these bring us to the point that parents need to speak to school authorities and ask them questions to know how well-prepared the school is about keeping children safe on its premises. 
Safety Measures to Ensure Child is Safe at School
We bring here six questions you should ask your child's school. Broadly, the above points are some watch-outs that you need to keep in mind when your child is at school. However, do remember to talk to fellow parents and get their feedback on the school, as they would know it the best, if looking for a school for your child. And if your child is already admitted in a  school, you could ask the authorities about the above pointers.
Security System: When we say security system – we mean whether there is a proper check on each and every student who goes out of the school—whether there are proper cards like authority cards issued to parents with the photographs of the parents or guardians who will pick the child from the school. This ensures the school hands the child over to only authorised people.
Emergency Handling: Look around to see what is the format the school has available on the premises and outside to handle emergencies. Emergency handling would include the first aid treatments, doctors on call and how well does the school respond to the serious injuries that may happen during or after the school hours. This also includes a list of hospitals on board with the school.
Teacher-student ratio: Teacher-student ratio means the number of students per teacher. In an ideal situation, the number of students per teacher should be less so that the teacher can give proper attention and react adequately in case of an injury, fall or illness.
Child-friendly Premises: When you are checking out schools look out for the play areas of the school. Are there any potential hazards like open manholes, thorny bushes or construction debris lying around uncovered? Check out the edges of the slides-- are they soft curved or they have pointed corner? What about the tiles and the railings and railing heights on staircases.
Maintenance of the Premises: This is something  you will get to hear from other parents and you can ask the school as well—does the school focus on the maintenance of premises, upkeep of the building, upkeep of the equipment and slides etc in gyms and play areas? What about things like routine fumigation of the campus, annual painting, etc.
Discipline and Decorum: Discipline and decorum is best studied during the time of recess when children tend to go berserk. Yes, some good schools emphasise on discipline during the recess time as well, else someone might get hurt.
Qualification and preparedness of the support staff: What about the ayahs and other school helps – that will include the school bus drivers, sweepers, peons and any other help that the school may hire to maintain the building or premises—are they properly trained to handle emergencies?
Educating Child About Safety Precautions
While most schools may comply with the above pointers, it is important to also teach your child to keep himself safe.
Not to run on the stairs: Telling your child to not to run on the stairs may demand questions like why or why not? When others are doing it! Tell them that it is not safe and that they may get hurt.
Not to venture out of the class on their own: Talk to your child about the adverse consequences of venturing of the class on their own. They may get hurt, or lost.
Stranger danger: Teach your child to keep himself safe from strangers: not to take anything from them, not to go anywhere with them inside or outside the school premises.
Report to the class teacher: If there is anything troubling the child, ask him or her to talk to the class teacher, as she will look into the matter and help you to resolve it amicably.
Come to Mommy: In the end assure your child that you will be there for him or her always. And ensure that you listen and trust them when they try to tell you something that is troubling them.
Being watch guards for your child's school as well as preparing child to be safe themselves will go long way in ensuring your child is safe!
This content has been checked & validated by Doctors and Experts of the parentune Expert panel. Our panel consists of Neonatologist, Gynecologist, Peadiatrician, Nutritionist, Child Counselor, Education & Learning Expert, Physiotherapist, Learning disability Expert and Developmental Pead.
Kindly
Login
or
Register
to post a comment. | Jun 28, 2018
I visited all the preschools of my area and questioned on all the things mentioned here. I even enquired about emergency exits and to what extent the watchman is permitted to enter the premise and about ayahs n all. | Sep 12, 2017
very useful information | Sep 12, 2017
Thanks for your post. Just my thoughts. sorry for the long post. We lived in India when my child is between 3-4 years. I never sent her to any daycare before that. So got very nervous. First thing we did is, searched internet to find all best kindergarten schools in the nearby area. We stayed away from schools that also has primary and higher secondary classes even it is popular. Children till 5 years of age, can't communicate things properly to us. So If we want teachers to have more concentration on our child,we should opt schools with less population. Academics are not at all important for children till 5-6 years. Social skills,creativity,discipline and manners are all the important things need to be taught at that age. So we went to almost 5-6 schools. In each school we spent atleast half an hour. Talked with correspondent/Principal,to the class teacher(we can find out in this conversation,how much ability he/she has in handling kids), questioned about the safety measures they take in case of emergency, Do they have any on-call doctor examined how much secured the school is(if the school is really secured you can't find anyone other than staffs inside the premises(In one school,we saw three men were talking near the gate and when we asked who's the security here,the security introduced himself and telling us ,the other two men were his friends,for me it's 'creepy')), how many male and female staffs working there and are they certified, how many ayas(caretaker) are there,will they take the child to potty(even if the kid is potty-trained) and wait for them till they come out of bathroom, Examined the play area and the class room, We even looked the nearby premises of the school(we rejected schools,that has liquor shop 3 blocks away) You people might feel funny,we rejected a school that had steep-curvy staircase and my daughters preschool room was in the 1st floor Many people after reading my post might feel am over-protecting or stupid/funny. But if you are outside the country for few years and read sex assaults happening to children under 5 years almost everyday in our country,you might understand my fear. Thanks for reading and sorry for the long post.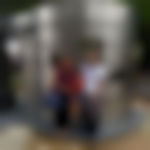 | Sep 11, 2017
Thanks Swati | Sep 09, 2017
thanks Swati for sharing such handy tips keeping in mind present day scenario where kids are not safe even in their second home or home away from home as many people would call it I. e. their school. such repeated incidences in the recent past have made us parents reconsider our decision of putting our children in prestigious schools. its time we need to ask these schools certain serious questions regarding the safety procedures in schools, emergency management , contingency plan and many other such questions of that ilk . the failure to have these systems in place can pose a serious threat to our kids safety and security. thanks again for bringing this up..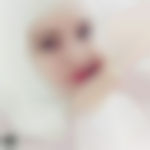 | Sep 09, 2017
thanks Sister swati... its a big issue you covered today!!!! | Sep 09, 2017
Thanks it was really needed blog . | Sep 09, 2017
Hello Swati, thanks a lot for this blog. After reading the incident from the news paper, me and my husband became very tensed and were only thinking what questions should we ask to the school authority regarding the safety measures of the children at their school. After reading your blog, l got a fair idea about it. Swati, l would like to add another question to the list that if they allow the support staffs to have access to the washrooms of the children? | May 26, 2017
Great information guys. I found a url for a better prepared childbirth. Must watch!! https://goo.gl/EfTR9Q | Jan 20, 2017
Thanx for a nice information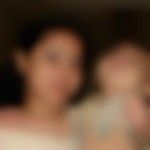 | Dec 05, 2016
Very good info. | Nov 08, 2016
great info. thanks | May 12, 2016
Nice information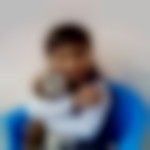 | May 08, 2016
great app | Apr 21, 2016
Good info swsthi thank you | Apr 12, 2016
Swati this is really a gud subject ...every parent need these basic information that u have given to all..... Thanks.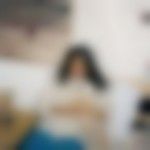 | Feb 16, 2016
Thank you Ankita. As a mother of a seven year old I am also worried about my son's safety. | Feb 16, 2016
Hi Swati this is quite a topical issue and considering the recent incident in Delhi, we as parents were also concerned about the safety issues at our children's school.
+ Start A Blog
Top Parenting Blogs
Top Parenting Talks
Top Parenting question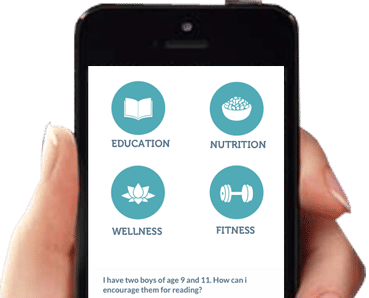 Download Parentune App
Please enter a valid number

{{trans('web/app_labels.text_Heading')}}
{{trans('web/app_labels.text_some_custom_error')}}
{{trans('web/app_labels.text_Heading')}}
{{trans('web/app_labels.text_some_custom_error')}}