Parenting
Gurugram school murder - Is your child safe in school?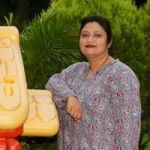 Created by Pallavi Thakur Bose Updated on Sep 22, 2019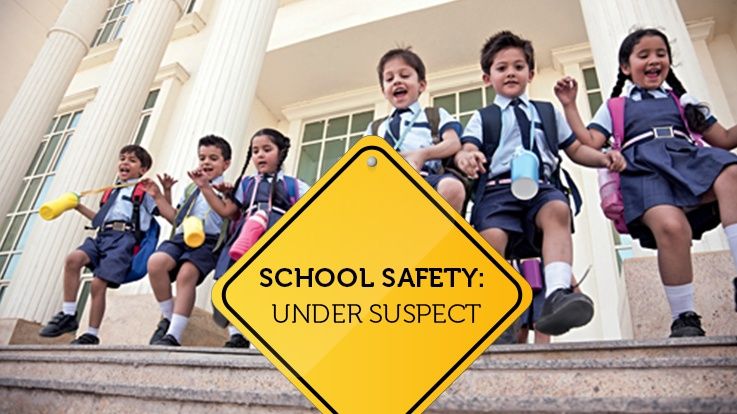 Ryan International is trending on twitter today. Anxious parents all across the country are asking to close down the school. But closing down Ryan International cannot be the solution. We need to address and assess the safety measures at every school in depth. In February this year, I remember reading about a CBSE letter issued to all school authorities about transport security of children. The letter clearly asks schools to install CCTV cameras and speed governors inside school buses. But till date very few schools follow his rule.
How Safe Are The Schools For Your Child?
Most of the schools don't have basic safety measures in place and don't follow the standard safety rule as well. The reasons for no safety measures in the school are as follows --
Most schools hire busses from agencies that keep changing the vehicle therefore it's not possible to make sure that every vehicle is geared with the safety gadgets
During summers half the time the air-conditioned busses do not switch on the air-con until children demand, or worse parents go and complain. When these agencies try and save money by denying cool air to the children, one wonders if they would actually spend any money getting CCTVs and speed governors installed!
The bus drivers belong to these agencies, even the guards are hired from agencies. In fact the entire support staff in schools is hired from some agency or the other
And that's where the root problem lies. These agencies enroll 'ayas', drivers, house keeping staff, guards… for as cheaper rates as possible and one doesn't know if they even get any sort of verification done for them
Are The Agencies To Be Blamed?
are we trying to transfer the blame on these agencies? Not at all, the primary duty to provide a safe environment to our children lies with the school authorities. Most schools have a Chief Security In charge and a head of all Support staff. But to make sure these people do a proper screening before hiring people from these agencies is mandatory. So what should be the way forward --
Stringent rules must be followed and other than 'ayas' no support staff should be allowed inside the school building
And under no circumstances should staff be allowed to use the children's washroom - not even the teaching staff. A sexual predator can be hiding behind any decent appearance
In fact every wing should have a different set of washrooms, older and smaller children should not use the same washroom just to avoid any sort of bullying
CCTV Cameras Are A Must In All The Nooks And Corners Of The School
In this case of a seven-year-old getting sexually assaulted and murdered at Ryan International, the CCTVs were very much in place. But a sexual predator like the accused conductor in this case gives two hoots to it. In all probability they don't even know about the existence of these cameras. Also the footage was used later to nab the culprit, but it could not stop him from committing the crime.
How To Ensure Complete Safety For A Child In The School?
According to CBSE guidelines, regular teachers' training and workshops have to be conducted; teachers and parents need to be sensitised and the children need to be made safety smart. What most school authorities fail to understand is that it is as important to conduct workshops and sensitise their support staff. And most important inculcate fear – that anyone even tries to touch a child, shall be severely punished.
CBSE asks schools to conduct mock drills to prepare everyone at school to deal with any terrorist attack, but its time schools prepare everyone, especially children to deal with such internal predators.
Start with educating all children especially the 'tiny-tots' about Good Touch and Bad Touch!
Please do share your thoughts...
This content has been checked & validated by Doctors and Experts of the parentune Expert panel. Our panel consists of Neonatologist, Gynecologist, Peadiatrician, Nutritionist, Child Counselor, Education & Learning Expert, Physiotherapist, Learning disability Expert and Developmental Pead.
Kindly
Login
or
Register
to post a comment.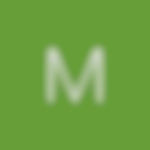 | Nov 26, 2018
Hey, such a disturbing incident that was! Information like this needs to spread. I agree that 'ayas' instead of professional security is what these schools should look into. I read some horrific statistics on Child's safety in schools Very disturbing.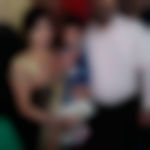 | Sep 12, 2017
I totally agree with Pallavi, shame on Ryan International School as they only charge high fee,making business but no security. It's not the 1st time with this school, if the earlier incidents investigated properly then this would not be repeated. it's very brutal. the given information is very useful,thanks!! | Sep 12, 2017
can we make a WA gruop for same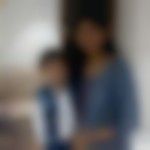 | Sep 12, 2017
Ok.. I hope all of u must be using some or the other social networking sites like Facebook Twitter etc.. so a petition started (by normal parent like us )is running all over n needs more signs; states all of such points which I already pointed out.. its just we have to "come together as a mass group" for our own child's safety... After all we are Buying Education for our kids n if something wrong is happening then we have whole right to Question.. | Sep 12, 2017
Agreed Aditi Bansal question is will schools allow us yo do duch checkes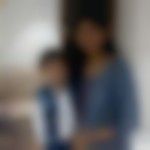 | Sep 12, 2017
Hi pallavi... what u shared is good info.. A mother is always the first teacher to her child and we have to teach them about good n bad... but what would u do at that point of time/how would u know if "something" could be happening to a child in school bcoz there is/are no CCTV's n if there are its not providing u with live streaming to every parent of the school... What I think we can do to assure our best satisfaction could be to keep a regular check on school 's activities( by which I mean their staffs behaviour with the kids ; hygiene levels; most imp. the verification proof the drivers conductors whom with our kids are travelling)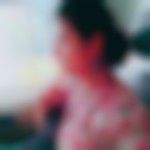 | Sep 11, 2017
yes true,now this is vry important for our kids. | Sep 11, 2017
its extremely important even as parents we teach them all kinds of safety measures at home, as the school won't do everything for us. may the Almighty keep our children!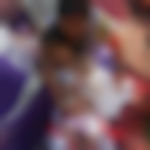 | Sep 11, 2017
very true written i also consult these points with the school teacher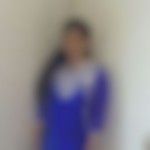 | Sep 11, 2017
so true.. this is high time to ensure security first | Sep 11, 2017
yes Pallavi.. u r right.. it's our duty to check the safety measures in the school... bcoz now this is very important for our children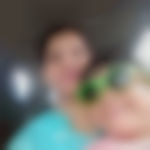 | Sep 11, 2017
Very true, all you said needs to be done. Along with school we as parents have to train our children about good & bad touch.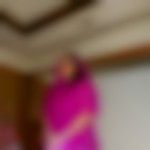 | Sep 11, 2017
yes you are right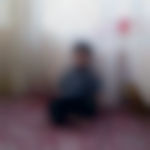 | Sep 10, 2017
it is the matter of safety of our child... for this regard, I , as mother become more cautious to know more and get more information about the school where our child is studying... the school shall have safer environment for their better upbringing.... | Sep 10, 2017
dear pallavi,totally agree with u.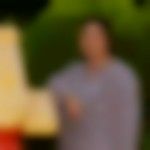 | Sep 10, 2017
Tx everyone for sharing your views. CBSE is setting up an investigation in this issue. It's good and I think CBSE needs to be more proactive and do periodic checking not only for academic standards but also to check upon the safety measures. People only make a hue and cry about school fees but not about the fascilities school provides.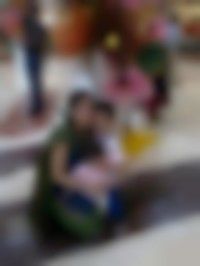 | Sep 10, 2017
totally avoidable tragedy. police talk do much about verification. why aren't all these aayas and drivers and all staff of the school verified. parents leave their children in school and follow all rules of school... if the schools cannot ensure this safety of school... then how are parents going to have faith and trust in the authorities.... | Sep 10, 2017
Dear pallavi, Thanks for sharing such heart shaking incidence n yes I agree that some schools Don't follow all the safety measures that they have to adopt. And also we should educate our children about the good touch n bad touch. And request all mother's to teach their child about their body parts it's must.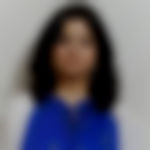 | Sep 10, 2017
the tragedy was completely avoidable had school authorities been alert , careful and serious regarding safety procedures. they should not have allowed contract workers to enter school premises on a regular working day. even parents /caregivers/ household help who come for pick up and drop of children should be not allowed to school without showing their I-card at the gate itself ,issued to them beginning every new session. this tragedy shows the apathy of schools and even more pathetic mindset of a group of people who are the master minds of such heinous crimes. very pertinent blog. thanks for sharing.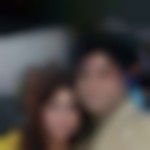 | Sep 10, 2017
thanks for sharing such information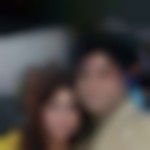 | Sep 10, 2017
yes I do agree d fact as parent we have to teach our children about d good touch n bad touch we have to make. our children our friends so that they couldn't hide from us out of fear I really feel sad about the child may his soul rest in peace when I heard these kind of things I got scared scared about children I don't what had happened to d nature of man man becoming beast dayby day | Sep 09, 2017
Hello Pallavi, thanks a lot for your blog. l am 100% agree with you that no support staffs except 'ayas' must be allowed inside the school building. Our children are not safe in their second home also. whom to trust.. no idea.. !! Once again thanks a lot for your valuable tips.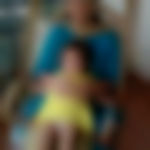 | Sep 09, 2017
really scary i think something wrong is going in ryan school bcos everytime this school is in highlights for some reason proper investigation is required or it should be closed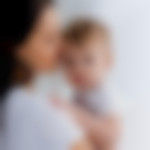 | Sep 09, 2017
thank you for sharing this blog. Yes the incident has left all of us shaken and scarred.
+ Start A Blog
Top Parenting Blogs
Top Parenting Talks
Top Parenting question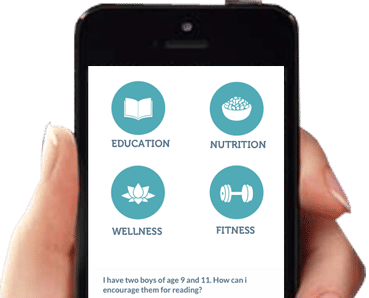 Download Parentune App
Please enter a valid number

{{trans('web/app_labels.text_Heading')}}
{{trans('web/app_labels.text_some_custom_error')}}
{{trans('web/app_labels.text_Heading')}}
{{trans('web/app_labels.text_some_custom_error')}}