Health
What Are 3 Conditions Causing Dehydration While in Pregnancy? Created by Laura Updated on May 09, 2019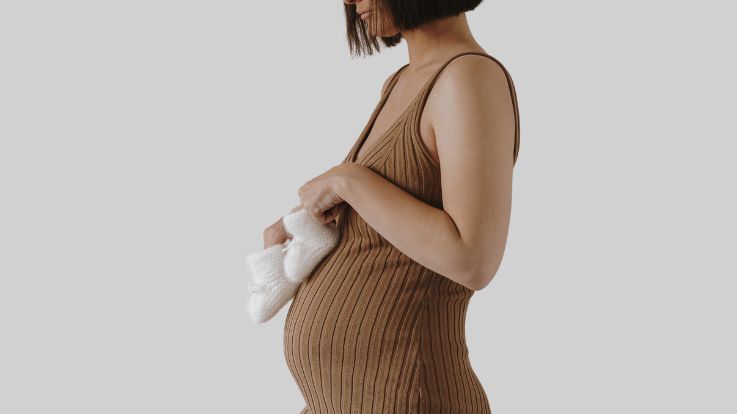 A lot of mothers experience morning sickness when they are pregnant. I was a victim of it. Troubled with this condition, I soon realized that morning sickness should be treated as a trivial prerogative of pregnancy (in some cases even treated as amusing), or as I was told by my pediatrician, it sometimes leads to a potentially life-threatening condition hyperemesis gravidarum, which can land women in the hospital for dehydration.
Causes of Dehydration in Pregnancy
Hence I feel the need to share the conditions that I came to know during my pregnancy with other pregnant moms -
#1. Why Morning Sickness Causes Dehydration?
Vomiting, increased sweating and more frequent urination -  all these factors haste the loss of water and electrolytes. Additionally, constant nausea discourages you from drinking fluids voluntarily. This can make it more difficult to replace lost nutrients.
My pediatrician told me about hyperemesis, also called severe morning sickness, is a rare condition that affects a few expecting mothers. The symptoms of hyperemesis are often confused with those of morning sickness. However, they should not be taken lightly. They are much more severe and last throughout the pregnancy. Few of the symptoms include severe vomiting, extreme nausea and the inability to keep foods down.
Signs of Morning Sickness 
Morning sickness symptoms typically begin at 4-6 weeks and peak at 9-13 weeks, and they include following...
Vomiting, 
Nausea, 
Increased sweating, 
More frequent urination &
Inability to keep foods down and more 
My signs of morning sickness were greatly diminished by the second and third trimesters. But as some of my friends shared their experiences, I came to know that mothers may experience morning sickness throughout their pregnancies. [Read More Morning Sickness Signs & Symptoms]
#2. Why Hyperemesis Causes Dehydration?
Morning sickness is almost synonymous with nausea. Like morning sickness, the symptoms of Hyperemesis cause a rapid loss of fluids and electrolytes. In addition to these conditions, a mother may have a fever during this condition. Fever, in this case, is sometimes associated with the vomiting and nausea of Hyperemesis resulting in increased sweating and amplified fluid loss.
#3. Diarrhea Can Cause Dehydration in Pregnancy
It can be caused by sudden dietary changes, increased hormone production or sensitivity to certain foods. Some women experience this condition during pregnancy. Although personally, I did not have this condition. During the third trimester, diarrhea may affect a few mothers, especially nearing the due date.
How Diarrhea Causes Dehydration?
Let's understand why Diarrhea can cause Dehydration. Diarrhea results in a severe loss of water and electrolytes. It is one of the leading causes of dehydration. Replenishing water and electrolytes following an episode of diarrhea is critical to prevent dehydration. 
Simple 4 ways to replenish water –
To a glass of water, add a tablespoon each of lemon juice and brown sugar. Stir till the sugar melts and you have yourself a refreshing drink. If you like, add a few mint leaves also.
To make electrolyte water, add a teaspoon full of brown sugar to a glass of water and a pinch of salt. Stir and your drink is ready.
Fruit juices any time during the day is a good idea to remain hydrated.
During summer, have homemade 'chach' (buttermilk)
A lot of mothers experience morning sickness when they are pregnant. I was a victim of it. A mother' s account of morning sickness!
This content has been checked & validated by Doctors and Experts of the parentune Expert panel. Our panel consists of Neonatologist, Gynecologist, Peadiatrician, Nutritionist, Child Counselor, Education & Learning Expert, Physiotherapist, Learning disability Expert and Developmental Pead.
Kindly
Login
or
Register
to post a comment.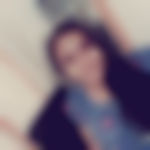 | Feb 03, 2020
Please don't use this app for promotions. This platform is to serve mommy's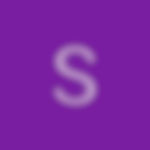 | Feb 03, 2020
I have been suffering from (HERPES) disease for the last four years and had constant pain, especially in my knees. During the first year, I had faith in God that I would be healed someday. This disease started to circulate all over my body and I have been taking treatment from my doctor, a few weeks ago I came on search on the internet if I could get any information concerning the prevention of this disease, on my search I saw a testimony of someone who has been healed from (Hepatitis B and Cancer) by this Man Dr. Silver and she also gave the email address of this man and advise we should contact him for any sickness that he would be of help, so I wrote to Dr. Silver telling him about my (HERPES Virus) he told me not to worry that I was going to be cured!! hmm i never believed it,, well after all the procedures and remedy given to me by this man few weeks later I started experiencing changes all over me as the Dr. assured me that I have cured, after some time i went to my doctor to confirmed if I have been finally healed behold it was TRUE, So friends my advice is if you have such sickness or any other at all you can email Dr. Silver (drsilverhealingtemple@gmail. com) sir I am indeed grateful for the help I will forever recommend you to my friends!!! with your lovely Email Address ( drsilverhealingtemple@gmail. com or whatsapp him on +2348123877102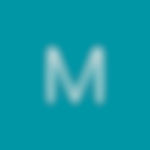 | Oct 31, 2019
I am very much delighted to every viewers that is reading this,i want to inform the public of how i got cured from Diabetes. My name is Cristina Alexandra and i was diagnosed of Diabetes since 3 years ago, this disease started circulating all over my body, and i have also taken treatment from my doctor,few weeks back i came on the internet to see if i will be able to get any information as to curing this disease, on my search i saw various testimony of Dave Desmond who was healed from HIV and Juliet who also healed from Hepatitis B by the good doctor, called DR Oduku. Who live in South Africa, without any hesitation, i contacted his email: odukuherbalremediess@gmail. com and i wrote him and he guided me,i asked him for solutions and he sent me the remedies and i started using the medicine, after a period of days given to my by doctor oduku, i was completely cured when i got tested in hospital and nothing was found on my body. So dear viewer why wasting your time living with this STD infection? you can contact him now he is able to cure any kinds of disease, Hepatitis B ALS, MND, Epilepsy, Leukemia, Asthma, Cancer, HIV, Herpes etc, and others, contact his Email: odukuherbalremediess@gmail. com Call or Whats App +2347067706774. | May 20, 2019
0000l5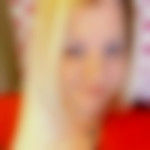 | May 09, 2019
thank to doctor obor ,I was diagnosed of (HIV) in 2012 and I have tried all possible means to get cured, i even visited phonologist but all to no avail, until i saw a post in a health forum about a herbal doctor from Africa who prepare herbal medicine to cure all kind of diseases including HIV/AIDS, at first i doubted if it was real but decided to give it a try, when i contacted this herbal doctor via his email he sent me the Hiv/ Aids herbal medicine through courier service, when i received this herbal medicine, he gave me step by instructions on how to apply it, when i applied it as instructed i was totally cured of this deadly disease within 12-14 days of usage, if you are suffering of this diseases you can as well Contact this great herbal doctor via his email-. (omiawaleherbalhome@gmail. com) or whatsapp now +2348105813057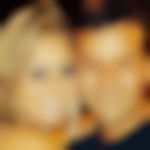 | Mar 14, 2019
hello everyone i want to appreciate the great work of dr. ehoh , i have been diagnose of herpes simplex virus for years,i've lost all hop and that there is no cure and i have been taken medicine to sustain myself till i got to know about dr. eboh through a friend who he cured of hiv. i contacted him and he sent me his herbal remedy which i took as he directed me to do for some days and i went to the hospital after consuming his herbal medicine and i was confirmed herpes negative after years of pains and suffering , it is indeed a miracle, his web site https://holycurecenter.wordpress.com is a great man, i have heard so much about how he hashelp lot of people, if you have any issue you can contact him for help. via: holycurecenter@gmail. com or add him on whatsapp +2348053823815. you can contact me for more information via: holycurecenter@gmail. com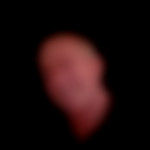 | Mar 06, 2019
my name is oscar ,all thanks goes to dr. osuko for saving my marriage from toning apart. i feel so grateful and only have good words about a powerful spell caster named dr. osuko who helped me bring back my wife. we had been apart for 4 months, at first i was thinking if i was doing the right thing by contacting a spell caster, but i so much love my wife and won't give her up for anything in this world. i decided to contact osukospelltemple @gmail. com through his mail address i found on several testifiers messages online,and i told him about my situation, he laughed and told me my wife will be back to me in the next 48 hours. i felt it wasn't going to happen at first until my wife called me and was so eager to have me back more than anything on earth.. now we are together and she cant do without me,and both of us are happy. i feel so happy sharing this testimony because there was no negative act attached to his work. his work was smooth and fast. thanks to dr. osuko for bringing back happiness to my life. i swear with my life that dr. osuko is a man to trust and take your problems to. you can contact him on his e-mail if you really truly want your love back. : osukospelltemple @gmail. com,,, | Feb 18, 2019
've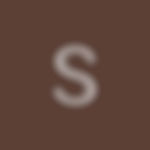 | Feb 12, 2019
My names is Sandra I was diagnosed of Herpes disease 2017, I was told by my doctor that there's no cure. I was so worried anytime i think about it,i was spending alot on medication,and i was sacked from work,because i was always sick,infact my life was a mess.. i was just researching online I saw a lot of testimonials about Dr Odila on how he uses herbal medicine to cure so many deadly disease …. I contacted him via email: drodilaherbalhome@gmail. com and told him my problems, then he said i will be totally cured within 14days,my heart was full on joy when he said that i will be totally cured within 14days ,i just had faith and believe,then i purchased the herbal medicine and sent him my details such as NAME,HOME ADDRESS,PHONE NUMBER ,Then Dr Odila sent me the herbal medicine to me through courier service and I used the herbal medicine for good 14days, then I went for check-up and my doctor confirmed thats am totally free from Herpes it work like a miracle to me ,please viewers out there this is real am so happy to share this testimony .thanks to perfect health GOD WILL BLESS U . contact him through drodilaherbalhome@gmail. com or whatsapp +2348159047935. here is my private email sandraprecious100@gmail. com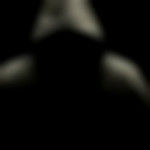 | Feb 03, 2019
I'm in my 8th week and I've being experiencing diarrhoea for almost 2weeks now been to the hospital too but the doctor says is normal but the pains i can't bear it any longer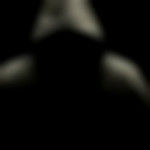 | Feb 03, 2019
I'm in my 8th week and I've being experiencing diarrhoea for almost 2weeks now been to the hospital too but the doctor says is normal but the pains i can't bear it any longer | Jun 06, 2018
hi after 1 month 10 days I checked urine test it's positive,and in evening blooding start after 7 days I again check urine test it's positive I m not understand I m pregnant or not ? | Jun 06, 2018
I'm 5 n half months pregnant... right now m having diarrhea problem... I frequently go to toilet... I have also spitting problem.. I continuously spit out so I always chewing sweets to control my spit... I already have 2 sons n expecting 3rd baby... pliz suggest is there any other easy way to control spit and diarrhea ...? | Jul 09, 2016
Hi Laura.. I m 33wk now. now a days I feel nausea whole day. Sometimes I do vomiting. What should I do?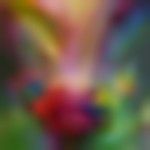 | May 23, 2016
Nausea is just a symptom. This is a result of increased hormones in the body. | May 22, 2016
i do experienced nausia n vomiting till d date of my delivery. why was it so??? i was suffered a lot.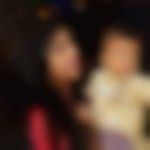 | May 19, 2016
Well written :) | May 18, 2016
Thanks, helpful tips for my sister who is pregnant now. | May 18, 2016
Though I never faced any of the issues, the tips and pointers given here are quite useful