Parenting
Health
Hyperactive Airway Disease (HAD) & Treatment Advice from A Mom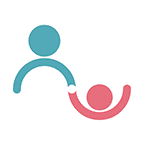 Created by Parentune Support Updated on Apr 05, 2019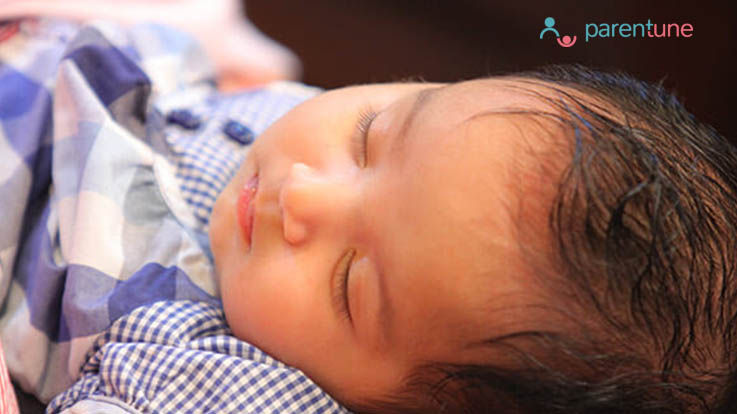 Hyperactive Airway Disease (HAD) or Childhood Asthma is a very common ailment amongst children, which I came to know of with my elder son Rayan and encountered its harsh impact when he passed out on the breakfast table one day!!
Research tells HAD can occur at any age in children, but as many as 60%of the children wheeze during the first three years of life. In spite of better treatment facilities available the incidence of HAD seems to be on the rise because of environmental pollution, artificial agents used in edible stuff, etc.
How A Mom Care Child's Hyperactive Airway Disease?
Rayan has been suffering from HAD since the time he was 2. It started off with him almost always suffering from a cold and runny nose during spring, the season when pollen is released by flowers. When I took him to the Doctor at Sitaram Bhartia after a few tests he diagnosed that Rayan is suffering from an allergy and that this would persist for some years. He prescribed some anti-allergen (But he never explained what it was in detail despite my questions). I was not so happy with giving him so many medications so when he became a little better I discontinued those.
The following year when the season arrived and his situation got quite serious I consulted almost everyone I knew for a good pediatrician and selected the one with the maximum recommendations. But sadly it turned out to be quite a bad experience, typically an experience where Doctors try to make their commissions from their hospitals! She prescribed that I should get Rayan nebulized 3 times a day with Budercort and Duonase (both steroids), for 15 days and I should get him nebulized at the hospital, which means every time I go to the hospital she gets her commission. This when you can buy the nebulizer and get it done at home with no expertise required at 1/10th the hospital cost! Also, common sense suggests that medicines like steroids should be avoided as much as possible because those have many side effects.
For the past 2 years, I have put Rayan on Homeopathy and he seems to be getting much better. We haven't had the need to put him on the nebulizer at all.
It would be lovely to hear your comments and experiences on handling HAD also the benefits and side effects of Homeopathic treatment.
Kindly
Login
or
Register
to post a comment. | Nov 26, 2018
my baby is 2 months and 5 days old. he has a problem sleeping at nights. he gets very restless. inspire of giving him colicaid he continues to be restless and end up crying. please suggest how to make him sleep comfortably during night time. also, what should be the time gap between two feeds. as of now they demand every two hours sometimes within an hour. what to do. I have twins so situation gets complicated when both act like this.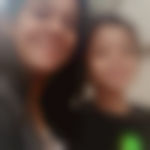 | Nov 19, 2018
what's Khara , can anyone share regarding this plz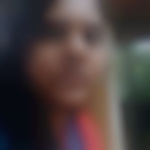 | Nov 12, 2018
my son after placing him to nursery startd suffering from running nose followed by cough sometimes even fever may occur. this is continuing for more tan one year... we have visited many doctors but the condition is the same... i think homeo medicines give some relief but not 100percent... can u please suggest the kahra recipe | Nov 11, 2018
which homeopathy hospital u consulted, plz share the details | Nov 11, 2018
kindly share the kahra receipe here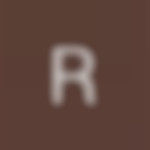 | Nov 05, 2018
my 1 year 5 month old son has a similar condition. I wondering if you could maybe share the names of the homeopathic medicines. that would really help me out. I was very glad to come across your article. | Nov 04, 2018
plz khara recipes asthma kids | Apr 30, 2018
this is the same case with my child, can u please share the recepie of kahra | Dec 19, 2016
Bhavanaji kindly share khare for asthma | Aug 04, 2015
Mrs. Bhavnaji Kindly share the the Kahra here.. ! | Jun 03, 2015
Hello all... seems many of the moms r suffering from aimilar problems... my kids in 2 yr old... we have been nebulising him for past one year.. evey monh he suffers from conjestion and doc gives him repetitive medicines. so we started giving him homwo medicines i wudnt say tht it is 100 percent effective but the frequency of his cold has decreased now he suffers from it wvery alternate month... thts so deatresssing since every time he runs a fever of 102 or so... we have tried montair also. Bt the hing ia when he is on montair he will not fall sock the day i atop giving him montair he falls sick again. Frnds pls advise what cud b done to reduce his recurring cold and cough. Kahra recipe pls. | Jan 19, 2015
Please do share the kahra recipe | Oct 13, 2013
Hi, can you please share your conoction recipe. my daughter is asthmatic and she has been put on Montair and I also nebulize her three times a day. | Nov 07, 2012
Kindly share the the Kahra here. My daughter, almost 4 years is suffering badly with constant reoccurring of Cough & Cold. She has dry cough l, she coughs constantly say & night and I feel the pain. | Jun 19, 2012
I have given the recipe of the Kahra to many of my friends and have got positive results for atleast 4-5 kids... | Jun 19, 2012
hey vimala, my daughter is now 6 years old and we went through the exact same routine when bheeni ( our daughter ) was around two and a half , thankfully i have a great pediatrician and he from the get go gave us all the info that we needed to handle the condition , we started with a chewable tablet called Montair and then went on to some syrups but at the end when the cough was constant he suggested nebulizing her but again he made us buy the nebulizer and reassured us that it was no big deal ... I follwed the pattern for about a year and then i decided to take matters in my own hand ... i read about the symtoms a lot and finally made a concoction with all the great things ( from my kitchen ) that build up immunity and help in decongesting the throat and about 1 yr of starting bheeni on my concoction ( or kahra- as i would call it ) . While she was on the kahra she did not have to be nebulized , and she started improving ... by the time she was four and a half she had fully left her allergies in the Past . | May 30, 2012
This blog is very good
+ Start A Blog
Top Parenting Blogs
Top Parenting Talks
Top Parenting question

{{trans('web/app_labels.text_Heading')}}
{{trans('web/app_labels.text_some_custom_error')}}
{{trans('web/app_labels.text_Heading')}}
{{trans('web/app_labels.text_some_custom_error')}}