Parenting
Babycare
Health
Nebuliser Uses, Benefits, Side-effects & How Often Advised for Babies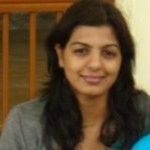 Created by Neetu Ralhan Updated on Jan 05, 2020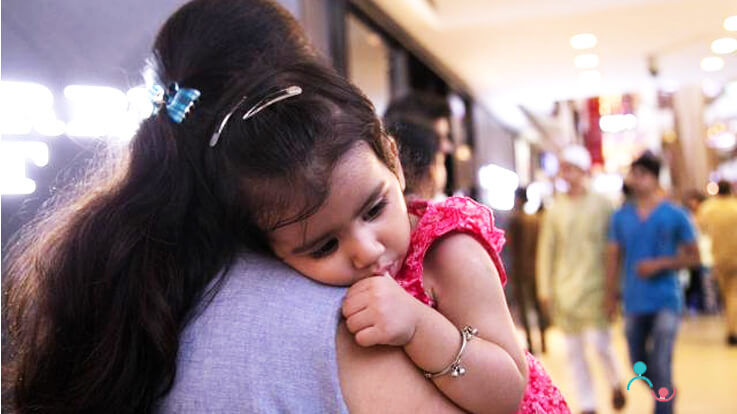 For babies and children with severe breathing difficulties or acute illness, nebulization is an easy way to administer the medication. Instead of taking oral medication repeatedly, the baby is effectively treated by a nebulizer. [Know - 0 to 5 Years Baby Vaccination, Precautions & Booster-shot Importance]
Nebulisation can be a scary topic for many parents. Is using a nebulizer for babies and infants a safe practice? What are the side-effects of using a nebulizer for the baby? Should it be administered in young babies? So many questions! To ease things out for you, we have not only addressed common 8 questions that parents ask about nebulizers by an expert but have also come up with some interesting pointers that will make it easy for you to decide whether you want to use a nebulizer for your baby or not.
What Is A Nebuliser?
A nebulizer is an electronic or battery-operated device used for administering the liquid medication directly to the lungs to provide relief from respiratory problems. A nebulizer converts the liquid into a fine mist that reaches the respiratory tract through inhalation. When babies have breathing or respiratory problems, there are good chances that the doctor prescribes a nebulizer. Since young babies and kids cannot use inhalers on their own, nebulizers seem to be a good choice in providing temporary relief. Some parents swear by nebulization while others prefer oral medication or home remedies. For a young parent who is new to nebulization, the mixed information can be daunting as several myths prevail around the use of nebulizers.
Nebulizer Uses & Benefits
It can also be used without medicine for common cough and cold symptoms. Saline solutions or even saline water can be administered once or twice a day for quick relief. Nebulization helps to moisten and loosen the mucus which can be cleaned later with a cloth.
Nebulized medicine works faster since it is deposited straight into the lungs, unlike oral medication which is first absorbed into the stomach before it acts on the ailment.

A nebulizer is safer than oral medicines. When you give a child oral medicine, it is measured in milligrams (mg). In a nebulizer, medicine is administered in micrograms (mcg). ( 1mcg =0.001mg). [Check - Baby Vaccines, Side Effects, Precautions & Soothing Tips]

Side effects from a nebulizer are much lesser than oral medicines because their dosages are lower. 

If the baby is too active or scared of the mask, one can also use the nebulizer while the baby is asleep. 

For babies who cannot hold a mouthpiece or use inhalers, nebulizers are the most effective way to deal with respiratory issues.

Children who suffer from asthma or bronchitis need to be repeated nebulizing. In such a case, buying a nebulizer at home can make life easier for both the parents and the child.
For cough and cold, using a nebulizer provides quick relief to the child. Instead of taking oral medication, which many children object to, a nebulizer can serve the purpose with lesser fuss.
How Does A Nebuliser Work?
A nebulizer essentially has 3 parts- the machine as it is, a nebulizer cup, and a face mask. The required medicine or a saline solution is put in the nebulizer cup, also known as the medical dispenser, and it is connected with the machine and the face mask through the tubes provided. The mask is then placed on the baby's face, fitting it and the machine is switched on. The medicine starts to convert into tiny airborne droplets, and the baby is made to breathe for 5-10 minutes. The inhalation ensures that the baby's lungs get the medicine and provides immediate relief. Nebulising is very much suitable for young children as the medicine can reach the lungs directly and easily, having maximum effect.
Can Parents Use Nebuliser For Kids?
Yes, it is safe to use a nebulizer for babies to help them deal with respiratory problems. Infants suffering from chronic diseases like asthma and cystic fibrosis, babies that are born prematurely for babies born with acute illnesses like pneumonia, bronchitis, etc. can particularly benefit from using a nebulizer. Because nebulizers come with a mask, and babies cannot hold a mouthpiece in their mouths, they come as an effective way to deal with respiratory issues in babies.
Nebuliser For Babies - Good or Bad?
For babies with severe breathing difficulty due to cold or cough, nebulization is a good option. However, you should not use a nebulizer for babies for just about everything! And never use any medicated solution unless your doctor has advised for it. Always use saline water for minor ailments like cough, cold, season change, etc. Nebulisation is very effective when babies and kids cannot take medicine as it delivers the medicines to the lungs and provides immediate relief.
We hope to have answered your most pertinent doubts around nebulization. If you still have a query that remains unanswered, please feel free to leave your question in comments. We will be glad to have it resolved by consulting our experts on the panel.
How Often A Nebuliser Can Be Used For A Baby?
Nebulizers can be used as per your doctor's suggestion, which will vary according to the severity of the respiratory problem your baby has. It is typical of doctors to prescribe the use of nebulizers once before bedtime, for normal coughs and colds, to several times a day for acute respiratory issues. Asthmatic babies may need nebulizers more often as they constantly suffer from colds, sneezes, and allergic problems. Once your child's immunity develops and his breathing becomes manageable, you can stop using nebulizers for him. But until then, nebulization can be a very effective way to make medicines to reach your baby's respiratory system.
Nebuliser For Baby for Cold
When a baby develops cold, her airways get blocked and she may have trouble breathing. Nasal congestion can be particularly difficult for babies and young children since they cannot blow their noses and cannot spit the phlegm. Apart from using home remedies for a baby's cold, you can also use a nebulizer to help clear your baby's nose. Nebulisation helps to moisten and loosen the mucus which can then be cleaned with a cloth. Nebulisation can thus help clean congestion in babies, helping them to breathe better.
When Can the Child Stop Using Nebulizers?
Once your child's immunity develops and his breathing becomes manageable, you can stop using nebulizers for him. But till then, nebulization can be a very effective way to make medicines reach your baby's respiratory system. Again, your doctor will let you know when your child no longer needs medication or when the nebulizer can be stopped.
In conclusion, a nebulizer is an effective medium for administrating respiratory medication to your child. With practically negligible side effects a nebulizer is often recommended by doctors to calm and relieve the baby from congestion and breathing difficulty. At the same time, it is the most practical means of medication for children with asthma, bronchitis and other respiratory illness.
Is It Necessary to Use Medicines in A Nebuliser?
Nebulizers can be used with or without medication. Essentially, a nebulizer is just a way to line the lungs with medicine. For a simple cough and cold, you can use a saline water solution to loosen mucus trapped in the airways and provide relief to dry respiratory passage. Using a nebulizer for a cough with phlegm helps the little ones breathe better. For patients with respiratory diseases like allergic rhinitis, or asthma, corticosteroids, bronchodilators and other conditions, non-steroid anti-inflammatory medications, etc. are used in the nebulizer. Depending on the child's medical condition, your doctor may prescribe -
Saline solutions of different concentrations for routine and smaller problems
Severe cases may be dealt with non-steroid medications
Steroid based medications may be prescribed for SOS cases
Side-Effects of Using Nebulisers for Babies
Though the concept is that using a nebulizer can have side effects on a baby, this is far from the truth. Doctors generally prescribe saline solutions for normal problems, and only in cases of respiratory issues medicines are provided. Nebuliser is safe to be used on babies and children, and potential side effects when inhalable steroids are used, though rare, can be summed up as under -
The child could feel his throat is dry or irritated
He might complain of nausea or an unpleasant taste in the mouth
Sometimes, children may complain of heartburn
Improper mixing of medicines can cause bleeding nose or stomach pain
Using unclean nebulizer cup can cause stomach pain and other serious issues
The other drawback of a nebulizer is that some children may not want to keep the mask on or may get scared or irritated while using it. The best thing to do here is to divert the child's mind or offer incentives. For example, allow the child to watch TV while the mask is on or hear a story. You can also paste pictures on the machine to make it look more attractive to the child.
How Much Nebuliser Machine Price?
Various brands like Phillips, Dr.Morepen, Rossmax, Omron, and Equinox offer different models in different pricing ranges. Choose the one that is more child-friendly and suits your needs. A good nebulizer machine may cost anything from Rs. 1500 to Rs. 3000.
How Can I Make My Baby Comfortable to Use A Nebuliser?
To derive maximum benefits from using a nebulizer, it is imperative that your child feels comfortable using it. Read some pointers that may help your child being cooperative in using nebulizers -
Address the Fear of Masks: If your child has a fear of masks, it is important that the fear is rightly addressed. try making it a fun game by trying various superhero facemasks and making him comfortable. You could also wear a mask when he takes the treatment
Let Him Decorate: Giving your child the opportunity to decorate the mask with stickers lending it a personal appeal can work in making him comfortable with the nebulizer
Make It Fun: The biggest challenge may be in making your child sit through the process. In this respect, you need to make the process fun and engaging - sing songs, read to him or play his rhymes or anything that makes him sit in one place. Avoid painting or watching TV that may make him take his eyes off the nebulizer
Prioritize Comfort: Make sure your child is sitting comfortably. Some kids prefer to sit up in a high chair while some still prefer to nestle in the mother's lap. Figure what works best for your child
Be Positive and Appreciate Your Child: Positive reinforcement goes a long, long way. Make sure you do not discuss your concerns regarding nebulization and always appreciate your child after the process is completed
Frequently Asked Questions & Answer From Expert 
Listed below is a compilation of common questions and misconceptions around Nebulisation, with responses from renowned Gurgaon based Paediatrician, and parentune expert, Dr. Vaneet Parmar.
Q. Nebulisation Results in Overdosage of Medicines. Is It True?

A. When you give a child oral medicine, it is in milligram (mg). In a nebulizer, medicine is administered in micrograms (mcg). One mcg equals only 0.001 mg. Therefore, the notion that by nebulizing the child we are giving her more medicine than required is a myth

Q. Nebulisation Has More Side-effects Compared to Oral Medicines. Is It Correct?

A. On the other hand, the side effects, if any, are much lower as the quantity of administered medicine is much lower compared to an oral dose. Nebulized medicine acts faster since it is deposited straight into the lungs, unlike oral medication which is first absorbed into the stomach before it acts on the ailment

Q. Is Nebulisation is Only for Severe Asthmatic Patients?

A. Nebulising is done in many respiratory conditions including severe cold and cough, bronchitis, asthma, COPD and Emphysema. Your doctor would advise nebulization only if it is needed

Q. Are Babies Are too Young for Nebulization?

A. Nebulising helps in expelling phlegm which babies cannot do on their own. It can be done at any age but the dosage would differ depending on the patient's age and condition

Q. How Expensive Nebulisation Is?

A. Nebulisation vials cost much less compared to other forms of medicines

Q. Nebulisation Cannot Be Done Properly at Home. Is It True?

A. Many people think it is a complex process, but it is quite simple and can be done at home. You can consult your doctor and if frequent nebulization is needed for a family member, you can purchase a nebulizer. These days there are many portable, compact nebulizers that can be easily used at home or carried along while traveling. In a nutshell, it is okay to nebulize at home. Do it properly but don't overdo it. Proper cleaning and maintenance of the device is also very important

Q. Is Nebulisation Addictive?

A. I would like to correct that. It is often the parents and not the child who becomes over dependant on even for mild cold and cough, some parents tend to nebulize the child hoping for instant relief. The common mindset is that the doctor will give the same treatment, so we can do it at home. Also, nebulization is only a mode of delivering medication. It is the medicine, and not the mode of delivery which can be addictive if taken repeatedly

Q. Can All Respiratory Problems Be Treated at Home if You Have a Nebulizer?

A. For mild cold or cough, there is no need to nebulize. In fact, we see many casualties or ICU admissions of asthma gone bad or respiratory failure because the patient was nebulized excessively at home when they should have been brought to the hospital. If a condition persists or worsens, it is best to see your doctor at the earliest.
Read parent talks and parenting blogs on nebulization. please Also Check Parent's Perspective on Nebulization for infants
Frequently Asked Questions
Yes, it is safe to use a nebulizer for babies to help them deal with respiratory problems.
Is It Necessary to use medicines in a nebulizer?
Nebulisers can be used with or without medication. Nebuliser is just a way to line the lungs with medicine. For a simple cough and cold, you can use a saline water solution to loosen mucus trapped in the airways and provide relief to dry respiratory passages. Depending on the patient's condition medicine is used in a nebuliser.
This content has been checked & validated by Doctors and Experts of the parentune Expert panel. Our panel consists of Neonatologist, Gynecologist, Peadiatrician, Nutritionist, Child Counselor, Education & Learning Expert, Physiotherapist, Learning disability Expert and Developmental Pead.
1. medlineplus.gov › How to Use a Nebulizer - MedlinePlus
2. nationaljewish.org › medications › Using a Nebulizer, Uses, Instructions - Nationaljewish
3. blf.org.uk › Nebulisers › Who Can Benefit from a Nebuliser? - British Lung Foundation
Kindly
Login
or
Register
to post a comment. | Nov 13, 2019
Asthma or allergic cough is there? Age of child? It will take couple of days to cure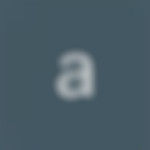 | Nov 03, 2019
Yes no problem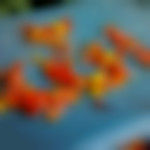 | Nov 03, 2019
my daughters r 3. 5mnths n 1. 5 years respectively. Both of thrm have cough ,,, hw mucj quantity of medicime should i use for both of them and can i nebuloze noth at the same time with same quantity of medicine ??? | Jul 03, 2019
Asthalin 2. 5 ml used for my 4 year old child | Jun 09, 2019
this site is good but not very well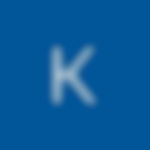 | Feb 25, 2019
i was diagnosed of chronic obstructive pulmonary disease (copd) in 2012 at the age of 63. i had been a heavy smoker, my symptoms started out with dry cough and shortness of breath, i ended up in the hospital, on a ventilator. i should have known it was coming, but like most smokers, thought it would never happen to me. my copd got significantly worse and unbearable because of my difficulty catching breath. last year, i started on a natural copd herbal therapy from organic herbal clinic, i read a lot of positive reviews from patients who used the treatment and i immediately started on it. i had great relief with this herbal treatment. i breath very much better now, no case of shortness of breath or chest tightness since treatment. visit organic herbal clinic website w ww .organicherbalclinic. c om. this copd treatment is a miracle!! | Dec 31, 2018
Can I use nebulizer for. my 3 months old. baby as. he felt breathing difficulty due to. cold and cough | Dec 19, 2018
At age 29 I was diagnosed with Bronchitis. At that time I had been a smoker for at least for 2 year. My doctor admonished me that if I didn't quit, the bronchitis could turn into COPD. I had not quit and by the time I was 41, I was diagnosed of COPD. I had severe shortness of breath after energetic activity; even just climbing stairs, wheezing, fatigue and tightness of the chest. I was on Advair and albuteral inhaler. I even used Prima Tene Mist inhaler, but nothing really made me feel better. About two years ago, I began to do a lot of research and learnt about a COPD TREATMENT from Rich Herbs Foundation and their success rate with the treatment,i immediately started on the treatment, i started experience reduction/decline in major symptoms, including the shortness of breath, fatigue, cough and wheezing. Visit RHF page ww w. richherbsfoundation. c om. Its been over 1 years since treatment, i feel great and breath well | Oct 15, 2018
Is it use for pneumonia kids? | Oct 15, 2018
Hi my baby was 2months from last 1week she is suffering with cold.... bt it's not too severe bt wheezing sound sometimes disturbing her sleep... otherwise she feeds properly... shall I give nebulization with asthalin | Apr 29, 2018
I was diagnosed with Emphysema. My symptoms included shortness of breath, dizziness, lack of oxygen to all body parts, numbness of fingers, no energy, no appetite, fatigue, and bloodshot eyes. I was living at a place that has mold and mildew in the air conditioning unit. I also smoked a pack a day for 20 years. The Pulmonologist started me on Spiriva and Advair plus nose sprays, to reduce symptoms and slow down progression but I could not tolerate them for long due to severe side effects so I opted not to go on prescription medicines but decided on using herbs instead, October 18, 2017 after being on the herbs you recommended, i had a total recovery from Emphysema disease with this natural herbal formula treatment. The shortness of breath, dizziness has subsided. When I stumbled upon you guys, it was just pure instinct. And from that day on it has been one of the best decisions I've made in my life. The caring that goes into explaining what herbs work for whatever ails me is astounding. In today's world where so many are after a quick buck, selling without care, Natural Herbal Garden's staffs amplifies the difference. I'm a believer in karma, and for generations to come, this is a herbal store that will be leaving it's footprint in this world. Visit NATURAL HERBAL GARDENS official web site www. naturalherbalgardens. com A world of thanks to The Natural Herbal Gardens!" | Feb 12, 2018
I have had emphysema for about five years. I was on oxygen during the day but not at night. I could go about two hours without the oxygen, and then I need it. I had a converter in the house and oxygen tanks for when I go shopping, etc. I am 64 years old and in relatively good health. The doctor said it was caused by a combination of smoking, dust here in Vegas, and 30 years of smog in California. I believed I will always need the oxygen to breathe. I quit smoking 15 years ago. But the damage has been done. January 2017 my pulmonologist and I decided to go with natural treatment and was introduced to Green House Herbal Clinic natural organic Emphysema Herbal formula, i had a total decline of symptoms with this Emphysema Herbal formula treatment. Visit Green House Herbal Clinic official web-site ww w. greenhouseherbalclinic. com. The infections, shortness of breath, fatigue, dry cough and other symptoms has subsided.  I am very pleased with this treatment. I breath very well now and exercise regularly, sometimes i totally forget i ever had Emphysema, I am thankful to nature, the medics failed. Share with friends!!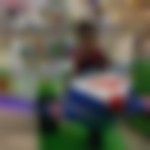 | Jan 24, 2018
Hi... is nebulizer or inhaler good for the children... bcz my son is suffering fem asthma fem 1 mth.... so docs suggested inhaler... is it ok | Jan 02, 2018
sodium chloride 3 percent nebulize k liye use kar sakte. hain | Jan 02, 2018
sodium chloride 3 percent nebulize k liye use kar sakte. hain | Jan 02, 2018
sodium chloride 3 percent nebulize k liye use kar sakte. hain | Jan 02, 2018
very informative. thank you so much.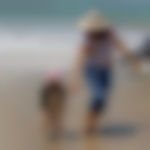 | Dec 26, 2017
such an informative blog. thank you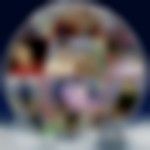 | Dec 22, 2017
Thanx fr this information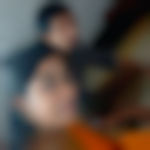 | Dec 19, 2017
such a useful blog my child had nebuliser today cn u tl me hw many times it will take to cure for babies after taking nebuliser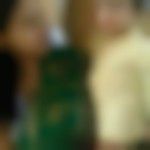 | Nov 19, 2017
thanks for the useful information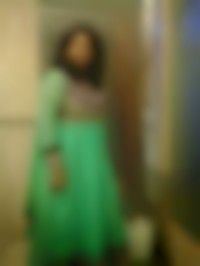 | Nov 17, 2017
Mahalakshmi Saravanakumar S
Thanks, very informative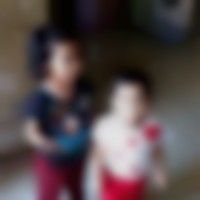 | Nov 17, 2017
thanks you ,very useful post .Infact i have been advised by the doc to nebulise my child for severe coughing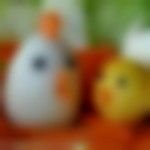 | Nov 17, 2017
ip | Oct 11, 2017
Nasi . ?lol h gughonhv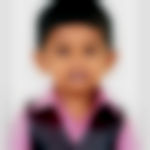 | Oct 09, 2017
thanks mam | Oct 05, 2017
Thanks for the blog . There were lots of confusion regarding nebulization but now its all clear. As the winter is almost there we need these kind of information so the blog is great help. | Oct 03, 2017
Thanks for sharing. Really useful | Sep 15, 2017
thanks for sharing this useful blog . since winters are in the offing, cold and cough episodes would increase drastically . the misconceptions regarding nebulization can now be put to rest and I am sure it will be prove to be a useful blog for parents . | Sep 01, 2017
thank u for sharing such useful information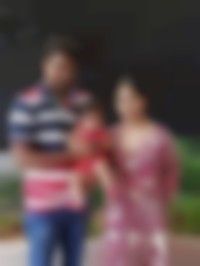 | Sep 01, 2017
that was quiet useful information. thanks | Oct 06, 2015
Thanks... it is very useful info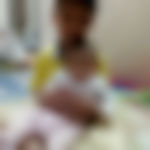 | Oct 06, 2015
Thanks, It's very useful and cleared doubts about nebulizer..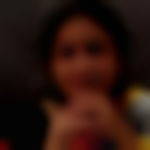 | Oct 05, 2015
This is really a very good write up. My 11 yrs old son was mild asthmatic and usually went for nebulization in every month upto 6 yrs whenever he had chest congestion. We bought d machine. It is simple process but requires more time n patience also. When my son was 6, we went to another doctor n he suggested to use inhaler. After using it for three months he would be feel better. He didn't need any medicine to continue. Since then he plays 1 hour in d evening n we make sure one thing that he must not be over stressed. Thank god here's doing well now. My 4 yrs old daughter also used to nebulization. She is quite prone to cold n cough. Now she is under homeopathic treatment n feeling better. Being a mother of two, I just want to say that nebulization is safe process by which anybody can get rid of chest congestion quickly but it's better to grow immune power of our children. Once or twice in a year nibulize is OK but if it is used for every month like my son then it is frustrating. So pls go for balanced diet, proper physical activities your child becomes more healthy n active. It's my experience which I have shared with you. | Oct 05, 2015
Very very useful information.. Thank you | Aug 23, 2015
Very useful information.. | Aug 06, 2015
Nice and informative article | Jul 22, 2015
Good amt of info. Thank you very much | Jul 02, 2015
Very useful and informative article thanx | Jul 02, 2015
Then my sons doctor told me nebulizer is used for different respiratory problems and is more effective too than oral doses | Jul 02, 2015
Very true i had to use nebulizer for my son when he was 1. 5 years old. I was confused if he had asthama. Earlier i had never heard about nebulizer being used for any other problems. | Jun 11, 2015
Is it ok to give normal saline nebulization for infants incase of cough and cold?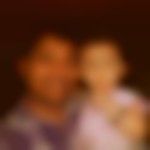 | Mar 19, 2015
Thanks Neetu for sharing this valuable piece of information. | Mar 15, 2015
Thanks for sharing this info.. i was concerned about my 3-month-old getting nebulized.. i am relieved and well-informed now.. | Mar 15, 2015
Thanks for this info... it really cleared most of my concerns and doubts... | Mar 13, 2015
Very detailed article... cleared most of my myths on Nebulizing my Kid.... Thanks :) | Mar 04, 2015
Excellent info..... much awaited.... | Mar 04, 2015
Much needed info.... cleared quite a few myths.. thanks much | Mar 04, 2015
very informative... thanks | Mar 02, 2015
Very nice article !!! Much needed ...thanks for sharing :) | Mar 01, 2015
Thank for sharing . | Mar 01, 2015
very relevant info!! thanks for sharing.. | Feb 28, 2015
Many Thanks Neetu for this helpful write up. The misconceptions as well as doubts regarding nebulization have been answered quite well. keep it up! | Feb 28, 2015
Thanks for the article. Could you please also tell about home remedies for respiratory problems
+ Start A Blog
Top Parenting Blogs
Top Parenting Talks
Top Parenting question