Education and Learning
5 Must Know Things About Nursery School Admission Created by Nitin Updated on Dec 26, 2018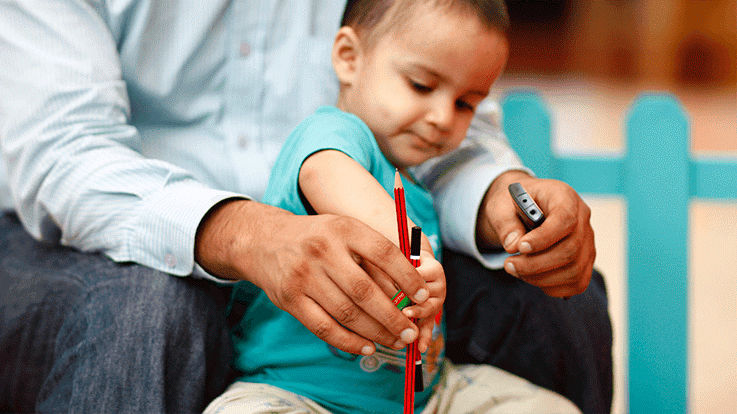 What if your child was born in December, and is now turning 3 years, would you continue with preschool for your child or would you need to evaluate schools already? With school admission getting tougher and tougher, and the nursery admission rules getting more stringent, there are a few things that you must know. [Must Read: Tips to Prepare Child for Nursery Admission Interaction]
This blog explains if you are looking find answers to questions given below...
What if your child was born in December, and is now turning 3.
Would you continue with preschool or would you need to evaluate schools already? 
What would be the right time for you to start looking for school admission? 
What is the age criteria for nursery school admission? 
Is there an upper age limit for admission to various grades at schools as well? 
Must Know About Nursery School Admission
Information given here gives you a lowdown on the entry age limit and the upper age limit for school admissions. [Explore Answers of FAQs on Nursery Admissions 2019 By Expert]
The Statutory Norms
Earlier, as per the 1973 Act, the minimum age for preschool, pre-primary and school, i.e. grade 1 had been set as 3 years, 4 years and 5 years respectively. Now, as per the latest ruling, the upper age limit has also been set for these grades. Read on these 5 key pointers carefully to understand the appropriate grade as per your child's age by the beginning of the academic session. 
Check this: Nursery Admission Form-filling Guidelines
The Child Age Norms 
Check these 5 key facts that will put this norm in perspective for you & your child.
The minimum age for admission to preschool is three years and the maximum age is 4 years from the 2015-2016 academic year
The minimum age is four years for pre-primary and maximum age limit is 5 years
The minimum age is five years for Class I and maximum is 6 years by 2018-2019 as per RTE
As per the law, no school can screen a child or a parent for admission
Has the Board fixed any age criteria to appear in class X examination? The answer is "NO",  the Board has not fixed any age criteria to appear in class X examination however, at the time of admission the student should satisfy the requirements of age limits (minimum and maximum) as determined by the State/Union Territory Government, as applicable to the place where the School is located.
With clarity on this, you can now comfortably plan your child's schooling years. Do share your thoughts or doubts on this.
This content has been checked & validated by Doctors and Experts of the parentune Expert panel. Our panel consists of Neonatologist, Gynecologist, Peadiatrician, Nutritionist, Child Counselor, Education & Learning Expert, Physiotherapist, Learning disability Expert and Developmental Pead.
Kindly
Login
or
Register
to post a comment. | Dec 03, 2019
jychh | Nov 02, 2017
Hi, I am from Chennai and my kid's DOB is 06/08/2015. When should I start enquiry about schools and which academic year will she be admitted in LKG?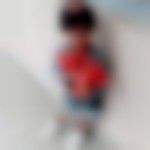 | Mar 17, 2017
as far as screening is concerned National Public School in Bangalore asks about mom's salary also. I am a homemaker currently and we have this feeling that they select on the basis of parents' income also. Is this correct? | Mar 17, 2017
my son is 4 years old now. I am trying for pp2 admission in schools. the school that I liked a lot says my son should be 4. 5 by June. Where in he will be 4 yrs 3 months and 23 days. they are not ready to accept him for pp2. how do I proceed. please suggest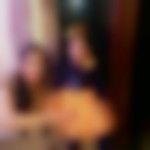 | Dec 09, 2016
my daughter will turn 3. 7 in March 2017.. presently she is in pre nursery. here in punjab we have pre nursery, nursery , LKG then UKG and then 1st.. so in which class I should get her admitted in 2017-2018 academic year | Dec 09, 2016
@lokesh - each school has their own criteria and not transparent. hoping some transparency this year. @ mihir - pls don't jump grades for her- not iniyially, instead make the JKG interesting wth added/supplementary materail/activities | Dec 09, 2016
my daughter Is completing 4 yrs in may 2017. she is in play group. now please suggest directly jump for Jr. kg next year or not. she is very active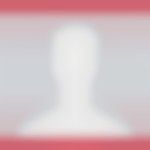 | Nov 26, 2016
In Delhi, I understand schools have points. Is there a consolidated view of how each school calculates points ? | Sep 16, 2016
hi richa! you could start with a playschool for your child when she's 2 years old.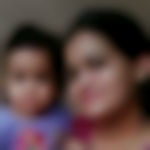 | Sep 16, 2016
Hi nitin.. My daughter will turn 2 on Jan 22nd 2017.. I am planning to put her to a playschool in June 2017.. So will that b fine or do I have to put her to nursery directly? | Sep 13, 2016
Hi Bhargavi! these are as on date of academic calendar as mentioned by schools. So in north, this could be by March end, in west, this could be by June beginning and so on. It's linked to the academic session beginning. | Sep 12, 2016
Thanks for this. Could you please also mention, what is the as on date for the age mentioned here? For example, #2 - pre-primary min age - 4 yrs and 5 yrs max AS ON what DATE? | Aug 18, 2016
hi uday! 2 years is a good time to start preschool and in anthr year nursery would be good for your child's development. | Aug 18, 2016
Hi, my kid turns 2 y now. (Aug).. looking to join her in nursery for next AY . pls advise as a counsellor not as per govt rules | Mar 03, 2016
Hi pragati, please see cbse website. it has all this and more. :) | Mar 03, 2016
Hi nitin, Can you give me some links from some government managed sited where i can get this rules in written to keep it with me, so that admission of my son can be hassle free. | Feb 07, 2016
Hi prithvi! I understand your worry. Try your bit for that but even if they don't agree its ok for your child to do it next year.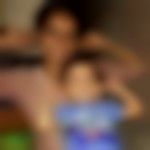 | Feb 07, 2016
Hi Nitin. My son will complete 3 years on 12 June 2016. I m living in vadodara,Gujarat. Now issue is that schools are saying that your child must b 3 at 31 May 2016. So only for 12 days should we repeat his play center or approach school for his Nursery. | Jan 27, 2016
Hi deepa! Yes, she needs to be less than 6 years for grade 1. That means, she would be 5 years and a few months when she is in grade 1. Similarly 4 years and few months when in UKG and so on. So, you could look at a LKG for her now. | Jan 27, 2016
Hi nitin My daughter will complete 3 year 4 months by June 2016. We live in Bangalore. She should go LKG this year or next year. Many schools says that 6 year is required for grade 1. Please help as we are totally confused.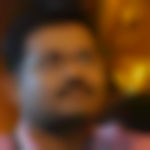 | Jan 20, 2016
My daughter is now 22 months and would complete 2 years on 27th March 2016. I am from Calcutta. Please suggest how should I go ahead with her admission in pre school? | Jan 07, 2016
Thanks for the information Nitin | Jan 06, 2016
You would be just about the cut off age, may be 1 month of a difference. In that case schools in chennai may consider. In case they don't then you could continue with a preschool and explore next year. | Jan 06, 2016
So I have to wait for another academic year that is 2017? But by the time he'll be turning 4. So will he not be late to join LKG in 2017? | Jan 06, 2016
Hi swati- your child needs to be 3 years 6 months by the start of academic session to join LKG at a school. | Jan 06, 2016
Hi,I am from Chennai. My son will turn 3 on 17/01/2016. Is he eligible for the LKG Admission this year? | Jan 03, 2016
I live in north Bangalore, . i'm looking for admission for my child who will turn 4yrs in march. i have decided to put him in Anthony Claret School as it is the closest to our place. if anyone knows or have heard about that school ,plz give me some information, i know nothing about that school. ' | Jan 01, 2016
Can you please refer a good school in Malur, Bangalore? | Dec 31, 2015
Thanks nithin for clarifying on age limit for kids academics. This is really useful blog. | Dec 30, 2015
Hi Purnima! your child could go to preschool, but shall appropriate age for KG/UKG next year, and for grade 1 once she is 5 years. In case the school has LKG, UKG and then grade 1, then your child shall go to LKG in 2016, UKG in 2017, and then grade 1 in 2018. | Dec 30, 2015
Hi Moin! Was this after the latest direction, post 18th December? If so, are you looking at an admission in state board or a CBSE school? In case you are looking at government aided/private CBSE schools, they would not deny the admission for your child in grade 1 if he's 5 year 6 months. In case it's state board unaided school, there norms will be as per the Telangana state board, and in such a case you'll have to wait till next year for grade 1. | Dec 30, 2015
Hi Uzma! The delhi norms are 3 years by 31st March minimum for preschool (Nursery) and 4 years minimum for pre-primary (KG). By those norms you could apply for preschool/Nu admissions in schools as your child would be 3 years+ by March 31st. | Dec 30, 2015
Hi Rinsy! Please find the following from these schools which are not admitting your child in LKG this year. "Will your child be fine for the admission in LKG next year when your child is 4 year 8 months? In such a case your child shall be more than 6 year in grade 1. " On the contrary, your child should be allowed in LKG this year. Which school did you get this information in Bangalore and was this before Dec 21st or after? | Dec 30, 2015
My daughter will be 3. 3 by June 2016 , and in hyd they take admission in lkg. By 2. 3 in nursery (now going). Am confused to put her in nursery or lkg now | Dec 30, 2015
Hi Nitin , My son is 5 years on 31 December 2015 and will be 5 Years and 6 months when the academic year starts in 2016 . He is denied application form by an ICSE school in Hyd stating he should be 6 years in June 2016. I spoke to them and even discussed them about 1. There is no Age limit for class X 2. Schools should be compliant with local state board ( Telangana) . Please let me know what can I do .Regards Moin | Dec 30, 2015
My child just turned 3 on december 25. We live in noida. Is my child have to go to formal school this year??plz help. | Dec 30, 2015
In Bangalore, schools are particular that they should be 4 yrs completed at the time of admission in lkg. My son will b 3 yrs and 8 months in June 2016. But schools which I enquire says he is under age to b admitted in lkg | Dec 29, 2015
True srivani. The twins shall be eligible for grade 1 at 5 years in the beginning of the academic year. Thats accurate. | Dec 29, 2015
Thanks shikha. Its true that there is a lot of confusion from the latest directions being set. i hope this information shall dispell all confusion for parents. | Dec 29, 2015
Thanks Nitin for this useful blog. It could not be more apt with admissions just around the corner and clarifies all the doubts regarding age criteria for different levels. Please keep guiding us! | Dec 29, 2015
My twin kids DOB is may 5th 2013 and by jun 2016 they will be completing 3 years and approximately 3. 1 years. So are they eligible for lkg? By 2018 -2019 jun their age is 5. 1 and will be eligible for class 1. | Dec 29, 2015
Hi Anusha! I understand your worry emanating from the fact that different parts of our country have different names for preschool . for e. g. preschool has PG/Pre NU, NU, LKG, UKG in some parts of the country. , whereas schools mostly have either KG or LKG and UKG. The latest direction from DOE says, all school admissions in grade 1 could be minimum of 5 years and maximum of 6 years. One needs to work back the preceeding grades accordingly. So for e. g. for a school with LKG and UKG, a child of 4 years could go to LKG and next year could go to UKG, and then to grade 1 when the child is 6 years, but for a school with KG only, the child could be either 4 or 5 years in KG and would go to grade 1 next year. | Dec 29, 2015
Hi Kiran! By preschool i mean Nursery, KG is preprimary. | Dec 29, 2015
By preschool, do you mean K1 or LKG?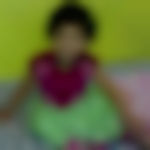 | Dec 29, 2015
hi, can u explain the minimum age for school admissions in terms of Nursery, LKG, UKG and class 1.
+ Start A Blog
Top Education and Learning Blogs
Top Education and Learning Talks
Top Education and Learning question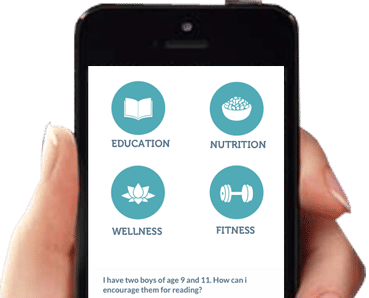 Download Parentune App
Please enter a valid number

{{trans('web/app_labels.text_Heading')}}
{{trans('web/app_labels.text_some_custom_error')}}
{{trans('web/app_labels.text_Heading')}}
{{trans('web/app_labels.text_some_custom_error')}}