Parenting
Career
Babycare
Why Choose Stay at Home Rather Being Working Mom?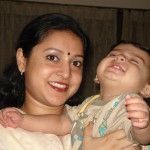 Created by Sukanya Banerjee Updated on Jan 05, 2020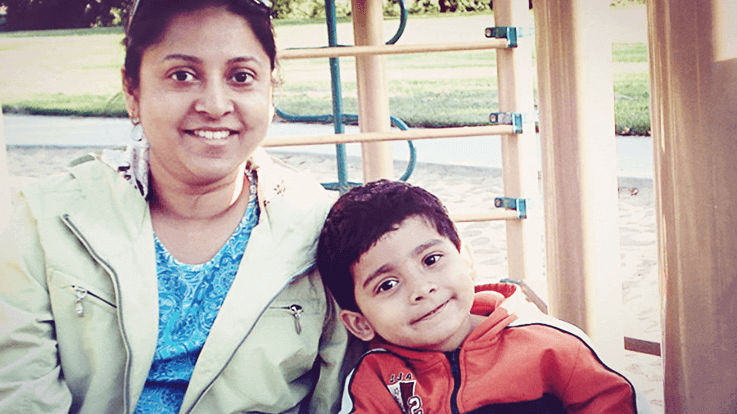 I was starting to make myself comfortable in my job when all of a sudden my husband drops this news at home – "I am moving to the US and this time you are coming with me". Being a newly married, I was super excited to be with him and to charter a new country. But then I had to quit work and I was not sure if I could work abroad. That has been ages but I still wonder what I did after that. I am one of those good for nothing people who wasted a seat in the MBA School, got their degree and did nothing at all with it. (Just pick up this topic in front of my dad and he is going to blast you). But then what? It was a complete no-no for me to be a stay at home wife at first. I had a decent job to start off with. Went abroad with my husband. He got a job there again and left it when he had to move back. And then decided it is time for me to become a mommy. [Read - Why I Chose to Be Stay-at-Home Mom After Baby Birth?]
You can say I took the easy way out. There are many of us who are managing work, home, a child and still have a lot of time to party. I decided to skip the job part and stay with my little one giving him all the time. Don't miss the point that we shifted countries twice again with the little one. But then nobody gave me any credit for that. I never said that I have a full-time job to go back to and cannot be traveling whenever and wherever we had to go.
Why Do I Choose to Stay at Home?
Now came the second half of it. Son had to start with school. So what happens when my husband has to shift? We debate. I cannot take my son out of school every other day. (He has already been in 4 different schools in 3 different countries). Then again I need to stay back and look after his school and studies. And then there is home front, which is probably the easiest part of all stay at home moms or housewives? Right? How many times have you heard what do you do all day at home? Well, nothing much. Just watch TV and sleep. Only after I am done with grocery, running after the maids, working as a shift maid whenever they are gone, taking my son to school, making his tiffin, bringing him back from school, feeding him, cleaning the house every other day(I don't know why is it always in a mess…phewww!), ironing clothes, playing with my child. And then, of course, helping him with his homework. [Read More - Why Choose Motherhood over Career?]
Let me tell you, I do not like watching TV. But I still find so many things to do. But then I wonder, when people ask what do you do at home, why don't they ever ask, what do you do which you like doing? I would love to say so many things. But on a regular day I would say, when do I do that? So to all my Homemaker friends, let's not get tired of these things. But let's not expect people to actually ask us what do we like doing? We shall stay happy, enjoy our time with our child. Because soon, they will be busy with their own lives.
Moments Which I Don't Want to Miss 
So am I frustrated. No. I am not. I am perfectly happy in my own way. What's wrong with not having a job? Do I not use my management skills in everyday life? My grandmom used to say, "Educate yourself. It will never go waste. You cannot take knowledge out of a person. It will stay with you forever." So I am very happy and enjoying my time. I take time out once in a while to read a book or to stitch.
I wonder how many more years will it be when my son will sit on my lap and hug me and ask me " Please tell me you love me more than my cousin. You are my mom and you have to love me more than anyone else. " (I  annoy him at times saying that I love his cousin more than him because I take him as my younger son). One more thing, we click a lot of snaps of our child, but then I guess, we forget to shoot videos of our child playing a game or imagining being a superhero. Get those memories stored. You will love them. There are a number of things, which I have enjoyed which I may have missed had I been working.
My son watering the plants in the garden .....Happiness!
I could be in those special moments, like when my son started walking and talking
I can stay at home and be a part of his growing up and cherish some wonderful memories
Once in a while, I do get some me-time when I can just lie on the couch and do nothing (I am sure you all love to enjoy this moment)
He comes out of the school looking for me and then you can see the smile across his face – that's unmatchable to anything else
I do not feel guilty that I cannot be with him when he is sick
And many more which you never want to miss!
Some may think that you are growing a child who is not independent. Am I? You can just throw him in the water and he will learn to swim. Well, how about - you can stay in the water with him and let him jump in and learn to swim. Why miss the moment?
So these are the few things, which keep me excited. I am sure you two have some great ways to enjoy being at home. Stay happy and smile. Your world is running around you. Please do share your favorite time being a stay at home mom in the comments below and let's spread happiness. 
This content has been checked & validated by Doctors and Experts of the parentune Expert panel. Our panel consists of Neonatologist, Gynecologist, Peadiatrician, Nutritionist, Child Counselor, Education & Learning Expert, Physiotherapist, Learning disability Expert and Developmental Pead.
Kindly
Login
or
Register
to post a comment.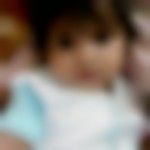 | Nov 17, 2018
my daughter is 2 year 3 months old now. i am at home taking care of my baby. As days goes as a home maker i learning how to manage household works as well as caring my child. nowadays although i can't take a nap while day time, i can take some time to relax myself by doing nothing as you said. so that i can boost myself to further work during that time and i play with my child that gives me full satisfaction dat i m with my child. so i am enjoying myself to be in my home so i won't miss any special moments of her. | Nov 14, 2018
I have also gone through the same phase. now I am back to work coz there is day care facility available at my work place. now I am handling work, home and babies. but sometimes it really frustrating. but my kids help me for this. love you my babies for understanding.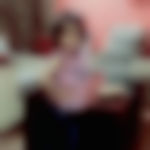 | Nov 13, 2018
Nice blog Neelam. That guilt is very common in all educated stay at home moms. But the wise are those who beat that guilt n used their talent in nurturing the little ones...... GO AHEAD MOMMIES!!!!! | Nov 12, 2018
I also had the same feeling.. But now after reading your blog.. I m feeling happy.. Thank you..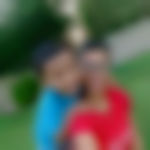 | Nov 12, 2018
thanks for sharing ur experience... i too had similar kind of experience bt nvr feel proud of it... always hving guilt tht being MBA graduate i am nt able to do job... n thn make my self happy tht my studies vl helpful to my kid... yes i was thr when my kid started walking n talking... .. i had clicked n shoot those beautiful moments... i daily tell my kid bed time stories n lori too... i had n have beautiful memories to recall when he vl grow up...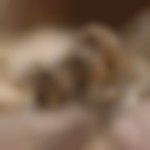 | Nov 12, 2018
True... My journey is so similar to yours. Many comments from the world to face but we are truly heart fully satified.. Sense of Satisfaction is much more important in any thing we do.. Its our choice of freedom we take to lead our life much better cool and relaxed way. | Dec 28, 2016
very good now I can say proudly that am also taking care of my kids thank u very much ...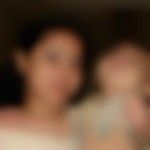 | Dec 09, 2016
Way to go Neelam | Dec 07, 2016
however busy i am at home and watever people say about staying at home and not earning doesnt bother me cos i am satisfied that i am spending my valuable time with my kids... whole day they r in front of my eyes watching them whole day and taking care of them and off course.... after having joint parentuning it has just boosted my skills to grow and mingle up with children thanks to prentuning and thks to all members here..... | Dec 01, 2016
too good.. i am floating in the same boat.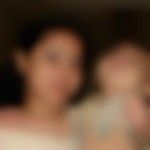 | Dec 01, 2016
I got a lot of comments where working moms say that they are doing the same thing. WE appreciate you too. your job is probably more difficult. But then neither is ours. So lets just appreciate each other and stay happy moms. Cheers friends. :)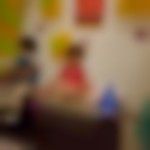 | Nov 09, 2016
agreed wid u.... tht memories tht v gt r beyond ny thing in dis world.... I also left my career to be wid my kids.... n honestly whn my son came n hug me after his school or ehn my daughter luks for me..... n the smile on her face as soon as she saw me r lke biggest rewards I can ever get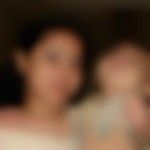 | Nov 07, 2016
I am sure your time is well spent, Susan. And the kids will have awesome memories.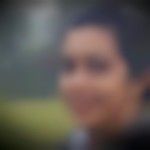 | Oct 27, 2016
Dear Sukanya i was a software engineer and left my job when my son was born to be wirh him full time. Again started working as teacher when my son was 2 yrs old. Left that job when my twins were born 4 yrs bfr. Nw at home with my kids. What i treasure most is point 4 and 5 you hv written.. am happy that i can be with my kids when they r ill. and i love to see the smile in their eyes when they come bk from school and see me waiting for them in the veranda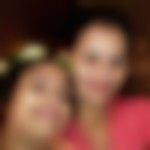 | Oct 22, 2016
Really.... these r v... precious.. n golden... lines i hav ever heard... i m also feel ing... proud.. of being a house wife. | Oct 22, 2016
Precisely these are d v moments I did not want to miss.. .I am loving rather living each moment..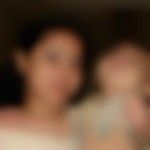 | Oct 17, 2016
Thanks Neha and thank you everyone else for going through this blog. I feel that I have more strength to fight the world when I have so many similar friends on my side. Keep going moms. :)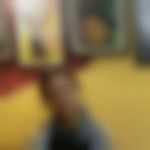 | Oct 12, 2016
Great blog... being a writer-blogger myself i can so relate to the authenticity of your thoughts and the urge in you to share the same with others... for the sake of empowerment and peace....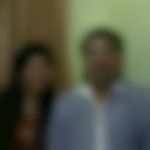 | Oct 11, 2016
This is very true as I myself has opted to be my son's side in each of his milestone achieved as..... I as mother has brought him in this world so he is my prime responsibility . of course money matters first .....because two earning members in comparison to one is always better ....it gives u certain liberties , some extravagance ......but on child's account..... I have many memories of small activities of my son which my husband has missed ......he is jealous of course..... It gives me mental satisfaction that I am always with him in his every situation , every pain, every happiness , every tear ... every bite of food .... every nap time...... I feel my self blessed . thank you god. .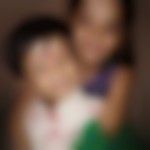 | Oct 07, 2016
You are absolutely right. Being a stay at home mom I have seen both my kids growing slowly and that's the most rewarding feeling. I just love when my daughter says that she have learnt a certain creative thing from me(my husband is sometimes jealous of that). As you said education is never a waste. im using my education and skills in bringing my kids up giving them values .and I take pride being a stay at home mom.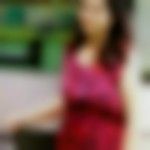 | Oct 06, 2016
I was and I am happy with my decision of stay at home mom. But reading this, I can tell with pride that I am a stay at home mom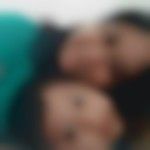 | Oct 05, 2016
Thanks for your blog i do the same but i miss my job and think when my son will be grown up then what i will do so i was going to take a decision for a job but your blog changed my opinion. | Oct 05, 2016
same I'm going through inspirational blog thanks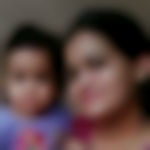 | Oct 05, 2016
Very well written n expressed... Loved reading your blog.. I am too a stay at home mom n feel exactly as u do.. | Oct 05, 2016
Thats a wonderful writeup. Infact I am enjoying all the moments of my child. Exactly like u said I too joined swiming classes to enjoy with him. I am glad many are there who thinkin sane lines. I may join in some job in future when my son grows big. I dont have any regrets being at home.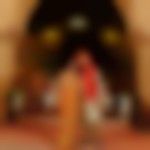 | Oct 05, 2016
That's really a good read.... eco my feelings. It's just that I wonder what happens when they grow up and have a life of their own... would be difficult to keep us occupied then or start afresh... That's something I really ponder on a lot !! | Oct 05, 2016
Thanks for Ur Blog its very inspiration to me. I always says to my hubby I am wasting my life without job .but ur topic changes my idea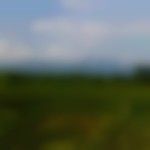 | Oct 05, 2016
Hi, Loved to read your blog. Its very inspirational. Actually its true that I had to explain so many times to so many people the reason of my not working. It was my own decision and I love to spend my time with my child. She loves me and the best part is when she shares every detail of her tiny life with me. I love to chat with her regarding so many issues of her little world. My husband has been a constant support to me and whenever I felt depressed as I had a very good academic background he encouraged me in a similar fashion as you have written about your grandma. Its very very true and I am very much proud that I am not selling my education to some big company but trying my best to help my little one grow up. All the best and keep writing. Sometimes we need some motivations. | Oct 04, 2016
hello , ur blog is really motivating. thanks. I love spending time with my daughter .... luv to play with her . Really enjoying each second with her. And feels refresh every time when she sees me and smile... | Oct 02, 2016
Hello im a doc bit not working for kids i share same thoughts as u im fedup of ppl who ask me where r u working n rhen why r u not working ppl hav made it must that docs should work y dont ppl ask this q to engineers or degree canfidates i want to tell focs fo lov their kids n prefer their kids to job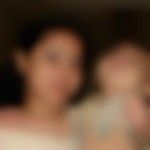 | Sep 20, 2016
Thank you all for appreciating this. It feels good to know that there are tons with me in the same boat. Stay happy moms. Because that way your child will be happy. And I think it is all for them and us. | Sep 13, 2016
thanks for the blog. such blogs are inspiration and motivation for us so that we can believe in our decisions. to know that there are others also with same view point .... makes me feel great. i just love to be with my son he is my whole world and i don't need to give a dam explanation to anyone for spending my time with him. | Sep 04, 2016
Hi, nicely written. Just a thought to share, every mother like to spend "precious moments" and every mom has way to make them and baby grow in their way. | Sep 01, 2016
Very well written blog Sukanya. I was in IT since 6 years and an IITian. I left the job since 8 years after my first baby. Now I am mom of two kids. Education is never waste. I use my education for handling my house, my kids studies, helping my spouse to grow. I enjoy every bit of each day with my kid. Problem with we so called educated working Indian ladies is we try to relate our education with the money we earn n there we make our lives complex. Time comes when kids become independent that time definitely one can do for themselves. | Aug 30, 2016
New Mommy Arpana I would tell that lady, it's none of her business. but on the other note, these people are there to pull down always. don't let your instincts and spirit come down because of such people. speak with them diplomatically and do what your heart says and enjoy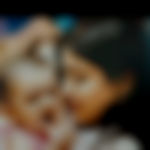 | Aug 30, 2016
well written sukanya. I was a working woman And then decided to Stay at home recently to let my hubby n Lo settle in a new place, job and school. had a visitor last night for dinner who said "so you must be watching all the soaps now. start looking out for a job ASAP so that u can get busy. why did you hire a maid already? u r at home na, u can do the chores and then hire when u r about to work. " I didn't know what to say!!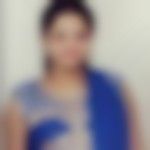 | Aug 30, 2016
Very well said Sukanya I was been working since SY of my college after marriage and then till 8 months of pregnancy I have a 3 months of baby I also capture all her growing developments I have also chosen a 2 years break and my husband also Supported my decision Being a full time mom is a loving and satisfactory job | Aug 29, 2016
Nice article Sukanya. I started working after my college days with no break. After my child, when I left my daughter to my mother in law and went to job, I was totally emotional and crying. Time went, I could not spend quality time with my child. I was running all day. One year back I quitted my job and came to US with my husband and daughter. For the past 1 year I was with her. I was very happy that I could understand my daughter, her talks, growing in front of me. Though there were some battles, still it was good. I can never get this time again. Now I am force to go for work, leaving my child in daycare for first time with heavy hearted.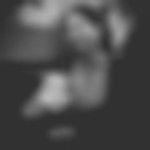 | Aug 29, 2016
hi sukanya. very good article and well described. i am a full time mom. n I feel the same way as u do. people make you feel that way so I ignore them. be yourself be happy and do whatever you want to do with your life. i am a teacher initially I joined a school for 2yrs and after that i got pregnant and I decided to leave job n raise my kid. i know job is important but for atleast two years we should concentrate on our kids. | Aug 29, 2016
Thanks for writing such a beautiful article. I am a mother of 16 month old baby, a dentist by profession and a house wife by choice. I also felt the same way many times as u have explained in the article but each and every moment of my motherhood let me overcome this anxiety. So hats off to all the stay at home mother.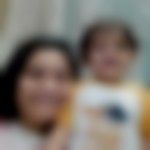 | Aug 29, 2016
I loved this article. It was great to read all my thoughts and feelings nicely expressed by a fellow stay-at-home mom.. I too have faced those "what you do whole day" questions.. I appreciate your stand and totally agree with everything you said here... | Aug 28, 2016
thanks sukanya. good to know there some people who understand and respect our God created profession. but I am happy though. my husband respects and helps me emotionally, that's all what matters me. with outsiders it was just a momentary feeling. I am happy to share my thoughts with the similar ladies. thanks parentune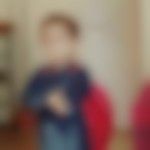 | Aug 28, 2016
had a wonderful experience reading ur sukanya u r the voice of every home maker n me too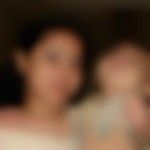 | Aug 28, 2016
Thanks Fathima. We are all good.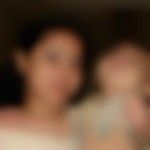 | Aug 28, 2016
Thank you all for your support. And Kavitha Yadav, do not feel bad that a conversation ended that way. There was a time when I was being introduced to a friend's wife, and she said "Seriously, you are a housewife?" And I was expecting what do you do all day? But instead she said, "How do you do that? Hats off". So I guess only those who have stayed at home will understand. So do not feel bad. Start blogging. It is a good way to express your feelings :) | Aug 28, 2016
very motivating article. I am also a stay at home mom. I am living my child's childhood with him. but it really feels depressing when such questions come my way and no credit is given for what v do. but being there with my child when he wakes up and whenever he needs me, being a witness to all his first times and being able to tell him stories about his infant years n see those beautiful expressions on his face makes me forget everything. | Aug 28, 2016
Wonderfully explained it di!!! Even I don't feel guilty of not opting a job, I'm always happy looking at my kidsn watching them grow and learn every new thing . And very much happier about me being a part of their happy moments, I love those moments totally. How would it b like someone telling u about ur kids first step, first jump, first Tantrum and u just listening to them and feeling I wish I was there at that time. I feel I'm proud to b a stay at home mom of 2 most adorable kids. I love my life Alhumdulillah. Keep posting di. Howz my hero. He must have been grown up hansum and intelligent. Good going do. All d very best with ur blog and postings, waiting for more of it. | Aug 28, 2016
really motivational.. me too a homeworking mom. | Aug 27, 2016
enjoyed reading your write up. facing same situation.. completed MCA with good results. faced recision. god job very hard. married. in-laws expected me to become mom very early. after my daughter was born ,left with no other option except to take care of her. nobody gave me any support. but I faced dis respect for not earning. people ask me what you do at home all day. but I am not having enough sleep even. I don't have maids. I think of doing all works myself clean and neat. as well exercise to body even. still people think am resting. happy that I give lot of time to my daughter. thanks for giving me a chance to open up. | Aug 26, 2016
yupp very glad to go through your understanding regarding stay at home mommy. Yes I am really happy to share with you that I really enjoy the precious and special time I share with my cutest kiddo, and always feel extremely fortunate to be with him in every stages of his formative years of development from his initial phases of learning alphabets, understanding different languages, cultures to his very minute intrinsic aptitude towards the worldly affairs. to mention here although sometime getting puff off with his throwing tantrums and again rejuvenated with his awesome smile and wonderful hug. End of the day it's only him without whom every enjoyment or entertainment comes to nought. I really hearty love to be a very special part of my soul's eye that's my champ's journey through playful childhood who gave me the awesome privilege to enter into the lovely world of motherhood! ! | Aug 26, 2016
very well said. everyone is right in their comments. but have you all noticed the kind of respect you were getting while you were a working women compared to now when you are not. for instance, my relative asked me what do you now kavitha, where are you working. I said I am at home to do things. after that she just said oh! that's it, our conversation ended and she started talking with my sister who is a working mom. can you just imagine how hurting it is. and not to forget the lady who asked me was herself a homemaker. I don't have anything against being a homemaker or a full time mom. what I mean to say is, even society is changing and they want women's to run around everywhere. if she wants to work, then she has to maintain both. isn't it ridiculous. men can choose being working and enjoy the maintained home, but women can't do so!!!!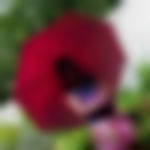 | Aug 26, 2016
good writeup....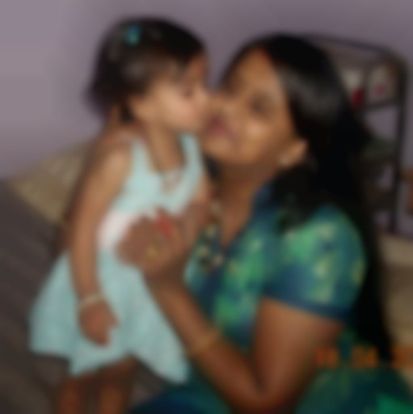 | Aug 26, 2016
I am having the same experience..... thanks a lot for motivating me..... now I came out of the same guilt | Aug 26, 2016
I m Also happy with my two kids and as a stay at home mother. enjoying little little things ....... | Aug 26, 2016
I too experiencing the same..... As you said knowledge is always a gain in once life. Sitting in home is not a waste and we can take full care of or child mentally,physically n emotionally. Even we can give a good care for his daily diet.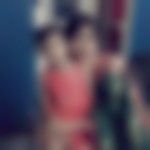 | Aug 26, 2016
i am also enjoying myself with my daughter.... each and every moment i am with her.... i did not miss anything which she did till now..... i am happy too
+ Start A Blog
Top Parenting Blogs
Top Parenting Talks
Top Parenting question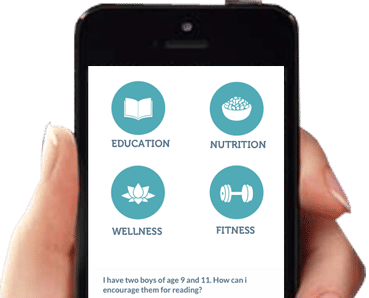 Download Parentune App
Please enter a valid number

{{trans('web/app_labels.text_Heading')}}
{{trans('web/app_labels.text_some_custom_error')}}
{{trans('web/app_labels.text_Heading')}}
{{trans('web/app_labels.text_some_custom_error')}}